Staff Information
---
Staff of The Gyp Hill Premiere
Kevin J. Noland , Publisher
Ronda Noland, Office Manager./Advertising
Doris Sorg, News / Circulation
Joyce Noland, Copy Editor
School
Sports
Record
Local
Deaths
Opinion
KWIBS
Classifieds
Business Dir.
Subscribe
Ad Information
Staff
Contact Us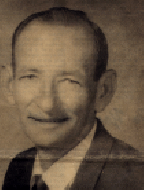 In Loving Memory of Bill Noland
How it all started!
In the mid 1930's an ambitious young man named Bill Noland began working part time hand setting type after school in Mullinville, KS. This work sparked his interest in the newspaper business that now is in its third generation.
After high school, Bill left Mullinville to attend college at Pittsburg, KS. He continued in his interests and studied lynotype. After college Bill married Ethelyn Copeland, his high school sweetheart, on December 24, 1938. In 1943 they gave birth to their first son Gary Noland in Pratt, KS. Bill continued to work in the newspaper business on a linotype in Pratt. In 1946 Ethelyn gave birth to their second son, Ronald D. Noland in Norton, KS.
Ethelyn, Bill and their two sons moved to Logan in 1947 where they bought their first newspaper, The Logan Republican. It was at this time that Ethelyn began running a linotype as well.
In 1958 an opportunity arose and the family purchased a weekly newspaper in Kinsley, KS called The Kinsley Mercury. There their two sons, Gary and Ron worked with their parents in the newspaper business, graduated from high school and went on to college.
It was in 1967 that Bill purchased The Barber County Index in Medicine Lodge. Gary and his family moved to town to run the family newspaper while Bill and Ethelyn stayed in Kinsley to operate the Mercury. Ron was in the Navy.
In the spring of 1967 The Barber County Index was one of the first newspapers in Kansas to place a web press in their shop. After three months the newspaper was completely converted to web. The lynotype days were over for the Noland family.
Ron Noland met Joyce Amaral while in the navy, stationed near Providence, Rhode Island. They were married in 1968 and gave birth to a son, Kevin in 1969. In 1970, when Ron's tour in the Navy was finished, he took his family back to Kinsley, KS where he became the Editor, working with his father.
After two years in Kinsley Ron and his family moved to Medicine Lodge to take Gary's place managing the Index. Gary ventured to California where he continued his work in the newspaper business managing a 24 hour web in Menlo Park.
Evelyn Noland died in 1972 and the family sold the Mercury. Bill retired and moved back to Logan, KS.
In the late 1970's Ron's son Kevin became involved with the newspaper. At first just sweeping floors and running errands. But at last, in 1982 Kevin began operating the 2 unit web press that his grandfather had purchased in 1967.
On December 6, 1985, after a long battle with cancer, Bill Noland, 65, President of Noland Publishers passed away, leaving the family business to his son Ron.
Kevin married Ronda Vick in 1988. Ron and Kevin continued their work at The Barber County Index until its sale in 1990 to a large newspaper chain called Hometown Communications of Destin, Florida.
Ron moved to Branson, MO. For a short period of time, Ron worked in the pressroom of the Branson Beacon. He later operated and then sold a weekly shopper covering more than 17 counties in Missouri called the "Advantage". Gary retired from the newspaper business in 2005, owning a weekly newspaper in Seeley Lake, Montana called The Seeley Swan Pathfinder. He now resides in Ft. Worth, TX. Ron also retired and moved back to Medicine Lodge. In 2007, Ron was diagnosed with a rare form of frontal lobe dementia. He passed away on January 11, 2013 at the Attica Long Term Care Unit.
In 1991 Kevin and his wife Ronda were approached by a group of merchants and citizens of Medicine Lodge that wanted Kevin and Ronda to start a hometown paper. With much support from the community they published their first edition of The Gyp Hill Premiere on July 15, 1991. Since that time The Gyp Hill Premiere Staff has received more than 55 awards and the state's highest honor of General Excellence in 1997 for Weekly Newspapers. It received the sweepstakes award for most awards in 1997 and in 1998 repeated the sweepstakes award. In 1999 the newspaper again received the General Excellence Award.
In 1996 The Gyp Hill Premiere went world wide with its web site and in 1998 registered www.gyphillpremiere.com.
Kevin , Ronda and their three children, Devin and Breeann Schaffer (Kycen & Baylee), Joey D. and Nicholas Tate Noland are carrying on the tradition of the family owned newspaper business that Kevin's grandfather started more than 60 years ago. They celebrated 20 years in July of 2011.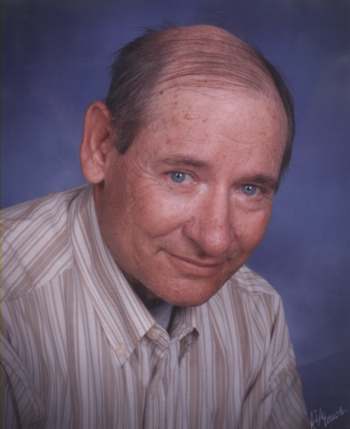 In Loving Memory of Ronald D. Noland
1946-2013
Ronald D. Noland, 66, was born to Billie D. and Ethelyn (Copeland) Noland on May 26, 1946 in Norton, Kansas. He died Friday, January 11, 2013 at the Attica Nursing Home in Atttica, KS.
"Ronnie" grew up in Logan and attended the Phillips County Schools, later graduating high school from Kinsley, KS in 1964. He went on to college in Emporia and enlisted in the United States Navy in 1965, serving as a Sonar Technician. During this time he met Joyce Amaral from Warren, RI. They were married in June of 1968. They had a son, Kevin, in 1969. After Ron's discharge from the Navy he moved his wife and son to work for his family's newspaper in Kinsley, KS in 1969. In 1972 his Mother Ethelyn died. Ron moved his family to Medicine Lodge and he became the managing editor of The Barber County Index. They gave birth to a daughter, Rhonda, in 1975 in Medicine Lodge. Ron became Publisher of The Barber County Index in 1985 after his father, Billie D. Noland, died. Ron ran the newspaper until its sale in 1990.
Survivors include his brother Gary Noland and wife Millie of Fort Worth, TX; son Kevin and his wife Ronda Noland of Medicine Lodge, daughter Rhonda Landwehr and her husband Ron of Sharon, KS; grandchildren: Breeann Schaffer and husband Devin, Joey and Nicholas Noland, Ronnie, Ryan and Riston Landwehr; and great-grandchildren: Kycen and Baylee Schaffer; and niece Michelle (Noland) Houpt and nephews Eric and Brent Noland.