School / Sports News - September 28, 2020
---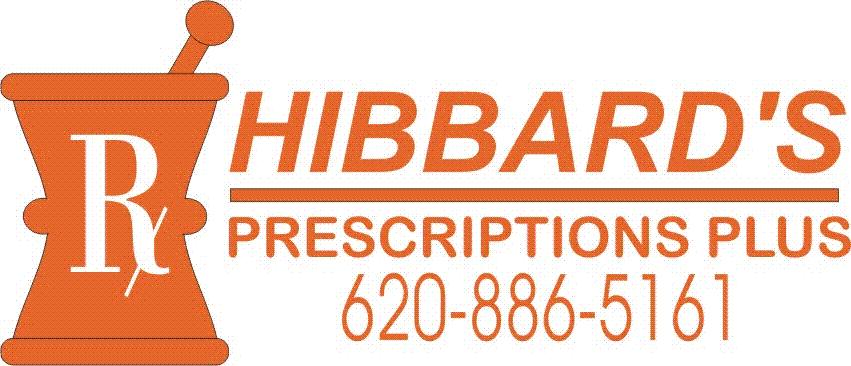 Losing Streak Continues for the Indians vs Wildcats

By Micah Richert
Special to The Premiere
The Medicine Lodge Indians looked to turn their season around, hosting the Moundridge Wildcats for homecoming. The turnovers were the story of the game, with the Indians giving the ball to the Wildcats on three separate occasions in the second half and falling 42-34, Moundridge.
Following a great first half by Medicine, they had themselves up by six, 14-20. By halftime the Indians had a small lead and they looked to run it up more in the second half, going up 14-26 in the third quarter.
The very young defense for the Indians held off the Wildcats in the first half, but the second was a different story. The freshman lead D struggled to contain the emerging Wildcat offense, scoring 28 unanswered points and taking a hefty lead, 42-26.
The ML offense didnít give up, scoring one more touchdown to make it an eight point game, Moundridge 42, Medicine Lodge 34 and a final score.
Quarterback Chance Winter threw the ball a total of 24 times with 16 completions for 199 yards and a touchdown. Receiving the ball a majority of the time was Theron Wedel, taking in eight receptions for 85 yards. Aiden Guy also took a majority of the passes, catching the ball five times for 79 yards.
Winter, Guy, and Ayden Edwards took care of the ball in the rushing game with a combined 31 rushes. Winter also led the running game with 16 rushes for 49 yards and three touchdowns. Guy took care of the rock nine times for 29 yards, while Edwards carried it six with 26 yards and a touchdown.
On the defensive side of the ball, tackle leader Harlem Miller led the way with 14 tackles followed by Winter with 12 and Dylan Holloway with ten.
The young Indians football team has a ways to go, but will look to turn the season around as they kickoff the Oct. season on Friday, Oct. 2.
Chieftains earn first win of the season, beating Hutch-Central Christian, 46-22
KIOWA- The South Barber Chieftains made their first win of the season a big one Sept. 18 as they put on a late surge to blow away Hutch-Central Christian 46-22.
The win gives head coach Matt Cantrell and his team a 1-1 record in District 7 play heading into their Sept. 25 trip to Stafford. South Barber travels to Peabody on Friday October 2 for another crucial district game then hosts Otis-Bison Oct. 9 in a non-district contest.
First Defense, Then Emilio
The Chieftain defense gave a big - but safely spread out - homecoming crowd something to cheer about right away as freshman Bryson Rathgeber recovered a fumbled Central Christian snap on the 1-yard line. Quarterback Gatlin Jewell pounded over for the touchdown and 6-0 lead.
The visiting Cougars then got a good introduction Emilio Perez as the 165-lb senior back scored five straight touchdowns for the Chieftains, the longest 60 yards, while racking up 264 yards on 23 carries. He also ran for the extra points after four of his scores. But that wasnít enough. On defense, he had 6 tackles, a fumble recovery and a pass interception he returned 19 yards.
South Barber bolted out to a 14-0 first quarter lead and took a 22-8 lead into halftime. An impressive performance by the defense held the Cougars in check, and two fourth quarter touchdowns by Perez put the game out of reach.
Gatlin Jewell had another solid performance at quarterback as the 190-lb junior was 6 of 12 passing for 49 yards while carrying the ball 19 times for 87 yards. Bryson Rathgeber had 1 catch for 13 yards while junior Caden Rathgeber had 2 carries for 12 yards and senior Tyler Schupbach 8 yards on 3 runs.
Tyler Schupbach led a Chieftain defense that caused trouble for Central Christian all night. He ended up with 16 tackles while junior Antonio Vasquez caused 3 fumbles and blocked a punt to go with his 12 tackles. Brent Duncan, a sophomore, also got a fumble recovery and Caden Rathgeber had 11 tackles.
Premiere Inside
School
Sports
Record
Local
Deaths
Opinion
KWIBS
Classifieds
Business Dir.
Subscribe
Ad Information
Staff
Contact Us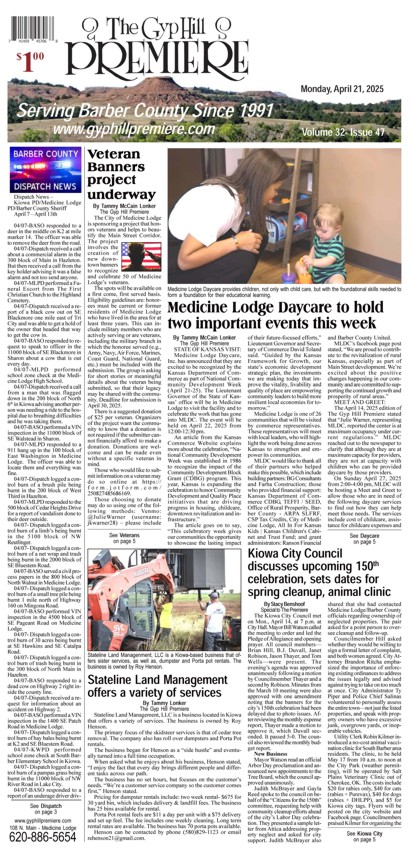 Warp Your Favorite Local Person. A Different Victim Each Week!!