School / Sports News - March 3, 2014
---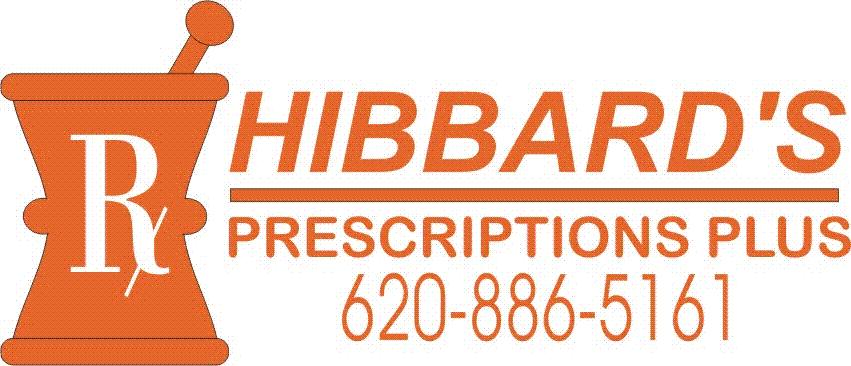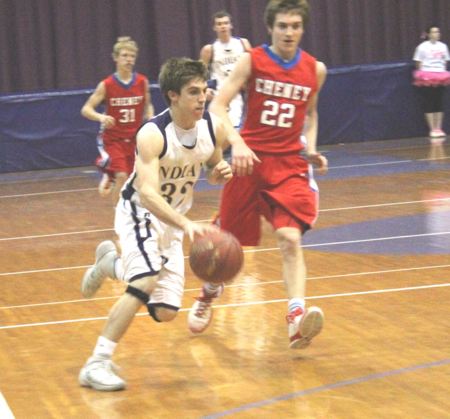 K. Noland Photo
Indians lose in OT
The Indians played a hard-fought match up with Cheney on Tuesday, February 25. The Indians held the lead until the 3rd period and then tied it up for an overtime. The men lost in OT by 1 point, 57-56. Above Scott Beecher takes one inside.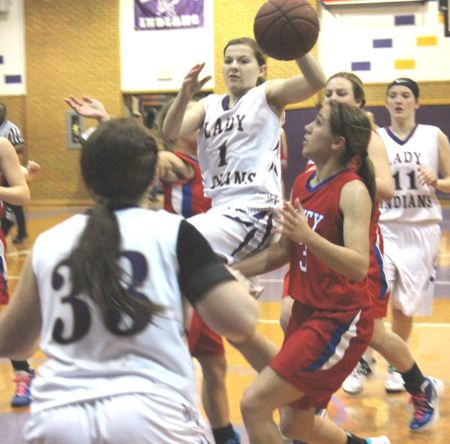 K. Noland Photo
Ladies lose to Cardinals
The Lady Indians struggled with the speed of the Cheney Cardinals on Tuesday, February 25, losing 65-28 at their last home game of the season. Above Sara Eck jams one in for two points.
Click Here for complete school news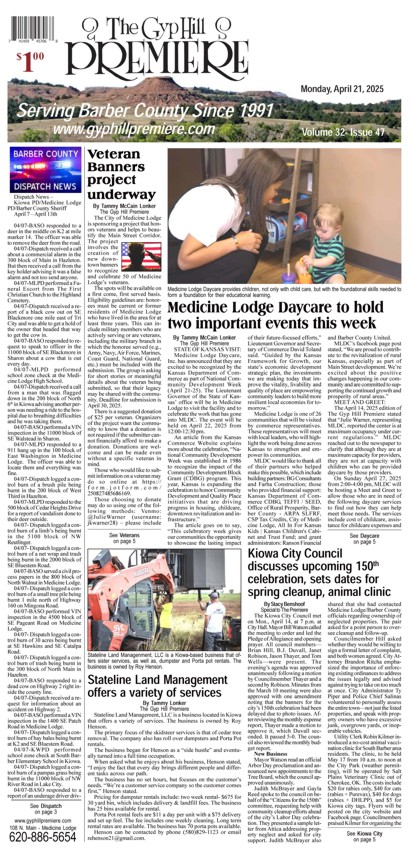 Premiere Inside
School
Sports
Record
Local
Deaths
Opinion
KWIBS
Classifieds
Business Dir.
Subscribe
Ad Information
Staff
Contact Us

Warp Your Favorite Local Person. A Different Victim Each Week!!