School / Sports News - September 17, 2018
---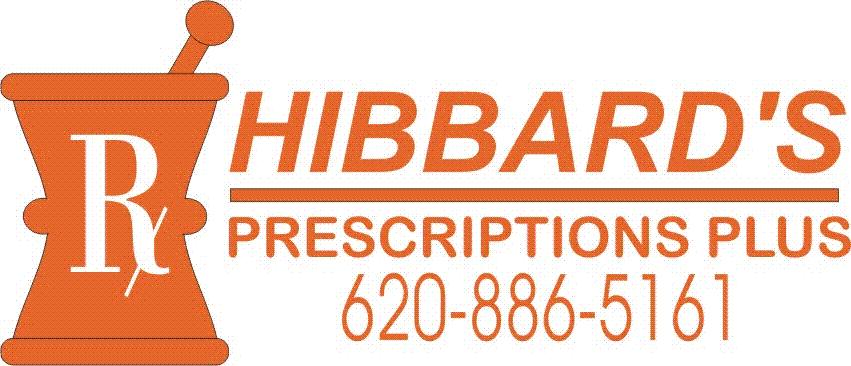 read complete story in our hard copy edition or subscribe online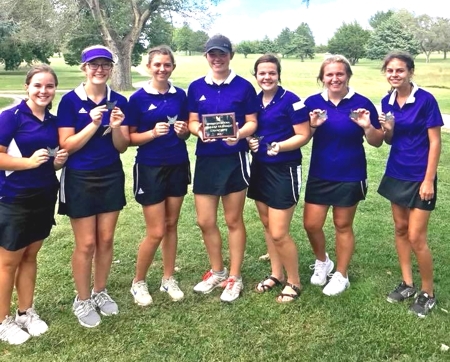 WE ARE THE CHAMPIONS, MY FRIENDS! The Lady Indian Golfers show off their FIRST PLACE TEAM PLAQUE and individual medals from their great day on the course at Kingman. The ladies are (left to right) Caity Cline, Sophia Dawson, Audrey Bowen, Rylee Waller, Cali Scripsick, Mattison McGrath, and Jordan Bowman.
Lady Indians take 1st!
Congratulations to the Lady Indian Golfers and Coach Lowell Dohrmann on their 1st PLACE WIN as a team at their tournament at Kingman on Thursday, Sept. 13th. Junior Audrey Bowen earned 2nd place, with Senior Rylee Waller right behind her in 3rd place, while novice sophomore golfers Mattison McGrath and Cali Scripsick took 7th and 8th place. The team effort was rounded out with junior Sophia Dawson and freshmen Jordan Bowman and Caity Cline. Other team members who did not attend the tournament but also contribute to the team effort are junior Olivia Worsham, AFS student Annabelle Seifert, and freshman Brooklyn Petardi.
Click Here for complete school news
Premiere Inside
School
Sports
Record
Local
Deaths
Opinion
KWIBS
Classifieds
Business Dir.
Subscribe
Ad Information
Staff
Contact Us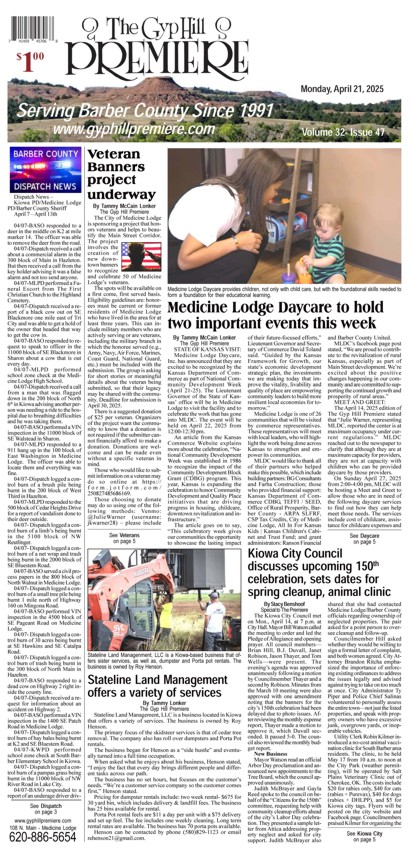 Warp Your Favorite Local Person. A Different Victim Each Week!!