School / Sports News - March 29, 2021
---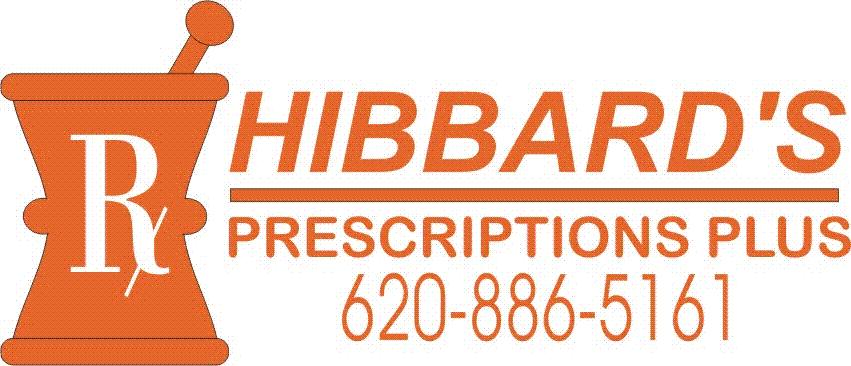 Powerlifting State Champion brings home
a title for the Medicine Lodge Indians
Medicine Lodge High School Powerlifting coach, Jake Bjostad announces a state champion title holder. He took two girls to Conway Springs for the 2A State Powerlifting Championship last Saturday. They brought home some big time hardware.
Freshman Aydan Bryan is the 2020 2A Girls Heavyweight State Champion. She escorted home 3 gold medals in all. Aydan took 1st in Clean, 1st in Squat, and 1st overall with 505 total pounds. There were 12 girls in her class.
Sophomore Jasmine Ricke took home 4th overall in Girls 123 and also took home a 3rd place medal with a 200 pound squat. There were 10 girls in her class. "I was happy about getting 4th as a sophomore. I'm looking forward to putting in the work and competing next year", Ricke shared with the GHP.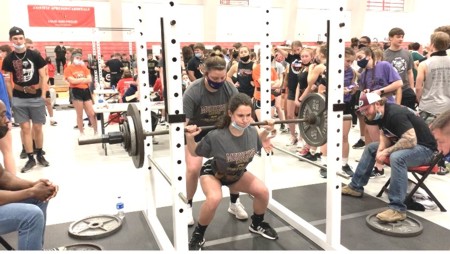 Sophomore Jasmine Ricke lifting a 200 lb squat.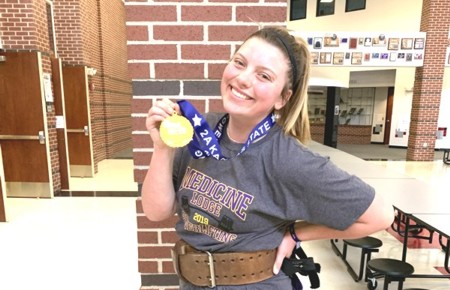 Aydan Bryan celebrating bringing home 3 State Championship medals for the Medicine Lodge Indians.
Premiere Inside
School
Sports
Record
Local
Deaths
Opinion
KWIBS
Classifieds
Business Dir.
Subscribe
Ad Information
Staff
Contact Us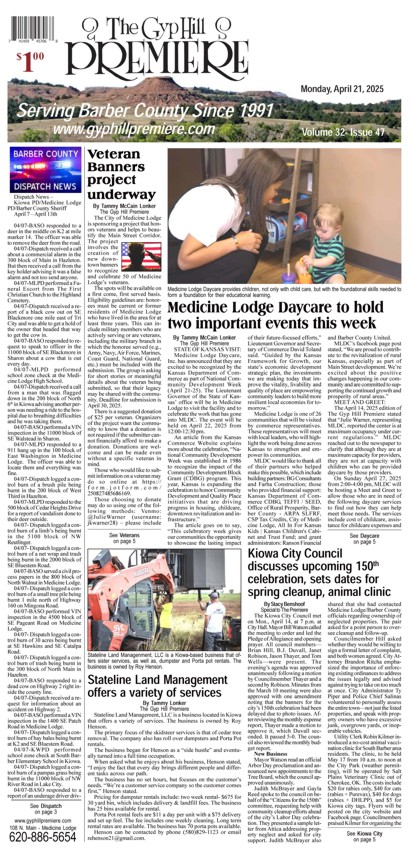 Warp Your Favorite Local Person. A Different Victim Each Week!!