School / Sports News - January 13, 2019
---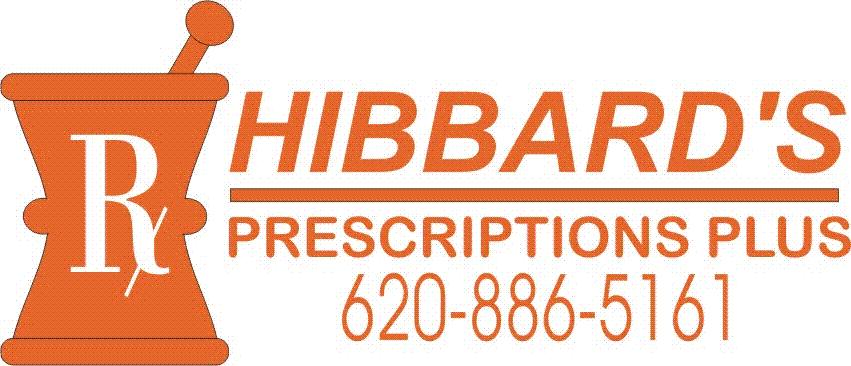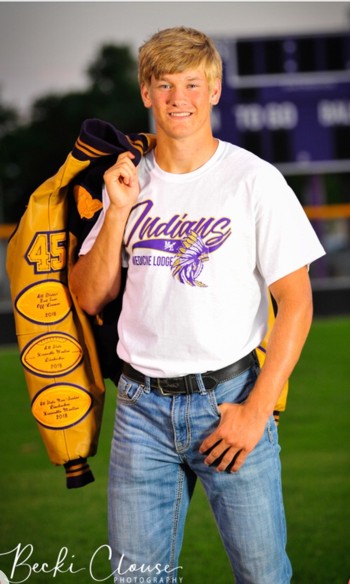 Liebst representing the
Indians in the All Star game
Senior, Cason Liebst, was chosen to play in Beloit Kansas, June 13th, in the All Star 8 Man Division 1 game, for the East Team. This Medicine Lodge Indian has been playing football since the 3rd grade and is honored and excited to play amongst many talented teammates that he's competed against over the years. He's the son of Shawn and Jim Liebst.
Cason has received much recognition over his high school career. He is a 4 year letterman, leading the team in tackles the last 3 years, led the state his 2018 and 2019 seasons, and placed 6th nationally in the 8 man division. The last two years he has also served as the team captain.
Liebst has been highly awarded for All League Linebacker 2 years, Offensive Lineman, All District Linebacker 2 years, Offensive Lineman, Running Back, Kick Returner, All State Linebacker 2 years, member of the non-Senior team, and honorable mention on the top 100 Senior Players List.
Cason says, "I'm thankful for the opportunity to play the game I love, representing Medicine Lodge for the past 10 years, and credit my understanding of the game to being moved around over the years to play different positions". He's played defensive end, guard, tackle, linebacker, wide receiver, tight end, running back, and kick returner. "I would like to thank all my coaches and teammates for all the time and effort you've given me", Liebst humbly stated. Over the years the coaches that have contributed to his learning and experience are Jeff Davenport, Brock Bender, Craig Bowe, Dale Dvorak, Judd Dohrmann, Shane Hahn, Jake Bjostad, Lody Black, and Josh Ybarra. Stayed tuned for more information and coverage of the Annual All Star game, where we will all be cheering Cason on.


read complete story in our hard copy edition or subscribe online
Premiere Inside
School
Sports
Record
Local
Deaths
Opinion
KWIBS
Classifieds
Business Dir.
Subscribe
Ad Information
Staff
Contact Us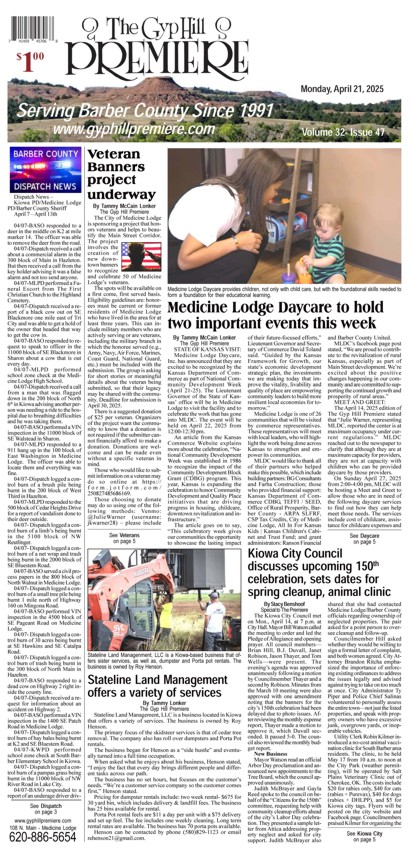 Warp Your Favorite Local Person. A Different Victim Each Week!!