School / Sports News - May 22, 2017
---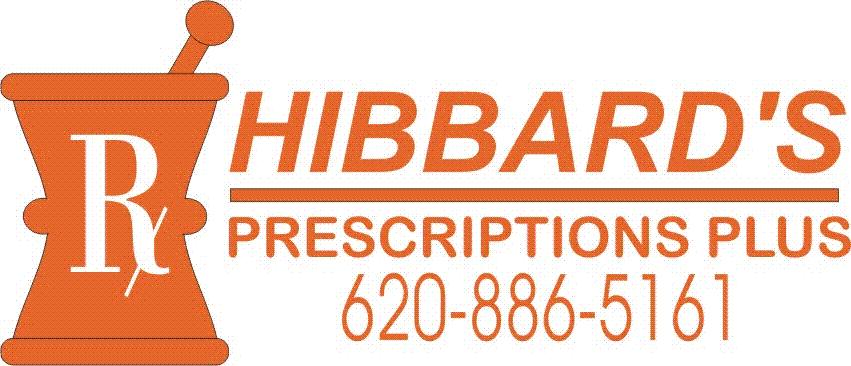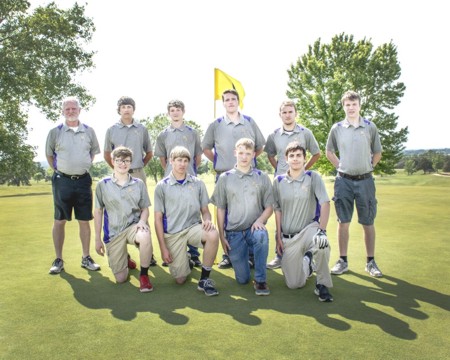 Boy's Golf Team - (Standing) Coach Lowell Dohrmann, Drew Honas, Austin Walker, Kyler Sill, Reed Gibson, and Jackson Pettit. (Kneeling) Austin Stull, Garrett Burden, Aden Gibson, and Caleb Worsham. (Cathy Colborn Photography)
Spring Sports for MLHS
The MLHS Indians' spring sport season has flown by quickly and has come to an end, with the exception of the students participating in the regional track meet that was held on Friday, May 19th. The tracksters competing in that meet are senior Austin Frost, sophomores Dakota Bayliff, Lanie Carr, Daisy Carlson, AFS student Naomi Knudsen, and freshmen Cason Liebst and Olivia Worsham. Track coaches Tina Buck, Judd Dohrmann, Shane Hahn, and Kami Dahlberg are responsible for both the high school and junior high track teams during the season. This year there were 11 high school track participants and 50 junior high track athletes. The baseball season was wrapped up on Monday, May 15th with a regional 10 to 0 loss to Spearville, the softball season ended on Tuesday, May 16th with a 6 to 3 loss to the state bound Ellinwood Eagles, and boy's golf members attended their last meet on May 11th.
With a total enrollment of 120 students in the high school, almost half of the students (56) were involved in a spring sport. Those athletes and their coaches want to thank our administration, all the staff members, parents, grandparents, fans, and community members for their support, but physically and financially, throughout the season and school year. Many of these athletes will be playing summer sports and attending various camps to improve their skills in multiple sports. The coaches thank our athletes and their parents for their dedication to our athletic programs and for the time, energy, and money they spend in the off season to help us build better programs. GO, INDIANS!!?
Click Here for complete school news
Premiere Inside
School
Sports
Record
Local
Deaths
Opinion
KWIBS
Classifieds
Business Dir.
Subscribe
Ad Information
Staff
Contact Us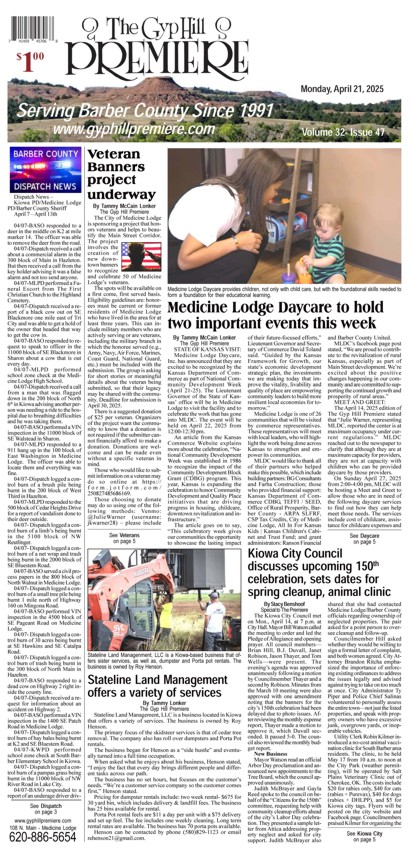 Warp Your Favorite Local Person. A Different Victim Each Week!!