Record - May 25, 2020
---
WARRANTY DEEDS
James and Shawn Liebst, Living Trust to ITC Great Plains, LLC.
Ronald and Sally Garrison to BreAnna Garner.
Leslie and Kandi Williams to Leslie and Kandi Williams, Trust.
Curtis and Candis McLemore to H.J. and RaeLynn Liggenstoffer.
David and Nikki Brown to H.J. and RaeLynn Liggenstoffer.
Ronald Domnick to Willis and Ronda Rhodes.
Willis and Ronda Rhodes to Henry and Melinda Theilen.
Cindy Yandell Molz, Loving Trust to Timothy Naegele.
Lawrence and Letha Schauvleige to Joshua and Kimberly Bird.
Click Here for complete news of record
For detailed news of record and arrests, subscribe to The Gyp Hill Premiere
Premiere Inside
School
Sports
Record
Local
Deaths
Opinion
KWIBS
Classifieds
Business Dir.
Subscribe
Ad Information
Staff
Contact Us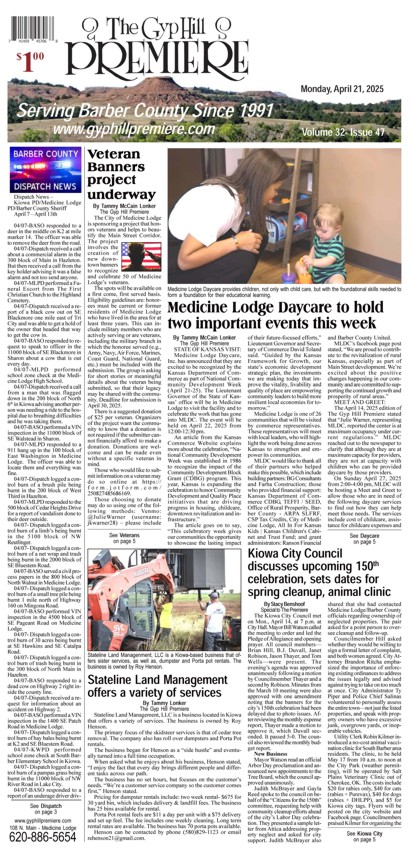 Warp Your Favorite Local Person. A Different Victim Each Week!!.
For complete news of record subscribe to The Gyp Hill Premiere