Record - January 25, 2021
---
TRAFFIC
Kevin Abercrombie, speeding 86/65. Fine $222.00.
Aaron Beachy, defective tail lamp. Fine $189.00.
Jason Dobrinski, speeding 75/65. Fine $153.00.
Nathan Hannick, speeding 82/65. Fine $195.00.
Bradley Lowry, speeding 79/65. Fine $177.00.
Laura Mounts, speeding 78/65 and operate a motor vehicle without a valid license. Fine $316.00.
Brian Poser, speeding 78/65. Fine $171.00.
John Ream, speeding 80/65. Fine $183.00.
Corey Simcox, speeding 78/65. Fine $171.00.
Bryce Thompson, operate a motor vehicle without the proper classification of license. Fine $208.00.


Click Here for complete news of record
For detailed news of record and arrests, subscribe to The Gyp Hill Premiere
Premiere Inside
School
Sports
Record
Local
Deaths
Opinion
KWIBS
Classifieds
Business Dir.
Subscribe
Ad Information
Staff
Contact Us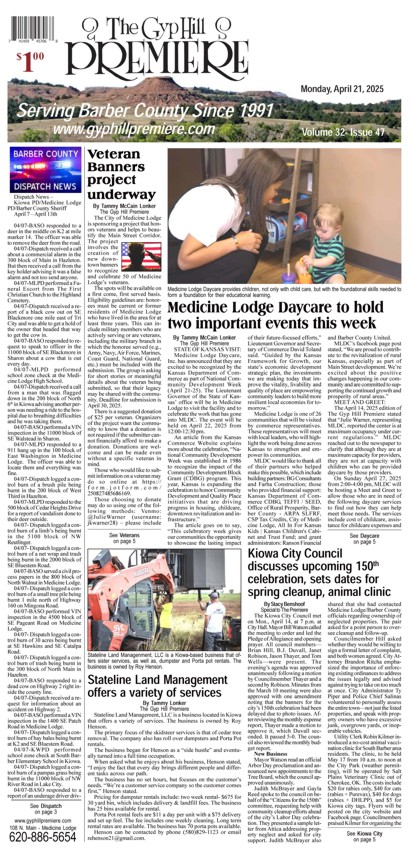 Warp Your Favorite Local Person. A Different Victim Each Week!!.
For complete news of record subscribe to The Gyp Hill Premiere