Deaths - August 3, 2015
---


120 E. Kansas 620-886-5686
For all local news, subscribe to The Gyp Hill Premiere
Click Here For Complete Obituaries
Annette Leon
Annette Louise Leon, 59, of Medicine Lodge, KS entered into Eternity Sunday, July 26, 2015 at Wesley Medical Center, Wichita, KS.
She was born on October 24, 1955 in Medicine Lodge, KS, the daughter of Carrol W. Gibson of Medicine Lodge, KS and the late Gladys Mae (Bensch) Gibson. Funeral services were held on Friday, July 31, 2015 at the Larrison Funeral Home, Medicine Lodge, KS with Pastor Terry Ullum officiating. Burial was in Highland Cemetery, Medicine Lodge, KS.

Ada Anadayle (Davis) Cooper
Ada Anadayle Cooper, age 92, left us for her heavenly home on April 18, 2015. Anadayle was born in Barber County, Kansas, about three miles east of Medicine Lodge on September 21, 1923. A Celebration of Life Service was held for Anadayle at Creekside Village in Beaverton, Oregon on May 16, 2015.
Premiere Inside
School
Sports
Record
Local
Deaths
Opinion
KWIBS
Classifieds
Business Dir.
Subscribe
Ad Information
Staff
Contact Us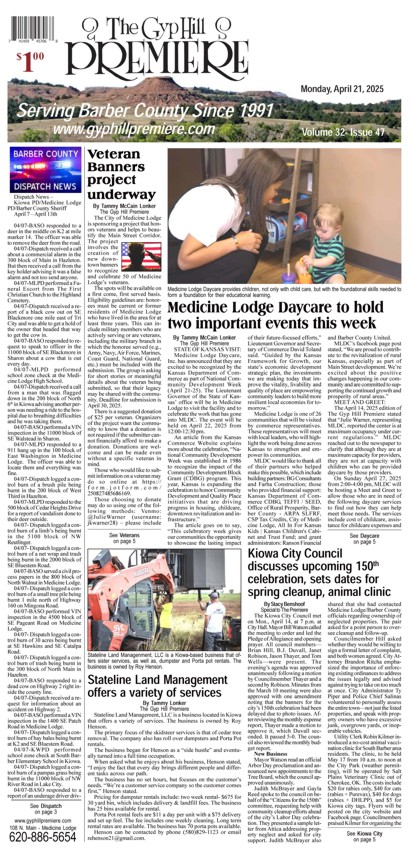 Warp Your Favorite Local Person. A Different Victim Each Week!!