Deaths - July 25, 2016
---


120 E. Kansas 620-886-5686
For all local news, subscribe to The Gyp Hill Premiere
Click Here For Complete Obituaries
Omah (Denny) Tatera
Omah (Denny) Tatera, 92, of Topeka, died July 15, 2016 at St. Francis Hospital. She was born in Harveyville, Kansas on January 18, 1924 the daughter of Clinton Carl and Elva Elizabeth (Ferrell) Denny. Mass of Christian Burial was celebrated on Wednesday at Sacred Heart Catholic Church. Interment followed in the Harveyville Cemetery, Harveyville, Ks. Memorial contributions may be made to the Epilepsy Foundation in memory of her daughter, Valerie Tatera. Online condolences and fond memories may be left at www.brennanmathenafh.com.
Ethel Ruth Woodbury
Funeral services for Ethel Ruth Woodbury, 87, of Fairview, were held 1:30 p.m., Wednesday, July 20, 2016 at the Orion Baptist Church with Reverend Charles Newton and Reverend Mickey Flynn officiating. Burial followed in the Orion Cemetery. In lieu of flowers, the family requests that memorials be made to the Orion Baptist Church, MAGB or Oklahoma Medical Research Foundation (OMRF).
David Doland Davis
David Doland Davis, 74, died July 16, 2016, at Joe Clark's Assisted Living, Nevada, MO. He was born January 17, 1942, in Harper, KS, to Donivan and Isabel (Walter) Davis. Memorial donations to support the family with medical/funeral expenses may be made to Go Fund Me at https://www.gofundme.com/2eyu7f64.
Agnes (Traffas) Eck
Agnes (Traffas) Eck was born on November 17, 1924 in the family home south of Sharon, KS. Rosary Service was held at St Boniface Catholic Church in Sharon, Kansas on Sunday, July 24th. Funeral Mass will be on Monday, July 25th at 10:00 a.m. at the St. Boniface Catholic Church with burial to follow at the St. Boniface Catholic Cemetery. Memorials may be given to the St. Boniface Catholic Church and may be sent in care of the funeral home. Prairie Rose Funeral Homes, 613 W. 14th ~ Harper, KS 67058 is in charge of the arrangements. www.prairierosefuneralhomes.com
Premiere Inside
School
Sports
Record
Local
Deaths
Opinion
KWIBS
Classifieds
Business Dir.
Subscribe
Ad Information
Staff
Contact Us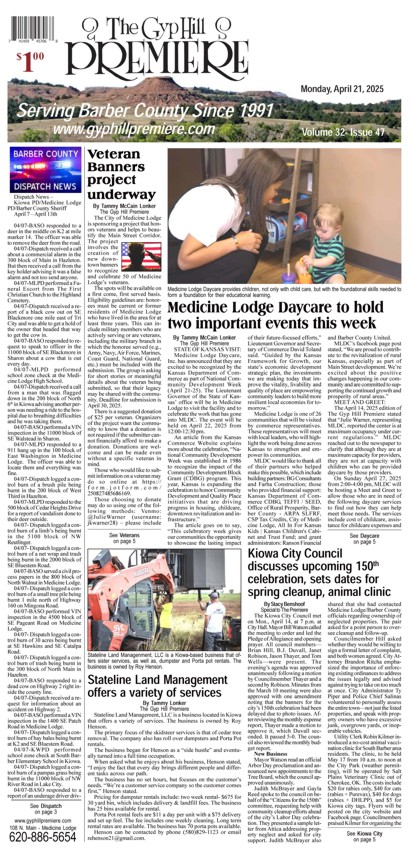 Warp Your Favorite Local Person. A Different Victim Each Week!!