Deaths - September 28, 2020
---


120 E. Kansas 620-886-5686
For all local news, subscribe to The Gyp Hill Premiere
Click Here For Complete Obituaries Click Here
Brian Howard Palmer
Goddard - Brian Howard Palmer, 52, passed away Wednesday, September 23, 2020. He was born May 26, 1968 in Wichita to George William, Jr. and Janet Lee (Brown) Palmer. Visitation will be Monday from 11:00 a.m. - 8:00 p.m. with family receiving friends from 6-8 at Larrison Funeral Home, 120 East Lincoln, Medicine Lodge. Funeral service will be held at 10:30 a.m., Tuesday, September 29, 2020 at Medicine Lodge United Methodist Church with Pastor Paul Stephens presiding. Burial will follow at Highland Cemetery, Medicine Lodge.
Memorials may be made to Brian Palmer Children Education Fund in care of Larrison Funeral Home. Online condolences may be made at www.larrisonmortuary.com.
Premiere Inside
School
Sports
Record
Local
Deaths
Opinion
KWIBS
Classifieds
Business Dir.
Subscribe
Ad Information
Staff
Contact Us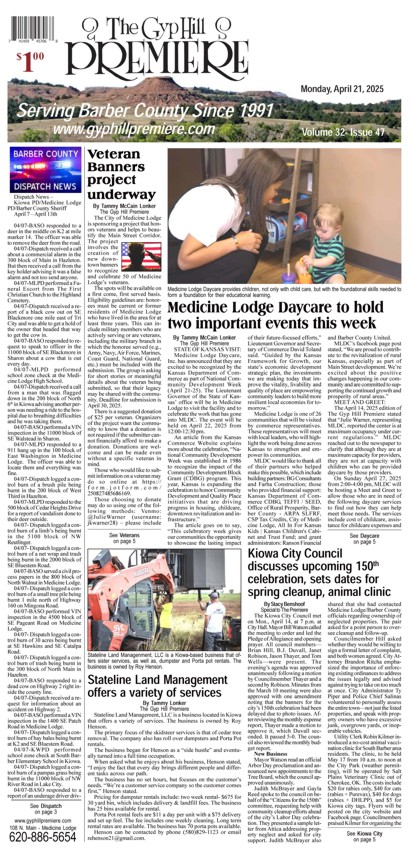 Warp Your Favorite Local Person. A Different Victim Each Week!!