Deaths - September 29, 2014
---


120 E. Kansas 620-886-5686
For all local news, subscribe to The Gyp Hill Premiere
Click Here For Complete Obituaries
Dean Houchin, 78 of Sun City, KS died Thursday, September 25, 2014 at South Wind Hospice, Pratt, KS.
He was born on January 25, 1936 in Oakwood, Oklahoma, the son of Fredrick Orn Houchin and Opal (Shellenberger) Houchin.
Visitation will be on Monday, September 29, 2014 at Larrison Funeral Home, 120 E. Lincoln, Medicine Lodge, KS 67104 from 10:00 a.m. to 8:00 p.m, with family present from 6:00 to 8:00 p.m.
Funeral services will be held on Tuesday, September 30, 2014 at 10:30 a.m. at the Sun City Baptist Church with Pastor Jeff Woods officiating. Burial with military honors by the Fort Riley Honor Guard will be at Sunnyside Cemetery, Sun City, KS.
Premiere Inside
School
Sports
Record
Local
Deaths
Opinion
KWIBS
Classifieds
Business Dir.
Subscribe
Ad Information
Staff
Contact Us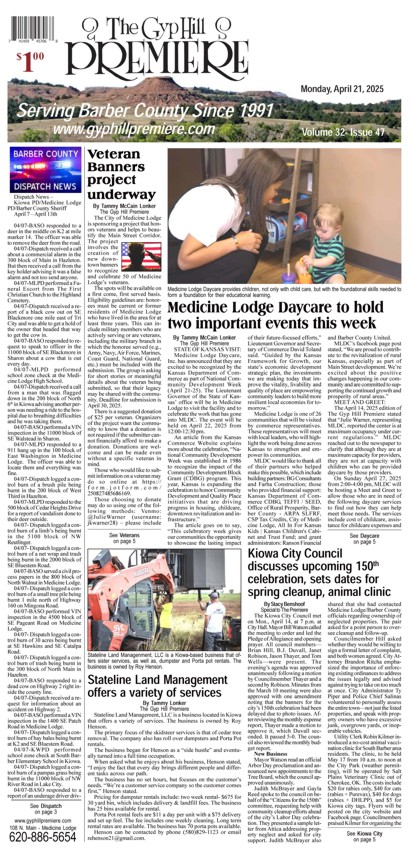 Warp Your Favorite Local Person. A Different Victim Each Week!!