Deaths - January 13, 2019
---


120 E. Kansas 620-886-5686
For all local news, subscribe to The Gyp Hill Premiere
Click Here For Complete Obituaries
Mark Allen Jackson
Mark Allen Jackson, 58, of Medicine Lodge, KS passed away Monday, January 6, 2020 at Kiowa County Memorial Hospital, Greensburg, KS, surrounded by family and friends. He was born on March 12, 1961 in Anderson, IN. Cremation has taken place. A memorial service will be held on Tuesday, January 14, 2020 at 2:00 p.m. at the First Christian Church, Medicine Lodge, KS with Pastor Tom Walters officiating. Inurnment will be at the Highland Cemetery, Medicine Lodge, KS. Condolences may be left at www.larrisonmortuary.com.
Paul Lester Doman Jr
Paul Lester Doman Jr. was born at home in Alva, Oklahoma October 28, 1939. He passed away January 8th at Integris Bass Hospital Enid, Oklahoma. Cremation has taken place. Service will be held at graveside Saturday January 18, 2020 at 11:30 am at the Alva Municipal Cemetery with Sony Daub officiating. The family invites everyone to join them after the service at the home of Cheryl Ellis, 824 Locust St, Alva, OK.
In Lieu of flowers the Paul Doman Memorial has been established with Jet State Bank P.O. Box 266, Jet, OK. 73749.

Premiere Inside
School
Sports
Record
Local
Deaths
Opinion
KWIBS
Classifieds
Business Dir.
Subscribe
Ad Information
Staff
Contact Us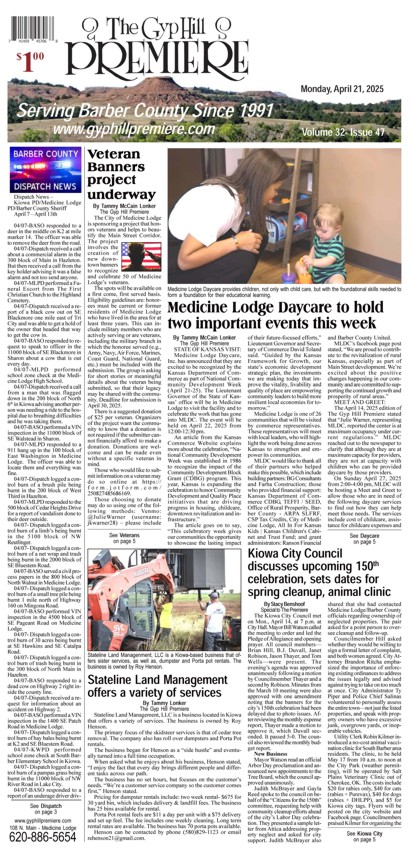 Warp Your Favorite Local Person. A Different Victim Each Week!!