Deaths - March 30, 2020
---


120 E. Kansas 620-886-5686
For all local news, subscribe to The Gyp Hill Premiere
Click Here For Complete Obituaries
Stephen J. Eck
Stephen John Eck, 98, of Sharon, KS, died Tuesday, March 24, 2020 at Pratt Rehabilitation and Residence Center, Pratt, KS.
He was born on November 19, 1921 in Sharon, KS. A memorial rosary and mass will be conducted at a later date. Burial was in the St. Boniface Catholic Cemetery, Sharon, KS. Memorials may be made to the St. Boniface Catholic Church or Heartland Hospice, in care of Larrison Funeral Home, 120 E. Lincoln, Medicine Lodge, KS 67104. Condolences may be left at www.larrisonmortuary.com.

Kenneth L. Wehling
Kenneth L. Wehling, 68, of Wichita, Kansas passed away on March 18, 2020. Services pending.
Premiere Inside
School
Sports
Record
Local
Deaths
Opinion
KWIBS
Classifieds
Business Dir.
Subscribe
Ad Information
Staff
Contact Us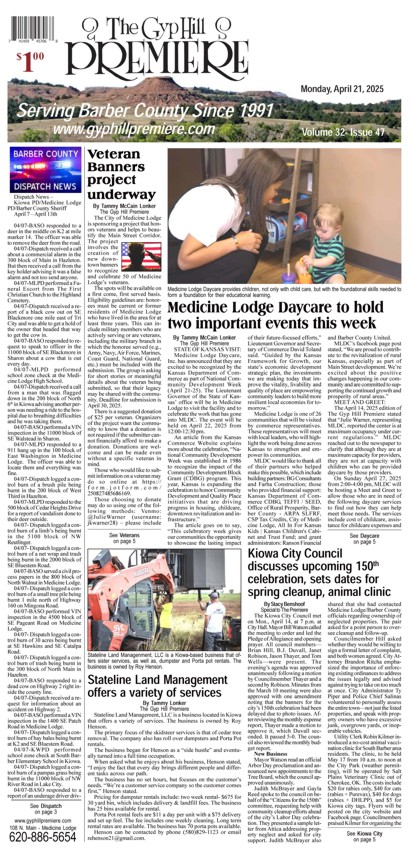 Warp Your Favorite Local Person. A Different Victim Each Week!!