Deaths - August 18, 2014
---


120 E. Kansas 620-886-5686
For all local news, subscribe to The Gyp Hill Premiere
Click Here For Complete Obituaries
Johnny Hall
Johnny Hall, 61, beloved husband, brother and loving son to his mother, went to Heaven on Monday, August 11, 2014 at Wesley Hospital, Wichita, KS. Funeral Services are pending.
Elaine Arnold
Elaine Arnold, 56, of Medicine Lodge, KS died Monday, August 11, 2014 at Medicine Lodge Memorial Hospital. She was born on September 1, 1957 in Dallas TX, the daughter of Wayne Lambert of West Point, Nebraska and Edith (Smith) Lambert.
Graveside services were held on Friday August 15, 2014 at Highland Cemetery, Medicine Lodge, KS.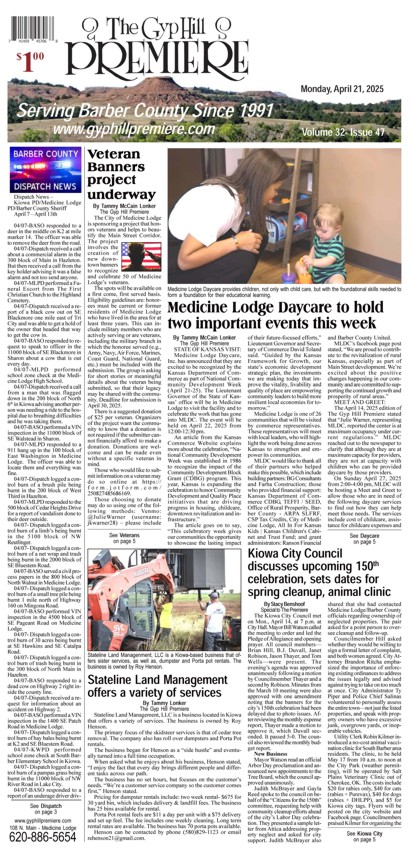 Premiere Inside
School
Sports
Record
Local
Deaths
Opinion
KWIBS
Classifieds
Business Dir.
Subscribe
Ad Information
Staff
Contact Us

Warp Your Favorite Local Person. A Different Victim Each Week!!