Classifieds - August 14, 2017
---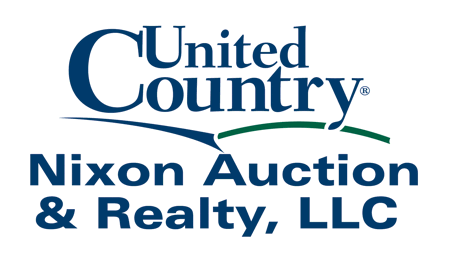 CLASSIFIED ADVERTISING
Place your Classified Advertisement in The Gyp Hill Premiere and get it out to the world for free!!!
REAL ESTATE / STORAGE:
FORSYTH MINI STORAGE: OFFICE - 103 South Main Call: 886-5065 Medicine Lodge, KS All sizes of rental spaces for boats, etc. 904 N. Medicine Blvd.
TAKING APPLICATIONS FOR RENT: 2 Duplex Units – Each has 4 Bedrooms, 2 Baths, 1,288 SF in Medicine Lodge. Appliances provided & new high efficiency heat & air. Maintained yard. Off street parking. No pets. $550 per month.
Contact Dave: 785-452-5088 (cell or text) for more details or e-mail to drose@unitedcountry.com.
For rent: 2 bdrm apartment, free WiFi, water sewer and trash paid. 620.886.5076. 34-tfc
FOR RENT: New storage units available in Medicine Lodge. Call (800) 724-1271. 43-tfc
---
HELP WANTED:
Help Wanted - RN or LPN - Anthony Community Care Center is accepting applications for an RN or LPN. Applications available at front desk 212 N 5th St., Anthony, KS or call Mary Young at (620) 842-5187.
CNA'S/CMA'S: If you are a compassionate individual who is comfortable caring for the elderly and enjoys working as a team, apply at Attica Long Term Care. Good attendance is a must. Shifts available for the weekend or during the week. Apply in person at 302 N. Botkin, Attica, KS. Call Teresa Woods or Stacey Fischer for questions at (620) 254-7253. E.O.E. 35-tfc
JOB OPENINGS USD 254 2017-2018 School Year
Head Junior High Girls Basketball
Assistant Junior High Girls Basketball
Head Junior High Quiz Bowl
Head Junior High/High School Girls Track
Part time cook @ Grade School
If interested, please contact Superintendent Mark Buck at (620) 886-3370 or Principal Darryl Honas at Medicine Lodge Jr. Sr. High School at (620) 886-5667. 3-tfc
Self motivated individual with ability to multi-task necessary. Must have social and interpersonal skills. Experience with Microsoft Word, Excel and Quickbooks required. Duties include planning community events, monthly billing, website and social media maintenance and more. Will train preferred skills to the right person. Part time paid hourly (hours fluctuate.) Call Brook at 620-899-3268. Leave message if no answer. 8-2tc
HELP WANTED: Barber County Public Works has a Utility person position available. It requires being able to pass a pre-employment drug screen and live in or be willing to relocate to Barber County. Must be able to drive a truck and have the ability to do manual labor in various elements with some heavy lifting required. Must has a Class A CDL and a clean driving record. Barber County offers a nice benefit package including insurance, vacation, sick leave, and retirement. Applications must be picked up at and returned to Barber County Highway Dept., 1027 NE Isabel Road., Medicine Lodge, KS by August 18, 2017. EOE 8-2tc
Rig Operator
Hurricane Services, Inc. is seeking a full-time Rig Operator in the Medicine Lodge OR Pratt, KS area. HS diploma/GED preferred. Industry related experience preferred. Competitive pay & benefits. Apply @ murfininc.acquiretm.com
EOE
Floor Hand
Hurricane Services, Inc. is seeking a full-time Floor Hand in the Medicine Lodge, KS and/or Pratt, KS area. HS diploma/GED preferred. Industry related experience preferred. Competitive pay & benefits. Apply at murfininc.acquiretm.com. EOE
Administrative Support Person -
Growing CPA firm needs an administrative support person for clerical and data entry work. This will be a full time position. Drop off your resume or complete an application at -
Melea G. Banman, CPA
210 S. Main Street
Medicine Lodge, KS.
---
NOTICES:
HERITAGE CENTER COMMUNITY ROOM FOR RENT Prices start at $100 a day. For info call 620-886-5242 
NOTICE: Will repair both storm windows and regular windows and storm doors and regular doors. Call Arthur Sorg at (620) 213-1127
WANTED
The Heritage Center Bingo Committee is looking for a civic group or individuals to provide bingo concessions on the second Thursday of each month, beginning in October 2017. For more info contact Bev at 620-886-3989. 8-9tc
---
GARAGE SALE
:
---
FOR SALE
:
Certified Seed Wheat
Available varieties:
Doublestop CL+
Gallagher
LCS Chrome
LCS Mint
SY Monument
WB4515
WB4458
WB Cedar
Larry
Everest
Zenda
Tom and Laura Pauly Seed
922 W. 140th Ave. N.
Conway Springs, Ks.
620-222-8863
620-218-3251
---
THANK YOU:  
---
KANSAS CLASSIFIED ADS:
For Sale
40' Grade A Steel Cargo Containers $1650.00 in KC. $1950.00 in Solomon Ks. 20s' 45s' 48s & 53s' also available Call 785 655 9430 or go online to Chuckhenry.com for pricing, availability & Freight estimates.
For Sale
Over 100 pianos on sale during Mid-America Piano's Back-to-School Piano Sale - starting at $988. Free piano/organ every Saturday at 11 am! Friendly prices, great service.1-800-950-3774, www.piano4u.com
Misc.
DONATE YOUR CAR TO CHARITY. Receive maximum value of write off for your taxes. Running or not! All conditions accepted. Free pickup. Call for details. 844-268-9386
Misc.
LIVING WITH KNEE OR BACK PAIN? Medicare recipients may qualify to receive a pain relieving brace at little or no cost. Call now! 855-796-7301
Misc.
Diagnosed with Mesothelioma or Asbestos Lung Cancer? If so, you and your family may be entitled to a substantial financial award. We can help you get cash quick! Call 24/7: 855-510-4274
Misc.
OXYGEN - Anytime. Anywhere. No tanks to refill. No deliveries. The All-New Inogen One G4 is only 2.8 pounds! FAA approved! FREE info kit: 844-359-3973
Misc.
SAVE YOUR HOME! Are you behind paying your MORTGAGE? Denied a Loan Modification? Is the bank threatening foreclosure? CALL Homeowner's Relief Line now for Help! 855-401-4513
Misc.
Updating your bathroom does not have to be expensive or take weeks to complete. BathWraps makes it easy. Call 855-324-2317 today for a free in home consultation.
Misc.
SWITCH TO DIRECTV. From $50/Month, includes FREE Genie HD/DVR & 3 months HBO, SHOWTIME, CINEMAX, STARZ. Get a $50 Gift Card. Call 888-683-1682 (Mon-Fri 8am-9pm CT)
Misc.
FAST Internet! HughesNet Satellite Internet. High-Speed. Available Anywhere! Speeds to 25 mbps. Starting at $49.99/mo. Call for Limited Time Price! 877-578-8005 (Mon-Fri 8am-8pm CT)
Misc.
SAVE ON YOUR MEDICARE SUPPLEMENT! FREE QUOTES from top providers. Excellent coverage. Call for a no obligation quote to see how much you can save! 855-587-1299
Misc.
VIAGRA and CIALIS USERS! There's a cheaper alternative than high drugstore prices! 50 Pills SPECIAL $99.00 FREE Shipping! 100% guaranteed. CALL NOW! 855-850-3904