Classifieds - July 27, 2015
---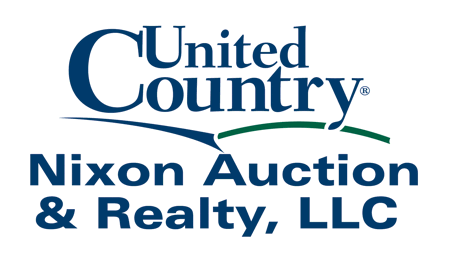 CLASSIFIED ADVERTISING
Place your Classified Advertisement in The Gyp Hill Premiere and get it out to the world for free!!!
REAL ESTATE / STORAGE:
FORSYTH MINI STORAGE: OFFICE - 103 South Main Call: 886-5065 Medicine Lodge, KS All sizes of rental spaces for boats, etc. 904 N. Medicine Blvd.
FOR RENT: 2 bedroom, 1 bath house. Appliances furnished, pets allowed. $500 a month plus one months rent deposit. Call 620-886-0022. 48-tfc
FOR RENT: 2 bedroom apt. For information, call 620-213-0008.
FOR RENT 4 Bedroom, 2 Bath & 1,288 SqFt of Living Space @ 328 W. Central in Medicine Lodge. New interior paint, new CH&A and off-street parking. $700/Mo. Contact Dave: 785-452-5088 (cell or text) for more details or e-mail to drose@unitedcountry.com. 6-4tc
---
FOR SALE:
SUPPLIES: Host carpet cleaning Costs less - use light - easy to use deep clean - Host machine - no water, better for carpet, immediate use of carpet - costs less Forsyth Furniture Medicine Lodge, KS 620-886-5065
SAVE MONEY
on Carpet Remnants
SAVE MONEY
Cleaning Carpets
With Our Dry Host Machine
Fast and Easy
Forsyth Furniture

FOR SALE: Hedge corner posts. 9 ft. long. 886-1138 or 620-294-5292.
FOR SALE: Hutchinson Discount Mattress. Save hundreds. Quality product. Outstanding prices. In-stock today. Call Tim at 620-200-1752. Queens starting at $150. Locally owned and operated. 6-4tp
---
WANTED:
WANTED: Your classified ad!! Yard Sales, Homes or Real Estate, Vehicles, Lawnmowers, Thank Yous, Notices and your services. We'll place them on the Internet for FREE!!!. Call today - 886-5654 or 800-246-7525
---
VEHICLES:
FOR SALE: 2008 Cardinal by Forest River M-30RK with Super Glide 5th wheel hitch. $24,900 excellent. Call J.R. at 720-490-5649. 6-4tp
---
HELP WANTED
:
HELP WANTED: Now hiring in DIETARY! We are currently looking for a Server/Cook for restaurant style dining. Please apply @ Attica Long Term Care 302 N. Botkin, Attica, KS or call (620)254-7253 for an application. E.O.E. 37-tfc
HELP WANTED: Dark's Landing in Attica is now accepting applications for part time or possible full time shift work. Applicants must be trustworthy, self motivated individuals willing to work a variety of shifts including weekends. Competitive pay and good benefits – Qualified applicants can pick up an application at Dark Oil in Attica or Medicine Lodge or at Dark's Landing in Attica. E.O.E. 5-4tc
HELP WANTED: Now accepting applications for a part time cashier position at Black Diamond Express in Medicine Lodge Kansas. Applications can be picked up in person at our 310 Hwy 281 location. Duties include register, stocking, cleaning, customer service, etc. Only those who want to work need apply. No personal messages. No phone calls. Must be 18 to apply. Further questions will be answered during interview process. 6-2tc
HELP WANTED: IT Manager for our Pratt/Alva/Medicine Lodge Locations. This position requires strong organization skills and interacting with customers. Benefit package with Health Insurance. Salary range from $30,000 to $40,000 depending on skill level. Email your application to jobs@dirkscopy.com
Sales Person Wanted
Duties: Traveling Northwest Oklahoma and Southwest Kansas. Calling on feed dealers and large ranches, selling range cubes and mineral.
Fulltime position, but would consider part time. Company furnished car or mileage paid on personal car. Salary plus commission or straight commission.
Contact: Fred Raybourn @ Western Feed Mill – Cedar Vale, KS (620) 758-2283. 7-2t
HELP WANTED: Experienced ESP Pumper/Foreman needed. Top Pay. Fax resume to 970-927-3862 or email to frontdesk@kcrms.net 7-1tc
HELP WANTED: MEDICINE LODGE MEMORIAL HOSPITAL AND PHYSICIANS CLINIC is taking applications for Environmental Services Aide. Job requirements include cleaning patient rooms upon patient dismissal, surface sanitation, and general cleaning of the facility. This position includes a full benefits package featuring health insurance paid time off, and a retirement plan. Download an application today at www.mlmh.net or contact Human Resources at (620) 930-3716 for more information. 7-2t

---
YARD SALES:
---
NOTICES:
NOTICE: Get rid of those unwanted trees in your pasture. Sawed at ground level. Piled if wanted. 620-622-4689. 33-tfc
I Want To Buy Your Guitar! Buying older Gibson, Fender, Martin, Gretsch and others. Please call 615-525-6218. tfnc
HERITAGE CENTER COMMUNITY ROOM FOR RENT Prices start at $100 a day. For info call 620-886-5242 
If you wish to provide a confidential tip regarding criminal activity, please call (620) 886-5773
All tips will remain anonymous!
DON'T ASSUME! Stop by and check out our prices and new inventory. Washers starting at $399. RON'S TV & APPLIANCE in Harper 620-896-7580 Where Service sets us apart from the others!
---
THANK YOU:  
The Oyler family would like to say thank you for the thoughts and prayers on the passing of Carol Ritter and for the plants and flowers that were sent to the funeral home.
The JackieOyler family

"EVERY HERO HAS A STORY!!" That was the theme of the 2015 summer reading program at the Lincoln Library and we would like to thank the following "heroes" for their support and for helping to make our program a success!
Norm Clouse-White's Foodliner, Jessica Sanders-Casey's, Trevor Foth-Sonic, Cheri Dohrmann-Swimming Pool, Brooke Keast-Black Diamond, Lance and Sloane Freeman-Hibbards.

A huge thank you to all who attended and helped with the Sharon Park Fun on the 4th Festivities! Without your help we could not have raised the funds we did to go towards new playground equipment and park improvements!!
A few sponsors we would like to recognize are: Inslee Backhoe Service, Leroy Hrencher, Hrencher Spray Service, Black Diamond Express, Bull Dog Supply, The Anthony Farmers Coop, Subway of Medicine Lodge, Whites Foodliner, Sonic of Medicine Lodge, Jim Pulliam, Napa of Kiowa, Rausch Garage, Lennes and Marge Rankin, Rankin Spray Service, Hern Well Service, Polished Salon, Werner Feeders, SC Telcom, Ricke Hometown Foods, Dark Oil and Darks Landing, The Krazy Horse, England Construction, Brayden Schmidt, Farmers Cooperative Company, Aaron and Leigh Schreiner, The Bull Pen, Jim Fischer, Fischer's Fireworks, Rick Pyle, Hummon Corp., Home Lumber of Medicine Lodge, Sunflower 4H Club Jr. Leaders.
Without you and so many others, the day would not have been nearly the success and day of family fun it was! Thank you all again!
With sincere thanks,
The members of the Sharon Park Improvement Committee
Thank you for all the cards, the awesome food and phone calls for my mother's funeral, Mabel Freeman.
Becky Freeman
Russell, Chuck, and Josie Ka
---
KANSAS CLASSIFIED ADS:
For Sale
20' 40' 45' 48' 53' Storage containers centralcontainer.net or 785 655 9430

Help Wanted/Truck Driver
Butler Transport Your Partner In Excellence. CDL Class A Drivers Needed. Sign on Bonus. All miles paid. 1-800-528-7825 or www.butlertransport.com

Help Wanted/Truck Driver
Convoy Systems is hiring Class A drivers to run from Kansas City to the west coast. Home Weekly! Great Benefits! www.convoysystems.com Call Lori 1-800-926-6869 ext. 303.

Help Wanted/Truck Driver
Drivers - No experience? Some or LOTS of experience? Let's Talk! We support every driver, every day, every mile! Call Central Refrigerated Home. (888) 670-0392 www.CentralTruckDrivingJobs.com

Help Wanted/Truck Driver
NEEDED Class A OTR, Regional, Local End Dump Drivers For Newly Expanded Business. Late Model Equipment, Vacation Pay, Health Ins, 401K Call (800) 776-5672