Classifieds - February 23, 2015
---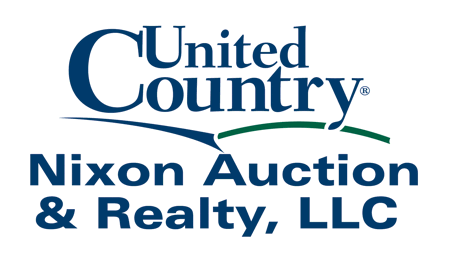 CLASSIFIED ADVERTISING
Place your Classified Advertisement in The Gyp Hill Premiere and get it out to the world for free!!!
REAL ESTATE / STORAGE:
FORSYTH MINI STORAGE: OFFICE - 103 South Main Call: 886-5065 Medicine Lodge, KS All sizes of rental spaces for boats, etc. 904 N. Medicine Blvd.
FOR SALE: Commercial lot for sale with completed office. 601 NW River Rd, Medicine Lodge, KS. $130,000. Please call 620-594-2481 for more info.
ATTN: LAND OWNERS
$500 and a Deed is what you need to purchase New 3 or 4 bdrm Home.
FREE Furniture Pkg to
first 5 buyers!
316-425-7940
FOR RENT: 3 bedroom, 1 bath, CH/A. Available after May 20th. $500/month. First monthís rent, deposit, references required. Call 887-1035. 48-tfn
---
FOR SALE:
SUPPLIES: Host carpet cleaning Costs less - use light - easy to use deep clean - Host machine - no water, better for carpet, immediate use of carpet - costs less Forsyth Furniture Medicine Lodge, KS 620-886-5065
SAVE MONEY
on Carpet Remnants
SAVE MONEY
Cleaning Carpets
With Our Dry Host Machine
Fast and Easy
Forsyth Furniture

FOR SALE: Hedge corner posts. 9 ft. long. 886-1138 or 620-294-5292.
---
WANTED:
WANTED: Your classified ad!! Yard Sales, Homes or Real Estate, Vehicles, Lawnmowers, Thank Yous, Notices and your services. We'll place them on the Internet for FREE!!!. Call today - 886-5654 or 800-246-7525
---
VEHICLES:
---
HELP WANTED:
HELP WANTED: Attica Long Term Care is currently looking for a Certified Dietary Manager. Duties include management of the day to day operations of the kitchen, food purchasing and resident's dietary needs. Send resume to Stacey Fischer @ 302 N Botkin, Attica, KS 67009. E.O.E 21-tfc
HELP WANTED: Now hiring in DIETARY! We are currently looking for a Server/Cook for restaurant style dining. Please apply @ Attica Long Term Care 302 N. Botkin, Attica, KS or call (620)254-7253 for an application. E.O.E. 37-tf
HELP WANTED: The Medicine Lodge Police Department is accepting applications for the position of Police Officer. Officers work 12-hour shifts and enjoy 3-day weekends every other week. Officers are provided with all necessary uniforms and equipment including a take-home patrol car.
Applicants must be U.S. citizens, at least twenty-one years of age, and must have a high school diploma or G.E.D. No serious misdemeanor arrests or convictions and no domestic violence arrests, convictions, or diversions. No felony arrests or convictions. Applicants who receive a conditional offer will be required to pass a thorough background investigation, physical examination with drug screen, and psychological testing and evaluation. Applicants who receive a final employment offer must reside within Medicine Lodge city limits within the first 30 days of employment.
Applications may be obtained in person at 114 W. First Avenue in Medicine Lodge, Kansas 67104 or by calling 620-930-6573. Questions may be directed to Chief Krug at 620-930-6573. Position is open until filled, however applications received prior to 02/27/2015 will be given preference.
HELP WANTED: MEDICINE LODGE MEMORIAL HOSPITAL AND PHYSICIANS CLINIC is taking applications for Environmental Services Aide. Job requirements include cleaning patient rooms upon patient dismissal, surface sanitation, and general cleaning of the facility. This position includes a full benefits package featuring health insurance paid time off, and a retirement plan. Download an application today at www.mlmh.net or contact Human Resources at (620) 930-3716 for more information. 37-1tc

HELP WANTED: Barber County is currently seeking an individual to fill the position of Noxious Weed Director. Applicants must hold a valid driverís license and a commercial applicatorís license in categories 9A and 6. Preferably up to five yearís experience in chemical application. County offers a nice Healthcare package and benefits. Individual must also reside in or be willing to relocate to Barber County. Applications may be obtained at the Public Works Department located at 1027 NE Isabel Rd., Medicine Lodge, KS. 37-2tc
---
YARD SALES:
---
NOTICES:
NOTICE: Get rid of those unwanted trees in your pasture. Sawed at ground level. Piled if wanted. 620-622-4689. 33-tfc
I Want To Buy Your Guitar! Buying older Gibson, Fender, Martin, Gretsch and others. Please call 615-525-6218. tfnc
HERITAGE CENTER COMMUNITY ROOM FOR RENT Prices start at $100 a day. For info call 620-886-5242 
If you wish to provide a confidential tip regarding criminal activity, please call (620) 886-5773
All tips will remain anonymous!
DON'T ASSUME! Stop by and check out our prices and new inventory. Washers starting at $399. RON'S TV & APPLIANCE in Harper 620-896-7580 Where Service sets us apart from the others!
---
THANK YOU:  
---
KANSAS CLASSIFIED ADS:
Adoption
ADOPTION: Lots of LOVE, laughter & security await a baby. Expenses paid. Dawn & John, 1-800-818-5250

Help Wanted
Anthony, Kansas is seeking FT Lake Caretaker and FT Street Operator. Salaries DOQ. Excellent benefits. Information: www.anthonykansas.org/jobs. Call 620-842-5960 Jobs are open until filled. EOE.

Help Wanted/Truck Driver
Butler Transport Your Partner In Excellence. CDL Class A Drivers Needed. Sign on Bonus. All miles paid. 1-800-528-7825 or www.butlertransport.com

Help Wanted/Truck Driver
Drivers - No experience? Some or LOTS of experience? Letís Talk! No matter what stage in your career, its time, call Central Refrigerated Home (888) 670-0392 www.CentralTruckDrivingJobs.com

Help Wanted/Truck Driver
Drivers: $$ MORE MONEY & HOMETIME $$ Regional Runs-Owner Operator and Co. Drivers-Earn GREAT BENEFITS-Call Kevin 877-325-4996 ext 211-Central Transportation Services, Inc. www.ctsco.com

Misc.
AVOID TAX REFUND REGRET Invest in New 3-4 Bdrm Clayton Mfd/Modular Home and Receive up to $7500 Gift Card. Lenders offering $0 Down for Land Owners. Less than perfect credit OK. 866-858-6862

Sporting Goods
GUN SHOW FEB. 28-MARCH 1 SAT. 9-5 & SUN. 9-3 HUTCHINSON STATE FAIRGROUNDS (2000 N POPLAR) BUY-SELL-TRADE INFO: (563) 927-8176