Classifieds - August 25, 2014
---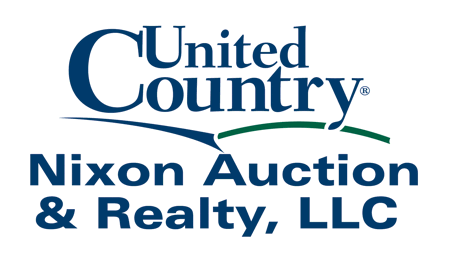 CLASSIFIED ADVERTISING
Place your Classified Advertisement in The Gyp Hill Premiere and get it out to the world for free!!!
REAL ESTATE / STORAGE:
FORSYTH MINI STORAGE: OFFICE - 103 South Main Call: 886-5065 Medicine Lodge, KS All sizes of rental spaces for boats, etc. 904 N. Medicine Blvd.
FOR SALE: Commercial lot for sale with completed office. 601 NW River Rd, Medicine Lodge, KS. $130,000. Please call 620-594-2481 for more info.
ATTN: LAND OWNERS
$500 and a Deed is what you need to purchase New 3 or 4 bdrm Home.
FREE Furniture Pkg to
first 5 buyers!
316-425-7940
FOR RENT: 3 bedroom, 1 bath, CH/A. Available after May 20th. $500/month. First monthís rent, deposit, references required. Call 887-1035. 48-tfn
FOR RENT: 4 Bedroom, 2 Bath & 1,288 SqFt of Living Space @ 328 W. Central in Medicine Lodge. Newer Central Heat & Air and off-street parking. $700/Mo. Contact Melissa McGuire: 620-582-2808 (cell or text) for more details. 9-4tc
---
FOR SALE:
SUPPLIES: Host carpet cleaning Costs less - use light - easy to use deep clean - Host machine - no water, better for carpet, immediate use of carpet - costs less Forsyth Furniture Medicine Lodge, KS 620-886-5065
SAVE MONEY
on Carpet Remnants
SAVE MONEY
Cleaning Carpets
With Our Dry Host Machine
Fast and Easy
Forsyth Furniture
---
WANTED:
WANTED: Your classified ad!! Yard Sales, Homes or Real Estate, Vehicles, Lawnmowers, Thank Yous, Notices and your services. We'll place them on the Internet for FREE!!!. Call today - 886-5654 or 800-246-7525
---
VEHICLES:
---
HELP WANTED:
DIETARY MANAGER- Attica Long Term Care is looking for a full time Dietary Manager to be one part of a two part team. The job duties would include cooking, serving, help managing the day-to-day operation of the kitchen, including staffing, food purchasing and Resident's dietary needs. Food service experience is a must! Assistance is available for certification for the right applicant. Send resume to Stacey Fischer @ 302 N Botkin, Attica, KS 67009 or apply in person. E.O.E.
Now Hiring for Our New
Location In Medicine Lodge
Positions Available:
Carhops, Drink Makers and Cooks.
Apply in person
or online
at snagajob.com
7-4tc
HELP WANTED: The City of Medicine Lodge, is seeking a full time Police Officer salary $12.59-$15.43 per hour. Excellent benefits including: health, dental and life insurance, KPERS, paid vacation, sick and personal leave, uniforms and cell phone provided. Applicants must be 21 years, have a high school diploma or equivalent, valid driverís license, and no felony convictions. Law enforcement certification is recommended but not required at hiring. EOE To request an application please call City Hall at 620-886-3908 or email kandi@medicinelodge.ks.gov 3-tfc
HELP WANTED: Attica Long Term Care is currently looking for a person in the business office to join our team. Full time benefits are available. Contact Stacey at 620-254-7253 or send resume to Stacey_altc@hotmail.com E.O.E. 5-ffc
HELP WANTED: The Barber County Sheriff's Office is currently taking applications for Deputy Sheriff. Applicants must be U.S. Citizens that are at least 21 years of age and have earned a high school diploma or G.E.D. Applicants must also be a resident of Barber County within 30 days of employment. A conditional post job offer psychological evaluation and drug screen are required. KLETC certification is preferred but not required. Applicants must not have any felony convictions or misdemeanor convictions of domestic violence. You can obtain an application at 124 E. Washington Medicine Lodge Ks 67104 or call (620) 886-5678. 7-tfc
HELP WANTED: Are you a RN or LPN and want a $4.00 hourly weekend shift differential and great benefits? We are looking for a 2nd shift LPN/RN. Apply in person at Attica Long Term Care, 302 N Botkin, Attica, KS or call 620-254-7253 and talk to Teresa Woods, DON. E.O.E. 7-tfc
HELP WANTED: Anthony Farmers Coop at the Sharon location is looking for a full-time worker. Duties include loading customer orders, dumping and loading trucks in elevator, maintenance of equipment, loading and delivering fertilizer, etc. CDL is preferred. Benefit package included. Please contact Aaron at 620-294-5530. 10-2tc
HELP WANTED: MEDICINE LODGE MEMORIAL HOSPITAL is taking applications for ENVIRONMENTAL SERVICES AIDE. Job requirements include cleaning patient rooms upon patient dismissal, surface sanitation, and general cleaning of the facility. This position includes a full benefits package featuring health insurance and a retirement plan. Download an application today at www.mlmh.net or contact Human Resources at (620) 930-3716 for more information. 10-2tc
HELP WANTED: MEDICINE LODGE MEMORIAL HOSPITAL AND PHYSICIANS CLINIC is taking applications for DIETARY AIDE / COOK. The successful candidate will strive for a high level of customer service and quality. This is a full time position and includes a benefits package that features paid leave, retirement, and health insurance. Download an application at www.mlmh.net or call 620-930-3716 to apply. 10-2tc
HELP WANTED: Applications are being taken at National Gypsum Co., 1218 SW Mill Road, Medicine Lodge, for qualified shift workers. Competitive wages and benefits. Contact the personnel office at 620-886-5613. Equal Opportunity Employer. 10-4tc
---
YARD SALES:
---
NOTICES:
NOTICE: Get rid of those unwanted trees in your pasture. Sawed at ground level. Piled if wanted. 620-622-4689. 33-tfc
I Want To Buy Your Guitar! Buying older Gibson, Fender, Martin, Gretsch and others. Please call 615-525-6218. tfnc
HERITAGE CENTER COMMUNITY ROOM FOR RENT Prices start at $100 a day. For info call 620-886-5242 
If you wish to provide a confidential tip regarding criminal activity, please call (620) 886-5773
All tips will remain anonymous!
DON'T ASSUME! Stop by and check out our prices and new inventory. Washers starting at $399. RON'S TV & APPLIANCE in Harper 620-896-7580 Where Service sets us apart from the others!
---
THANK YOU:  
---
KANSAS CLASSIFIED ADS:
Misc. For Sale
Use Your Land or Trade-in as Down Payment
New, Used and Repos available. Singles from $39,900, Doubles from $59,900, and Basement Ready Modulars. Less than perfect credit OK! 866-858-6862
Piano Shopping? Save big at our Back-to-School Piano sale now through Sept. 6. Choose from over 120 grands, verticals and digital pianos! Mid-America Piano, Manhattan. 800-950-3774, piano4u.com.
Help Wanted
Anthony, Kansas is seeking FT Electric Lineman. Salary DOQ. Vocational degree in electricity preferred. Excellent benefits. More Information: www.anthonykansas.org/jobs. Call 620-842-5970. Open until filled. EOE.
"Can You Dig It"? Heavy Equipment Operator Training! 3 Wk Hands On Program. Bulldozers, Backhoes, Excavators. Lifetime Job Placement Assistance w/ National Certifications. VA Benefits Eligible! 1-866-362-6497
Help Wanted/ Truck Driver
Drivers - START WITH OUR TRAINING OR CONTINUE YOUR SOLID CAREER. You Have Options! Company Drivers, Lease Purchase or Owner Operators Needed (888) 670-0392 www.CentralTruckDrivingJobs.com
"Partners In Excellence" OTR Drivers APU Equipped Pre-Pass EZ-pass passenger policy. 2012 & Newer equipment. 100% NO touch. Butler Transport 1-800-528-7825 www.butlertransport.com