Classifieds - February 19, 2018
---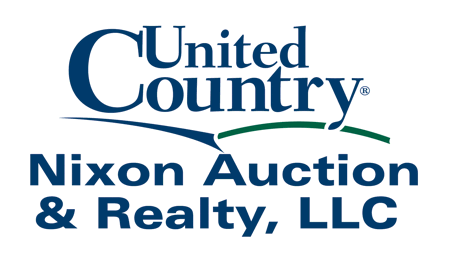 CLASSIFIED ADVERTISING
Place your Classified Advertisement in The Gyp Hill Premiere and get it out to the world for free!!!
REAL ESTATE / STORAGE:
FORSYTH MINI STORAGE: OFFICE - 103 South Main Call: 886-5065 Medicine Lodge, KS All sizes of rental spaces for boats, etc. 904 N. Medicine Blvd.
VRBO- Perfect for hunters, sojourners who want to stay a while, business travelers. This tastefully decorated property is a two bedroom with one bath ground floor apartment. It has completely equipped bedrooms, bath, living, dining, and kitchen with everything you need but food. Free Wi-Fi and cable. 500 Curry Lane, Medicine Lodge, Kansas. Weekly charge of $350.00 per week (one week minimum) and $50.00 per day after the week is met. No pets. No smoking. 620-213-0429. 24-tfc
FOR RENT: New storage units available in Medicine Lodge. Call (800) 724-1271. 43-tfc
Salon space for rent: 103 N Main, $300 per month includes utilities, salon sink, chair, and hair dryer. 620-886-0059. 27-tfc
---
HELP WANTED:
Help Wanted - RN or LPN - Anthony Community Care Center is accepting applications for an RN or LPN. Applications available at front desk 212 N 5th St., Anthony, KS or call Mary Young at (620) 842-5187.
CNAíS/CMAíS: If you are a compassionate individual who is comfortable caring for the elderly and enjoys working as a team, apply at Attica Long Term Care. Good attendance is a must. Shifts available for the weekend or during the week. Apply in person at 302 N. Botkin, Attica, KS. Call Teresa Woods or Stacey Fischer for questions at (620) 254-7253. E.O.E. 35-tfc
Equipment Operators Needed!
Waynoka, OK. Average $1000/week plus benefits!
Jennifer at Clean Harbors
844-512-7096
JOB OPENINGS USD 254
2017-2018 School Year
Barber County North USD 254 is now accepting applications for the following position at Medicine Lodge Jr. Sr. High School.
High School Upper Level Math (geometry, advanced math, algebra II, trigonometry, calculus, college algebra)
If interested, please contact Superintendent Mark Buck at (620) 886-3370 or Principal Darryl Honas at Medicine Lodge Jr. Sr. High School at (620) 886-5667.
HELP WANTED:
Full time Bookkeeper 1 to 3 years experience in Quickbooks, Word, Excel, Payroll & Sales tax. Mail Resume to: Resume, P O Box 427, Pratt, Kansas 67124 or email to bookkeepingpratt@gmail.com.
SALES PERSON WANTED
Duties: Traveling parts of Oklahoma and Kansas, calling on feed dealers and large ranches, selling range cubes and mineral.
Full-time position, home nightly, but would consider part-time. Company furnished car or mileage paid on personal car, salary plus commission or straight commission.
Ag knowledge helpful.
Contact Fred Raybourn
Western Feed Mills, Cedar Vale, KS
(620) 758-2283 37-2tc
FULL TIME POSITION:
This job is located at our Medicine Lodge location and will require a valid driverís license. Job duties will include: deliveries, furniture assembly and interacting with customers, heavy lifting will be required. You must have good communications skills. Applications may be picked up weekdays at:
Office Solutions, Inc. 116 North Main, Medicine Lodge, KS 67104 or resumes may be emailed to: jobs@officesi.com
---
NOTICES:
HERITAGE CENTER COMMUNITY ROOM FOR RENT Prices start at $100 a day. For info call 620-886-5242 
WANTED
The Heritage Center Bingo Committee is looking for a civic group or individuals to provide bingo concessions on the second Thursday of each month, beginning in October 2017. For more info contact Bev at 620-886-3989. 8-9tc
---
GARAGE SALE
:
---
FOR SALE
:
FOR SALE: FARM FRESH EGGS. $2.50/dozen at T.O. Hass Tire, Hwy 281. 620-886-5691 or 620-213-2698. 16-tfnc
---
GREETINGS:  
I would like to thank my family and friends for making my 90th birthday such a special celebration. Thank you for the many cards, flowers, and taking the time to stop by to wish me a happy birthday.
It was a great day.
-- Mary Jane (Janie) Catlin
---
KANSAS CLASSIFIED ADS:
Farm Equipment
GOT LAND? Our Hunters will Pay Top $$$ To hunt your land. Call for a FREE info packet & Quote. 1-866-309-1507 www.BaseCampLeasing.com
For Sale
40í Grade A Steel Cargo Containers $1650.00 in KC. $1950.00 in Solomon Ks. 20sí 45sí 48s & 53sí also available Call 785 655 9430 or go online to Chuckhenry.com for pricing, availability & Freight estimates.
Help Wanted/Truck Driver
Great Plains Trucking of Salina, KS is hiring experienced or entry-level OTR Tractor-trailer Flatbed drivers looking for a career! Our drivers travel 48 U.S. states. We offer well-maintained equipment, and excellent home time, compensation and benefits package. Contact Brett or Judy at 785-823-2261 or brettw@gptrucking.com, judym@gptrucking.com or online at www.gptrucking.com.
Misc.
A PLACE FOR MOM. The nation's largest senior living referral service. Contact our trusted, local experts today! Our service is FREE. No obligation. CALL 855-973-9062
DONATE YOUR CAR TO CHARITY. Receive maximum value of write off for your taxes. Running or not! All conditions accepted. Free pickup. Call for details. 844-268-9386
OXYGEN - Anytime. Anywhere. No tanks to refill. No deliveries. The All-New Inogen One G4 is only 2.8 pounds! FAA approved! FREE info kit: 844-359-3973
Were you an INDUSTRIAL or CONSTRUCTION TRADESMAN and recently diagnosed with LUNG CANCER? You and your family may be entitled to a SIGNIFICANT CASH AWARD. Call 866-327-2721 for your risk free consultation.
SAVE ON YOUR MEDICARE SUPPLEMENT! FREE QUOTES from top providers. Excellent coverage. Call for a no obligation quote to see how much you can save! 855-587-1299
VIAGRA and CIALIS USERS! Thereís a cheaper alternative than high drugstore prices! 50 Pills SPECIAL $99.00 FREE Shipping! 100% guaranteed. CALL NOW! 855-850-3904