Classifieds - April 16, 2018
---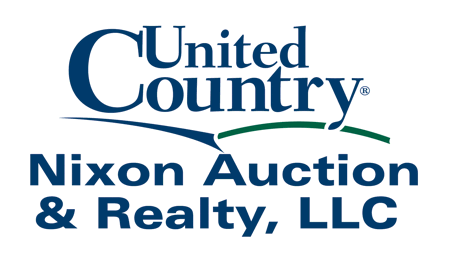 CLASSIFIED ADVERTISING
Place your Classified Advertisement in The Gyp Hill Premiere and get it out to the world for free!!!
REAL ESTATE / STORAGE:
FORSYTH MINI STORAGE: OFFICE - 103 South Main Call: 886-5065 Medicine Lodge, KS All sizes of rental spaces for boats, etc. 904 N. Medicine Blvd.
VRBO- Perfect for hunters, sojourners who want to stay a while, business travelers. This tastefully decorated property is a two bedroom with one bath ground floor apartment. It has completely equipped bedrooms, bath, living, dining, and kitchen with everything you need but food. Free Wi-Fi and cable. 500 Curry Lane, Medicine Lodge, Kansas. Weekly charge of $350.00 per week (one week minimum) and $50.00 per day after the week is met. No pets. No smoking. 620-213-0429. 24-tfc
FOR RENT: New storage units available in Medicine Lodge. Call (800) 724-1271. 43-tfc
Salon space for rent: 103 N Main, $300 per month includes utilities, salon sink, chair, and hair dryer. 620-886-0059. 27-tfc
---
HELP WANTED:
HELP WANTED: Nicholas Water Service is now hiring experienced Class A drivers for our day and night shift, and Class B drivers for days. $16-$18 hourly, great benefits. Family owned & over 40 years of experience. Oilfield experience is preferred, but willing to train a motivated person. Nicholas Water Service LLC, 620-930-7511. 42-4tc
JOB OPENINGS USD 254
2018-2019 School Year
Barber County North USD 254 is now accepting applications for the following positions at Medicine Lodge Jr. Sr. High School:
High School Upper Level Math (Geometry, Advanced Math, Algebra II, Trigonometry, Calculus, College Algebra)
High School English (English 1, English 2)
High School Assistant Football
Paraprofessional - Do you enjoy working with students and making a difference? USD 254/SCKSEC is looking for a paraprofessional to support students in the classroom. Please apply online at www.scksec.com and complete the application or call (620) 672-7500.
If interested, please contact Superintendent Mark Buck at (620) 886-3370 or Principal Darryl Honas at Medicine Lodge Jr. Sr. High School at (620) 886-5667.
HELP WANTED: Highland Cemetery is now accepting applications for seasonal help to assist in maintaining the appearance of the Cemetery grounds from April thru September. Applications may be picked up at the Cemetery office Monday thru Thursday, 8:00 a.m to 1:00 p.m. Applicants must be at least 18 years of age with a valid Kansas drivers license. 44-2tc
---
NOTICES:
---
GARAGE SALE
:
---
FOR SALE
:
FOR SALE: FARM FRESH EGGS. $2.50/dozen at T.O. Hass Tire, Hwy 281. 620-886-5691 or 620-213-2698. 16-tfnc
---
GREETINGS:  
---
KANSAS CLASSIFIED ADS:
Adoption
ADOPTION: Happy couple wish to adopt - endless love, laughter and opportunity. Call or text anytime. Expenses Paid. Heather and Matt 1-732-397-3117
For Sale
40' Grade A Steel Cargo Containers $1650.00 in KC. $1950.00 in Solomon Ks. 20s' 45s' 48s & 53s' also available Call 785 655 9430 or go online to Chuckhenry.com for pricing, availability & Freight estimates.
Misc.
DISH TV – BEST DEAL EVER! TV price guaranteed for 2 years, DVR Included + Free Voice Remote. Use code DRA160802392, Call 1-844-274-9281
Misc.
A PLACE FOR MOM. The nation's largest senior living referral service. Contact our trusted, local experts today! Our service is FREE. No obligation. CALL 855-973-9062
Misc.
DONATE YOUR CAR TO CHARITY. Receive maximum value of write off for your taxes. Running or not! All conditions accepted. Free pickup. Call for details. 844-268-9386
Misc.
OXYGEN - Anytime. Anywhere. No tanks to refill. No deliveries. The All-New Inogen One G4 is only 2.8 pounds! FAA approved! FREE info kit: 844-359-3973
Misc.
Were you an INDUSTRIAL or CONSTRUCTION TRADESMAN and recently diagnosed with LUNG CANCER? You and your family may be entitled to a SIGNIFICANT CASH AWARD. Call 866-327-2721 for your risk free consultation.
SAVE ON YOUR MEDICARE SUPPLEMENT! FREE QUOTES from top providers. Excellent coverage. Call for a no obligation quote to see how much you can save! 855-587-1299
Misc.
SAWMILLS from only $4397.00- MAKE & SAVE MONEY with your own bandmill- Cut lumber any dimension. In stock ready to ship! FREE Info/DVD: www.NorwoodSawmills.com 800 567-0404 Ext.300N
Misc.
PREGNANT? CONSIDERING ADOPTION? Call us first. Living expenses, housing, medical, and continued support afterwards. Choose adoptive family of your choice. Call 24/7. 866-823-1189
Misc.
HOME BREAK-INS take less than 60 SECONDS. Don't wait! Protect your family, your home, your assets NOW. Get a FREE Quote! Call 877-374-0330
Misc.
BATHROOM RENOVATIONS. EASY, ONE DAY updates! We specialize in safe bathing. Grab bars, no slip flooring & seated showers. Call for a free in-home consultation: 844-283-0888
Misc.
VIAGRA and CIALIS USERS! There's a cheaper alternative than high drugstore prices! 50 Pills SPECIAL $99.00 FREE Shipping! 100% guaranteed. CALL NOW! 855-850-3904