Classifieds - March 10, 2014
---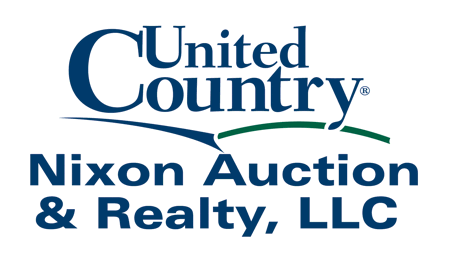 CLASSIFIED ADVERTISING
Place your Classified Advertisement in The Gyp Hill Premiere and get it out to the world for free!!!
REAL ESTATE / STORAGE:
FORSYTH MINI STORAGE: OFFICE - 103 South Main Call: 886-5065 Medicine Lodge, KS All sizes of rental spaces for boats, etc. 904 N. Medicine Blvd.
FOR SALE: Commercial lot for sale with completed office. 601 NW River Rd, Medicine Lodge, KS. $130,000. Please call 620-594-2481 for more info.
ATTN: LAND OWNERS
$500 and a Deed is what you need to purchase New 3 or 4 bdrm Home.
FREE Furniture Pkg to
first 5 buyers!
316-425-7940
---
FOR SALE:
SUPPLIES: Host carpet cleaning Costs less - use light - easy to use deep clean - Host machine - no water, better for carpet, immediate use of carpet - costs less Forsyth Furniture Medicine Lodge, KS 620-886-5065
SAVE MONEY
on Carpet Remnants
SAVE MONEY
Cleaning Carpets
With Our Dry Host Machine
Fast and Easy
Forsyth Furniture
FOR SALE: Nice, little used bunk bed, $50. Lincoln electric grease gun, $100. Various oil field hand tools. Call 620-213-0697 - 39-1tp
---
WANTED:
WANTED: Your classified ad!! Yard Sales, Homes or Real Estate, Vehicles, Lawnmowers, Thank Yous, Notices and your services. We'll place them on the Internet for FREE!!!. Call today - 886-5654 or 800-246-7525
---
VEHICLES:
---
HELP WANTED:

HOUSEKEEPER NEEDED Only dependable, enthusiastic and caring people need to apply in person @ Attica Long Term Care 302 N. Botkin, Attica, KS Contact Agnes @ (620)254-7253 E.O.E. 33-tfc

DIETARY MANAGER- Attica Long Term Care is looking for a full time Dietary Manager to be one part of a two part team. The job duties would include cooking, serving, help managing the day-to-day operation of the kitchen, including staffing, food purchasing and Resident's dietary needs. Food service experience is a must! Assistance is available for certification for the right applicant. Send resume to Stacey Fischer @ 302 N Botkin, Attica, KS 67009 or apply in person. E.O.E.

HELP WANTED: The Barber County Attorney's Office is now accepting resumes for the position of Legal Secretary. Duties include general secretarial and clerical tasks, typing correspondence, preparing and filing legal documents, setting court hearings, maintaining office and attorney calendars, assisting victims of crime, and other duties as assigned. Minimum qualifications include a high school diploma or equivalent and two years of experience in secretarial and general clerical work. A background investigation and clearance precede any offer of employment. Due to the nature of the information handled within the office, the successful candidate will be required to review, understand, and sign a confidentiality agreement. Anticipated hiring date is April 1, 2014. Compensation DOE. Benefits include health, dental, and life insurance and retirement through KPERS. Resumes will be accepted through March 19, 2014 at 5:00PM. Mail resume to: Barber County Attorney's Office, P.O. Box 248, Medicine Lodge, KS 67104 or fax to (620) 886-5020. Barber County is an EEO/AA/ADA employer. 38-2tc

HELP WANTED: City seeking part-time, seasonal pool manager for 2014 summer pool season. Position pays $10 per hour, no benefits, and typically involves 50 to 60 hours per week. Position responsible for operation of concession stand, swim lessons, pool parties, swim meets, and general pool maintenance. Experience required managing and training lifeguards. Must be certified or able to be certified as lifeguard by American Red Cross. Position reports to the City Administrator. Please complete application available at City Hall at 114 West First Avenue. Applications will be accepted until Friday, March 14. 38-2tc

HELP WANTED: Looking for Auto Tech at GM New Car Store. Must have own tools and driver's license. Prefer ASE certified and experience but not a must. Small town values and top salary, paid vacation and uniforms. Health insurance provided. To apply 1-800-464-2693 or submit resume to P. O. Box 307, Medicine Lodge, KS 67104, or email bowechevy@sctelcom.net. 38-4tc

HELP WANTED: Applications are being taken at National Gypsum Co., 1218 SW Mill Road, Medicine Lodge, for qualified shift workers. Competitive wages and benefits. Contact the personnel office at 620-886-5613. Equal Opportunity Employer. 39-4tc

HELP WANTED:

Tank truck driver for well-established company. MUST have CDL with tankard endorsement. Excellent benefits. Drug testing required.

Can pick up application at

Clarke Corporation

107 W. Fowler

Medicine Lodge.

620-886-5665.

39-1tc
---
YARD SALES:
---
NOTICES:
NOTICE: Get rid of those unwanted trees in your pasture. Sawed at ground level. Piled if wanted. 620-622-4689. 33-tfc
I Want To Buy Your Guitar! Buying older Gibson, Fender, Martin, Gretsch and others. Please call 615-525-6218 or stop by Martins Guitar and Music. tfnc
HERITAGE CENTER COMMUNITY ROOM FOR RENT Prices start at $100 a day. For info call 620-886-5242 
If you wish to provide a confidential tip regarding criminal activity, please call (620) 886-5773
All tips will remain anonymous!
DON'T ASSUME! Stop by and check out our prices and new inventory. Washers starting at $399. RON'S TV & APPLIANCE in Harper 620-896-7580 Where Service sets us apart from the others!
FREE DEVELOPMENTAL SCREENING: March 11, 2014 in Kiowa and April 11, 2014 in Medicine Lodge. Call (620) 886-3294 for appointment.
CONCERT IN THE BARN: 2nd season begins March 22, 2014 at 7:00 p.m. Free concessions starting at 6:00 p.m. 13 miles east of Medicine Lodge.
2ND ANNUAL TURNER CARNIVAL: Thursday, March 27 from 5:00-8:00 p.m. at MLJH/SH. All proceeds from the carnival will be donated to Camp Hope.
NOTICE: Barber County Rural Fire Department is accepting sealed bids on a 1991 Ford F700, 4WD, 2 ton truck. It is equipped with a 1000 gallon fiberglass water tank. It will be sold as is, where is. It can be seen at the firestation on Curry Lane in Medicine Lodge. Bids need to be in the county clerk's office at 120 E. Washington by 5 p.m. on March 20, 2014. Bids will be opened at 7:30 that evening in the fire board office at the courthouse. Any questions can be answered by calling 620-886-1047. 39-2tc
WORK WANTED: Can haul or unroll your bales to feed livestock. I am available to help with ranch work. Call K.M.H. 620-886-2404. 39-4tp
---
THANK YOU:  
---
KANSAS CLASSIFIED ADS:
Help Wanted
Partners In Excellence OTR Drivers APU Equipped Pre-Pass EZ-pass passenger policy. 2012 & Newer equipment. 100% NO touch. Butler Transport 1-800-528-7825 www.butlertransport.com
Help Wanted/Truck Driver
Drivers - CDL-A. Train and work for us! Professional, focused CDL training available. Choose Company Driver, Owner Operator, Lease Operator or Lease Trainer. (877) 369-7885 www.CentralTruckDrivingJobs.com
Help Wanted/Truck Driver
Exp. Flatbed Drivers: Regional opportunities now open with plenty of freight & great pay! 800-277-0212 or driveforprime.com
Help Wanted/Truck Driver
NEED CLASS A CDL TRAINING? Start a CAREER in trucking today! Swift Academies offer PTDI certified courses and offer Best-In-Class training. . New Academy Classes Weekly . No Money Down or Credit Check . Certified Mentors Ready and Available . Paid (While Training With Mentor) . Regional and Dedicated Opportunities . Great Career Path . Excellent Benefits Package Please Call: (602) 714-9455
Sporting Goods GUN SHOW MARCH 15-16 SAT. 9-5 & SUN. 9-3 WICHITA CESSNA ACTIVITY CENTER (2744 GEORGE WASHINGTON BLVD) BUY-SELL-TRADE INFO: (563) 927-8176