Classifieds - April 20, 2015
---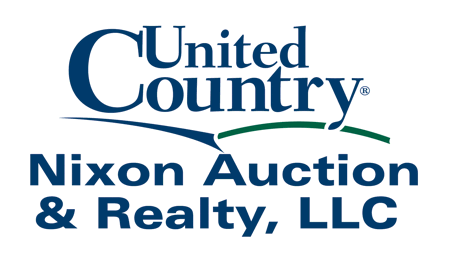 CLASSIFIED ADVERTISING
Place your Classified Advertisement in The Gyp Hill Premiere and get it out to the world for free!!!
REAL ESTATE / STORAGE:
FORSYTH MINI STORAGE: OFFICE - 103 South Main Call: 886-5065 Medicine Lodge, KS All sizes of rental spaces for boats, etc. 904 N. Medicine Blvd.
FOR SALE: Commercial lot for sale with completed office. 601 NW River Rd, Medicine Lodge, KS. $130,000. Please call 620-594-2481 for more info.
Lakeside Home or family retreat
3 bedroom 2 bath home on lake Arrow head located in-between Pratt KS and Medicine Lodge KS, outstanding views and fishing. for photos go to www. Brown Auction.net or call Mike Burkhart (620) 430-2000 for details. 45-4tc

---
FOR SALE:
SUPPLIES: Host carpet cleaning Costs less - use light - easy to use deep clean - Host machine - no water, better for carpet, immediate use of carpet - costs less Forsyth Furniture Medicine Lodge, KS 620-886-5065
SAVE MONEY
on Carpet Remnants
SAVE MONEY
Cleaning Carpets
With Our Dry Host Machine
Fast and Easy
Forsyth Furniture

FOR SALE: Hedge corner posts. 9 ft. long. 886-1138 or 620-294-5292.
---
WANTED:
WANTED: Your classified ad!! Yard Sales, Homes or Real Estate, Vehicles, Lawnmowers, Thank Yous, Notices and your services. We'll place them on the Internet for FREE!!!. Call today - 886-5654 or 800-246-7525
---
VEHICLES:
---
HELP WANTED:

HELP WANTED: Attica Long Term Care is currently looking for a Certified Dietary Manager. Duties include management of the day to day operations of the kitchen, food purchasing and resident's dietary needs. Send resume to Stacey Fischer @ 302 N Botkin, Attica, KS 67009. E.O.E 21-tfc

HELP WANTED: Now hiring in DIETARY! We are currently looking for a Server/Cook for restaurant style dining. Please apply @ Attica Long Term Care 302 N. Botkin, Attica, KS or call (620)254-7253 for an application. E.O.E. 37-tfc
HELP WANTED: Immediate opening for 2 fulltime auto mechanics. Bogner Inc. (800) 462-0731. 45-2tc
---
YARD SALES:
---
NOTICES:
NOTICE: Get rid of those unwanted trees in your pasture. Sawed at ground level. Piled if wanted. 620-622-4689. 33-tfc
I Want To Buy Your Guitar! Buying older Gibson, Fender, Martin, Gretsch and others. Please call 615-525-6218. tfnc
HERITAGE CENTER COMMUNITY ROOM FOR RENT Prices start at $100 a day. For info call 620-886-5242 
If you wish to provide a confidential tip regarding criminal activity, please call (620) 886-5773
All tips will remain anonymous!
DON'T ASSUME! Stop by and check out our prices and new inventory. Washers starting at $399. RON'S TV & APPLIANCE in Harper 620-896-7580 Where Service sets us apart from the others!
---
THANK YOU:  
---
KANSAS CLASSIFIED ADS:
Adoption
ADOPT: Loving at-home Mom & awesome Dad promise your baby the best in life. Expenses paid. Laurie & Lawrence, 1-888-624-7771

Adoption
Adoption: Happily married couple looking to adopt YOUR baby. Promise love, laughter, security for your baby. Expenses paid. Call or Text Kate & Tim - 302-750-9030.

Adoption
ADOPTION: Hopeful 1st time Mom & Dad promises your baby a lifetime of LOVE. Expenses paid. Dawn & John, 1-800-943-7780

Auctions
AUCTION- No Reserve Major Entertainment Center Assets, 200 Coin-Operated Arcades Machines, Redemption, Skee Balls, Air Hockeys, etc Sat April 25th 10am. Live and Live Online "Game Zone" Olathe Mall, Olathe Kansas, Info: 844-Fun-2Bid OnlineInternetAuctions.com

Business Opportunity
CONTRACT SALESPERSON Selling aerial photography of farms on commission basis. $4,225.00 first month guarantee. $1,500-$3,000 weekly proven earnings. Travel required. More info msphotosd.com or 877/882-3566

Educational
MEDICAL BILLING TRAINEES NEEDED! Become a Medical Office Assistant! NO EXPERIENCE NEEDED! Online training can get you job ready! HS Diploma/GED & PC/Internet needed! 1-888-589-9683

Farm Equipment
KANSAS HUNTING LAND WANTED! Earn thousands on your land by leasing the hunting rights. Free evaluation & info packet. Liability coverage included. The experts at Base Camp Leasing have been bringing landowners & hunters together since 1999. Email: info@basecampleasing.com Call: 866-309-1507 BaseCampLeasing.com

Help Wanted
Can You Dig It? Heavy Equipment Operator Career! Receive Hands On Training And National Certifications Operating Bulldozers, Backhoes & Excavators. Lifetime Job Placement. Veteran Benefits Eligible! 1-866-740-7697

Help Wanted
WANTED: LIFE AGENTS; Earn $500 a Day; Great Agent Benefits; Commissions Paid Daily; Liberal Underwriting; Leads, Leads, Leads; Life Insurance, License Required. Call 1-888-713-6020

Help Wanted/Truck Driver
Butler Transport Your Partner In Excellence. CDL Class A Drivers Needed. Sign on Bonus. All miles paid. 1-800-528-7825 or www.butlertransport.com

Help Wanted/Truck Driver
Drivers - No experience? Some or LOTS of experience? Let's Talk! No matter what stage in your career, its time, call Central Refrigerated Home (888) 670-0392 www.CentralTruckDrivingJobs.com