Classifieds - August 24, 2015
---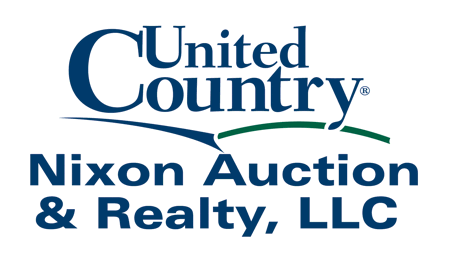 CLASSIFIED ADVERTISING
Place your Classified Advertisement in The Gyp Hill Premiere and get it out to the world for free!!!
REAL ESTATE / STORAGE:
FORSYTH MINI STORAGE: OFFICE - 103 South Main Call: 886-5065 Medicine Lodge, KS All sizes of rental spaces for boats, etc. 904 N. Medicine Blvd.
FOR RENT: 2 bedroom, 1 bath house. Appliances furnished, pets allowed. $500 a month plus one months rent deposit. Call 620-886-0022. 48-tfc
FOR RENT: 2 bedroom apt. For information, call 620-213-0008.
FOR RENT 4 Bedroom, 2 Bath & 1,288 SqFt of Living Space @ 328 W. Central in Medicine Lodge. New interior paint, new CH&A and off-street parking. $700/Mo. Contact Dave: 785-452-5088 (cell or text) for more details or e-mail to drose@unitedcountry.com. 6-4tc
---
FOR SALE:
SUPPLIES: Host carpet cleaning Costs less - use light - easy to use deep clean - Host machine - no water, better for carpet, immediate use of carpet - costs less Forsyth Furniture Medicine Lodge, KS 620-886-5065
SAVE MONEY
on Carpet Remnants
SAVE MONEY
Cleaning Carpets
With Our Dry Host Machine
Fast and Easy
Forsyth Furniture

FOR SALE: Hedge corner posts. 9 ft. long. 886-1138 or 620-294-5292.
---
WANTED:
WANTED: Your classified ad!! Yard Sales, Homes or Real Estate, Vehicles, Lawnmowers, Thank Yous, Notices and your services. We'll place them on the Internet for FREE!!!. Call today - 886-5654 or 800-246-7525
---
VEHICLES:
---
HELP WANTED
:
HELP WANTED: Now hiring in DIETARY! We are currently looking for a Server/Cook for restaurant style dining. Please apply @ Attica Long Term Care 302 N. Botkin, Attica, KS or call (620)254-7253 for an application. E.O.E. 37-tfc
HELP WANTED: IT Manager for our Pratt/Alva/Medicine Lodge Locations. This position requires strong organization skills and interacting with customers. Benefit package with Health Insurance. Salary range from $30,000 to $40,000 depending on skill level. Email your application to jobs@dirkscopy.com
HELP WANTED: Applications for a Trial Court Clerk II now being accepted in the office of Clerk of the District Court, Barber County, Kansas. Must have High School diploma and six months clerical experience. Computer experience required. (Windows and Microsoft Office Professional). Must be able to work well with public. Attention to detail is essential. Starting salary is $11.51 per hour. Application may be obtained at the Clerk of the District Court Office, Barber County Courthouse, 118 E. Washington, Medicine Lodge, KS or by going to www.kscourts.org. Applications accepted until September 4, 2015. The Kansas Judicial Branch is an EEO/AA/ADA employer. 11-2tc
Barber County North USD 254 is now accepting applications for the following positions. Head and/or Assistant High School Forensics Coach Assistant High School Softball Coach If interested, please contact Darryl Honas at Medicine Lodge Jr. Sr. High School at (620) 886-5667/(620) 213-1575 or Mark Buck at USD 254 Central Office at (620) 886-3370. 10-3tc
HELP WANTED: Housekeeping Aide – Job located at Medicine Lodge Memorial Hospital. Job requirements include cleaning patient rooms upon patient dismissal, surface sanitation, and general cleaning of the facility. This position includes a full benefits package featuring health insurance paid time off, and a retirement plan. Download an application today at www.mlmh.net or contact Human Resources at (620) 930-3716 for more information. 11-2tc

HELP WANTED: Medical Technologist / Medical Lab Technician - This position is available at Medicine Lodge Memorial Hospital. Will hire either a MT or MLT. This is a full time position that includes a highly competitive wage and negotiable payment for moving expenses. Other benefits include health insurance, paid time off, and retirement. Contact Human Resources for more information at 620-930-3716, or visit our employment page at www.mlmh.net. 11-2tc

HELP WANTED: Registered Nurse – Located at Medicine Lodge Memorial Hospital, this is a full time position and includes a highly competitive wage and excellent benefits package. Contact the Director of Nursing at 620-930-3763 or visit our employment page at www.mlmh.net for more information. 11-2tc

HELP WANTED: Attica Long Term Care is currently looking for a highly motivated, administrative assistant to work in the business office. Experience preferred but not required, will train the right person. Fulltime with benefits. Send resume to Stacey Fischer @ 302 N Botkin, Attica, KS 67009, email to stacey_altc@hotmail.com. Or call 620-254-7253 E.O.E. 11-tf
---
YARD SALES:
---
NOTICES:
NOTICE: Get rid of those unwanted trees in your pasture. Sawed at ground level. Piled if wanted. 620-622-4689. 33-tfc
I Want To Buy Your Guitar! Buying older Gibson, Fender, Martin, Gretsch and others. Please call 615-525-6218. tfnc
HERITAGE CENTER COMMUNITY ROOM FOR RENT Prices start at $100 a day. For info call 620-886-5242 
If you wish to provide a confidential tip regarding criminal activity, please call (620) 886-5773
All tips will remain anonymous!
DON'T ASSUME! Stop by and check out our prices and new inventory. Washers starting at $399. RON'S TV & APPLIANCE in Harper 620-896-7580 Where Service sets us apart from the others!
---
THANK YOU:  
---
KANSAS CLASSIFIED ADS:
Adoption
ADOPTION: Happily married couple promises 1st baby a lifetime of LOVE. Expenses paid. Kathleen & John, 1-800-818-5250

For Sale
20' 40' 45' 48' 53' Storage containers centralcontainer.net or 785 655 9430

For Sale
PIANO SALE...final days to save big bucks on over 150 grand, vertical and digital pianos! Payments as low as $49/month! Mid-America Piano, Manhattan, 800-950-3774. Preview sale at www.piano4u.com.

Help Wanted/Truck Driver
Butler Transport Your Partner In Excellence. CDL Class A Drivers Needed. Sign on Bonus. All miles paid. 1-800-528-7825 or www.butlertransport.com

Sporting Goods
GUN SHOW AUGUST 29-30 SAT. 9-5 & SUN. 9-3 TOPEKA KANSAS EXPOCENTRE (19TH & TOPEKA BLVD) BUY-SELL-TRADE INFO: (563) 927-8176