Classifieds - June 26, 2017
---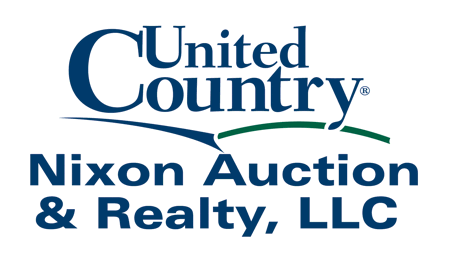 CLASSIFIED ADVERTISING
Place your Classified Advertisement in The Gyp Hill Premiere and get it out to the world for free!!!
REAL ESTATE / STORAGE:
FORSYTH MINI STORAGE: OFFICE - 103 South Main Call: 886-5065 Medicine Lodge, KS All sizes of rental spaces for boats, etc. 904 N. Medicine Blvd.
TAKING APPLICATIONS FOR RENT: 2 Duplex Units – Each has 4 Bedrooms, 2 Baths, 1,288 SF in Medicine Lodge. Appliances provided & new high efficiency heat & air. Maintained yard. Off street parking. No pets. $550 per month.
Contact Dave: 785-452-5088 (cell or text) for more details or e-mail to drose@unitedcountry.com.
For rent: 2 bdrm apartment, free WiFi, water sewer and trash paid. 620.886.5076. 34-tfc
FOR RENT: New storage units available in Medicine Lodge. Call (800) 724-1271. 43-tfc
FOR RENT: 1 bedroom, very nice home. Perfect for an elderly couple or young couple. Call 620-213-008 for more information. 2-2tc
For Rent: 3 bedroom, 2 bath home For more information or viewing call 620-213-0089. 3-3tc
---
HELP WANTED:
Help Wanted - RN or LPN - Anthony Community Care Center is accepting applications for an RN or LPN. Applications available at front desk 212 N 5th St., Anthony, KS or call Mary Young at (620) 842-5187.
CNA'S/CMA'S: If you are a compassionate individual who is comfortable caring for the elderly and enjoys working as a team, apply at Attica Long Term Care. Good attendance is a must. Shifts available for the weekend or during the week. Apply in person at 302 N. Botkin, Attica, KS. Call Teresa Woods or Stacey Fischer for questions at (620) 254-7253. E.O.E. 35-tfc
HELP WANTED: The Medicine Lodge Housing Authority is accepting applications/resumes for a Full Time Facility Maintenance position. The position requires skills in all forms of maintenance duties in maintaining apartments. This includes public relations skills with residents, contractors and fellow employees, plumbing, electrical, carpentry, heating, air conditioning, and painting. Resumes and applications will be accepted at the office of the Medicine Lodge Housing Authority at 200 S. Cherry St. (1st floor, west entrance) Medicine Lodge, Kansas 67104. Equal Opportunity Employer. 2-2tc
JOB OPENINGS
USD 254
2017-2018
School Year
Barber County North USD 254 is now accepting applications for the following position at Medicine Lodge Jr. Sr. High School.
Head High School Softball
Head Junior High Football
Head Junior High Volleyball
Head Junior High Girls Basketball
Assistant Junior High Girls Basketball
Head Junior High Quiz Bowl
Head Junior High/High School Girls Track
If interested, please contact Superintendent Mark Buck at (620) 886-3370 or Principal Darryl Honas at Medicine Lodge Jr. Sr. High School at (620) 886-5667. 3-tfc
---
NOTICES:
HERITAGE CENTER COMMUNITY ROOM FOR RENT Prices start at $100 a day. For info call 620-886-5242 
NOTICE: Will repair both storm windows and regular windows and storm doors and regular doors. Call Arthur Sorg at (620) 213-1127
FOUND: Set of keys on Main and Second street. Describe and claim at Gyp Hill Premiere. 620-886-5654. 45-tfnc
---
GARAGE SALE
:
---
FOR SALE
:
---
THANK YOU:  
---
KANSAS CLASSIFIED ADS:
Adoption
FUN-LOVING COUPLE WILL Cherish and Love Your Baby Unconditionally While Providing a Secure Environment. Expenses Paid. Call/Text Jaimie and Brian Anytime. 631-388-0316. www.jaimieandbrianadopt.com
Career Opportunity
GET $$$ to travel!!! Call Sunrise Express in Grand Island @ 800-624-1806 today$ Accepting FT, PT & Seasonal positions$ Great pay, benefits & home time$
Financial
Do you owe over $10,000 to the IRS or State in back taxes? Our firm works to reduce the tax bill or zero it out completely FAST. Call now 866-758-0134 (M-F 8-8 CT)
For Sale
40' Grade A Steel Cargo Containers $1650.00 in KC. $1950.00 in Solomon Ks. 20s' 45s' 48s & 53s' also available Call 785 655 9430 or go online to Chuckhenry.com for pricing, availability & Freight estimates.
Help Wanted/Truck Driver
Convoy Systems is hiring Class A drivers to run from Kansas City to the west coast. Home Weekly! Great Benefits! www.convoysystems.com Call Tina ext. 301 or Lori ext. 303 1-800-926-6869.
Misc.
DONATE YOUR CAR TO CHARITY. Receive maximum value of write off for your taxes. Running or not! All conditions accepted. Free pickup. Call for details. 844-268-9386
Misc.
LIVING WITH KNEE OR BACK PAIN? Medicare recipients may qualify to receive a pain relieving brace at little or no cost. Call now! 855-796-7301
Misc.
Diagnosed with Mesothelioma or Asbestos Lung Cancer? If so, you and your family may be entitled to a substantial financial award. We can help you get cash quick! Call 24/7: 855-510-4274
Misc.
OXYGEN - Anytime. Anywhere. No tanks to refill. No deliveries. The All-New Inogen One G4 is only 2.8 pounds! FAA approved! FREE info kit: 844-359-3973
Misc.
SAVE YOUR HOME! Are you behind paying your MORTGAGE? Denied a Loan Modification? Is the bank threatening foreclosure? CALL Homeowner's Relief Line now for Help! 855-401-4513
Misc.
SAWMILLS from only $4397.00- MAKE & SAVE MONEY with your own bandmill- Cut lumber any dimension. In stock ready to ship! FREE Info/DVD: www.NorwoodSawmills.com 1-800-578-1363 Ext.300N
Misc.
Updating your bathroom does not have to be expensive or take weeks to complete. BathWraps makes it easy. Call 855-324-2317 today for a free in home consultation.
Misc.
SWITCH TO DIRECTV. From $50/Month, includes FREE Genie HD/DVR & 3 months HBO, SHOWTIME, CINEMAX, STARZ. Get a $50 Gift Card. Call 888-683-1682 (Mon-Fri 8am-9pm CT)
Misc.
FAST Internet! HughesNet Satellite Internet. High-Speed. Available Anywhere! Speeds to 25 mbps. Starting at $49.99/mo. Call for Limited Time Price! 877-578-8005 (Mon-Fri 8am-8pm CT)
Misc.
SAVE ON YOUR MEDICARE SUPPLEMENT! FREE QUOTES from top providers. Excellent coverage. Call for a no obligation quote to see how much you can save! 855-587-1299
Misc.
VIAGRA and CIALIS USERS! There's a cheaper alternative than high drugstore prices! 50 Pills SPECIAL $99.00 FREE Shipping! 100% guaranteed. CALL NOW! 855-850-3904