Classifieds - May 2, 2016
---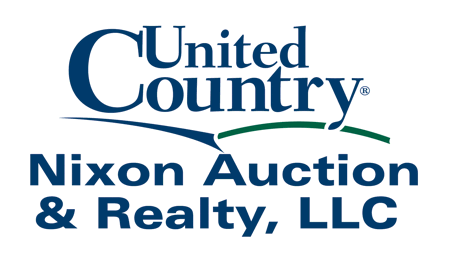 CLASSIFIED ADVERTISING

Place your Classified Advertisement in The Gyp Hill Premiere and get it out to the world for free!!!

REAL ESTATE / STORAGE:

FORSYTH MINI STORAGE: OFFICE - 103 South Main Call: 886-5065 Medicine Lodge, KS All sizes of rental spaces for boats, etc. 904 N. Medicine Blvd.

FOR RENT: 4 Bedroom, 2 Bath, 1,288 SF in Medicine Lodge. Appliances provided and city water, sewer and trash paid. New interior paint, new CH&A and off-street parking. Contact Dave: 785-452-5088 (cell or text) for more details or e-mail to drose@unitedcountry.com. 26-tfc

For rent: 2 bdrm apartment, free WiFi, water sewer and trash paid. 620.886.5076. 34-tfc

FOR RENT: New storage units available in Medicine Lodge. Call (800) 724-1271. 43-tfc

House for Sale: Well maintained, retirement or starter home with lots of amenities at 216 N. Market Street. 2 bed, 1.75 bath, family room w/wet bar, oversized garage w/3 outbuildings. Call 620-886-5108.

46-6tp
---
FOR SALE:
SUPPLIES: Host carpet cleaning Costs less - use light - easy to use deep clean - Host machine - no water, better for carpet, immediate use of carpet - costs less Forsyth Furniture Medicine Lodge, KS 620-886-5065
SAVE MONEY
on Carpet Remnants
SAVE MONEY
Cleaning Carpets
With Our Dry Host Machine
Fast and Easy
Forsyth Furniture
---
WANTED:
WANTED: Your classified ad!! Yard Sales, Homes or Real Estate, Vehicles, Lawnmowers, Thank Yous, Notices and your services. We'll place them on the Internet for FREE!!!. Call today - 886-5654 or 800-246-7525
---
VEHICLES:
---
HELP WANTED
:
CNA'S/CMA'S: If you are a compassionate individual who is comfortable caring for the elderly and enjoys working as a team, apply at Attica Long Term Care. Good attendance is a must. Shifts available for the weekend or during the week. Apply in person at 302 N. Botkin, Attica, KS. Call Teresa Woods or Stacey Fischer for questions at (620) 254-7253. E.O.E. 35-tfc
HELP WANTED: The Barber County Sheriff's Office is now hiring one fulltime road patrol deputy. EOE. Applicant must be at least 21 years of age, have a high school diploma or equivalent, a valid and current driver's license and no criminal record. Residency in Barber County within 30 days of employment. Call for application at (620) 886-5678 or pick up at Barber County Sheriff's Office, 124 E. Washington, Medicine Lodge, KS 67104.
Help Wanted - CNA's/CMA's - Anthony Community Care Center is accepting applications for a CNA or CMA. Applications available at the front desk, 212 N 5th St., Anthony, KS or call Mary Young at (620) 842-5187.
JOB OPENINGS
USD 254
Barber County North USD 254 is now accepting applications for the following positions at Medicine Lodge Jr. Sr. High School.
Assistant Junior High girls' volleyball coach
Assistant Junior High girls' basketball coach
Head High School girls' basketball coach
If interested, please contact Darryl Honas at Medicine Lodge Jr. Sr. High School at (620) 886-5667 or (620) 213-1575.
Help Wanted: Unified School District #254 is accepting applications for a fulltime custodian at the Medicine Lodge Grade School. Applications may be obtained at 100 E First, Medicine Lodge, Kansas or by calling (620-886-3370). 46-2tc
HELP WANTED: Barber County North USD 254 is accepting applications for an Elementary Teacher beginning in the 2016-17 school year. Position will either be a lower Elementary or K-6 Reading. Applicant must hold or be eligible for Kansas Teaching License in Elementary Education. Applications may be obtained on our website @ www,usd254.org, picked up at 100 E First St, Medicine Lodge KS 67104 or by calling Superintendent Mark Buck at (620) 886-3370. 47-4tc
Help Wanted: Redrock Protection is seeking an individual to fill a full time position. This person will be doing Customer Scheduling, Pest control service and Learning/Performing Key Management functions within the company. This position requires honesty, good communication, computer proficiency and self management skills. A clean driving record & ability to pass a minimum physical standard are required. Excellent work history & work ethic is a plus. If you have excelled in the retail or service industry and want to take the next step towards management, please forward your resume or contact information to: Redrock Protection, PO Box 113, Medicine Lodge, KS 67104. 47-tfc
---
YARD SALES:
---
NOTICES:
NOTICE: Get rid of those unwanted trees in your pasture. Sawed at ground level. Piled if wanted. 620-622-4689. 33-tfc
I Want To Buy Your Guitar! Buying older Gibson, Fender, Martin, Gretsch and others. Please call 615-525-6218. tfnc
HERITAGE CENTER COMMUNITY ROOM FOR RENT Prices start at $100 a day. For info call 620-886-5242 
If you wish to provide a confidential tip regarding criminal activity, please call (620) 886-5773
All tips will remain anonymous!
DON'T ASSUME! Stop by and check out our prices and new inventory. Washers starting at $399. RON'S TV & APPLIANCE in Harper 620-896-7580 Where Service sets us apart from the others!
NOTICE: Will repair both storm windows and regular windows and storm doors and regular doors. Call Arthur Sorg at (620) 213-1127
NOTICE: If you need fence fixed, repaired, or a completely new fence, we are the guys for you. Specializing in barb wire with hedge and steel posts. 20 years combined experience. Serving a large area of central and south west Kansas. Free estimates. Call 785-384-0036 or 785-569-7742 after 5 p.m. 44-4tmc
---
THANK YOU:  
---
KANSAS CLASSIFIED ADS:
Farm Equipment
Our Hunters will Pay Top $$$ To hunt your land. Call for a Free Base Camp Leasing info packet & Quote. 1-866-309-1507 www.BaseCampLeasing.com
Help Wanted/Truck Driver
Convoy Systems is hiring Class A drivers to run from Kansas City to the west coast. Home Weekly! Great Benefits! www.convoysystems.com Call Tina ext. 301 or Lori ext. 303 1-800-926-6869.
Misc
2000 Sq Ft doublewide under $80,000. Lenders offering $0 Down for Land Owners. Huge selection of true Modulars in all sizes. Wrap land, home, and land improvements in one package. 866-858-6862