Classifieds - January 23, 2017
---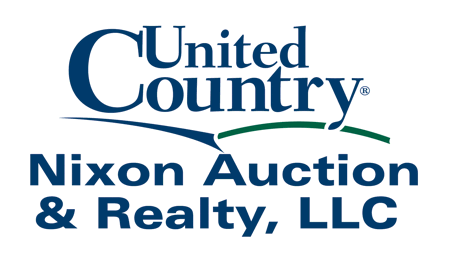 CLASSIFIED ADVERTISING
Place your Classified Advertisement in The Gyp Hill Premiere and get it out to the world for free!!!
REAL ESTATE / STORAGE:
FORSYTH MINI STORAGE: OFFICE - 103 South Main Call: 886-5065 Medicine Lodge, KS All sizes of rental spaces for boats, etc. 904 N. Medicine Blvd.
TAKING APPLICATIONS FOR RENT: 2 Duplex Units Ė Each has 4 Bedrooms, 2 Baths, 1,288 SF in Medicine Lodge. Appliances provided & new high efficiency heat & air. Maintained yard. Off street parking. No pets. $550 per month.
Contact Dave: 785-452-5088 (cell or text) for more details or e-mail to drose@unitedcountry.com.
For rent: 2 bdrm apartment, free WiFi, water sewer and trash paid. 620.886.5076. 34-tfc
FOR RENT: New storage units available in Medicine Lodge. Call (800) 724-1271. 43-tfc
---
HELP WANTED:
Help Wanted - RN or LPN - Anthony Community Care Center is accepting applications for an RN or LPN. Applications available at front desk 212 N 5th St., Anthony, KS or call Mary Young at (620) 842-5187.
CNAíS/CMAíS: If you are a compassionate individual who is comfortable caring for the elderly and enjoys working as a team, apply at Attica Long Term Care. Good attendance is a must. Shifts available for the weekend or during the week. Apply in person at 302 N. Botkin, Attica, KS. Call Teresa Woods or Stacey Fischer for questions at (620) 254-7253. E.O.E. 35-tfc
---
NOTICES:
HERITAGE CENTER COMMUNITY ROOM FOR RENT Prices start at $100 a day. For info call 620-886-5242 
NOTICE: Will repair both storm windows and regular windows and storm doors and regular doors. Call Arthur Sorg at (620) 213-1127
LOST: 6 Angus calves, 500-600 lbs. South of Sharon. Call Ron Landwehr at 620-294-5486. 19-tfnc
LOST: Set of duals off of trailer. Call Steve at 620-622-7118. REWARD. 31-1tnc
NOTICE: Barber County North/USD 254 is taking bids for a concession stand/bathroom facility at the High School Football Field in Medicine Lodge KS. If interested please contact Daryl Honas at (620) 886-5667. 32-2tc
MOBILE PANTRY:
The Mobile Pantry will be coming to Medicine Lodge United Methodist Church located at 108 E. 2nd Avenue, on Wednesday, January 25, 2017, from 12:30 to 1:15 p.m. It will take place in front of the church if weather permits; in the event of inclement weather, it will be moved to the fellowship hall. Anyone in need of food assistance may attend. This is a first come, first served basis. Guests will be required to sign in with their address and number in household. Limit one visit per household. For more information, contact Debi Kreutzman at (316) 265-FOOD or visit the Kansas Food Bankís website, www.kansasfoodbank.org.
---
GARAGE SALE
:
---
FOR SALE
:
---
THANK YOU:  
Thank you to Jeff Baier, Tom Hamm, and Tony Miller, and Mark Buck on the ambulance, for getting me to the hospital from the farm.
Thanks to a wonderful group of nurses, nurse aid, and all their group for taking care of me, then sending me on to Pratt where I had surgery on my leg (femur). After being there for four days, I came back to Medicine Lodge for swing bed care for two months. Once again I had a wonderful group of nurses and nurse aids to take care of me at our beautiful hospital.
I also want to thank our pastors, Dwaine and Sarah, and all my friends for coming to see me.
I canít forget my family for coming and for taking care of everything. All is really appreciated.
Sam Baier
---
KANSAS CLASSIFIED ADS:
For Sale
40í Grade A Steel Cargo Containers $1500.00 in KC. $2200.00 in Solomon Ks. 20sí 45sí 48s & 53sí also available Call 785 655 9430 or go online to Chuckhenry.com for pricing, availability & Freight estimates.
Help Wanted/Truck Driver
Convoy Systems is hiring Class A drivers to run from Kansas City to the west coast. Home Weekly! Great Benefits! www.convoysystems.com Call Tina ext. 301 or Lori ext. 303 1-800-926-6869.
Help Wanted
The City of Mount Hope has a full-time Public Works Department position available. Please call 316-661-2211 for job details and qualifications. Application deadline January 31.
Misc.
Lenders Offering Special Govít Programs for Mobile Homes and $0 Down for Land Owners. Promo homes with reduced down payments. Use Tax Refund for additional incentives. Singles from $39,900. Doubles from $59,900 866-858-6862
Misc.
SAWMILLS from only $4397.00- MAKE & SAVE MONEY with your own bandmill- Cut lumber any dimension. In stock ready to ship! FREE Info/DVD:
www.NorwoodSawmills.com 1-800-578-1363 Ext.300N