Classifieds - June 27, 2016
---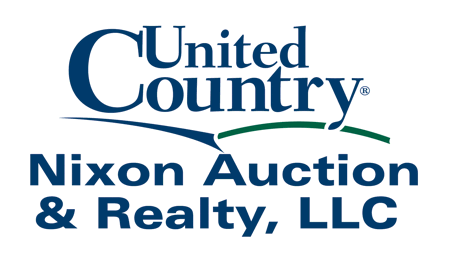 CLASSIFIED ADVERTISING
Place your Classified Advertisement in The Gyp Hill Premiere and get it out to the world for free!!!
REAL ESTATE / STORAGE:
FORSYTH MINI STORAGE: OFFICE - 103 South Main Call: 886-5065 Medicine Lodge, KS All sizes of rental spaces for boats, etc. 904 N. Medicine Blvd.
FOR RENT: 4 Bedroom, 2 Bath, 1,288 SF in Medicine Lodge. Appliances provided and city water, sewer and trash paid. New interior paint, new CH&A and off-street parking. Contact Dave: 785-452-5088 (cell or text) for more details or e-mail to drose@unitedcountry.com. 26-tfc
For rent: 2 bdrm apartment, free WiFi, water sewer and trash paid. 620.886.5076. 34-tfc
FOR RENT: New storage units available in Medicine Lodge. Call (800) 724-1271. 43-tfc
FOR SALE: 105 Kelly, 3 or 4 bedroom home, 3 bath. Downstairs could be a bedroom or family room. We use it for both. All appliances included, large fenced yard, attached garage. Great neighborhood. $110,000. Call Shawn for appointment to look at 620-213-2094. 50-tfc
FOR RENT: New storage units available in Medicine Lodge. Call (800) 724-1271. 43-tfc
---
FOR SALE:
SUPPLIES: Host carpet cleaning Costs less - use light - easy to use deep clean - Host machine - no water, better for carpet, immediate use of carpet - costs less Forsyth Furniture Medicine Lodge, KS 620-886-5065
SAVE MONEY
on Carpet Remnants
SAVE MONEY
Cleaning Carpets
With Our Dry Host Machine
Fast and Easy
Forsyth Furniture
---
WANTED:
WANTED: Your classified ad!! Yard Sales, Homes or Real Estate, Vehicles, Lawnmowers, Thank Yous, Notices and your services. We'll place them on the Internet for FREE!!!. Call today - 886-5654 or 800-246-7525
---
VEHICLES:
---
HELP WANTED
:
CNA'S/CMA'S: If you are a compassionate individual who is comfortable caring for the elderly and enjoys working as a team, apply at Attica Long Term Care. Good attendance is a must. Shifts available for the weekend or during the week. Apply in person at 302 N. Botkin, Attica, KS. Call Teresa Woods or Stacey Fischer for questions at (620) 254-7253. E.O.E. 35-tfc
HELP WANTED: The Barber County Sheriff's Office is now hiring one fulltime road patrol deputy. EOE. Applicant must be at least 21 years of age, have a high school diploma or equivalent, a valid and current driver's license and no criminal record. Residency in Barber County within 30 days of employment. Call for application at (620) 886-5678 or pick up at Barber County Sheriff's Office, 124 E. Washington, Medicine Lodge, KS 67104.
Help Wanted - CNA's/CMA's - Anthony Community Care Center is accepting applications for a CNA or CMA. Applications available at the front desk, 212 N 5th St., Anthony, KS or call Mary Young at (620) 842-5187.
HELP WANTED: Attica Long Term Care is now looking for a fulltime weekend night shift RN/LPN. How would you like to work only 36 hours weekly and get paid for 40 hours?! Come work for a facility with an excellent reputation for caring. Apply @ Attica Long Term Care, 302 N. Botkin, Attica, KS 67009 E.O.E. (620) 254-7253. 50-tfc
JOB OPENINGS
USD 254
Barber County North USD 254 is now accepting applications for the following positions at Medicine Lodge Jr. Sr. High School.
Assistant Junior High girls' volleyball coach
Assistant Junior High girls' basketball coach
Head Custodian at Medicine Lodge Jr. Sr. High School.
If interested, please contact Darryl Honas at Medicine Lodge Jr. Sr. High School at (620) 886-5667 or (620) 213-1575.
HELP WANTED: Barber County Public Works has two positions available. Both require being able to pass a pre-employment drug screen and live in or be willing to relocate to Barber County. First position is a truck driver/laborer position. Must be able to drive a truck and have the ability to do manual labor in various elements with some heavy lifting required. MUST have a class A CDL and clean driving record. This position will require some heavy lifting and manual labor. Second position is Noxious Weed/Landfill/Highway Dept. secretary. Duties include accounts payable, accounts receivable and payroll hours reporting as well as other clerical duties. MUST have computer experience with Word and Excel. This position involves some lifting of up to 50 lbs. Barber County offers a nice benefit package including insurance, vacation, sick leave and retirement. Applications must be picked up at and returned to Barber County Highway Dept., 1027 NE Isabel Rd., Medicine Lodge, KS by July 15, 2016. EOE. 3-2tc
---
YARD SALES:
---
NOTICES:
NOTICE: Get rid of those unwanted trees in your pasture. Sawed at ground level. Piled if wanted. 620-622-4689. 33-tfc
I Want To Buy Your Guitar! Buying older Gibson, Fender, Martin, Gretsch and others. Please call 615-525-6218. tfnc
HERITAGE CENTER COMMUNITY ROOM FOR RENT Prices start at $100 a day. For info call 620-886-5242 
If you wish to provide a confidential tip regarding criminal activity, please call (620) 886-5773
All tips will remain anonymous!
DON'T ASSUME! Stop by and check out our prices and new inventory. Washers starting at $399. RON'S TV & APPLIANCE in Harper 620-896-7580 Where Service sets us apart from the others!
NOTICE: Will repair both storm windows and regular windows and storm doors and regular doors. Call Arthur Sorg at (620) 213-1127
---
THANK YOU:  
Thank You
A hearty thank you to all who helped make our 60th wedding anniversary a happy, memorable, and blessed event!
Special thanks to our daughter Esther Ash who planned the entire event and with family help turned the CBF Fellowship Hall into a work of art! Some family came early from out of state to help prepare, and some long-time friends came from several states.
Thanks to Pastor Richert who helped us renew our vows, and to all who helped via newspaper and radio, Dr. & Mrs. White of Cedarville University sent a large floral basket, to those who attended, helped with sound and in the kitchen, sent cards, notes, emails, phone calls, let us know they had other commitments, donated to Freedom Gates Boys Ranch, and stayed for cleanup.
To all who had any part in our wonderful day, may the Lord bless you!
Tom & Beverly Foulkrod
Thank you to the Medicine Lodge Rural Fire Department for their quick response and putting out the fire at our hay barn last week. We really appreciate all of you and this community is very lucky to have you. Thank you for all your hard work.
Cliff and Gayla McKinney
---
KANSAS CLASSIFIED ADS:
Adoption
ADOPTION: LOVING 1st time Mom & Dad promise your baby a secure, happy home. Expenses pd. Jamie & Mike, 1-800-298-1964
Help Wanted
RN's up to $45/hr LPN's up to $37.50/hr CNA's up to $22.50/hr Free gas/weekly pay $2000 Bonus AACO Nursing Agency 1-800-656-4414 Ext 102
Award-winning Chapman, Kansas seeks City Administrator to manage full-range of municipal services. Qualifications, salary, and application instructions in Administrator Profile at www.chapmanks.com.
Convoy Systems is hiring Class A drivers to run from Kansas City to the west coast. Home Weekly! Great Benefits! www.convoysystems.com Call Tina ext. 301 or Lori ext. 303 1-800-926-6869.
Driver Trainees Needed! Become a driver for Stevens Transport! Earn $800 Per Week PAID CDL TRAINING! Stevens covers all costs! 1-888-749-2303 drive4stevens.com
Misc.
SAWMILLS from only $4397.00- MAKE & SAVE MONEY with your own bandmill- Cut lumber any dimension. In stock ready to ship! FREE Info/DVD: www.NorwoodSawmills.com 1-800-578-1363 Ext.300N
LENDERS OFFERING $0 DOWN FOR LAND OWNERS Roll your New Home and Land Improvements into One Package. Discount National Pricing on Breeze II Doublewide and our 60th Anniversary Singlewide. Trade-ins Welcome!! 866-858-6862