Classifieds - February 20, 2017
---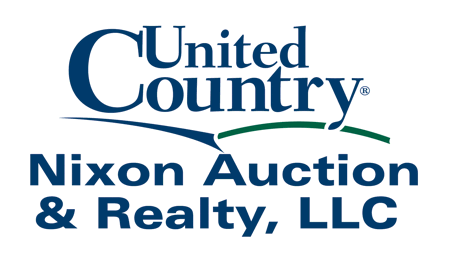 CLASSIFIED ADVERTISING
Place your Classified Advertisement in The Gyp Hill Premiere and get it out to the world for free!!!
REAL ESTATE / STORAGE:
FORSYTH MINI STORAGE: OFFICE - 103 South Main Call: 886-5065 Medicine Lodge, KS All sizes of rental spaces for boats, etc. 904 N. Medicine Blvd.
TAKING APPLICATIONS FOR RENT: 2 Duplex Units – Each has 4 Bedrooms, 2 Baths, 1,288 SF in Medicine Lodge. Appliances provided & new high efficiency heat & air. Maintained yard. Off street parking. No pets. $550 per month.
Contact Dave: 785-452-5088 (cell or text) for more details or e-mail to drose@unitedcountry.com.
For rent: 2 bdrm apartment, free WiFi, water sewer and trash paid. 620.886.5076. 34-tfc
FOR RENT: New storage units available in Medicine Lodge. Call (800) 724-1271. 43-tfc
---
HELP WANTED:
Help Wanted - RN or LPN - Anthony Community Care Center is accepting applications for an RN or LPN. Applications available at front desk 212 N 5th St., Anthony, KS or call Mary Young at (620) 842-5187.
CNA'S/CMA'S: If you are a compassionate individual who is comfortable caring for the elderly and enjoys working as a team, apply at Attica Long Term Care. Good attendance is a must. Shifts available for the weekend or during the week. Apply in person at 302 N. Botkin, Attica, KS. Call Teresa Woods or Stacey Fischer for questions at (620) 254-7253. E.O.E. 35-tfc
---
NOTICES:
HERITAGE CENTER COMMUNITY ROOM FOR RENT Prices start at $100 a day. For info call 620-886-5242 
NOTICE: Will repair both storm windows and regular windows and storm doors and regular doors. Call Arthur Sorg at (620) 213-1127
---
GARAGE SALE
:
---
FOR SALE
:
For Sale: Two cemetery lots in Highland Cemetery. Both lots are next to the other, located in the SW corner of the older section. Sale price is less than if purchased from the cemetery. Please call 620-886-5162 for price and explanation of location. 37-1tc
---
THANK YOU:  
Thank you: We want to say a "Special Thank You" to all who sent a card and good wishes for our 70th wedding anniversary. - Steve & Helen Eck
Thank you: We would like to express our most sincere thanks to everyone who has called, sent cards, texts and messages, stopped by the house, blessed us with food and donations to Betty's memorial, and especially for sharing your memories with us. There are not enough words to express how very grateful we are and how much this has helped us during this difficult time. 37-1tc
The family of Betty Ott
Robert Ott
Tracy & Tom Langford and family
Gwen & Mel Germann and family
Jennifer & Jack Dunn and family
Sheryl & Jeff Davenport and family
We would like to express our most sincere gratitude for all the support and love we have received during the difficult time surrounding the loss of our loved one. To those who sent plants and flowers, brought food and drinks, donated memorials in his honor, and visited us during our time of grief, we are eternally grateful. We want to send a special thank you to the Township for going out of their way to grade the roads to his house. We also want to thank the Barber County Sheriff's Office for their support. We continue to receive cards and hear memories and are appreciative of the amount of lives, young and old, he touched. Thank you to Larrison Funeral Home, First Christian Church, and the community of Medicine Lodge for honoring his life and his contributions to this area. From the bottom of our hearts, we thank you.
With sincerest appreciation,
The Family of Dillman Ash
---
KANSAS CLASSIFIED ADS:
40' Grade A Steel Cargo Containers $1500.00 in KC. $2200.00 in Solomon Ks. 20s' 45s' 48s & 53s' also available Call 785 655 9430 or go online to Chuckhenry.com for pricing, availability & Freight estimates.
Great Plains Trucking of Salina, KS is looking for experienced OTR Tractor Trailer Flatbed Drivers or recent Driving School graduates. Our Drivers travel 48 U.S. states as well as the lower Canadian provinces. We offer excellent compensation, benefits, home time and equipment. Please contact Brett or Judy at 785-823-2261 or brettw@gptrucking.com, judym@gptrucking.com
DIGITAL HEARING AIDS - Now offering a 45-Day Risk Free Offer! FREE BATTERIES for Life! Call to start your free trial! 877-687-4650
DONATE YOUR CAR TO CHARITY. Receive maximum value of write off for your taxes. Running or not! All conditions accepted. Free pickup. Call for details. 844-268-9386
Lenders Offering Special Gov't Programs for Mobile Homes and $0 Down for Land Owners. Promo homes with reduced down payments. Use Tax Refund for additional incentives. Singles from $39,900. Doubles from $59,900 866-858-6862
LIVING WITH KNEE OR BACK PAIN? Medicare recipients may qualify to receive a pain relieving brace at little or no cost. Call now! 855-796-7301
Lung Cancer? And 60+ Years Old? If So, You And Your Family May Be Entitled To A Significant Cash Award. Call 866-327-2721 To Learn More. No Risk. No Money Out Of Pocket.
RV/Outdoor Show – Overland Park Kansas Convention Center. Friday 2/24 1-7pm, Saturday 2/25 10am-7pm, Sunday 2/26 11am-4pm. $750,000 Class A Pushers to Tiny Teardrops! www.OPRVshow.com 1-800-756-4788.
OXYGEN - Anytime. Anywhere. No tanks to refill. No deliveries. The All-New Inogen One G4 is only 2.8 pounds! FAA approved! FREE info kit: 844-359-3973
SAVE YOUR HOME! Are you behind paying your MORTGAGE? Denied a Loan Modification? Is the bank threatening foreclosure? CALL Homeowner's Relief Line now for Help! 855-401-4513
SAWMILLS from only $4397.00- MAKE & SAVE MONEY with your own bandmill- Cut lumber any dimension. In stock ready to ship! FREE Info/DVD: www.NorwoodSawmills.com 1-800-578-1363 Ext.300N
VIAGRA and CIALIS USERS! There's a cheaper alternative than high drugstore prices! 50 Pills SPECIAL $99.00 FREE Shipping! 100% guaranteed. CALL NOW! 855-850-3904