Classifieds - January 26, 2015
---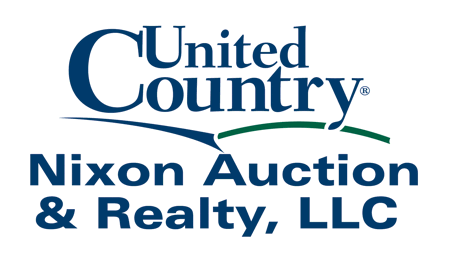 CLASSIFIED ADVERTISING
Place your Classified Advertisement in The Gyp Hill Premiere and get it out to the world for free!!!
REAL ESTATE / STORAGE:
FORSYTH MINI STORAGE: OFFICE - 103 South Main Call: 886-5065 Medicine Lodge, KS All sizes of rental spaces for boats, etc. 904 N. Medicine Blvd.
FOR SALE: Commercial lot for sale with completed office. 601 NW River Rd, Medicine Lodge, KS. $130,000. Please call 620-594-2481 for more info.
ATTN: LAND OWNERS
$500 and a Deed is what you need to purchase New 3 or 4 bdrm Home.
FREE Furniture Pkg to
first 5 buyers!
316-425-7940
FOR RENT: 3 bedroom, 1 bath, CH/A. Available after May 20th. $500/month. First monthís rent, deposit, references required. Call 887-1035. 48-tfn
---
FOR SALE:
SUPPLIES: Host carpet cleaning Costs less - use light - easy to use deep clean - Host machine - no water, better for carpet, immediate use of carpet - costs less Forsyth Furniture Medicine Lodge, KS 620-886-5065
SAVE MONEY
on Carpet Remnants
SAVE MONEY
Cleaning Carpets
With Our Dry Host Machine
Fast and Easy
Forsyth Furniture

FOR SALE: Hedge corner posts. 9 ft. long. 886-1138 or 620-294-5292.
---
WANTED:
WANTED: Your classified ad!! Yard Sales, Homes or Real Estate, Vehicles, Lawnmowers, Thank Yous, Notices and your services. We'll place them on the Internet for FREE!!!. Call today - 886-5654 or 800-246-7525
---
VEHICLES:
---
HELP WANTED:

HELP WANTED: Whites Spirits and Wines taking applications for clerk position. Must like and respect our customers as much as we do, able to work flexible hours: including some nights and weekends. Some lifting involved. Get application at store.
HELP WANTED: Rogers Premier Ent. needing CDL drivers. Not over the road. Pay every week, weekends off. Home every night. Call Bobby Bennett 1-325-725-1986. 31-4tp
HELP WANTED: Barber County Highway Dept. is seeking applicants for a job opening of Utility Person. Successful applicant will assist in the construction and maintenance of roads and bridges in Barber County. Must have a valid Kansas driverís license, have or be able to obtain within 6 months, a CDL. Applicants must live in or be willing to relocate to Barber County. Barber County benefits include insurances, vacation and sick leave, pension and retirement plans. Applications may be picked up at Barber County Public Works, 1027 NE Isabel Rd., Medicine Lodge, KS and must be returned by 3:00 p.m., Friday, January 30, 2015. Barber County reserves the right to reject any or all applications. EOE. 32-2tc

HELP WANTED: Unified School District #254 is accepting applications for bus driver. Beginning salary is $12.21 and all required training expenses are covered by the district. Applications can be obtained at 100 E. First, Medicine Lodge, Kansas or by calling (620) 886-3370. For further information, contact Shelley Robinson, transportation aide at (620) 886-3087. 32-4tc
CONSUMER ACCOUNTS CLERK
Southern Pioneer Electric Company is seeking a professional individual for a full-time Consumer Accounts Clerk position. Responsibilities include filing, processing mail, receiving visitors, operating telephone, and other office machines. Successful applicant will assist with processing service applications, recording payments and responding to billing inquiries. Interested candidates must have excellent interpersonal communication skills, proficient in the use of Microsoft Word/Excel, a high degree of accuracy and attention to detail, enjoy public contact and ability to work with a variety of consumers under differing circumstances. Southern Pioneer Electric offers a competitive compensation and benefit package.
Finalist will be required to successfully pass a post-offer physical examination and alcohol-drug test, and possess a valid Kansas driverís license. At time of employment, must reside in the Southern Pioneer Electric service territory.
Applications and resumes may be mailed to Southern Pioneer Electric, ATT: Melissa Morales Human Resources, PO Box 430, Ulysses, KS 67880 or emailed to mmorales@pioneerelectric.coop. Deadline for submission of resumes and/or applications is February 2, 2015. For a copy of the application please visit www.southernpioneer.net.

---
YARD SALES:
---
NOTICES:
NOTICE: Get rid of those unwanted trees in your pasture. Sawed at ground level. Piled if wanted. 620-622-4689. 33-tfc
I Want To Buy Your Guitar! Buying older Gibson, Fender, Martin, Gretsch and others. Please call 615-525-6218. tfnc
HERITAGE CENTER COMMUNITY ROOM FOR RENT Prices start at $100 a day. For info call 620-886-5242 
If you wish to provide a confidential tip regarding criminal activity, please call (620) 886-5773
All tips will remain anonymous!
DON'T ASSUME! Stop by and check out our prices and new inventory. Washers starting at $399. RON'S TV & APPLIANCE in Harper 620-896-7580 Where Service sets us apart from the others!
The Board of Directors for the Barber County Fair Association (BCFA) is seeking sealed bids for mowing the Barber County fairgrounds located in Hardtner. All mowing and weed control for the entire grounds should be included in the bid. Mowing and weed control will be done year round, including just prior to the start of the Barber County Spring Show, the Barber County Free Fair and Rodeo, and for other special events when necessary. ALL BIDS MUST BE SEALED AND POSTMARKED BY FEBRUARY 1, 2015. ALL BIDS MUST BE MAILED TO BCFA, PO BOX 164, MEDICINE LODGE, KS 67104. All bids received will be opened at the regular board meeting on Thursday, February 12, 7 pm, Barber County Courtroom/Juror's Room, Medicine Lodge, KS 67104. All bids will be notified of acceptance/rejection. The accepted bid will begin mowing and weed control duties immediately
NOTICE: Barber County North USD 254 is soliciting bids for the drainage project at the Medicine Lodge Grade School. If you are interested in bid specifications and bidding this project, contact Mark Buck at 620-886-3370. 32-2tc
---
THANK YOU:  

Words seem inadequate to express how thankful we are for each one of you. Your care and provision for our family during the recent loss of our home has been wonderful. Your generosity has met so many of our needs . We are blessed to live in a community that takes caring for each other so seriously. May God bless each one of you as you truly have been the hands and feet of Jesus to our family. 33-1tp
Charles and Beverly Sawyer and family
---
KANSAS CLASSIFIED ADS:
Adoption
A childless, married couple seeks to adopt. Will be hands-on mom/devoted dad. Love, laughter, learning. Financial Security. Expenses paid. Jeanne and Damian 1-855-563-8901

Adoption
ADOPTION: Devoted couple promise 1st baby a life filled with love, laughter, security & joy. Expenses pd. Penny & Kevin, 1-888-772-0068

Adoption
Loving, well-educated, financially secure couple looking to adopt an infant and give a lifetime of love. Expenses paid. Call or text Jennifer and Rob (732) 639-2427

Business Opportunity
CONTRACT SALESPERSON Selling aerial photography of farms on commission basis. $4,225.00 first month guarantee. $1,500-$3,000 weekly proven earnings. Travel required. More info msphotosd.com or 877/882-3566

Help Wanted/Truck Driver
Butler Transport Your Partner In Excellence. CDL Class A Drivers Needed. Sign on Bonus. All miles paid. 1-800-528-7825 or www.butlertransport.com

Help Wanted/Truck Driver
EXPERIENCED DRIVER OR RECENT GRAD? With Swift, you can grow to be an award-winning Class A CDL driver. We help you achieve Diamond Driver status with the best support there is. As a Diamond Driver, you earn additional pay on top of all the competitive incentives we offer. The very best, choose Swift. . Great Miles = Great Pay . Late-Model Equipment Available . Regional Opportunities . Great Career Path . Paid Vacation . Excellent Benefits Please Call: (602) 714-9455

Misc.
LENDERS OFFERING SPECIAL GOVT PROGRAMS For Manufactured Homes. $0 Down for Land Owners. FHA for first time Buyers. VA - $0 Down for Veterans. Section 184 for Federal Tribe members. Lenders accepting less than perfect credit. 866-858-6862

Help Wanted/Truck Driver
Class A CDL Truck Drivers Hogan is Hiring! Dedicated & OTR Runs Daily, Weekly, Bi-Weekly Hometime options Great Pay & Sign-On Bonuses Call today! 866-705-6524