Classifieds - February 24, 2020
---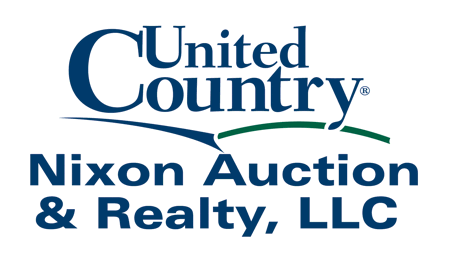 CLASSIFIED ADVERTISING
Place your Classified Advertisement in The Gyp Hill Premiere and get it out to the world for free!!!
REAL ESTATE / STORAGE:
FORSYTH MINI STORAGE: OFFICE - 103 South Main Call: 886-5065 Medicine Lodge, KS All sizes of rental spaces for boats, etc. 904 N. Medicine Blvd.
---
HELP WANTED:
HELP WANTED
Barber County North USD 254 is now accepting applications for the following positions at Medicine Lodge Jr. Sr. High School.
Medicine Lodge High School Assistant Softball
Medicine Lodge Jr. Sr. High School Accompanist – Part time.
If interested, please contact Superintendent Mark Buck at (620) 886-3370 or Principal Darryl Honas at Medicine Lodge Jr. Sr. High School at (620) 886-5667.
HELP WANTED
Assistant Jr. High Boys' Basketball Coach apply online or contact Superintendent Miller at mylom@southbarber.com, Principal Shaffer at brents@southbarber.com, and Athletic Director Roberts at stever@southbarber.com
Online application - https://www.southbarber.com/central-office/employment-opportunities
Weight Room Supervisor Position - apply online or contact Superintendent Miller at mylom@southbarber.com, Principal Shaffer at brents@southbarber.com, and Athletic Director Roberts at stever@southbarber.com
Online application - https://www.southbarber.com/central-office/employment-opportunities
Bus Driver needed - CDL required - Contact Superintendent Miller at mylom@southbarber.com- apply online here at https://www.southbarber.com/central-office/employment-opportunities. 24-tfc
HELP WANTED
City of Medicine Lodge is seeking an energetic, innovative individual for the Public Works Department. This is a fulltime position and requires maintenance of City properties including but not limited to Streets, Parks, Water and Sewer Departments, rotating weekend duty is required, heavy duty equipment operator is preferred but not required. Applicant will be required to submit to a pre-employment physical and drug screen. Applicant must be 18 years of age, valid driver's license, high school diploma or GED are required. Excellent benefit package. Applications are available at City Hall 114 W. First Ave. Medicine Lodge, KS 67104. Position open until filled. For more information please contact City Clerk Kandi Williams 620-886-3908. EOE

HELP WANTED:
Division Manager: Responsible for the management of all programs and services provided within assigned division of Arrowhead West. Qualifications include BA from an accredited college and at least five years of related experience, three in a mid-management (supervisory) or higher level position. Degree requirement may be waived with 10 or more year's management/supervisory experience, with 5 or more of those years being in the human services. $43,108-$60,710.

Position is located in Pratt, Kansas. Apply online at www.arrowheadwest.org.

HELP WANTED:
Medicine Lodge Memorial Hospital seeks a Medical Technologist at its
Medicine Lodge, KS loc. Duties incl. but are not limited to: Draw blood
from patients by venipuncture, capillary, or arterial method(s); Process
all requisitions for lab work; Handling of specimen, reporting results, &
maintaining records; Perform all tests in lab; Perform maintenance on lab
equip; Order lab supplies as needed; Perform quality control & proficiency
testing in all areas of lab; Perform troubleshooting & calibrations on lab
instrumentations; Consult practitioners on lab results; Identify problems
that adversely affect test performance & document corrective actions
taken. Bach's Deg in Medical Technology or other reltd field (or foreign
deg equiv) & a MLT, MLS, or MT Certificate req'd. Education or exp
background must incl: proficient & safe operation of photometer,
spectrograph, & microscope; knowledge of chemistry, blood bank, &
microbiology modules. To apply, ref job title & send resume & cover letter
to Medicine Lodge Memorial Hospital and Physicians Clinic, Attn: Johnnie
Davis, 710 N Walnut, Medicine Lodge, KS 67104. Principals only. EOE.

---
NOTICES:
WANTED
SEWING MACHINE REPAIR & CLEANING SERVICE Now Available at Clark's Fabric Shop, Kiowa. Scissor Sharpening now offered. 620-825-4985. 49-tfc
HERITAGE CENTER RENTAL Call for prices: 620-886-5242
Taking Bids
Kiowa Township is looking for a Cemetery Grounds/Maintenance Worker
Job involves mowing, weed eating and tree trimming, gopher control
MUST OWN YOUR OWN EQUIPMENT

Send Applications to: Kiowa Township
c/o Garrett Lohman
19029 SW Crownpoint
Hardtner, KS 67057

---
GARAGE SALE:
---
FOR SALE
:
FOR SALE: FARM FRESH EGGS. $2.50/dozen at T.O. Hass Tire, Hwy 281. 620-886-5691 or 620-213-2698. 16-tfnc
---
GREETINGS:
---
KANSAS CLASSIFIEDS:
Adoption
Couple seeking to adopt a baby to join our family. Expenses Paid. Call/text Morgan and Brian (929) 336-1555 or visit morganbrianadopting.com

Farm Equipment
GOT LAND? Our Hunters will Pay Top $$$ To hunt your land. Call for a FREE info packet & Quote. 1-866-309-1507 www.BaseCampLeasing.com

For Sale
Steel Cargo/Storage Containers available In Kansas City & Solomon Ks. 20s' 40s' 45s' 48s' & 53s' Call 785 655 9430 or go online to chuckhenry.com for pricing, availability & Freight. Bridge Decks. 40'x8' 48'x8'6" 90' x 8'6" 785 655 9430 chuckhenry.com

Help Wanted/Truck Driver
Convoy Systems is hiring Class A drivers to run from Kansas City to the west coast. Home Weekly! Great Benefits! www.convoysystems.com Call Tina ext. 301 or Lori ext. 303 1-800-926-6869.

Misc.
ARE YOU BEHIND $10k OR MORE ON YOUR TAXES? Stop wage & bank levies, liens & audits, unfiled tax returns, payroll issues, & resolve tax debt FAST. Call 855-462-2769

Misc.
A PLACE FOR MOM has helped over a million families find senior living. Our trusted, local advisors help find solutions to your unique needs at no cost to you. Call 1-785-329-0755 or 1-620-387-8785.

Misc.
DONATE YOUR CAR TO CHARITY. Receive maximum value of write off for your taxes. Running or not! All conditions accepted. Free pickup. Call for details. 844-268-9386

Misc.
Lowest Prices on Health Insurance. We have the best rates from top companies! Call Now! 855-656-6792.

Misc.
ATTENTION MEDICARE RECIPIENTS! Save you money on your Medicare supplement plan. FREE QUOTES from top providers. Excellent coverage. Call for a no obligation quote to see how much you can save! 855-587-1299

Misc.
VIAGRA and CIALIS USERS! There's a cheaper alternative than high drugstore prices! 50 Pills SPECIAL $99.00 FREE Shipping! 100% guaranteed. CALL NOW! 855-850-3904

Misc.
BEST SATELLITE TV with 2 Year Price Guarantee! $59.99/mo with 190 channels and 3 months free premium movie channels! Free next day installation! Call 316-223-4415

Misc.
Get A-Rated Dental Insurance starting at around $1 PER DAY! Save 25% on Enrollment Now! No Waiting Periods. 200k+ Providers Nationwide. Everyone is Accepted! Call 785-329-9747 (M-F 9-5 ET)

Misc.
Orlando + Daytona Beach Florida Vacation! Enjoy 7 Days and 6 Nights with Hertz, Enterprise or Alamo Car Rental Included - Only $298.00. 12 months to use 866-934-5186. (Mon-Sat 9-9 EST)

Misc.
BATHROOM RENOVATIONS. EASY, ONE DAY updates! We specialize in safe bathing. Grab bars, no slip flooring & seated showers. Call for a free in-home consultation: 855-382-1221

Misc.
Medical Billing & Coding Training. New Students Only. Call & Press 1. 100% online courses. Financial Aid Available for those who qualify. Call 888-918-9985

Misc.
Recently diagnosed with LUNG CANCER and 60+ years old? Call now! You and your family may be entitled to a SIGNIFICANT CASH AWARD. Call 866-327-2721 today. Free Consultation. No Risk.

Misc.
NEW AUTHORS WANTED! Page Publishing will help you self-publish your own book. FREE author submission kit! Limited offer! Why wait? Call now: 855-939-2090

Sporting Good
GUN SHOW FEB. 29-MARCH 1 SAT. 9-5 & SUN. 9-3
TOPEKA STORMONT VAIL EVENTS CENTER
(19TH & TOPEKA BLVD) INFO: (563) 927-8176 www.rkshows.com


















Premiere Inside
School
Sports
Record
Local
Deaths
Opinion
KWIBS
Classifieds
Business Dir.
Subscribe
Ad Information
Staff
Contact Us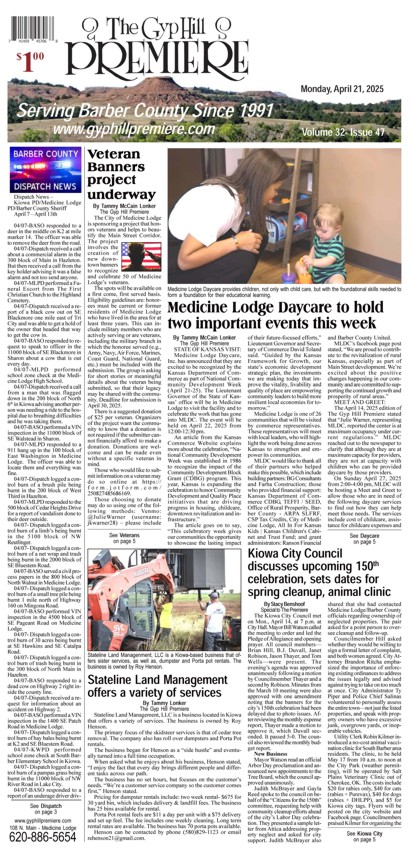 Warp Your Favorite Local Person. A Different Victim Each Week!!