Classifieds - February 8, 2016
---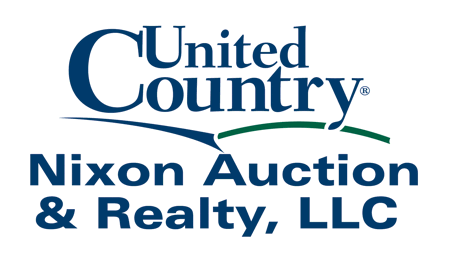 CLASSIFIED ADVERTISING
Place your Classified Advertisement in The Gyp Hill Premiere and get it out to the world for free!!!
REAL ESTATE / STORAGE:
FORSYTH MINI STORAGE: OFFICE - 103 South Main Call: 886-5065 Medicine Lodge, KS All sizes of rental spaces for boats, etc. 904 N. Medicine Blvd.
FOR RENT: 2 bedroom, 2 bath, CH/CA, new paint and carpet. Available on January 1, 2016. $500 per month plus deposit. Call (620) 887-1035. 24-tfc
For rent: 2 bdrm apartment, free WiFi, water sewer and trash paid. 620.886.5076. 34-tfc
HOUSE FOR SALE: 3 bedrooms, 1 bath upstairs, 2 bedroom, 1 bath downstairs, finished basement. 105 E. Fremont, Medicine Lodge. Call (620) 617-1566. 34-4tc
FOR SALE OR RENT: 407 Hibbard Street, 3 bedroom, 2 bath, CH/CA, carpet and fenced in backyard. 620-886-0343. 34-4tc
---
FOR SALE:
SUPPLIES: Host carpet cleaning Costs less - use light - easy to use deep clean - Host machine - no water, better for carpet, immediate use of carpet - costs less Forsyth Furniture Medicine Lodge, KS 620-886-5065
SAVE MONEY
on Carpet Remnants
SAVE MONEY
Cleaning Carpets
With Our Dry Host Machine
Fast and Easy
Forsyth Furniture
FOR SALE: 2 bedroom, 1 bath home on four city lots. CH/CA, 30 x 24 detached garage and storm shelter. 403 N. Broadway, Sharon, Kansas. $65,000.00 Call Herbie Landwehr 316-796-2355. 35-4tc
---
WANTED:
WANTED: Your classified ad!! Yard Sales, Homes or Real Estate, Vehicles, Lawnmowers, Thank Yous, Notices and your services. We'll place them on the Internet for FREE!!!. Call today - 886-5654 or 800-246-7525
---
VEHICLES:
---
HELP WANTED
:
Help Wanted:
Position available for our Medicine Lodge Location
This position requires strong organization skills, working knowledge of most computer software and interacting with customers. Benefit package with Health Insurance. Applications may be picked up at 116 North Main Medicine Lodge, KS or email to jobs@dirkscopy.com
CNA'S/CMA'S: If you are a compassionate individual who is comfortable caring for the elderly and enjoys working as a team, apply @ Attica Long Term Care. Good attendance is a must. Shifts available for the weekend or during the week. Apply in person at 302 N. Botkin, Attica, KS. Call Teresa Woods or Stacey Fischer for questions @ (620) 254-7253. E.O.E. 35-tfc
Help Wanted - RN or LPN - Anthony Community Care Center is accepting applications for an RN or LPN. Applications available at front desk 212 N 5th St., Anthony, KS or call Mary Young at 620-842-5187.
---
YARD SALES:
---
NOTICES:
NOTICE: Get rid of those unwanted trees in your pasture. Sawed at ground level. Piled if wanted. 620-622-4689. 33-tfc
I Want To Buy Your Guitar! Buying older Gibson, Fender, Martin, Gretsch and others. Please call 615-525-6218. tfnc
HERITAGE CENTER COMMUNITY ROOM FOR RENT Prices start at $100 a day. For info call 620-886-5242 
If you wish to provide a confidential tip regarding criminal activity, please call (620) 886-5773
All tips will remain anonymous!
DON'T ASSUME! Stop by and check out our prices and new inventory. Washers starting at $399. RON'S TV & APPLIANCE in Harper 620-896-7580 Where Service sets us apart from the others!
---
THANK YOU:  
The family of Bob McDaniel would like to thank our community for the cards, flowers, calls and acts of kindness shown to us during our difficult time.
Delores McDaniel, Delbert McDaniel & family, Cindy Arnoldy & family.
The Family of Albert Blahut would like to express thanks for all the beautiful flowers, memorials and kindness shown in the loss of our loved one, Husband, Father, Grandfather, and Great Grandfather. A special thanks to the Catholic Care Center for the loving care provided during his last years; Harry Hynes Hospice in his last days; Saint Boniface Catholic Church for the wonderful services and support and meals provided. 91 years of life on this earth, but an eternity in Heaven.
Words cannot express the Thanks for the wonderful retirement reception held for me on January 30 by the Lincoln Library Board and Staff. Thank you for the flowers, cards, and hugs. Friends and family are wonderful. I appreciate the words of encouragement as I enter a new phase in my life. The Library has been a wonderful place to be for 39 years, whew! And you helped to make it so. I have been blessed. I love each one of you.
Rosalee Armstrong
The Barber County Conservation District would like to offer a BIG Thank You to the following M.L. businesses for contributing door prizes which helped make our annual meeting enjoyable: Raykies Grill & Dairy, D & K Floral & Designs, T.O. Haas Tire, SubWay, Barber County Farm Bureau, Simple Simon's/Taco Tico, White's Foodliner, Home Lumber & Supply, Ricke's Service-Hardware & Lumber, Farmers Cooperative Company, Mike's Service & Alignment Center,Buster's Saloon, Farmers Co-Op Equity Co, Burger Shack, and Orscheln Farm & Home.
Support your community – support your local businesses. Shop at home first!
Thanks also to the Peoples Bank of Medicine Lodge, Kiowa, & Sharon, First State Bank of Kiowa, and Citizens Bank of Kansas, N.A., Medicine Lodge, for sponsoring the meal. Special thanks to the Gyp Hill Premiere for the Conservation Edition.
The Barber County Conservation District Supervisors
Thank you everyone for the lovely cards for my birthday. It was fun to get the cards and it was also a surprise. I appreciated each and every one.
Thanks again,
Joye Troyer
The families of Terry and Debbie Rhea, Jean and Nicola Rhea, Teresa and Don Poindexter would like to sincerely thank the community of Medicine Lodge for their care of and memorial services for their father, Darrel D. Rhea.
Many thanks to the United Methodist Church where Darrel had been a member since 1955 and to the UMC Women for serving a delicious lunch after services.
Special thanks to the staff of Medicine Lodge Memorial Hospital where Darrel had lived for the past four years and where he passed on January 9th. Your consistent and exceptional care will always be appreciated!
The family would also like to extend a warm thank you to all the family and friends, both near and far, who traveled often to spend time with Dad. And to the community who prepared delicious meals to the family throughout the month of January.
And a special thanks to John and Andrea Fisher and the Gyp Hills Guest Ranch of Medicine Lodge for the great family lodging and meals they made available to the entire family! Spending time together at the Guest Ranch will be an enduring memory!
---
KANSAS CLASSIFIED ADS:
Adoption
WARM, FUN, PROFESSIONAL Couple with hearts full of love eager to provide your baby with love and happiness forever. Expenses paid. Christina and Michael (877)298-1945
Farm Equipment
Our Hunters will Pay Top $$$ To hunt your land. Call for a Free Base Camp Leasing info packet & Quote. 1-866-309-1507 www.BaseCampLeasing.com
For Sale
20' 40' 45' 48' 53' Storage containers centralcontainer.net or 785 655 9430
For Sale
FINAL DAYS! Keys to Their Heart Sale now thru February 13! Over 130 pianos on sale as low as $49/month. Mid-America Piano, Manhattan, 800-950-3774. Preview our sale at piano4u.com.
Help Wanted
Anthony, Kansas, seeks FT Development Services/Assistant Human Resources Director. Salary: $35,000-$45,000/yr., DOQ. Non-FLSA Exempt. Excellent benefits. More information: www.anthonykansas.org/jobs or620-842-5434. Open until filled. EOE.
Help Wanted
Can You Dig It? Heavy Equipment Operator Career! We Offer Training and Certifications Running Bulldozers, Backhoes and Excavators. Lifetime Job Placement. VA Benefits Eligible! 1-866-362-6497
Convoy Systems is hiring Class A drivers to run from Kansas City to the west coast. Home Weekly! Great Benefits! www.convoysystems.com Call Tina ext. 301 or Lori ext. 303 1-800-926-6869.