Classifieds - October 16, 2017
---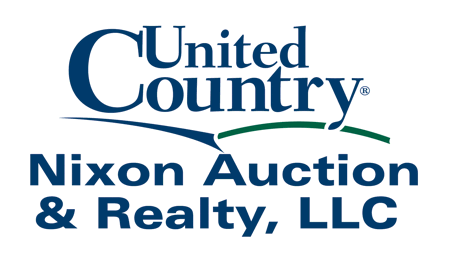 CLASSIFIED ADVERTISING
Place your Classified Advertisement in The Gyp Hill Premiere and get it out to the world for free!!!
REAL ESTATE / STORAGE:
FORSYTH MINI STORAGE: OFFICE - 103 South Main Call: 886-5065 Medicine Lodge, KS All sizes of rental spaces for boats, etc. 904 N. Medicine Blvd.
FOR RENT: New storage units available in Medicine Lodge. Call (800) 724-1271. 43-tfc
FOR SALE
Barber County Gyp Hills Grass for Sale. 480 acres 4 1/2 miles West of the Lake City Road on 160 Hwy. New fence and excellent water. Outstanding view of the Gyp Hills in every direction. Sites to build a cabin or home. Sellers mineral interest convey with the property. Motivated sellers and priced for quick sale. For additional information or to view this property contact Ralph Lilja with Gerber Auction & Real Estate. 620-243-3244 or email at rliljare@gmail.com. 19-3tc
---
HELP WANTED:
Help Wanted - RN or LPN - Anthony Community Care Center is accepting applications for an RN or LPN. Applications available at front desk 212 N 5th St., Anthony, KS or call Mary Young at (620) 842-5187.
CNA'S/CMA'S: If you are a compassionate individual who is comfortable caring for the elderly and enjoys working as a team, apply at Attica Long Term Care. Good attendance is a must. Shifts available for the weekend or during the week. Apply in person at 302 N. Botkin, Attica, KS. Call Teresa Woods or Stacey Fischer for questions at (620) 254-7253. E.O.E. 35-tfc
JOB OPENINGS USD 254 2017-2018 School Year
Barber County North USD 254 is now accepting applications for the following position at Medicine Lodge Jr. Sr. High School.
Junior High/High School At-Risk Para
If interested, please contact Superintendent Mark Buck at (620) 886-3370 or Principal Darryl Honas at Medicine Lodge Jr. Sr. High School at (620) 886-5667. 3-tfc
Help Wanted: Fire Extinguisher & Pest Control Technician...Will train...Must be able to pass physical, have clean driving record, able to converse with the public. 20 hours -and up to 40 hours week seasonally during summer. Must be able to pass fire extinguisher certification exam within 90 days of start date.
Send resume in confidence to
P.O. Box 113, Medicine Lodge, KS
---
NOTICES:
HERITAGE CENTER COMMUNITY ROOM FOR RENT Prices start at $100 a day. For info call 620-886-5242 
WANTED
The Heritage Center Bingo Committee is looking for a civic group or individuals to provide bingo concessions on the second Thursday of each month, beginning in October 2017. For more info contact Bev at 620-886-3989. 8-9tc
TAXIDERMY
Kansas Best
30 Years Experience
Call Big Jay's
316-833-1448
620-967-4418
15-15tc
---
GARAGE SALE
:
---
FOR SALE
:
FOR SALE: FARM FRESH EGGS. $2.50/dozen at T.O. Hass Tire, Hwy 281. 620-886-5691 or 620-213-2698. 16-tfnc
For Sale: 2001 Chevrolet Venture Mini Van with 124,000 miles. $2000 OBO 620-213-0850. 19-2tmc
---
THANK YOU:  
---
KANSAS CLASSIFIED ADS:
For Sale
40' Grade A Steel Cargo Containers $1650.00 in KC. $1950.00 in Solomon Ks. 20s' 45s' 48s & 53s' also available Call 785 655 9430 or go online to Chuckhenry.com for pricing, availability & Freight estimates.
Help Wanted
City of Anthony, Kansas, seeks FT City Clerk. Salary: $33,280 - $41,496/yr., DOQ. Non-FLSA Exempt. Excellent benefits. More information: www.anthonykansas.org/jobs or 620-842-5434. Open until filled. EOE.
Misc.
DONATE YOUR CAR TO CHARITY. Receive maximum value of write off for your taxes. Running or not! All conditions accepted. Free pickup. Call for details. 844-268-9386
Misc.
Diagnosed with Mesothelioma or Asbestos Lung Cancer? If so, you and your family may be entitled to a substantial financial award. We can help you get cash quick! Call 24/7: 855-510-4274
Misc.
OXYGEN - Anytime. Anywhere. No tanks to refill. No deliveries. The All-New Inogen One G4 is only 2.8 pounds! FAA approved! FREE info kit: 844-359-3973
Misc.
Updating your bathroom does not have to be expensive or take weeks to complete. BathWraps makes it easy. Call 855-324-2317 today for a free in home consultation.
Misc.
SAVE ON YOUR MEDICARE SUPPLEMENT! FREE QUOTES from top providers. Excellent coverage. Call for a no obligation quote to see how much you can save! 855-587-1299
Misc.
VIAGRA and CIALIS USERS! There's a cheaper alternative than high drugstore prices! 50 Pills SPECIAL $99.00 FREE Shipping! 100% guaranteed. CALL NOW! 855-850-3904