Classifieds - August 13, 2018
---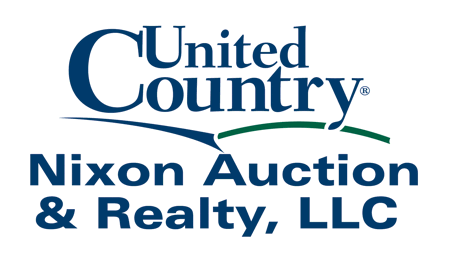 CLASSIFIED ADVERTISING
Place your Classified Advertisement in The Gyp Hill Premiere and get it out to the world for free!!!
REAL ESTATE / STORAGE:
FORSYTH MINI STORAGE: OFFICE - 103 South Main Call: 886-5065 Medicine Lodge, KS All sizes of rental spaces for boats, etc. 904 N. Medicine Blvd.
VRBO- Perfect for hunters, sojourners who want to stay a while, business travelers. This tastefully decorated property is a two bedroom with one bath ground floor apartment. It has completely equipped bedrooms, bath, living, dining, and kitchen with everything you need but food. Free Wi-Fi and cable. 500 Curry Lane, Medicine Lodge, Kansas. Weekly charge of $350.00 per week (one week minimum) and $50.00 per day after the week is met. No pets. No smoking. 620-213-0429. 24-tfc
FOR RENT: New storage units available in Medicine Lodge. Call (800) 724-1271. 43-tfc
Salon space for rent: 103 N Main, $300 per month includes utilities, salon sink, chair, and hair dryer. 620-886-0059. 27-tfc
---
HELP WANTED:
HELP WANTED: Now hiring RN or LPN for daytime Charge Nurse position 3 or 4 days a week Ė 6AM-6PM. Benefits include paid BCBS insurance, shift differential and vacation. Apply at Protection Valley Manor, 600 S. Broadway, Protection KS 67127. 620-622-4261 37-tfc
HELP WANTED:
Auto Tech at GM New Car Store. Must have own tools and driver's license. Prefer ASE certified and experience but not a must. Small town values and top salary, paid vacation and uniforms. BlueCross/BlueShield provided. To apply 1-800-464-2693 or submit resume to P. O. Box 307, Medicine Lodge, KS 67104, or email bowechevy@sctelcom.net. 3-tfc
JOB OPENING USD 254
2018-2019 School Year
Barber County North USD 254 is now accepting applications for the following position at Medicine Lodge Grade School.
Elementary School Teacher
If interested, please contact Superintendent Mark Buck at (620) 886-3370 or Principal Ryan Cunningham at Medicine Lodge Grade School (620) 886-5608.
HELP WANTED: Medicine Lodge Memorial Hospital and Physicians Clinic is accepting applications for a full-time DIETARY AIDE / COOK. Candidate should have knowledge in the areas of food preparation and presentation. Must be team oriented with a good work ethic. This position includes a strong benefits package, including health insurance, retirement, and more. Submit an application online at www.mlmh.net or call (620) 930-3716 for more information. 10-1tc
---
NOTICES:
---
VEHICLES
:
---
FOR SALE
:
FOR SALE: FARM FRESH EGGS. $2.50/dozen at T.O. Hass Tire, Hwy 281. 620-886-5691 or 620-213-2698. 16-tfnc
---
GREETINGS:  
THANKS
The DeGeer family thanks all who have helped us. The compassion; expressions of care; and stories of Louise have been a real blessing. We know she was important to many people and are grateful for the time she spent with us.
Thank you all.
Thank you seems so inadequate for the love and concern poured out over us in these last days. For our family, friends, law enforcement, medical personnel, our community and beyond which have wrapped us in prayer.
Your calls, visits, texts to us and to our children and grandchildren, food, cards, hugs, shared tears and many thoughts and prayers we will never know about but truly felt will forever be a part of our lives.
Most of all, the multiple ways you shared the recognition that Almighty God was way ahead of us that day. Our Lord and Savior Jesus Christ sheltered and enabled us far beyond anything within any of us.
Psalm 91:11 "For He shall give His angels charge over thee to keep thee in all thy ways."
Gary and Emmajo Rucker
---
KANSAS CLASSIFIED ADS:
For Sale
40í Grade A Steel Cargo Containers $2000.00 in Solomon Ks. 20sí 45sí 48sí & 53sí also available Call 785 655 9430 or go online to Chuckhenry.com for pricing, availability & Freight estimates.
Help Wanted/Truck Driver
Convoy Systems is hiring Class A drivers to run from Kansas City to the west coast. Home Weekly! Great Benefits! www.convoysystems.com Call Tina ext. 301 or Lori ext. 303 1-800-926-6869.
Misc.
Looking to buy Pampered Chef products - but, donít want to go to a party? Buy today at www.pamperedchef.com/party/ajackson2018
Misc.
DISH TV Ė BEST DEAL EVER! Free Voice Remote & DVR Included! www.dish.com Referral Code VCD0019117934
Misc.
A PLACE FOR MOM has helped over a million families find senior living. Our trusted local advisors help solutions to your unique needs at NO COST TO YOU! CALL 855-973-9062
Misc.
DONATE YOUR CAR TO CHARITY. Receive maximum value of write off for your taxes. Running or not! All conditions accepted. Free pickup. Call for details. 844-268-9386
Misc.
OXYGEN - Anytime. Anywhere. No tanks to refill. No deliveries. The All-New Inogen One G4 is only 2.8 pounds! FAA approved! FREE info kit: 844-359-3973
Misc.
Were you an INDUSTRIAL or CONSTRUCTION TRADESMAN and recently diagnosed with LUNG CANCER? You and your family may be entitled to a SIGNIFICANT CASH AWARD. Call 866-409-2142 for your risk free consultation.
Misc.
SAVE ON YOUR MEDICARE SUPPLEMENT! FREE QUOTES from top providers. Excellent coverage. Call for a no obligation quote to see how much you can save! 855-587-1299
Misc.
BATHROOM RENOVATIONS. EASY, ONE DAY updates! We specialize in safe bathing. Grab bars, no slip flooring & seated showers. Call for a free in-home consultation: 844-283-0888
Misc.
SAWMILLS from only $4397.00- MAKE & SAVE MONEY with your own bandmill- Cut lumber any dimension. In stock ready to ship! FREE Info/DVD: www.NorwoodSawmills.com 800 567-0404 Ext.300N
Misc.
VIAGRA and CIALIS USERS! Thereís a cheaper alternative than high drugstore prices! 50 Pills SPECIAL $99.00 FREE Shipping! 100% guaranteed. CALL NOW! 855-850-3904