Classifieds - May 20, 2013
---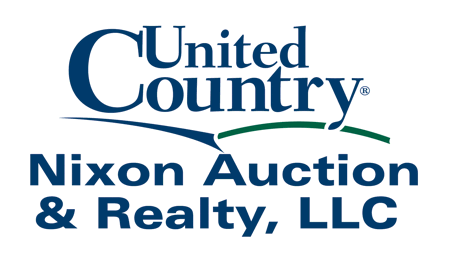 CLASSIFIED ADVERTISING
Place your Classified Advertisement in The Gyp Hill Premiere and get it out to the world for free!!!
REAL ESTATE / STORAGE:
FORSYTH MINI STORAGE: OFFICE - 103 South Main Call: 886-5065 Medicine Lodge, KS All sizes of rental spaces for boats, etc. 904 N. Medicine Blvd.
FOR RENT: 4 Bedroom, 2 Bath & 1,288 SqFt of Living Space @ 328 W. Central Apt. A in Medicine Lodge. New CH&A and off-street parking. Contact Brian Rose: 620-582-2455 (office) or 785-577-3908 (cell) for more details. 49-3tc
FOR SALE: 24x56 mobile home to be moved. 620-886-3628. 49-2tp
HOUSE FOR SALE: 3 bdrm, 2 bath, 1800 sq ft, oversized detached 2 car garage, privacy fence. 414 Anthony Ave. 620-437-6114
---
FOR SALE:
SUPPLIES: Host carpet cleaning Costs less - use light - easy to use deep clean - Host machine - no water, better for carpet, immediate use of carpet - costs less Forsyth Furniture Medicine Lodge, KS 620-886-5065
SAVE MONEY
on Carpet Remnants
SAVE MONEY
Cleaning Carpets
With Our Dry Host Machine
Fast and Easy
Forsyth Furniture
---
WANTED:
WANTED: Your classified ad!! Yard Sales, Homes or Real Estate, Vehicles, Lawnmowers, Thank Yous, Notices and your services. We'll place them on the Internet for FREE!!!. Call today - 886-5654 or 800-246-7525
---
VEHICLES:
---
HELP WANTED:
HELP WANTED: Now hiring Class B drivers for day shift. Earn over $1,500 weekly/$15-$16.00 hourly, excellent benefits. Over 30 years in business. Come be a valued member of our growing company that takes pride in our equipment and provides extensive oilfield training. Nicholas Services, 620-930-7511.
HOUSEKEEPER NEEDED Only dependable, enthusiastic and caring people need to apply in person @ Attica Long Term Care 302 N. Botkin, Attica, KS Contact Agnes @ (620)254-7253 E.O.E. 33-tfc
HELP WANTED: Home Delivery paper route for The Hutchinson News available in-town Medicine Lodge. Route takes 2 – 2 ½ hours per day and is approximately 142 papers daily and 207 on Sunday. Route pays $600 a month, paid on a monthly basis. Must be reliable and wiling to find own substitute. For more information please contact Heidi Lambert at 620-694-5700 ext. 121 or email at hlambert@hutchnews.com. 47-3tc
HELP WANTED: Now hiring Class A drivers for all shifts. Earn over $1500.00 weekly. $17-19.50 hourly. Excellent benefits. Over 30 years in business. Come be a valued member of our growing company that takes pride in our equipment and provides extensive oilfield training. Drug testing required. Nicholas Services, 620-930-7511. 47-4tc
HELP WANTED: Medicine Lodge Memorial Hospital and Physicians Clinic has an opening in the Health Information Management department for FILE CLERK. Strong communication and organizational skills are required, as well as computer proficiency. This is a full time position and includes a competitive benefits package. Download an application at www.mlmh.net or call (620) 930-3716 to apply. 48-1tc
HELP WANTED
Citizens Bank of Kansas, N.A. is seeking applications for part-time teller/front-line staff at our Medicine Lodge branch. We are a fourth-generation family-owned community bank serving south central Kansas for over 100 years. Our largest customer base is involved in agri-business, and we believe in old-fashioned customer service. (Visit www.cboks.com for additional information about CBOKS and locations of our branches.)
We are seeking friendly, organized, self-motivated candidates with excellent verbal and written communication skills with attention to detail. Superior customer services skills are a must. Previous financial experience is helpful, but we will train the right person. Candidates selected must pass a background check.
Persons interested in this opportunity and the rural lifestyle should send an application letter describing personal skills with current resume and references to: lboor@cboks.com or stop by 120 E Kansas, Medicine Lodge, to complete an application. Citizens Bank of Kansas, N.A. is an equal opportunity employer.
HELP WANTED: Barber County Highway Dept. is seeking applicants for a job opening of Laborer I. Successful applicant will assist in the construction and maintenance of roads and bridges in Barber County. Must have a valid Kansas drivers license, clean driving record and live in or be willing to relocate to Barber County. A valid CDL is a plus. Applications may be picked up at Barber County Public Works, 1027 NE Isabel Rd., Medicine Lodge, KS and must be returned by 3:00 p.m., Thursday, June 6, 2013. Barber County reserves the right to reject any or all applications. EOE. 49-1tc
---
YARD SALES:
PARKERS MOVING SALE: Saturday, May 18th, 8 a.m. to 12 noon. 317 N. Walnut. Variety of miscellaneous items: kitchen, antiques and house wares. 48-1tc
GARAGE SALE: Friday, May 17th, 4 - 7 p.m. and Saturday, May 18th, 9 a.m. to noon. 408 N. Adams. Adult and kids clothes, toys, books and misc. 48-1tp
---
NOTICES:

HIBBARD'S

HEALTHMART

Medicine Lodge Medicine Men DOWNTOWN MEDICINE LODGE 102 N. Main 886-5161 Open M-F 8:30 a.m. - 6:00 p.m. Sat. 8:30 a.m. - 1:00 p.m.

NOTICE: Get rid of those unwanted trees in your pasture. Sawed at ground level. Piled if wanted. 620-622-4689. 33-tfc

I Want To Buy Your Guitar! Buying older Gibson, Fender, Martin, Gretsch and others. Please call 615-525-6218 or stop by Martins Guitar and Music. tfnc

HERITAGE CENTER COMMUNITY ROOM FOR RENT Prices start at $100 a day. For info call 620-886-5242 

If you wish to provide a confidential tip regarding criminal activity, please call (620) 886-5773

All tips will remain anonymous!
---
THANK YOU:
---
KANSAS CLASSIFIED ADS:
Help Wanted
CONTRACT SALESPERSONS sell aerial photography of farms, commission basis, $7,000-$10,000/month. Proven product and earnings, Travel required. More info at msphotosd.com or call 877/882-3566
Help Wanted
MONTE VISTA COOP seeks Operations Manager for strong full service cooperative. Background experience in Grain, Agronomy, Energy, Farm Stores a plus. Send resumes to Allen.Robinson@chsinc.com
Help Wanted
"Partners In Excellence" OTR Drivers APU Equipped Pre-Pass EZ-pass passenger policy. 2012 & Newer equipment. 100% NO touch. Butler Transport 1-800-528-7825
Help Wanted/Truck Driver
Exp. Flatbed Drivers: Regional opportunities now open with plenty of freight & great pay! 800-277-0212 or primeinc.com
Drivers: Training, Class A-CDL. Train and work for us! Professional and focused training for your Class A-CDL. You choose between Company Driver, Owner Operator, Lease Operator or Lease Trainer. (877) 369-7885 www.centraltruckingdrivingjobs.com
Help Wanted/Truck Driver
FOREMEN to lead utility field crews. Outdoor physical work, many positions, paid training, $17/hr. plus weekly performance bonuses after promotion, living allowance when traveling, company truck and benefits. Must have strong leadership skills, good driving history, and able to travel in Kansas and nearby States. Email resume to Recruiter6@osmose.com or apply online at www.OsmoseUtilities.com. EOE M/F/D/V
Misc.
AIRLINE CAREERS - Become an Aviation Maintenance Tech. FAA approved training. Financial aid if qualified - Housing available. Job placement assistance. Call Aviation Institute of Maintenance 888-248-7449.
Misc.
ATTEND COLLEGE ONLINE from Home. *Medical, *Business, *Criminal Justice, *Hospitality. Job placement assistance. Computer and Financial Aid if qualified. SCHEV authorized. Call 888-220-3977 www.CenturaOnline.com