Classifieds - April 14, 2014
---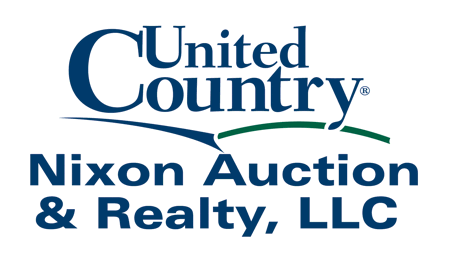 CLASSIFIED ADVERTISING
Place your Classified Advertisement in The Gyp Hill Premiere and get it out to the world for free!!!
REAL ESTATE / STORAGE:
FORSYTH MINI STORAGE: OFFICE - 103 South Main Call: 886-5065 Medicine Lodge, KS All sizes of rental spaces for boats, etc. 904 N. Medicine Blvd.
FOR SALE: Commercial lot for sale with completed office. 601 NW River Rd, Medicine Lodge, KS. $130,000. Please call 620-594-2481 for more info.
ATTN: LAND OWNERS
$500 and a Deed is what you need to purchase New 3 or 4 bdrm Home.
FREE Furniture Pkg to
first 5 buyers!
316-425-7940
---
FOR SALE:
SUPPLIES: Host carpet cleaning Costs less - use light - easy to use deep clean - Host machine - no water, better for carpet, immediate use of carpet - costs less Forsyth Furniture Medicine Lodge, KS 620-886-5065
SAVE MONEY
on Carpet Remnants
SAVE MONEY
Cleaning Carpets
With Our Dry Host Machine
Fast and Easy
Forsyth Furniture
---
WANTED:
WANTED: Your classified ad!! Yard Sales, Homes or Real Estate, Vehicles, Lawnmowers, Thank Yous, Notices and your services. We'll place them on the Internet for FREE!!!. Call today - 886-5654 or 800-246-7525
---
VEHICLES:
---
HELP WANTED:
HOUSEKEEPER NEEDED Only dependable, enthusiastic and caring people need to apply in person @ Attica Long Term Care 302 N. Botkin, Attica, KS Contact Agnes @ (620)254-7253 E.O.E. 33-tfc
DIETARY MANAGER- Attica Long Term Care is looking for a full time Dietary Manager to be one part of a two part team. The job duties would include cooking, serving, help managing the day-to-day operation of the kitchen, including staffing, food purchasing and Resident's dietary needs. Food service experience is a must! Assistance is available for certification for the right applicant. Send resume to Stacey Fischer @ 302 N Botkin, Attica, KS 67009 or apply in person. E.O.E.
HELP WANTED: Now hiring in DIETARY! We are currently looking for a Server and Cook for restaurant style dining. Please apply @ Attica Long Term Care 302 N. Botkin, Attica, KS or call (620)254-7253 for an application. E.O.E. 40-tfc
HELP WANTED: Now hiring in DIETARY! We are currently looking for a Server and Cook for restaurant style dining. Please apply @ Attica Long Term Care 302 N. Botkin, Attica, KS or call (620)254-7253 for an application. E.O.E. 40-tfc
HELP WANTED: The City of Medicine Lodge is accepting applications for swimming pool lifeguards for the 2014 season. All lifeguards must be certified or become certified prior to the pool opening in CPR and First Aid. Starting wage is $7.25 Applications are available at City Hall, please call 620-886-3908 for more information. 42-tfc
HELP WANTED: Nicholas Water Service has expanded their fleet and is now hiring Class A drivers for both shifts. $17-19.50 hourly and quarterly safety bonuses. Family owned and 35 years of experience. Come be a valued member of our company that takes pride in our equipment and provides extensive oilfield training. Nicholas Water Service, 620-930-7511. 42-4tc
Help Wanted:
This position can be full time or part time.
Job duties will include: Assemble office furniture and in town deliveries, some heavy lifting will be required. Must have good communications skills and flexible with your time. This job is located at our Medicine Lodge location and will require a valid driver's license. Please send resume to Dirks Copy Products, Inc. 116 North Main Medicine Lodge, KS 67104 or email to jobs@dirkscopy.com
44-4tc
HELP WANTED:
Copier Service Technician to cover Barber, Kingman, Kiowa, and Pratt counties
Training provided with benefit package. This position requires strong organization, valid driver's license along with strong computer skills. Please send resume to: Dirks Copy Products, Inc., 116 North Main, Medicine Lodge, KS 67104 or email to jobs@dirkscopy.com
42-3tc
HELP WANTED
Arrowhead West, Inc
Medicine Lodge Division
LIVE-IN Community Living Instructor needed to support with individuals with development disabilities in their home. Teaches domestic and daily living skills. Free room and board provided. Works 40 hours per week and spend 5 overnights in the home. Starting pay is $9.95/hr. with a generous benefit package. Apply at Arrowhead West, Inc. at Jct. Hwy 281/160 Medicine Lodge, KS. EOE. 620-886-3711. 43-2tc
DON'T MISS THE DEADLINE: Apply now to be a Rural Carrier Associate at the Medicine Lodge Post Office. Salary: $16.26/hour. Cases, delivers, and collects mail along a prescribed rural route using a vehicle; provides customers on the route with a variety of services. Contact Judy Neises, Postmaster at 620-886-3233. Applicants must apply on-line at www.usps.com/employment. Paper applications will not be accepted. On-line applications will be accepted up to midnight on April 16, 2014. 44-1tc
---
YARD SALES:
GARAGE SALE: City of Cunningham Garage Sale Day. Saturday, April 26th. Maps available at Mousie's Misc., 109 E. First Street, Cunningham. 44-2tc
---
NOTICES:
NOTICE: Get rid of those unwanted trees in your pasture. Sawed at ground level. Piled if wanted. 620-622-4689. 33-tfc
I Want To Buy Your Guitar! Buying older Gibson, Fender, Martin, Gretsch and others. Please call 615-525-6218 or stop by Martins Guitar and Music. tfnc
HERITAGE CENTER COMMUNITY ROOM FOR RENT Prices start at $100 a day. For info call 620-886-5242 
If you wish to provide a confidential tip regarding criminal activity, please call (620) 886-5773
All tips will remain anonymous!
DON'T ASSUME! Stop by and check out our prices and new inventory. Washers starting at $399. RON'S TV & APPLIANCE in Harper 620-896-7580 Where Service sets us apart from the others!
FREE DEVELOPMENTAL SCREENING: March 11, 2014 in Kiowa and April 11, 2014 in Medicine Lodge. Call (620) 886-3294 for appointment.
---
THANK YOU:  
---
KANSAS CLASSIFIED ADS:
For Sale
SPRING CLEANING sale at Mid-America Piano now thru April 19. Pre-owned pianos from $488, organs $288 and up. Benches, moving equipment, tools, music, accessories, priced to sell fast! Mid-America Piano, Manhattan, 800-950-3774, www.piano4u.com
Health/Beauty
WERE YOU IMPLEMENTED WITH A ST. JUDE RIATA DEFIBILLATOR LEAD WIRE between June 2001 and December 2010? Have you had a this lead replaced, capped or did you receive shocks from the lead? You may be entitled to compensation. Contact Attorney Charles Johnson 1-800-535-5727
Help Wanted
Anthony, Kansas is seeking Water/Wastewater Operator. High School Diploma/GED and valid driver's license required. Applications and complete job description: www.anthonykansas.org. 620-842-5434. EOE. Open until filled.
Help Wanted
CONTRACT SALESPERSONS sell aerial photography of farms, commission basis, $1,200-$2,500 weekly depending on sales experience, travel required. More info at msphotosd.com or call 877/882-3566
Help Wanted
"Partners In Excellence" OTR Drivers APU Equipped Pre-Pass EZ-pass passenger policy. 2012 & Newer equipment. 100% NO touch. Butler Transport 1-800-528-7825 www.butlertransport.com
Help Wanted/Truck Driver
Drivers - CDL-A. Train and work for us! Professional, focused CDL training available. Choose Company Driver, Owner Operator, Lease Operator or Lease Trainer. (877) 369-7885 www.CentralTruckDrivingJobs.com
Help Wanted/Truck Driver
Exp. Flatbed Drivers: Regional opportunities now open with plenty of freight & great pay! 800-277-0212 or driveforprime.com
Help Wanted/Truck Driver
EXPERIENCED DRIVER OR RECENT GRAD?
With Swift, you can grow to be an award-winning Class A CDL driver. We help you achieve Diamond Driver status with the best support there is. As a Diamond Driver, you earn additional pay on top of all the competitive incentives we offer. The very best, choose Swift. • Great Miles = Great Pay • Late-Model Equipment Available • Regional Opportunities • Great Career Path • Paid Vacation • Excellent Benefits Please Call: (602) 714-9455
Help Wanted/Truck Driver
Hiring One Ton and 3/4 Ton Pickup trucks to deliver RV's. $750 Sign-on Bonus, 4 Terminals and 8 Backhaul Locations. Call 866-764-1601 or www.foremosttransport.com.
Help Wanted/Truck Driver
TSI Kansas, Inc. is seeking qualified OTR Drivers! Two years experience, clean MVR. Pay up to .45cpm, Medical Insurance. Apply at tsikansas.com and call 785-632-5183.
Misc. For Sale
Your Land is Your Down Payment. And we'll match your tax refund up to $8,000. Singles starting at $39,900. Doubles starting at $59,900. Less than perfect credit OK! 866-858-6862