Classifieds - June 29, 2015
---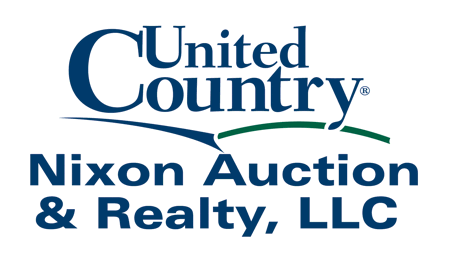 CLASSIFIED ADVERTISING
Place your Classified Advertisement in The Gyp Hill Premiere and get it out to the world for free!!!
REAL ESTATE / STORAGE:
FORSYTH MINI STORAGE: OFFICE - 103 South Main Call: 886-5065 Medicine Lodge, KS All sizes of rental spaces for boats, etc. 904 N. Medicine Blvd.
FOR RENT: 4 Bedroom, 2 Bath & 1,288 SqFt of Living Space @ 328 W. Central in Medicine Lodge. New CH&A and off-street parking. $700/Mo. Contact Melissa McGuire: 620-582-2808 (cell or text) for more details. 50-4tc
FOR RENT: 2 bedroom, 1 bath house. Appliances furnished, pets allowed. $500 a month plus one months rent deposit. Call 620-886-0022. 48-tfc
---
FOR SALE:
SUPPLIES: Host carpet cleaning Costs less - use light - easy to use deep clean - Host machine - no water, better for carpet, immediate use of carpet - costs less Forsyth Furniture Medicine Lodge, KS 620-886-5065
SAVE MONEY
on Carpet Remnants
SAVE MONEY
Cleaning Carpets
With Our Dry Host Machine
Fast and Easy
Forsyth Furniture

FOR SALE: Hedge corner posts. 9 ft. long. 886-1138 or 620-294-5292.
FOR RENT: 2 bedroom, 1 bath, house with attached garage. Appliances furnished. Lawn care provided. 901 N. Cedar. $700/month plus one month deposit. Call Derrick at 620-664-8710. 1-4tc
---
WANTED:
WANTED: Your classified ad!! Yard Sales, Homes or Real Estate, Vehicles, Lawnmowers, Thank Yous, Notices and your services. We'll place them on the Internet for FREE!!!. Call today - 886-5654 or 800-246-7525
---
VEHICLES:
FOR SALE: 2000 Harley Davidson Road King w/ trailer, fiberglass bags. 31,000 miles, 1 owner. 103 Screaming Eagle kit. $9,000 OBO. 620-629-3708. 3-4tp

FOR SALE: 2012 Dodge Avenger, Midnight Blue, 4 door, AC/PS/PW/PL/CD, tilt cruise. Only 23k miles. Call for details 620-886-0630. 3-tfc

---
HELP WANTED
:
HELP WANTED: Now hiring in DIETARY! We are currently looking for a Server/Cook for restaurant style dining. Please apply @ Attica Long Term Care 302 N. Botkin, Attica, KS or call (620)254-7253 for an application. E.O.E. 37-tfc
HELP WANTED: Need a little extra income? Small hobby farm needing help feeding and cleaning a couple hours a day. 620-886-1126. 3-2tc
---
YARD SALES:
---
NOTICES:
NOTICE: Get rid of those unwanted trees in your pasture. Sawed at ground level. Piled if wanted. 620-622-4689. 33-tfc
I Want To Buy Your Guitar! Buying older Gibson, Fender, Martin, Gretsch and others. Please call 615-525-6218. tfnc
HERITAGE CENTER COMMUNITY ROOM FOR RENT Prices start at $100 a day. For info call 620-886-5242 
If you wish to provide a confidential tip regarding criminal activity, please call (620) 886-5773
All tips will remain anonymous!
DON'T ASSUME! Stop by and check out our prices and new inventory. Washers starting at $399. RON'S TV & APPLIANCE in Harper 620-896-7580 Where Service sets us apart from the others!
---
THANK YOU:  
THANK YOU: Pastime, Inc., Theater Restoration Project would like to thank the following sponsors for helping us host the 1st Annual Flea Market: The Peoples Bank, Second Chance Resale Shop, Sabina's Treasures, Citizens Bank of Kansas, Six L Catering, Fowler Antiques & Collectables, Simple Simon/Taco Tico, Black Diamond Express, Whites Foodliner, Home Lumber & Supply, Rattler Grill & Bar, Kansas Championship Ranch Rodeo Association, Forsyth Furniture, Becker Manufacturing, Sawdust Saloon, Medicine Lodge Indian Peace Treaty Association, Ultimate Effex, Hibbards Prescriptions Plus, Raykies Grill & Dairy, Casey's General Store, D & K Crafty Creations, Farmers Cooperative Co., Subway, Pizza Hut, Home Star Quilting, Ricke's Service & Hardware, Coyote Country 98.3 FM, Tharp Retail Liquor, The Bull Pen, Sonic, Linda's Nook, My Happy Place, Farm Bureau, Swinehart Automotive, Southern Pioneer Electric, The Gyp Hill Premiere, Nixon Auction & Realty, T. O. Haas Tire, State Farm Insurance, Taylor Printing, and The Auto Station.
---
KANSAS CLASSIFIED ADS:
Business Opportunity
CONTRACT SALESPERSON Selling aerial photography of farms on commission basis. $4,225.00 first month guarantee. $1,500-$3,000 weekly proven earnings. Travel required. More info msphotosd.com or 877/882-3566

Farm Equipment
KANSAS HUNTING LAND WANTED! Earn thousands on your land by leasing the hunting rights. Free evaluation & info packet. Liability coverage included. The experts at Base Camp Leasing have been bringing landowners & hunters together since 1999. Email: info@basecampleasing.com Call: 866-309-1507 BaseCampLeasing.com

For Sale
20í 40í 45í 48í 53í Storage containers centralcontainer.net or 785 655 9430

Help Wanted
Can You Dig It? Heavy Equipment Operator Career! We Offer Training and Certifications Running Bulldozers, Backhoes and Excavators. Lifetime Job Placement. VA Benefits Eligible! 1-866-362-6497

Help Wanted
WATER PLANT OPERATOR - CITY OF TOPEKA Seeking a certified Water Plant Operator for a full time position. Requires Class III KDHE Water Operator License and valid driverís license. Full details at www.topeka.org/jobs.shtml $17.19 - $18.19 DOQ

Help Wanted/Truck Driver
Butler Transport Your Partner In Excellence. CDL Class A Drivers Needed. Sign on Bonus. All miles paid. 1-800-528-7825 or www.butlertransport.com

Help Wanted/Truck Driver
Drivers - No experience? Some or LOTS of experience? Letís Talk! We support every driver, every day, every mile! Call Central Refrigerated Home (888) 670-0392 www CentralTruckDrivingJobs.com

Help Wanted/Truck Driver
Great Plains Trucking of Salina, KS is looking for experienced OTR Tractor Trailer Flatbed Drivers or recent Driving School graduates. Our Drivers travel 48 U.S. states as well as the lower Canadian provinces. We offer excellent compensation, benefits, home time and equipment. Please contact Brett or Randy at 785-823-2261 or brettw@gptrucking.com, randyl@gptrucking.com

Help Wanted/Truck Driver
NAVAJO HIRING CDL-A TRUCK DRIVERS! Plenty of miles! No-Touch Freight, New Equipment, Great Benefits! 6 mo. recent tractor/trailer exp. in last 3 years. Call 866-535-6925

Misc.
CLAYTON HOMES - NATIONAL OPEN HOUSE Your 1st year Utilities are on us up to $3,000. Down Payments reduced for limited time. Lenders offering $0 Down for Land Owners. Special Govít Programs for Modular Homes.
866-858-6862

Premiere Inside
School
Sports
Record
Local
Deaths
Opinion
KWIBS
Classifieds
Business Dir.
Subscribe
Ad Information
Staff
Contact Us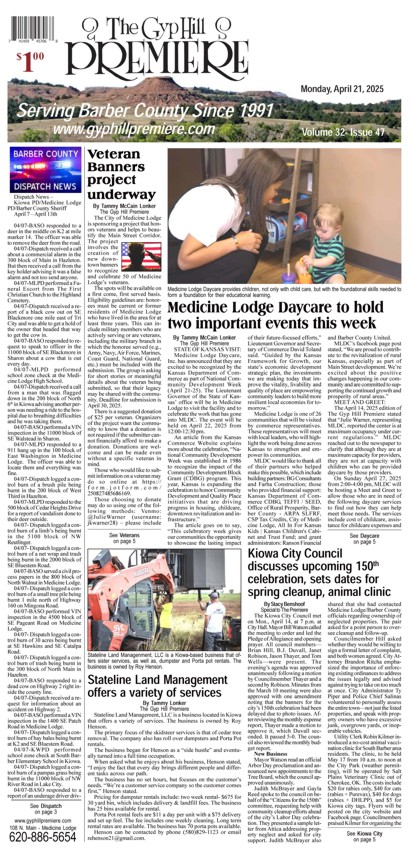 Warp Your Favorite Local Person. A Different Victim Each Week!!