Classifieds - May 20, 2019
---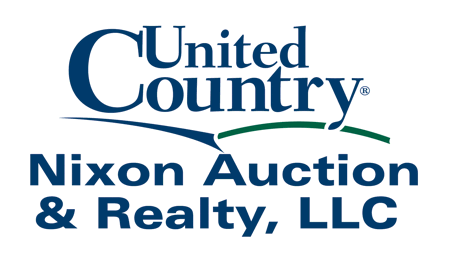 CLASSIFIED ADVERTISING
Place your Classified Advertisement in The Gyp Hill Premiere and get it out to the world for free!!!
REAL ESTATE / STORAGE:
FORSYTH MINI STORAGE: OFFICE - 103 South Main Call: 886-5065 Medicine Lodge, KS All sizes of rental spaces for boats, etc. 904 N. Medicine Blvd.
For Sale- New listing: 3 bedroom, 1 bath, garage, large link fence, new roof and guttering. fireplace, all applicances stay, lots of storage and all in a great neighborhood. 919 Elm-Medicine Lodge contact 620-213-2169 36-tfc
FOR RENT: A nice 1 bedroom house. Can be seen at 709 Medicine Blvd. Call Mary Peirson for more information. 620-213-0008. 42-tfc
Retiring From Farming
FOR SALE: 80 acres
cultivated ground
3 miles East and 2 miles South of Medicine Lodge.
$2,000 per acre
Call: 620-886-3621
48-8tc
---
HELP WANTED:
HELP WANTED: Now hiring in DIETARY! We are currently looking for a Server/Cook for restaurant style dining and a Kitchen Manager. Please apply @ Attica Long Term Care 302 N. Botkin, Attica, KS or call (620)254-7253 for an application. E.O.E. 32-tfc
HELP WANTED: Water Truck Driver for S&G Water Service. Must have CDL. Call Scott at 620-243-3315. 42-tfc
HELP WANTED: The Barber County Sheriffís Office is accepting applications for Detention Deputies. The Detention Deputy position is responsible for the daily management of inmates and the facility. Duties include the booking and release of inmates, maintaining safety and security, documenting and maintaining records of inmate activities, feeding, laundry, visitation monitoring, addressing inmate requests, performing security checks, and conflict resolution. No experience is required. 18 years of age or older. Must be able to pass a background investigation and drug analysis. Candidates must possess a High School Diploma/GED and a valid KS Driverís License. 48-tfc
HELP WANTED: The Board of Trustees of the Lincoln Library, Medicine Lodge, KS welcomes applicants for a Library Director to manage and deliver public library services to the community. For a full job description of qualifications, salary, benefits and application details see: www.medicinelodgelibrary.com 50-2tc
HELP WANTED: Nicholas Water Service LLC is now hiring experienced Class A drivers for our day shift. $17-18 hourly, great benefits. Family owned & over 40 years of experience. Oilfield experience preferred, but willing to train the right applicant. Both local OTR and oilfield spots available. Must have a Class A CDL with a Tanker Endorsement. Positions are based out of our ML yard! 620-930-7511. 48-4tc
JOB OPENINGS
USD 254
2019-2020 School Year
Barber County North USD 254 is now accepting applications for the following positions at Medicine Lodge Jr. Sr. High School.
Medicine Lodge Junior High Assistant Football
Medicine Lodge High School Assistant Football
Medicine Lodge High School Assistant Softball
Medicine Lodge High School Scholars Bowl
Medicine Lodge High School Math-Pre-Algebra, Algebra 1 and 2
Medicine Lodge High School Math-Geometry, Trig, College Algebra, Calculus
Medicine Lodge High School Science-Chemistry, Physics,
Medicine Lodge Junior High/High School Vocal Music and Band
Help Wanted: Auto Tech at GM New Car Store. Must have own tools and driver's license. Prefer ASE certified and experiecne but not a must. Small town values and top salary, paid vacation and uniforms. BlueCross/BlueShield insurance provided. To apply call 1-800-464-2693 or submit resume to P.O. Box 307, Medicine Lodge, KS 67104, or email bowechevy@sctelcom.net. 48-tfc
HELP WANTED:
Barber County is accepting applications for the position of Field Appraiser/Oil & Gas Appraiser. The applicant must have excellent communication and problem-solving skills. Proficient in Microsoft applications such as Word, Excel, and Access. Good math skills and ability to spot numerical errors are necessary. Keen eye for detail is also important. Must have a valid Kansas Driveís License and be able to attend and successfully complete the required educational classes within the required time frames. Knowledge of Kansas property appraisal guidelines is preferred but not required. Applications and job description can be picked up from 8:30 am Ė 5:00 pm Monday through Friday at the Barber County Appraisers Office at 120 E Washington; Medicine Lodge, Ks. Applications are also available on the website Barber.Ks.Gov Applications will be accepted until position is filled. Benefits include health, dental, life insurance, and retirement through KPERS. Barber County is an EEO/AA/ADA employer. 50-2tc
HELP WANTED:
Barber County Public works is accepting applications for Noxious Weed/Landfill/Highway Dept. secretary position. This requires being able to pass a pre-employment drug screen and live in or be willing to relocate to Barber County.
Duties include accounts payable, account receivable and reporting payroll hours as well as other clerical duties. Must have computer experience with Word and Excel programs and pass a skills test. Barber County offers a nice benefit package including insurance, vacation, sick leave and retirement. Applications may be picked up and returned to Barber County Highway Dept., 1027 NE Isabel Rd., Medicine Lodge, KS by June 14, 2019. EOE 49-2tc
Entry Level Openings with On the Job training
Equipment Operator Trainee at KDOT
Medicine Lodge, Coldwater, Greensburg
Includes highway reconstruction and maintenance, mowing, snow & ice removal, emergency work. Requires valid driverís license with no restrictions at time of hire and ability to obtain CDL within 60 days of hire. Promotion opportunities available in addition to a full benefits package including retirement, health insurance, holidays, vacation and sick leave. 50-2tc
Parks Seasonal Maintenance Worker Ė Position will be responsible for mowing and trimming of park areas, sports field preparation and maintenance, trash pick-up, landscape maintenance, assisting full time staff as assigned, cleaning of park facilities and community centers, and grounds keeping for all areas maintained by the parks division. This position will work primarily day shift hours. The principal duties of this position are performed outdoors and may include working in adverse weather conditions and hazards involving the use of power equipment. Must be at least 16 years of age to apply and have a valid driverís license. Applicants will be required to successfully complete pre-employment requirements. The City of Kiowa is an Equal Opportunity Employer. Applications can be picked up at the City Office, 618 Main St., Kiowa, KS 67070. 50-2tc
---
NOTICES:

DEER HUNTING LEASE WANTED

Individual looking for an archery deer hunting lease in Barber County or surrounding area. Please contact Charles at 405-664-7473.

48-6tp

NOTICE

SAVINGS!! CLOSEOUTS!! AND MORE!! MAYTAG & MEMORIAL DAY SAVINGS !!!! CHECK OUT OUR WEBSITE FOR GREAT DEALS ON CLOSEOUTS!!! LIKE US ON FACEBOOK!!! Ronís TV & Appliance 1016 W 14th St Harper, KS 67058 620-896-7580 50-1tc

NOTICE

Responsible adult, non-smoker, non-drinker, would like to lease pond(s) for fishing. I am a professional person and will not cause any problems. Will pay cash, will not ask for a receipt.

Gregg Rickabaugh,

grcrna@yahoo.com,

620-433-1192

49-4tp

WANTED

SEWING MACHINE REPAIR & CLEANING SERVICE Now Available at Clark's Fabric Shop, Kiowa. Scissor Sharpening now offered. 620-825-4985. 49-tfc
---
GARAGE SALE:
---
FOR SALE
:
FOR SALE: FARM FRESH EGGS. $2.50/dozen at T.O. Hass Tire, Hwy 281. 620-886-5691 or 620-213-2698. 16-tfnc
---
GREETINGS:  
---
KANSAS CLASSIFIED ADS:
Steel Cargo/Storage Containers available In Kansas City & Solomon Ks. 20sí 40sí 45sí 48sí & 53sí Call 785 655 9430 or go online to Chuckhenry.com for pricing, availability & Freight.
GRADUATION PIANO SALE! Baby grands as low as $2988, Beginner pianos $888 and up, Player grands from $8888! Over 100 pianos on sale by Steinway, Yamaha, Baldwin, more. Preview online at www.piano4u.com Mid-America Piano, Manhattan. 800-950-3774.
Convoy Systems is hiring Class A drivers to run from Kansas City to the west coast. Home Weekly! Great Benefits! www.convoysystems.com Call Tina ext. 301 or Lori ext. 303 1-800-926-6869.
Dodge City will be hosting the 46th Annual Kansas Shrine Bowl June 8th. For a full schedule of events for that weekend, visit kansasshrinebowl.com.
ARE YOU BEHIND $10k OR MORE ON YOUR TAXES? Stop wage & bank levies, liens & audits, unfiled tax returns, payroll issues, & resolve tax debt FAST. Call 855-462-2769
DISH TV Ė BEST DEAL EVER! Free Voice Remote & DVR Included! www.dish.com Referral Code VCD0019117934
A PLACE FOR MOM has helped over a million families find senior living. Our trusted local advisors help solutions to your unique needs at NO COST TO YOU! CALL 855-973-9062
DONATE YOUR CAR TO CHARITY. Receive maximum value of write off for your taxes. Running or not! All conditions accepted. Free pickup. Call for details. 844-268-9386
OXYGEN - Anytime. Anywhere. No tanks to refill. No deliveries. The All-New Inogen One G4 is only 2.8 pounds! FAA approved! FREE info kit: 866-649-0661
Were you an INDUSTRIAL or CONSTRUCTION TRADESMAN and recently diagnosed with LUNG CANCER? You and your family may be entitled to a SIGNIFICANT CASH AWARD. Call 866-409-2142 for your risk free consultation.
SAVE ON YOUR MEDICARE SUPPLEMENT! FREE QUOTES from top providers. Excellent coverage. Call for a no obligation quote to see how much you can save! 855-587-1299
VIAGRA and CIALIS USERS! Thereís a cheaper alternative than high drugstore prices! 50 Pills SPECIAL $99.00 FREE Shipping! 100% guaranteed. CALL NOW! 855-850-3904