Classifieds - January 21, 2019
---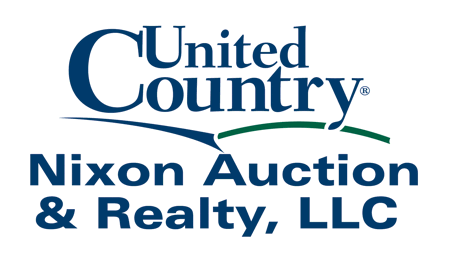 CLASSIFIED ADVERTISING
Place your Classified Advertisement in The Gyp Hill Premiere and get it out to the world for free!!!
REAL ESTATE / STORAGE:
FORSYTH MINI STORAGE: OFFICE - 103 South Main Call: 886-5065 Medicine Lodge, KS All sizes of rental spaces for boats, etc. 904 N. Medicine Blvd.
---
HELP WANTED:
Help Wanted:
Are you a motivated person that likes to work with your hands and loves technology? Come join our service department. Jobs in technology continue to grow and this is your opportunity. We will train the right person. Starting pay $31K plus benefits. Send your resume to: Office Solutions, Inc. 116 North Main Medicine Lodge, KS 67104 or jobs@officesi.com
Drivers-CDL-A: Make $80K/year! $2000 Sign-on Bonus! Weekend Home Time! Family Benefits only $75/month!! No Slip Seat. Flexible Runs. No Touch Freight. Part Timers NEEDED! 855-599-4608
HELP WANTED: Now hiring in DIETARY! We are currently looking for a Server/Cook for restaurant style dining and a Kitchen Manager. Please apply @ Attica Long Term Care 302 N. Botkin, Attica, KS or call (620)254-7253 for an application. E.O.E. 32-tfc
HELP WANTED: Water Truck Driver for S&G Water Service. Must have CDL. Call Scott at 620-243-3315. 13-tfc
---
NOTICES:
FOR SALE BY SEALED BID
Barber County Public Works is disposing of some excess items by sealed bid pursuant to KSA 19-211.
Item #1 1986 Linkbelt HC-78B 35 ton truck mounted crane
Item #2 is a 1973 Ford F600 truck
Item #3 is a 1992 Chevy 3500 dually pickup
Item #4 is an EZ liner model AL-120 paint machine
All items can be viewed at Barber County Road & Bridge at 1027 NE Isabel Rd., Medicine Lodge, KS from 7:30-4:00 p.m. All items will be sold as is. Sealed bids can be dropped off at Road & Bridge or at the Barber County Clerk's office. Bids will be opened by the County Commissioners on Feb. 27,2019 at 10:00 a.m. in the Commissioners' meeting room at 120 E. Washington, Medicine Lodge, KS. 31-3tc
---
VEHICLES
:
---
FOR SALE
:
FOR SALE: FARM FRESH EGGS. $2.50/dozen at T.O. Hass Tire, Hwy 281. 620-886-5691 or 620-213-2698. 16-tfnc
---
GREETINGS:  
---
KANSAS CLASSIFIED ADS:
Career Opportunity
AIRLINES ARE HIRING - Get FAA approved hands on Aviation training. Financial aid for qualified students. Career placement assistance. CALL Aviation Institute of Maintenance 888-682-6604
Farm Equipment
GOT LAND? Our Hunters will Pay Top $$$ To hunt your land. Call for a FREE info packet & Quote. 1-866-309-1507 www.BaseCampLeasing.com
For Sale
Steel Cargo/Storage Containers available In Kansas City & Solomon Ks. 20s' 40s' 45s' 48s' & 53s' Call 785 655 9430 or go online to Chuckhenry.com for pricing, availability & Freight.
Misc.
ARE YOU BEHIND $10k OR MORE ON YOUR TAXES? Stop wage & bank levies, liens & audits, unfiled tax returns, payroll issues, & resolve tax debt FAST. Call 855-462-2769
Misc.
DISH TV – BEST DEAL EVER! Free Voice Remote & DVR Included! www.dish.com Referral Code VCD0019117934
Misc.
A PLACE FOR MOM has helped over a million families find senior living. Our trusted local advisors help solutions to your unique needs at NO COST TO YOU! CALL 855-973-9062
Misc.
DONATE YOUR CAR TO CHARITY. Receive maximum value of write off for your taxes. Running or not! All conditions accepted. Free pickup. Call for details. 844-268-9386
Misc.
OXYGEN - Anytime. Anywhere. No tanks to refill. No deliveries. The All-New Inogen One G4 is only 2.8 pounds! FAA approved! FREE info kit: 844-359-3973
Misc.
Were you an INDUSTRIAL or CONSTRUCTION TRADESMAN and recently diagnosed with LUNG CANCER? You and your family may be entitled to a SIGNIFICANT CASH AWARD. Call 866-409-2142 for your risk free consultation.
Misc.
SAVE ON YOUR MEDICARE SUPPLEMENT! FREE QUOTES from top providers. Excellent coverage. Call for a no obligation quote to see how much you can save! 855-587-1299
VIAGRA and CIALIS USERS! There's a cheaper alternative than high drugstore prices! 50 Pills SPECIAL $99.00 FREE Shipping! 100% guaranteed. CALL NOW! 855-850-3904