120 E. Kansas 620-886-5686

School/Sports News - February 23, 2015
---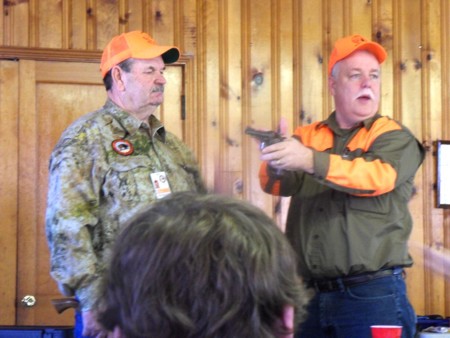 Courtesy Photo
Dan Porter, left, and Mike Loreg taught a Hunter Safety class in Sun City.
Sunny Lakers host
hunters safety weekend
The Sunny Lakers 4-H club hosted a much requested hunters safety weekend. After posting on community Facebook pages we came to realize that a lot of people were interested. This was a need for people as it is law that you take hunters safety and be certified before you can buy a hunting license.
We contacted Mike Loreg from Attica, Kansas and we were soon on our way to having a hunters safety weekend. Mike Loreg, Chuck Berry and Dan Porter all came and instructed the class. We had 39 people take the class and pass to be certified.
Our club hosted the lunch of chicken noodles, salad, green beans, mashed potatoes and homemade hot rolls. We also provided drinks and refreshment. We were so excited about the turnout that they are wanting us to host another one later on this year and I think there will be enough interest.
We really appreciated the hard work that the instructors put into the two-day class. They hold these meeting as volunteers and they have put together a tremendous program. As a club we really appreciated this opportunity to give something back to our community.

Premiere Inside
School
Sports
Record
Local
Deaths
Opinion
KWIBS
Classifieds
Business Dir.
Subscribe
Ad Information
Staff
Contact Us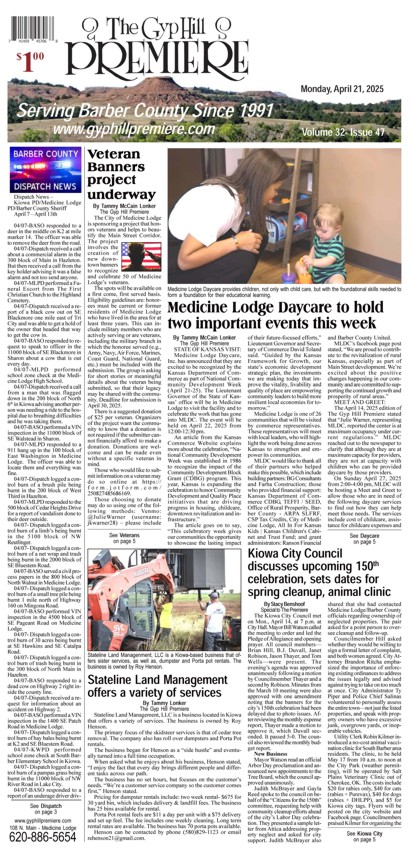 Warp Your Favorite Local Person. A Different Victim Each Week!!
For all School news subscribe to The Gyp Hill Premiere