120 E. Kansas 620-886-5686

School/Sports News - May 4, 2015
---
Click Here for complete school news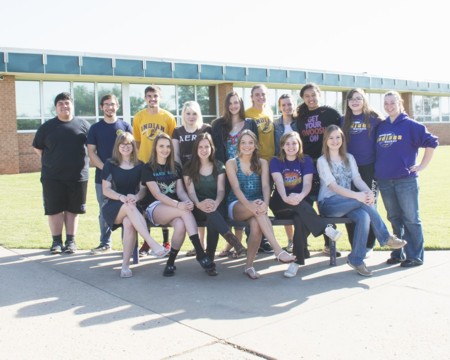 Back Row: Ruben Arrendondo, Gabe Marquez, Dakota Winter, Sydney Winchell, Anne Hageman, Jane Jones, Margo Gerhardt, Braxton Wells, Karrissa Leiker, Jewl Witherspoon
Seated: Bianca Lewis, Tori Fagan, Rachel Meier, Lexi Cunningham, Ali Bridges, Nikki Fagan

Going to State!!
We can only take 16 events. We do not qualify as a team, we qualify on individual events. Then we compete as an individuals and as a team. Students have to work very hard to qualify for State. Not only did we qualify our whole team, out of 42 2A schools, Medicine Lodge is one of only 3 schools at 2A state that has 16 events qualified!
Congratulations! Superb Job!!!

Premiere Inside
School
Sports
Record
Local
Deaths
Opinion
KWIBS
Classifieds
Business Dir.
Subscribe
Ad Information
Staff
Contact Us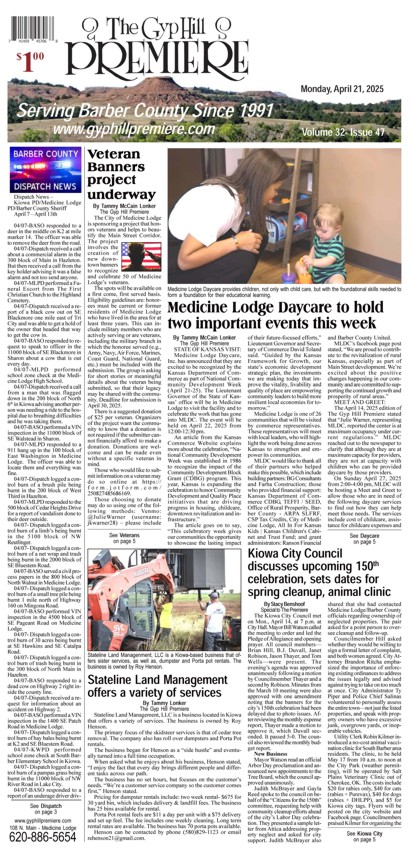 Warp Your Favorite Local Person. A Different Victim Each Week!!
For all School news subscribe to The Gyp Hill Premiere