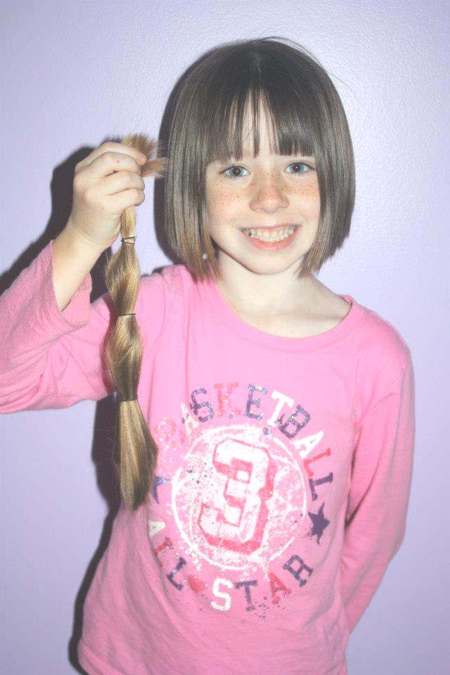 D. Sorg Photo
Claire Cunningham recently gave 10 inches from her hair to "Wigs 4 Kids."
Claire's good hair day
By Doris Sorg
The Gyp Hill Premiere
Claire Cunningham, 5 year-old daughter of Landon and Andrea Cunningham, recently had her hair cut at Ultimate Effex by Mandy Larrison. Much more than a trim, she had 10 inches removed from the length.
In a conversation between Claire and her mom, Andrea was explaining that some children don't have hair for a variety of reasons such as cancer, alopecia, burns and other disorders. The thought of helping another child by donating her hair appealed to Claire so the research began.
Andrea commented, "There are several places out there where you can donate hair." Claire wanted to help another child so they decided on Wigs 4 Kids, a Michigan based non-profit 501(c)(3) organization that reaches out to kids and young adults with hair loss. The program is available to any child or teen from ages 3 through 18 in Michigan at no cost to them or their families.
Not only has Claire decided that she wants to make an annual hair donation, but her 4 year-old sister, Kenzie, has decided it is something she wants to do also.
It's a win-win situation. She will receive a certificate thanking her for her donation. Claire now has a cooler hair style for the summer weather that will be easier to take care of and there is a child out there who will have a beautiful wig made from Claire's hair that will boost her confidence to meet the challenges of life.