120 E. Kansas 620-886-5686

School / Sports News - November 13, 2017
---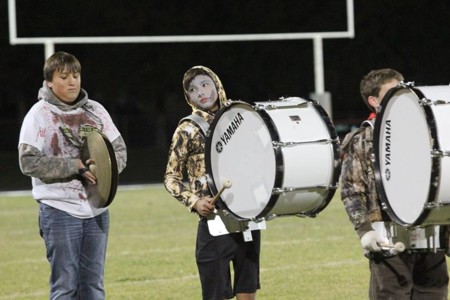 K. Noland Photo
MLJSHS has busy band month
October has been another busy month for the musicians at MLJSHS. Vocal and instrumental students prepared music for District and State auditions, attended music clinics at WSU, and hosted the NWOSU Singers when they stopped by on their fall tour. The marching band played at home football games, and put on a 'thrilling' half time show on a cold evening the 27th of October when they played 'Ghostbusters' and 'Thriller.' Our local Tri M chapter inducted 14 new members and welcomed 12 continuing members. Our musicians continued to prepare special music for the upcoming Veteran's Day program next month.
Click Here for complete school news
Premiere Inside
School
Sports
Record
Local
Deaths
Opinion
KWIBS
Classifieds
Business Dir.
Subscribe
Ad Information
Staff
Contact Us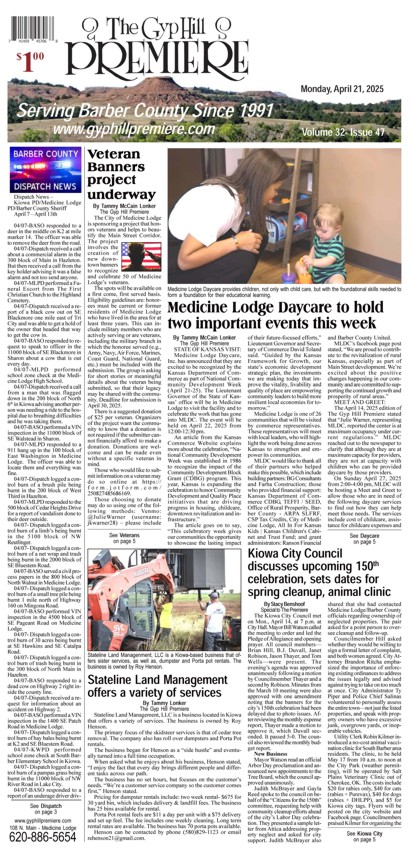 Warp Your Favorite Local Person. A Different Victim Each Week!!
For all School news subscribe to The Gyp Hill Premiere