NOTICE: Kiowa City Office change of hours. Will now be open from 7:30 A.M.- 4:30 P.M.

FRESH NUTS ARE HERE! The Gyp Hill Pilot Club has their Fall shipment of nuts: Pecan Pieces, Pecan Halves, Walnuts, and Cashews. Same price as last year. You may pick up the nuts at The Lincoln Library.

Stockade Hours Effective Immediately
Regular Hours
Closed Monday
Tuesday-Friday 1:00-5:00 p.m.
Saturday 10:30-5:00 p.m.
Sunday 1:00-5:00 p.m.

NOTICE: New Meeting Time! 7 p.m. at the Legion Bldg. Meetings will now be held on the 2nd Thursday of the month, and no longer on the 1st Thursday. We will be coordinating the VFW & American Legion meetings together.

NOTICE: Help and hope for family and friends of alcoholics. Join us at Al-Anon (adults) at 7 and Alateen (youth) at 6 in the basement of the Kiowa St. John's Catholic Church rectory (house on corner of Main and 10th). For questions or possible transportation, please call (620) 899-3268 or email kiowaafg@gmail.com

FOOD DRIVE: All six locations of Farmers Co-op Equity Co. are conducting a food drive and are collecting items for the benefit of local food banks. All community members are urged to do their part and donate food items to help local friends and neighbors in need.

NOTICE: To obtain a burn permit in Medicine Lodge, go to the City Office before burning. There is no charge and it is good for 30 days. Also, please remember to call the Sheriff's Office and let them know the address.

SCAM ALERT: Businesses in the Liberal area have been targeted by scammers demanding payment or threatening disconnection. The number given to call back with payment is 866.985.8538, ext. 101. DO NOT CALL BACK OR PAY. Southern Pioneer Electric will never demand payment or threaten disconnection. If you receive a call demanding payment immediately, please hang up and call our office at 620.624.7433.

CELEBRATE RECOVERY: You are invited to Celebrate Recovery, a Christ-centered recovery program, Thursday evenings from 6:30 to 9:00 p.m. at First Christian Church, 300 South Main Street, Medicine Lodge. Celebrate Recovery may help you become free from addictive, compulsive, and dysfunctional behaviors. Women and men are invited. For more information, call (620) 886-3743.


NOTICE: South Central Community Foundation "Youth Making A Difference" application are here at this link: https://sccfks.org/aboutymad.html
This is a great opportunity for South Barber 9-12th grade students to gain experience with grant selections, network for scholarships, build friendships, and resume experience! Please encourage your student to complete the application and thank you in advance for representing South Barber USD 255!!!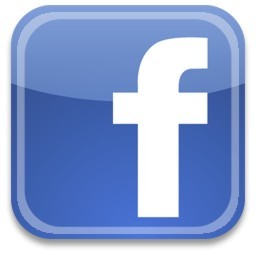 Like us on Facebook for more photos

COVID-19 VACCINE
Covid-19 can have serious, life-threatening complications, and there is no way to know how Covid-19 will affect you. And if you get sick, you could spread the disease to friends, family, and others around you.
Clinical trials of all vaccines must first show they are safe and effective before any vaccine can be authorized or approved for use, including Covid-19 vaccines. The known and potential benefits of a Covid-19 vaccine must outweigh the known and potential risks of the vaccine for use under what is know as an Emergency Use Authorization.
Getting Covid-19 may offer some natural protection, known as immunity. Current evidence suggests that reinfection with the virus that causes Covid-19 is uncommon in the 90 days after initial infection. However, experts don't know for sure how long this protection lasts, and the risk of severe illness and death from Covid-19 far outweighs any benefits of natural immunity. Covid-19 vaccination will help protect you by creating an antibody (immune system) response without having to experience sickness.
Both natural immunity and immunity produced by a vaccine are important parts of covid-19 disease that experts are trying to learn more about, and CDC will keep the public informed as new evidence becomes available.
The Barber County Health Department is currently giving Covid-19 immunizations. We are getting vaccine in weekly, and trying to work our way through our list of people that want the vaccine. If you would like to be on our list, please give us a call at 886-3294. Our helpful staff will try to get you in as soon as possible. There is no charge for the vaccine.