KICKING BEAR Camp out and Archery Shoot: May 29-30 in the Gyp Hills. For Youth ages 5-15 accompanied by family or adult mentor. Nature hikes, dinner, campfire and music, safety meeting, Archery Shoot, lunch and awards. Pre-register at kickingbear.org. For more information, go to facebook.com/mlkickingbear or call 620-886-3903.

AREA MEMORIAL DAY SERVICES: American Legion Post #98 of Isabel will be having Memorial Day Services on May 25, 2015 at the following locations:
Coats - 8:30 a.m.
Sawyer - 9:30 a.m.
Nashville Lutheran - 10:15 a.m.
Nashville Liberty - 10:30 a.m.
Isabel - 11:30 a.m.

MEDICINE LODGE MEMORIAL DAY SERVICE: The Memorial Day service honoring all veterans will be held on Monday, May 25, 2015 at 10:00 a.m. at Highland Cemetery. VFW Post #7625 will be in charge of the program.

NOTICE: City Hall will be closed Monday, May 25th for Memorial Day, Monday's trash will be picked up on Tuesday. 2015 Swimming Pool passes are available at a reduced price beginning Monday, May 18th – May 31st

RELAY FOR LIFE: "Swing Your Partner" to Relay For Life! Friday, May 29th in the MLHS Gym. You can "bow to your partner" at the Survivor Reception at 6:00 p.m. We will "Do Si Do" into Relay at 7! Teams will "promenade right" around the track! Be "Square"…help us fight cancer!

GYP HILL YOUTH RODEO: Rodeo Fridays are as follows: May 15, May 29, June 5, June 12, June 19 and June 26 (finals), 7:00 p.m. each night. Youth Rodeo: Ages 6 through 18. Events: Barrels, Goats, Flags, Poles, Dummy and Live Roping. For entry fees and information contact DeWayne and Kim Roland 620-886-5660 after 6:00 p.m. Registration closes on the Monday before each Rodeo.

Lions Calendar Fundraiser: Orders for the Annual Community Birthday & Anniversary Calendar are being taken by Lions Club members during May. Anyone who was not listed on the current calendar may call Roger Lukens (213-3117) to get their family birthdays and anniversaries listed. Calendars are still $5 each. The calendar usually includes over 500 resident listings and ads of 48 sponsoring businesses. New calendars cover September 2015 thru August 2016 and will be distributed in August. This community fundraiser helps maintain the Lion's Scout House for Boy Scouts, provides local student scholarships, and supports several eyesight preservation projects.

ALUMNI BAND: Were you in the MLHS Band? We need 100 former band members to commit to participating in the MLHS Alumni Band at the Peace Treaty in September. If you are interested in participating, please go to the MLHS Alumni Band Facebook page to post your response or contact Marsha Hoagland Koch (marsha.koch@walmart.com) at 918.253.1402.

HARPER COUNTY YOUTH RODEO: Any youth 18 and under. Attica Saddle Club Arena. For details and information contact Chad Carlisle, (620) 243-2331, Justin Kerr, (580) 491-9285 or Cindy Boden-Brown, (620) 254-7635.

NOTICE: The Medicine Lodge Memorial Hospital and Physicians Clinic will be offering free sports physicals for three days this summer. The dates are June 15, 16 and 17 of 2015. We will be doing these starting at 9:45 am until 5:00 pm by appointment only. Please call 620-886-5949 to schedule your sports physical.If you are unable to schedule your sports physical on one of these three dates a $25 fee will be collected at time of service. This fee cannot be filed with your insurance.

VFW POST #7625 U.S. FLAG RETIREMENT SERVICE AND CEREMONIAL FLAG BURNING: Tattered U.S. Flags are being collected at Lincoln Library, Black Diamond Express, and The Stockade Museum. Gather yours today and drop them off at these locations or if needing them picked up, call The Stockade Museum at 620.886.3553. The VFW Post #7625 U.S. Flag Retirement Service
and Ceremonial Flag Burning will be held Sunday, June 14, 2015.

FREE CAMPING: First Assembly Church will again offer free will donation parking in our church parking lot for all Peace Treaty Campers for the 25, 26, and 27. We will also have a pancake and sausage breakfast on Sun 27th from 9:30-10:30 free will donation for Peace Treaty guests.

NUTS: The Gyp Hills Pilot Club has a new shipment of nuts: pecans, walnuts, tropical mix. These may be picked up at the Lincoln Library. 620-886-5746.

LEISURE CENTER: The Leisure Center is reaching out to the community to ask for help in delivering meals and driving the bus. One day a week (excluding Saturday and Sunday) is all you would be asked to do. If you feel like you cannot commit to one day a week then sign up as a reserve driver or deliverer. If you should need to be off, someone will fill in. This is a wonderful service for our community and certainly helps people who do not feel like fixing a meal or just can't because of health reasons. The saying "many hands make light work" certainly applies to this situation. Drivers need a valid driver's license. Please call 886-3466 if you are interested.

VFW POST #7625: meetings are on the first Thursday of every month at 6:30 p.m. at the American Legion building in Medicine Lodge.

NOTICE: To obtain a burn permit, go to the City Office before burning. There is no charge and it is good for 30 days. Also, please remember to call the Sheriff's Department and let them know the address of where the burning will take place.

WELLNESS CENTER HOURS: Monday-Thursday 5:30 - 10:00 a.m. and 4:00-9:00 p.m.; Friday 5:30 a.m.- 10:00 a.m. and 4:00 - 6:00 p.m., Saturday 7:30 - 10:30 a.m.

PLEASE HELP! MLGS is collecting Boxtops for Education. Please help! Boxtops can be dropped off at the collection box at White's Foodliner or The Grade School office. The school gets 10 cents per label so that really adds up! These labels are on products you already buy every day! Thank you for supporting MLGS! Friendly reminder to cut on lines. They have to be that way when redeemed.

SUPPORT THE INDIANS - Medicine Lodge Indian car tags now available. Being sold as fundraiser for MLHS Booster Club. To get yours call or text Shawn Liebst at 620-213-2094. These tags are $8. Tags also available at Booster table at home games.

BUSINESS HOURS: Medicine Lodge Memorial Hospital and Physicians Clinic Admissions Office. Monday - Friday, 6 a.m. to 6 p.m. Patients can call to make appointments, make payments or general inquiries. Providers continue to see patients Monday - Thursday, 9:30 a.m. to 12:00 p.m. and 1:30 p.m. to 5:00 p.m., and Friday 9:30 a.m. to 12:00 p.m.

NOTICE: AA meetings are Tuesday nights at 8PM at the Presbyterian Church.

FLAGS AVAILABLE: The VFW Post #7625 have flags available in three different sizes: 3'x5', 4'x6', and 5'x8'. For more information, contact Dallas or Patty Lawrence at (620) 886-5256.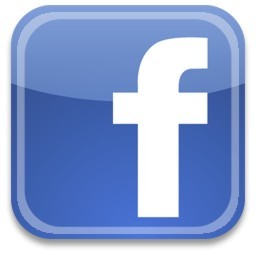 Like us on Facebook for more photos
Exciting performers slated for May's Concert in the Barn

It is always fun to hear some new and powerful performers at the Concert in the Barn. The venue for this month on Saturday, May 23 will include "Joyful Noise." The "Joyful Noise" group will add some variety for the evening's entertainment. This ensemble is made up of men from all walks of life in the Barber County area. Sometime ago they began by singing with a community choir. The men had been just missing singing gospel music so they began practicing more at local churches just for fun. Their reputation for inspiring and uplifting songs spread. They have provided some great sound at local events. At one such event at Pratt Community College they were asked to be an opening act for a concert series.
To become better organized and more efficient they determined that Martha McDaniel would be their director. Elisa Stone is the accompanist. The two have joined together with the nine men to make up a dynamic group.
Besides the "Joyful Noise", another addition to the May concert is Curt Shoemaker. "The Shoe", as he is referred to, is an accomplished steel guitarist, entertainer and recording artist. He was a long time steel player with Daryl Schiff. He will be the special guest and playing with the band Isaiah. He is a member of the Kansas Steel Guitar Hall of Fame.
As a kid he liked the sound of the steel guitar. At the age of six he was part of his mother's band at local community events. As a rural kid from Ionia, Kansas he played with many bands and learned to play more instruments. Finally he was able to purchase his own steel guitar. With some time in Nashville, Tennessee under his professional belt, he moved to Branson, Missouri and played in several shows there. He gained more experience in the musical field when he worked for KFRM Radio, Salina/Wichita as a band leader for their radio road shows.
Curt is back at home in Ionia, Kansas. He continues to write songs and performs his music across the nation.
Daryl Schiff continues to be part of the monthly Concert in the Barn with his vocal and instrumental abilities.
Griffin Hopkins will return to the barn for a few songs. His rendition of "My Girl is American Made", was a huge hit at the last concert. As a young man he is thriving with the structure from the preparation for the musical evenings. The love that is shown from the band and singers are helping him develop more confidence and he is finding his voice. He has the potential to create a great vocal talent.
Last month's program also included David Earls. David drew applause for "Only Make Believe" along with two other songs he delivered. He has a strong voice and was a great addition to the entertainment for the evening.
There is a great deal of talented folks in the area that come to entertain. Mark your calendar for Saturday, May 23, 2015 for the Concert in the Barn. The hay rack rides and concessions begin at 6:00 p.m. The concert at 7:00 p.m. The complete evening is a free and fun way to be social and enjoy these cool nights.
Follow the signs on the highway and find the huge barn. It is 7 miles west of Attica and 13 miles east of Medicine Lodge on highway 160.