Give blood.
Help save lives
Medicine Lodge Community
Blood Drive
United Methodist Church
108 E 2nd
Friday, October 20
12:00 p.m. to 6:00 p.m.
Please call 1-800-RED CROSS or visit
redcrossblood.org and enter: MedicineLodge
to schedule an appointment.
Walk-ins also accepted.
No One Fights Alone
Deven Leis
Benefit Supper
First Christian Church
Family Life Center
Wednesday, October 18
4:30 p.m. - 7:00 p.m.
Pulled pork, baked beans, and cake
STOCKADE HOURS: Medicine Lodge Stockade Summer Hours Beginning on June 1 st. 10:30 A.M. – 5:00 P.M. Monday – Saturday. Sundays 1:00-5:00 P.M. Closed on all Major Holidays.
FLU SHOTS: If you are over 65 and or disabled, you can call the Health Department (620-886-3294) and set up a time to come through our drive through and get your Flu Vaccine. You do need to call and make sure a nurse is available. This way, you don't have to get out of your car and come in!
Walking Taco Lunch!
Missions Youth Fundraiser
Sun, Oct 29 @ noon-1:30.
$5.00 per person
To Go, Dine In, or Free Delivery
1st Assembly
of God Church
Call 620-218-2050 to order
TRUNK OR TREAT
Tues, Oct 31 @ 6-8 PM
1st Assembly
of God Church
Safe. Easy. Fun.
Free Candy for kids 0-12
Free Hotdogs. Free Popcorn
CELEBRATE RECOVERY: You are invited to Celebrate Recovery, a Christ-centered recovery program, Thursday evenings from 6:30 to 9:00 p.m. at First Christian Church, 300 South Main Street, Medicine Lodge. Celebrate Recovery may help you become free from addictive, compulsive, and dysfunctional behaviors. Women and men are invited. For more information, call (620) 886-3743.
IRS SCAM: is one of the scams now prevalent in the area. Please remember to never give out any important information or numbers over the phone, ever. Ask for a call-back number and seek advice from a trusted individual before answering any questions. If the caller is threatening or pushy in any way, just hang-up. Hanging up is not bad manners; it is protecting yourself against scams.
FOOD DRIVE: All six locations of Farmers Co-op Equity Co. are conducting a food drive and are collecting items for the benefit of local food banks. All community members are urged to do their part and donate food items to help local friends and neighbors in need.
FLAGS AVAILABLE: The VFW Post #7625 have flags available in three different sizes: 3'x5', 4'x6', and 5'x8'. For more information, contact John Peirson at (620) 388-1459.
NOTICE: To obtain a burn permit, go to the City Office before burning. There is no charge and it is good for 30 days. Also, please remember to call the Sheriff's Office and let them know the address of where the burning will take place.
BUSINESS HOURS: Medicine Lodge Memorial Hospital and Physicians Clinic Admissions Office. Monday - Thursday, 6:30 a.m. to 5:30 p.m. Friday 6:30 a.m. - 2 :00 p.m. Patients can call to make appointments, make payments or general inquiries. Providers continue to see patients Monday - Thursday, 9:30 a.m. to 12:00 p.m. and 1:30 p.m. to 5:00 p.m., and Friday 9:30 a.m. to 12:00 p.m.
SUPPORT THE INDIANS - Medicine Lodge Indian car tags now available. Being sold as fundraiser for MLHS Booster Club. To get yours call or text Shawn Liebst at 620-213-2094. These tags are $8. Tags also available at Booster table at home games.
NOTICE: The Barber County Sheriff's Office is asking that if you need fingerprinted for Concealed Carry, Teacher, or for any other reason, please do not fill out the fingerprint card. With our new machine we will enter all information needed to fill the card out. The Sheriff's Office does not charge for fingerprinting and the hours for this are 12:00 pm-1:00pm and 4:30pm-5:30pm.
NOTICE: AA meetings are Tuesday nights at 8PM at the Presbyterian Church.
VFW POST #7625: Meetings are on the first Thursday of every month at 6:30 p.m. at the American Legion building in Medicine Lodge.
PLEASE HELP! MLGS is collecting Boxtops for Education. Please help! Boxtops can be dropped off at the collection box at White's Foodliner or The Grade School office. The school gets 10 cents per label so that really adds up! These labels are on products you already buy every day! Thank you for supporting MLGS! Friendly reminder to cut on lines. They have to be that way when redeemed.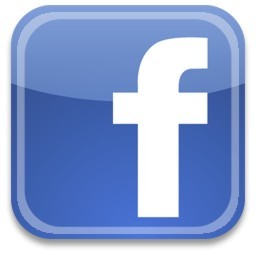 Like us on Facebook for more photos

October is Breast Cancer Awareness Month:

What You Need to Know and How You Can Help

Thanks to earlier detection –through screening and increased awareness— and better treatments, a woman's risk of dying of breast dropped 38 percent between the late 1980s and 2014, translating into 297,300 fewer breast cancer deaths during that time.

However, there's much more to be done. Breast cancer is still the second leading cause of cancer death in women. Only lung cancer kills more women each year. And there remains a large racial gap in mortality, with African-American women having 42 percent higher death rates compared to whites. The chance that a woman will die from breast cancer is about 1 in 37 (about 2.7 percent).

If you or someone you love is concerned about developing breast cancer, have been recently diagnosed, are going through treatment, or are trying to stay well after treatment, the American Cancer Society can help you find the answers you need.

The Facts:

The American Cancer Society's estimates for breast cancer in the United States for 2017 are:

· About 252,710 new cases of invasive breast cancer will be diagnosed in women.

· About 63,410 new cases of carcinoma in situ (CIS) will be diagnosed (CIS is non-invasive and is the earliest form of breast cancer).

· About 40,610 women will die from breast cancer.

· While black and white women get breast cancer at roughly the same rate, black women are more likely to die from it.

At this time, there are more than 3.1 million people with a history of breast cancer in the United States. (This includes women still being treated and those who have completed treatment.)

Risk factors:

· Limited but accumulating research indicates that smoking may slightly increase breast cancer risk, particularly long-term, heavy smoking and among women who start smoking before their first pregnancy.

· Obesity increases the risk of postmenopausal breast cancer. Risk is about 1.5 times higher in overweight women and about 2 times higher in obese women than in lean women.

· Growing evidence suggests that women who get regular physical activity have a 10%-25% lower risk of breast cancer compared to women who are inactive, with stronger evidence for postmenopausal than pre-menopausal women.

· Numerous studies have confirmed that alcohol consumption increases the risk of breast cancer in women by about 7%-10% for each one drink of alcohol consumed per day on average. Women who have 2-3 alcoholic drinks per day have a 20 percent higher risk of breast cancer compared to non-drinkers.

What You Can Do to Help

From investing in research, providing free rides to treatment, giving insurance advice and providing a free place to stay during chemotherapy, the American Cancer Society is attacking cancer from every angle.

Join us and help save lives from breast cancer: Fundraise and participate in one of more than 250 Making Strides events or, participate virtually at makingstrideswalk.org.

Take action with The American Cancer Society's nonprofit, nonpartisan advocacy affiliate, the American Cancer Society Cancer Action Network (ACS CAN) and help make fighting breast cancer a national priority at acscan.org/makingstrides. You can also come support our High School Volleyball team Tuesday, October 17

th for Pink-out night in honor of breast cancer awareness.