God Heals Hurting People: If you have been hurt by people or situations, come to 420 W. 2nd at 7PM on Tuesdays or call Rev. Arthur. A. Sorg at 620-213-1127

NOTICE: If your house is within the ML city limits and needs a new 9-1-1 number, please contact the Stampede 4-H Club for a FREE set! Our club is providing free house numbers as a community service for emergency preparedness. Hardware is provided, and you can attach them or we can. Give us a call at 620-886-2244.

Heritage Center Bingo
It's been a long time....but we're back!
See you at the Heritage Center in Medicine Lodge for a evening of fun, friends and if your lucky......a little $$$ too!

DO YOU DONATE TO
THE FOOD BANK?
If so, please complete a simple, anonymous online survey at http://bit.ly/BCUFoodBank.
A printed version is available at the Food Bank or by calling Barber County United 620-930-6667. Your input is appreciated.

Stockade Hours Effective
Immediately
Regular Hours
Closed Monday
Tuesday-Friday 1:00-5:00 p.m.
Saturday 10:30-5:00 p.m.
Sunday 1:00-5:00 p.m.

NOTICE: New Meeting Time! 7 p.m. at the Legion Bldg. Meetings will now be held on the 2nd Thursday of the month, and no longer on the 1st Thursday. We will be coordinating the VFW & American Legion meetings together.

NOTICE: Help and hope for family and friends of alcoholics. Join us at Al-Anon (adults) at 7 and Alateen (youth) at 6 in the basement of the Kiowa St. John's Catholic Church rectory (house on corner of Main and 10th). For questions or possible transportation, please call (620) 899-3268 or email kiowaafg@gmail.com

NOTICE: To obtain a burn permit in Medicine Lodge, go to the City Office before burning. There is no charge and it is good for 30 days. Also, please remember to call the Sheriff's Office and let them know the address.

SCAM ALERT: Businesses in the Liberal area have been targeted by scammers demanding payment or threatening disconnection. The number given to call back with payment is 866.985.8538, ext. 101. DO NOT CALL BACK OR PAY. Southern Pioneer Electric will never demand payment or threaten disconnection. If you receive a call demanding payment immediately, please hang up and call our office at 620.624.7433.

CELEBRATE RECOVERY: You are invited to Celebrate Recovery, a Christ-centered recovery program, Thursday evenings from 6:30 to 9:00 p.m. at First Christian Church, 300 South Main Street, Medicine Lodge. Celebrate Recovery may help you become free from addictive, compulsive, and dysfunctional behaviors. Women and men are invited. For more information, call (620) 886-3743.

NOTICE: South Central Community Foundation "Youth Making A Difference" application are here at this link: https://sccfks.org/aboutymad.html
This is a great opportunity for South Barber 9-12th grade students to gain experience with grant selections, network for scholarships, build friendships, and resume experience! Please encourage your student to complete the application and thank you in advance for representing South Barber USD 255!!!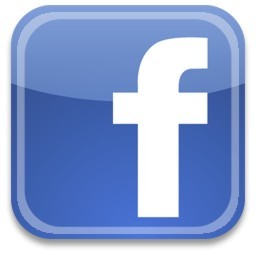 Like us on Facebook for more photos
Kiowa's Octoberfest is on Halloween
By Aimee Bryan
The Gyp Hill Premiere
The annual Octoberfest on Kiowa's Main Street is on Sunday, October 31st and is sure to kick off your Halloween adventures with a bang.
Events will start at 2 P.M. The grills and smokers will be fired up for the Chamber of Commerce's yearly meat cook off, sponsored by SCTelcom. In case you're up for some healthy competition the three categories are ribs, pulled meat, and other. If you have questions, call Shawna Schupbach. The meat must be turned in at 4 P.M. to be judged. Typically each year a line starts to form much before that and you walk away with a lot more than you expect. Its accompanied with potatoes, baked beans, and a roll for $5 a plate. It's absolutely the most delicious meal you can get on a Sunday in Kiowa.
There will be pumpkin bowling, face painting, carnival style games, sidewalk chalk contest, pumpkin decorating and halloween costume contests. Some stores will be open to shop in and vendors are welcome to join the atmosphere and set up on the sidewalks.
As spooky music tunes fill the air, you can meander the downtown area visiting with all your friends and family. You never know what neat treat might be served and you can finish the evening off by trick-or-treating in favorite neighborhoods. It sounds like a perfect Barber County Halloween with food, friends, family, and lots of fun.