MOBILE PANTRY: Wednesday, January 24, 2018. United Methodist Church, 108 E. 2nd, Medicine Lodge, in front of church weather permitting. 12:30 p.m. to 1:15 p.m. Anyone in need of food assistance may attend. Guests sign in with their address and number in household. Limit one visit per household.
NOTICE: trash service will be on Tuesday and Friday this week due to the Martin Luther King holiday.
FREE DENTAL: If you need dental work done and don't have insurance or the money to get your dental work finished, come to Hutchinson on Feb 9th or 10th.
This is a great service project of the Kansas Dental Charitable Foundation, Kansas Dental Association and the Kansas Mission of Mercy, and many more. It is a wonderful opportunity since it is so close.
The Kansas Mission of Mercy is going to be In Hutchinson, KS on February 9 and 10th. The doors will open at 4:30 am. They will serve breakfast and lunch. Bring snacks and water.
If you have questions or need more information call the Health Department at 620-886-3294
NUTS: Gyp Hills Pilot Club has a new shipment of nuts. Pecan Halves, Pecan Pieces, Cashews, Walnuts. May be picked up at the Lincoln Library or call Rosalee Armstrong: 620-886-3598 or Joann Schield: 620-770-1414. Just in time for the Holidays!
Stockade winter hours: Monday-Sunday 1:00-4:00 P.M. Closed on major holidays.
FLU SHOTS: If you are over 65 and or disabled, you can call the Health Department (620-886-3294) and set up a time to come through our drive through and get your Flu Vaccine. You do need to call and make sure a nurse is available. This way, you don't have to get out of your car and come in!
CELEBRATE RECOVERY: You are invited to Celebrate Recovery, a Christ-centered recovery program, Thursday evenings from 6:30 to 9:00 p.m. at First Christian Church, 300 South Main Street, Medicine Lodge. Celebrate Recovery may help you become free from addictive, compulsive, and dysfunctional behaviors. Women and men are invited. For more information, call (620) 886-3743.
IRS SCAM: is one of the scams now prevalent in the area. Please remember to never give out any important information or numbers over the phone, ever. Ask for a call-back number and seek advice from a trusted individual before answering any questions. If the caller is threatening or pushy in any way, just hang-up. Hanging up is not bad manners; it is protecting yourself against scams.
FOOD DRIVE: All six locations of Farmers Co-op Equity Co. are conducting a food drive and are collecting items for the benefit of local food banks. All community members are urged to do their part and donate food items to help local friends and neighbors in need.
NOTICE: To obtain a burn permit, go to the City Office before burning. There is no charge and it is good for 30 days. Also, please remember to call the Sheriff's Office and let them know the address of where the burning will take place.
BUSINESS HOURS: Medicine Lodge Memorial Hospital and Physicians Clinic Admissions Office. Monday - Thursday, 6:30 a.m. to 5:30 p.m. Friday 6:30 a.m. - 2 :00 p.m. Patients can call to make appointments, make payments or general inquiries. Providers continue to see patients Monday - Thursday, 9:30 a.m. to 12:00 p.m. and 1:30 p.m. to 5:00 p.m., and Friday 9:30 a.m. to 12:00 p.m.
FLAGS AVAILABLE: The VFW Post #7625 have flags available in three different sizes: 3'x5', 4'x6', and 5'x8'. For more information, contact John Peirson at (620) 388-1459.
SUPPORT THE INDIANS - Medicine Lodge Indian car tags now available. Being sold as fundraiser for MLHS Booster Club. To get yours call or text Shawn Liebst at 620-213-2094. These tags are $8. Tags also available at Booster table at home games.
NOTICE: The Barber County Sheriff's Office is asking that if you need fingerprinted for Concealed Carry, Teacher, or for any other reason, please do not fill out the fingerprint card. With our new machine we will enter all information needed to fill the card out. The Sheriff's Office does not charge for fingerprinting and the hours for this are 12:00 pm-1:00pm and 4:30pm-5:30pm.
NOTICE: AA meetings are Tuesday nights at 8PM at the Presbyterian Church.
Big Kansas Road Trip Meeting: December 10th, 2017, 5:30 p.m. School Board meeting room at the USD #254 building. Come help plan this event!
PLEASE HELP! MLGS is collecting Boxtops for Education. Please help! Boxtops can be dropped off at the collection box at White's Foodliner or The Grade School office. The school gets 10 cents per label so that really adds up! These labels are on products you already buy every day! Thank you for supporting MLGS! Friendly reminder to cut on lines. They have to be that way when redeemed.
VFW POST #7625: Meetings are on the first Thursday of every month at 6:30 p.m. at the American Legion building in Medicine Lodge.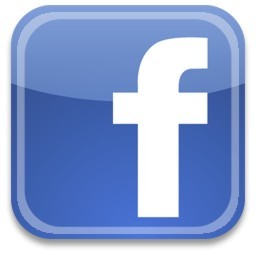 Like us on Facebook for more photos
Students should take FAFSA verification process seriously
The federal government requires many students who submit the Free Application for Federal Student Aid (FAFSA) to verify the information on the FAFSA. The students are chosen by the U.S. Department of Education.
Used to apply for most federal and many state student aid programs, the FAFSA asks detailed questions about the income and resources of students.
Parents are required to provide their information as well if their children are dependent students. Students are considered dependent if they are undergraduate students under 24 years old, not married, have no dependents of their own, are not veterans or were not orphans or wards of the court until age 19.
The college or, in some cases, an agency working with the college will contact students to let them know if their data is being verified.
Students and parents need to take that process seriously, according to KHEAA. Students chosen for verification cannot receive their financial aid until they have completed the process. As soon as they are contacted, they should provide any information that is required. Putting it off will only lead to frustration if the process isn't finished when classes are ready to start.
If students have decided not to attend a college that asked them for verification, they should let the college know so it will stop requesting information.
KHEAA is a public, non-profit agency established in 1966 to improve students' access to college. It provides information about financial aid and financial literacy at no cost to students and parents. KHEAA also helps colleges manage their student loan default rates and verify information submitted on the FAFSA. For more information about those services, visit www.kheaa.com.
In addition, KHEAA disburses private Advantage Education Loans for its sister agency, KHESLC. For more information about Advantage Education Loans, visit www.advantageeducationloan.com.