Notice to citizens of Medicine Lodge: Concerning the legal use of golf carts and ATVs (sometimes called side by sides) on city streets: ONLY licensed adults may operate these vehicles, when the vehicle is properly insured and has the appropriate license plate registered with the city.

"See You At the Pole"
National Day of Prayer
ML HS Flag Pole
Wed, Sept 27 @ 7:30 AM
Everyone Welcome!
Please Join us!

EXTREME KIDS CLUB: At the Medicine Lodge Methodist Church Wednesdays from 3:30 to 5:00 p.m. for ages 4 thru 6th grade. Snacks, physical activities, music, crafts, Bible lessons and fun! Registration is Wednesday, August 30 from 3:30 to 5 p.m. in the Fellowship Hall. Permission slip MUST be signed for your child to attend.

Grief Share: Grieving a loss? Find hope and healing after the death of a loved one. Join us for a weekly grief support group on Thursdays at 7:00 p.m. ML Methodist Church, Fireside Room, 108 E. Second Ave. 620-886-3903.

Barber County Health Department Monthly Schedule
Tuesday am -Wic Clinic/or by appointment
Tuesday pm- Footcare
Every 2nd week on Friday Footcare in Kiowa
Family Planning Clinic- once a month (day varies)
Covid vaccine offered by appointment
Allergy Clinic offered by appointment
Love and Logic parenting class -by appointment only
Presumptive Eligibility for KanCare- by appointment only
Immunizations by appointment only
Pre-school and kindergarten physicals
Flu shot Clinic -starting in Oct. every year

MEETING: VFW POST 7625 will meet the first Tuesday of every month at 7 p.m. at the Veteran's Hall.

COMMUNITY CARRY-IN DINNER for seniors age 50 and over at Isabel Senior Center. Every third Thursday at 6:00 p.m. Come join us.

FUNDRAISER: SB FFA has officially kicked off their Blue & Gold Meat sale today. By the end of the day all Ag Ed/FFA members will have order forms and be available to take your order. All forms are due back by Tuesday, September the 19th and the product will be delivered the first week of October. They will get the word out as to the exact delivery day as we get closer to October. Thank you in advance for your support!
2.5 lb. roll of sausage = $10
3 lb. package of thick cut bacon = $20
5 lb. bag of chicken tenders = $28

MOBILE PANTRY: Medicine Lodge pickup will be on Wednesday, September 20, 2023, at the United Methodist Church, 108 E. Second. 12:30 p.m. to 1:15 p.m. Anyone who needs food assistance in Northern Barber County may attend. Guests sign in with address and number in household. Limit one visit per household.

NOTICE: If your house is within the ML city limits and needs a new 9-1-1 number, please contact the Stampede 4-H Club for a FREE set! Our club is providing free house numbers as a community service for emergency preparedness. Hardware is provided, and you can attach them or we can. Give us a call at 620-886-2244.

MEETINGS: Sharon Fellowship Alcoholics Anonymous Meeting Tuesday evenings 7pm at the Senior Center in the People's Bank building 106 Broadway St Sharon, KS 67138. Contact Randy C 620-930-8207.

NOTICE: Help and hope for family and friends of alcoholics. Join us at Al-Anon (adults) at 7 and Alateen (youth) at 6 in the basement of the Kiowa St. John's Catholic Church rectory (house on corner of Main and 10th). For questions or possible transportation, please call (620) 899-3268 or email kiowaafg@gmail.com

SCAM ALERT: Businesses in the Liberal area have been targeted by scammers demanding payment or threatening disconnection. The number given to call back with payment is 866.985.8538, ext. 101. DO NOT CALL BACK OR PAY. Southern Pioneer Electric will never demand payment or threaten disconnection. If you receive a call demanding payment immediately, please hang up and call our office at 620.624.7433.

NOTICE: South Central Community Foundation "Youth Making A Difference" application are here at this link: https://sccfks.org/aboutymad.html This is a great opportunity for South Barber 9-12th grade students to gain experience with grant selections, network for scholarships, build friendships, and resume experience! Please encourage your student to complete the application and thank you in advance for representing South Barber USD 255!!!

Stockade Hours
Closed Monday
Tuesday-Friday 1:00-5:00 p.m.
Saturday 10:30-5:00 p.m.
Sunday 1:00-5:00 p.m.

NOTICE: To obtain a burn permit in Medicine Lodge, go to the City Office before burning. There is no charge and it is good for 30 days. Also, please remember to call the Sheriff's Office and let them know the address.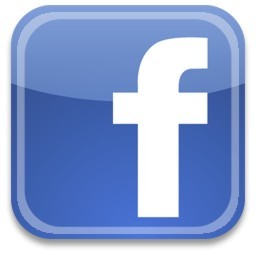 Several fundraisers planned for Bieber


By Tammy McCain Lonker
The Gyp Hill Premiere
The first week of September Cory Bieber suffered a stroke and remains in Wichita recovering.
Several fundraisers have happened or will be happening to assist with his expenses. On September 19th, Jack's Mule Barn accepted donations during Taco Tuesday. A t-shirt fundraiser is sponsored by Bieber friends. Those interested in ordering a shirt can do so at https://forms.gle/rqzmaoZpctPcvRg37.
A golf tournament and chicken and noodle meal are all being planned by different organizations.
A four-man scramble golf tournament is the process of finalization. The date was undetermined as of the press deadline. The Gyp Hill Premiere will post the final details on our FB page and in next week's "What's Happening" column. Tee time is 9am. Lunch will be provided. The cost is $200/team. Golf cart rental is very limited according to organizers. To sign up, contact Judd Dohrmann at (620)886-1057.
A raffle will be included the day of the golf tournament. Items that have been donated so far are beef bundles by Wheelock ranch and a Blackstone grill from Charlie Swayze. Anyone (individuals or businesses) that would like to provide additional auction items are asked to contact Julie Warner at (620)886-1786.
Medicine Lodge Methodist Church will be hosting a chicken and noodle meal on Wednesday, October 25, 2023 5:30pm. A free will offering will be taken.
Warner has also asked for anyone interested in purchasing scratch tickets for Bieber to show support and encouragement. "Biebs had the best time today working on the scratch tickets we took him, we thought we'd make it a thing," Warner stated.
Cards and/or tickets can be mailed to Julie Warner
1204 High St
Medicine Lodge, KS 67104
&/or hand delivered to Judd Dohrmann or Joe Dormann
Medicine Lodge is always there to rally around and support those who need it. Warner stated, "[We] love watching the community rally around our friend."