RESCHEDULED: Due to inclement weather predictions, the annual meeting of the Barber County Conservation District was cancelled January 14. Prior to cancellation, efforts were on-going to contact everyone who had made reservations to notify them of the cancellation and rescheduling. The meeting will now be held on Monday evening, January 30, 2017 at the Heritage Center in Medicine Lodge, 6:00 PM. If you would like to attend, please contact the Conservation Office at (620) 886-5311
EARLY DEADLINE: We are requesting that anything you have for the February 13, 2017 edition be to us by February 8 at noon. The reason for the early deadline is a Navy Graduation for the son of Kevin and Ronda Noland - Nick Noland.
KIDZTURN FUNDRAISER: Medicine Lodge First Assembly of God is hosting a Kidzturn fundraiser on Wednesday, January 25, 2017, from 5:30 p.m. to 7:30 p.m. Get a warm Frito pie, homemade cinnamon roll, and drink for $5.00. Additional donations appreciated. Dine in, delivery, and carry out. For more information, call (620) 886-3588.
CORRECTION: An unintentional misstatement of fact was included in last week's BOE article stated that Southern Pioneer donated $26,000, it was $2,600. We also reported that the Board did not approve the compressor for the chiller at the central office and they did make that approval. We apologize for the error.
GYP HILLS PRESCRIBED BURN ASSOCIATION ANNUAL MEETING
The Gyp Hills Prescribed Burn Association will hold its Annual Meeting Tuesday, January 31st, at Buster's Saloon in Sun City, KS. The meeting will begin at 7:00 p.m. and is open to members and those interested in prescribed burning as a management tool of native grassland. The meeting agenda will include informational post- Anderson Creek Wildfire updates, some business items, and the scheduling of 2017 prescribed burns. Annual membership fee is still $25 per ranch. Come early and enjoy some good food and fellowship as Buster's will open at 6:00 p.m. for meeting participants. For more information, call Tom Carr at 620-501-2552.
DADDY DAUGHTER DANCE: Third Annual Daddy Daughter Dance will be held on Saturday, February 4, 2017, 6 to 8 p.m. at the Heritage Center, 1056 SE Isabel Road, Medicine Lodge, Kansas. This event is a wonderful opportunity for a dad and his daughter(s) to get dressed up, dance, socialize, and make special lifelong memories together! There is no age limit. Light refreshments served. There will be a photographer taking and selling pictures. Cost of the dance is $5 per person in advance and $7 per person at the door. Advance tickets may be purchased at Strong's Insurance in Medicine Lodge.
NOTICE: All Christmas decorations at Highland Cemetery must be picked up by March 1, 2017.
Masonic Foundation Scholarships:
Kansas Masonic Foundation has scholarships of $500, $1000, and $5000 for universities, junior colleges, and Kansas technical schools. Apply online at KansasMasonic.Foundation/scholarships by March 31, 2017.
CELEBRATE RECOVERY: You are invited to Celebrate Recovery, a Christ-centered recovery program, Thursday evenings from 6:30 to 9:00 p.m. at First Christian Church, 300 South Main Street, Medicine Lodge. Celebrate Recovery may help you become free from addictive, compulsive,
and dysfunctional behaviors. Women and men are invited. For more information, call (620) 886-3743.
PILOT CLUB SCHOLARSHIP: Gyp Hill Pilot Club in Medicine Lodge will award a $400 scholarship to a student who will be pursuing an education in a medically related field. Apply through the scholarship application process at the High School. Applications are due by March 1, 2017.
NEW HOURS: The Stockade Museum will be open Tuesday thru Sunday 1-4 p.m. and will be closed on Mondays. 209 W. Fowler, 620-886-3553.
IRS SCAM: is one of the scams now prevalent in the area. Please remember to never give out any important information or numbers over the phone, ever. Ask for a call-back number and seek advice from a trusted individual before answering any questions. If the caller is threatening or pushy in any way, just hang-up. Hanging up is not bad manners; it is protecting yourself against scams.
FOOD DRIVE: All six locations of Farmers Co-op Equity Co. are conducting a food drive and are collecting items for the benefit of local food banks. All community members are urged to do their part and donate food items to help local friends and neighbors in need.
SATURDAY HOURS: NBCRC Wellness Center will now be offering Saturday hours of 8 - 11 a.m.
LEISURE CENTER: The Leisure Center is reaching out to the community to ask for help in delivering meals and driving the bus. One day a week (excluding Saturday and Sunday) is all you would be asked to do. If you feel like you cannot commit to one day a week then sign up as a reserve driver or deliverer. If you should need to be off, someone will fill in. This is a wonderful service for our community and certainly helps people who do not feel like fixing a meal or just can't because of health reasons. The saying "many hands make light work" certainly applies to this situation. Drivers need a valid driver's license. Please call 886-3466 if you are interested.
NUTS: The Gyp Hills Pilot Club has a new shipment of pecans (halves and pieces), walnuts, and cashews. They may be purchased at the Lincoln Library, or call a Pilot member. For more information, contact Rosalee Armstrong at (620) 886-3598.
NOTICE: The Barber County Sheriff's Office is asking that if you need fingerprinted for Concealed Carry, Teacher, or for any other reason, please do not fill out the fingerprint card. With our new machine we will enter all information needed to fill the card out. The Sheriff's Office does not charge for fingerprinting and the hours for this are 12:00 pm-1:00pm and 4:30pm-5:30pm.
NOTICE: To obtain a burn permit, go to the City Office before burning. There is no charge and it is good for 30 days. Also, please remember to call the Sheriff's Office and let them know the address of where the burning will take place.
NOTICE: AA meetings are Tuesday nights at 8PM at the Presbyterian Church.
FLAGS AVAILABLE: The VFW Post #7625 have flags available in three different sizes: 3'x5', 4'x6', and 5'x8'. For more information, contact John Peirson at (620) 388-1459.
VFW POST #7625: meetings are on the first Thursday of every month at 6:30 p.m. at the American Legion building in Medicine Lodge.
BUSINESS HOURS: Medicine Lodge Memorial Hospital and Physicians Clinic Admissions Office. Monday - Thursday, 6:30 a.m. to 5:30 p.m. Friday 6:30 a.m. - 2 :00 p.m. Patients can call to make appointments, make payments or general inquiries. Providers continue to see patients Monday - Thursday, 9:30 a.m. to 12:00 p.m. and 1:30 p.m. to 5:00 p.m., and Friday 9:30 a.m. to 12:00 p.m.
SUPPORT THE INDIANS - Medicine Lodge Indian car tags now available. Being sold as fundraiser for MLHS Booster Club. To get yours call or text Shawn Liebst at 620-213-2094. These tags are $8. Tags also available at Booster table at home games.
PLEASE HELP! MLGS is collecting Boxtops for Education. Please help! Boxtops can be dropped off at the collection box at White's Foodliner or The Grade School office. The school gets 10 cents per label so that really adds up! These labels are on products you already buy every day! Thank you for supporting MLGS! Friendly reminder to cut on lines. They have to be that way when redeemed.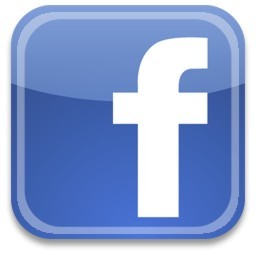 Like us on Facebook for more photos
Kansas NRCS Targets $2.0 Million in Assistance for Anderson Creek Wildfire Area
Kansas NRCS responds to Barber and Comanche County Conservation Districts' request for recovery assistance.
SALINA, Kansas–January 17, 2017
The Anderson Creek wildfire burned 273,000 acres in Barber County and over 400,000 acres spread out across the Oklahoma and Kansas border. After doing an assessment of the damage, the Barber County conservation district sought assistance from USDA's Natural Resources Conservation Service (NRCS).
In response to this request, Kansas NRCS created a special Environmental Quality Incentive Program (EQIP) initiative with $2.0 million in financial assistance funded over a four-year period for those impacted by the wildfire. An annual allocation of $500,000 is budgeted beginning fiscal year 2017 and ending in fiscal year 2020.
In the area affected by the wildfire, NRCS offices are now taking EQIP applications until the March 17, 2017 cut-off date. Applications received after this date will be considered for funding for the next application evaluation cut-off period. If the entire $500,000 is not allocated after the March cut-off, Kansas NRCS will issue a second cut-off date for early summer.
Monty Breneman, Kansas NRCS Assistant State Conservationist for Programs, said, "We've allocated $500,000 for each year for four years. If demand for assistance exceeds the initial allocation, our state conservationist will request additional funding."
Based on the county conservation district's analysis of resource concerns identified in the wildfire's footprint, financial assistance is targeted towards the following conservation practices: prescribed grazing, woody residue treatment, brush management, firebreaks, herbaceous weed control, and prescribed burning. Payment rate for these practices is based on 75% of the average cost of practice installation and 90% of the average cost of practice installation for historically underserved applicants.
Eric Banks, Kansas State Conservationist, expressed appreciation for the teamwork, "This special Kansas NRCS EQIP initiative complements other financial assistance such as that provided by The Nature Conservancy Regional Conservation Partnership Agreement (RCPP). One of the things I love about Kansas is how people come together to solve a problem. This wild fire was devastating. Now you have state and federal government, county district officials, and partners coming together providing technical and financial assistance to people hurt by this fire. I'm so fortunate to work with such 'can do' people."
For more information, go to the Kansas NRCS Web site www.ks.nrcs.usda.gov/programs or visit your local U.S. Department of Agriculture (USDA) Service Center. To find a service center near you, check on the Internet at offices.usda.gov. Follow us on Twitter @NRCS_Kansas.
USDA is an equal opportunity provider, employer, and lender.
*******
About the USDA Natural Resources Conservation Service:
One of the worst dust storms in American history occurred on April 14, 1935, a day known as "Black Sunday." After moving across Kansas, the dust cloud reached Washington, D.C. the next day. Congress took immediate action. President Roosevelt signed the bill creating the Soil Conservation Service on April 27, 1935. Now called the Natural Resources Conservation Service, we have a deeply held vision of a nation where the use of our natural resources is guided by a widely shared and heartfelt stewardship ethic.
Our approach starts with talking one-on-one with the landowner to understand their goals. We then apply science-based conservation practices to create a plan to fix problems such as soil health, grazing capacity, water and wind erosion, wildlife preservation, or wetland management. NRCS is here to help people help the land to sustain their livelihood now and for the future.