SNACK WITH SANTA: Sunflower Room at the Peoples Bank, Saturday, December 10, 2016. 9:30 a.m. to 11:30 a.m. Sponsored by Epsilon Sigma Alpha.
NUTS IN TIME FOR THE HOLIDAYS: The Gyp Hills Pilot Club has a new shipment of pecans (halves and pieces), walnuts, and cashews. They may be purchased at the Lincoln Library, or call a Pilot member. For more information, contact Rosalee Armstrong at (620) 886-3598.
POW/MIA stories sought: POW/MIA Recognition Day was observed Friday, September 16, 2016. If you or a local loved one personally have a POW or MIA story you are willing to share with our readers, please call The Gyp Hill Premiere at (620) 886-5654 or e-mail Brenda Head at
brenda@medicinelodge.com. Stories received may be featured in the coming weeks.
IRS SCAM: is one of the scams now prevalent in the area. Please remember to never give out any important information or numbers over the phone, ever. Ask for a call-back number and seek advice from a trusted individual before answering any questions. If the caller is threatening or pushy in any way, just hang-up. Hanging up is not bad manners; it is protecting yourself against scams.
FOOD DRIVE: All six locations of Farmers Co-op Equity Co. are conducting a food drive and are collecting items for the benefit of local food banks. All community members are urged to do their part and donate food items to help local friends and neighbors in need.
LEISURE CENTER: The Leisure Center is reaching out to the community to ask for help in delivering meals and driving the bus. One day a week (excluding Saturday and Sunday) is all you would be asked to do. If you feel like you cannot commit to one day a week then sign up as a reserve driver or deliverer. If you should need to be off, someone will fill in. This is a wonderful service for our community and certainly helps people who do not feel like fixing a meal or just can't because of health reasons. The saying "many hands make light work" certainly applies to this situation. Drivers need a valid driver's license. Please call 886-3466 if you are interested.
SATURDAY HOURS: NBCRC Wellness Center will now be offering Saturday hours of 8 - 11 a.m.
NOTICE: The Barber County Sheriff's Office is asking that if you need fingerprinted for Concealed Carry, Teacher, or for any other reason, please do not fill out the fingerprint card. With our new machine we will enter all information needed to fill the card out. The Sheriff's Office does not charge for fingerprinting and the hours for this are 12:00 pm-1:00pm and 4:30pm-5:30pm.
NOTICE: To obtain a burn permit, go to the City Office before burning. There is no charge and it is good for 30 days. Also, please remember to call the Sheriff's Office and let them know the address of where the burning will take place.
NOTICE: AA meetings are Tuesday nights at 8PM at the Presbyterian Church.
FLAGS AVAILABLE: The VFW Post #7625 have flags available in three different sizes: 3'x5', 4'x6', and 5'x8'. For more information, contact John Peirson at (620) 388-1459.
VFW POST #7625: meetings are on the first Thursday of every month at 6:30 p.m. at the American Legion building in Medicine Lodge.
BUSINESS HOURS: Medicine Lodge Memorial Hospital and Physicians Clinic Admissions Office. Monday - Thursday, 6:30 a.m. to 5:30 p.m. Friday 6:30 a.m. - 2 :00 p.m. Patients can call to make appointments, make payments or general inquiries. Providers continue to see patients Monday - Thursday, 9:30 a.m. to 12:00 p.m. and 1:30 p.m. to 5:00 p.m., and Friday 9:30 a.m. to 12:00 p.m.
SUPPORT THE INDIANS - Medicine Lodge Indian car tags now available. Being sold as fundraiser for MLHS Booster Club. To get yours call or text Shawn Liebst at 620-213-2094. These tags are $8. Tags also available at Booster table at home games.
PLEASE HELP! MLGS is collecting Boxtops for Education. Please help! Boxtops can be dropped off at the collection box at White's Foodliner or The Grade School office. The school gets 10 cents per label so that really adds up! These labels are on products you already buy every day! Thank you for supporting MLGS! Friendly reminder to cut on lines. They have to be that way when redeemed.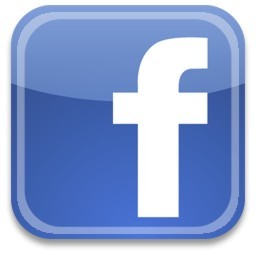 Like us on Facebook for more photos
2017 Kansas Cattle Drive
The Kansas Cattle Drive was started so that ranchers, K-State Research and Extension, the agriculture industry, FFA, and general public can all come together and learn what's happening in the beef industry across the Midwest. We are hosting ranches from across Kansas on Main Street in Buhler, KS on Saturday February 18th. These ranches will bring a representation of their herds to showcase in portable catch pens near the high school. There will be plenty to do inside or out regardless of temperature. You can visit the growing trade show while listening to live music. We will also have speakers on three different stages this year. We will have Chef Alli and Debbie Lyons-Blythe doing a cooking demonstration while talking about life on the ranch. Justin Talley will be presenting on pests and control in beef.
KC Olson will be presenting on fall burning of native pastures to control sericea lespedeza. Montana Stockman Curt Pate will join us this year. For more than a decade, Curt Pate has conducted demonstrations and clinics on stockmanship, colt starting and ranch horsemanship throughout North America and Europe. A nationally recognized stockmanship instructor, Pate teaches techniques on how to put the proper pressure on cattle at a different angle and at varying amounts to help move them comfortably and without a negative experience – for the stockman or the livestock. Curt will be in the Kansas Cattle Drive's new Demo Arena twice throughout the day. One demo will be called Horsemanship for Stockmanship and the last will be Cattle Handling on Foot. If you have kids, or are just a kid at heart, come visit the FFA Fun Zone where there will be plenty to do for all ages. Come get your picture with Willie the Wildcat from 11:00am to 1:00pm. Also, plan on eating at the food trucks parked just south of the high school or go to downtown Buhler and visit all the shopping and dining attractions the small town is packed with. We have a great line up of these speakers and more throughout the day - you won't want to miss it!