MEETING: Sharon Valley HEU will be hosting a lesson on Dyslexia by Amy Collins on April 23,2019 at 2:30 at the Leisure Center Everyone welcome.
DONATE BLOOD
Monday, April 15, Noon – 6:00 p.m.
United Methodist Church
108 E 2nd, Med. Lodge
For Appt. Call: 1-800-RED-CROSS
locally call 886-3558
or visit redcrossblood.org
Walk-ins accepted.
Childcare will be provided.
Please give blood.
Your donation makes a difference
in the lives of patients in need.
Nuts are here! Gyp Hills Pilot Club has peacan halves, pieces, walnuts, and cashews. You may pick up at Lincoln Library or call Rosalee Armstrong at 620-886-3598.
SCAM ALERT: Businesses in the Liberal area have been targeted by scammers demanding payment or threatening disconnection. The number given to call back with payment is 866.985.8538, ext. 101. DO NOT CALL BACK OR PAY. Southern Pioneer Electric will never demand payment or threaten disconnection. If you receive a call demanding payment immediately, please hang up and call our office at 620.624.7433.
MEMORIAL: Classmates and friends of Ronnie Fincher are starting a Ronnie Fincher Memorial Scholarship that will be given annually to a MLHS baseball player. Ronnie was an avid baseball fan, particularly of the St. Louis Cardinals. Donations may be sent to the Peoples Bank of Medicine Lodge or given to Bill or Patti Barnard or Brett Fincher.
CELEBRATE RECOVERY: You are invited to Celebrate Recovery, a Christ-centered recovery program, Thursday evenings from 6:30 to 9:00 p.m. at First Christian Church, 300 South Main Street, Medicine Lodge. Celebrate Recovery may help you become free from addictive, compulsive, and dysfunctional behaviors. Women and men are invited. For more information, call (620) 886-3743.
FOOD DRIVE: All six locations of Farmers Co-op Equity Co. are conducting a food drive and are collecting items for the benefit of local food banks. All community members are urged to do their part and donate food items to help local friends and neighbors in need.
NOTICE: To obtain a burn permit, go to the City Office before burning. There is no charge and it is good for 30 days. Also, please remember to call the Sheriff's Office and let them know the address of where the burning will take place.
FLAGS AVAILABLE: The VFW Post #7625 have flags available in three different sizes: 3'x5', 4'x6', and 5'x8'. For more information, contact Phillip Sillat (620) 886-5166.
SUPPORT THE INDIANS - Medicine Lodge Indian car tags now available. Being sold as fundraiser for MLHS Booster Club. To get yours call or text Shawn Liebst at 620-213-2094. These tags are $8. Tags also available at Booster table at home games.
IRS SCAM: is one of the scams now prevalent in the area. Please remember to never give out any important information or numbers over the phone, ever. Ask for a call-back number and seek advice from a trusted individual before answering any questions. If the caller is threatening or pushy in any way, just hang-up. Hanging up is not bad manners; it is protecting yourself against scams.
NOTICE: The Barber County Sheriff's Office is asking that if you need fingerprinted for Concealed Carry, Teacher, or for any other reason, please do not fill out the fingerprint card. With our new machine we will enter all information needed to fill the card out. The Sheriff's Office does not charge for fingerprinting and the hours for this are 12:00 pm-1:00pm and 4:30pm-5:30pm.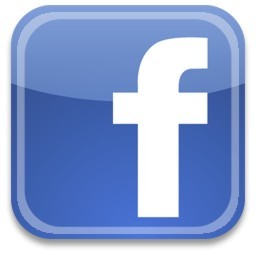 Like us on Facebook for more photos
Walk Kansas March 17
What is one of the best things you can do for your body, mind and spirit? You guessed it – move your way, every day!! K-State Research and Extension is pleased to offer this health initiative designed to help you move more, eat better and live life to the fullest. Regular exercise can help you live longer, maintain a healthy weight, reduce your risk of developing some cancers, reduce your risk of heart disease and stroke, reduce diabetes risk, boost your brain power, improve your mood and relieve stress. Wow – there isn't a pill that can offer all of those benefits!!
Walk Kansas is a team-based program, meaning that you are part of a 6-member team and together you will select a goal (challenge) to work toward during the 8 weeks. Here are the options for your team.
Challenge 1: Discover the 8 Wonders of Kansas! This journey requires each person to get 2 ½ hours of moderate activity per week.
Challenge 2: Go Cross Country from Troy to Elkhart, which requires 4 hours of activity per person per week.
Challenge 3: Little Balkans to Nicodemus – a trail that takes you through southeast Kansas and then up to Nicodemus with interesting stops along the way. This requires 6 hours of activity per person/week.
Each person logs minutes of moderate/vigorous activity and these are converted to Walk Kansas miles (15 minute = 1 mile) on the website. A complete description of activities that count for Walk Kansas and how to report minutes is provided after you sign up.
To register online at www.walkkansasonline.org: If you already have a team, wait for your captain to register the team online. You will receive a message by email asking you to complete registration and give your consent to participate. Your captain will be responsible for collecting fees for the entire team. If you don't have a team, and would like to join one, go online and register as an individual. The Barber County Extension office will connect you with a team that has similar goals.
You can also register with paper forms: Contact the Barber County Extension Office at 620-886-3971 for these forms or more information. The cost of Walk Kansas is $8 per person. This provides you with a weekly newsletter and prizes at the end. This year, all teams completing the challenge they select will be entered into a drawing for gift certificates to Barber County businesses.