YOUTH RALLY: Winter Youth Rally hosted by Medicine Lodge First Assembly of God for all area youth from 6th through 12th grades. Worship led by Michael Monte of Lifepoint Church of Valley Center and Wheatstate Camp, along with the worship team "The Collective." All youth are invited to the rally on Friday, February 24th, from 7 to 10 p.m. Snacks. Fun. Speaker. Powerful worship. All youth are welcome!
Bible Prophecy Seminar: A second presentation of the final events of Bible prophecy sponsored by the Concert in the Barn will be Saturday, February 25, 2017, at the Concert in the Barn Outreach House. BBQ beef sandwiches and salad will be served at 6:00 p.m. The seminar will begin at 6:30 p.m.
Many signs spoken about in the book of Revelation have already taken place or are on the world stage to take place soon. End time prophecy has been studied for years and will be shared about what the Bible speaks regarding happenings in the Last Days before the rapture takes place. The rapture is a safety net, an escape hatch for those who have placed their trust in the Lord and are watching for His coming. There is not charge for the meal or seminar.
For more information, call (316) 706-5993.
LUTHERAN LAYMEN'S PANCAKE AND SAUSAGE SUPPER: Trinity Lutheran Laymen's League is hosting its annual Pancake and Sausage Supper on Sunday, February 26, 2017, from 4:00 p.m. to 7:00 p.m. in the Trinity Lutheran Church basement (across from Medicine Lodge High School). The meal of pancakes, sausage, eggs, and beverages will be available for a freewill offering.
NOTICE: Meet and Greet for all Barber County citizens with Senator Larry Alley and Rep. Kyle Hoffman on 3/1/2017, 9am to 10 am, at the Leisure Center. They will also be at the Kiowa Senior Center from 11 am to noon.
MOBILE PANTRY: The Mobile Pantry will be coming to Medicine Lodge United Methodist Church located at 108 E. 2nd Avenue, on Wednesday, February 22, 2017, from 12:30 to 1:15 p.m. It will take place in front of the church if weather permits; in the event of inclement weather, it will be moved to the fellowship hall. Anyone in need of food assistance may attend. This is a first come, first served basis. Guests will be required to sign in with their address and number in household. Limit one visit per household. For more information, contact Debi Kreutzman at (316) 265-FOOD or visit the Kansas Food Bank's website, www.kansasfoodbank.org.
AMERICAN LEGION PANCAKE SUPPER: The American Legion Lorraine Post 98 will be hosting its annual pancake, egg and sausage supper on Saturday, March 4, 2017, from 4 p.m. to 7 p.m. at the American Legion hall located at 201 N. Main in Isabel. Freewill donation.
NOTICE: All Christmas decorations at Highland Cemetery must be picked up by March 1, 2017.
Masonic Foundation Scholarships: Kansas Masonic Foundation has scholarships of $500, $1000, and $5000 for universities, junior colleges, and Kansas technical schools. Apply online at KansasMasonic.Foundation/scholarships by March 31, 2017.
CELEBRATE RECOVERY: You are invited to Celebrate Recovery, a Christ-centered recovery program, Thursday evenings from 6:30 to 9:00 p.m. at First Christian Church, 300 South Main Street, Medicine Lodge. Celebrate Recovery may help you become free from addictive, compulsive, and dysfunctional behaviors. Women and men are invited. For more information, call (620) 886-3743.
PILOT CLUB SCHOLARSHIP: Gyp Hill Pilot Club in Medicine Lodge will award a $400 scholarship to a student who will be pursuing an education in a medically related field. Apply through the scholarship application process at the High School. Applications are due by March 1, 2017.
NEW HOURS: The Stockade Museum will be open Tuesday thru Sunday 1-4 p.m. and will be closed on Mondays. 209 W. Fowler, 620-886-3553.
IRS SCAM: is one of the scams now prevalent in the area. Please remember to never give out any important information or numbers over the phone, ever. Ask for a call-back number and seek advice from a trusted individual before answering any questions. If the caller is threatening or pushy in any way, just hang-up. Hanging up is not bad manners; it is protecting yourself against scams.
FOOD DRIVE: All six locations of Farmers Co-op Equity Co. are conducting a food drive and are collecting items for the benefit of local food banks. All community members are urged to do their part and donate food items to help local friends and neighbors in need.
SATURDAY HOURS: NBCRC Wellness Center will now be offering Saturday hours of 8 - 11 a.m.
LEISURE CENTER: The Leisure Center is reaching out to the community to ask for help in delivering meals and driving the bus. One day a week (excluding Saturday and Sunday) is all you would be asked to do. If you feel like you cannot commit to one day a week then sign up as a reserve driver or deliverer. If you should need to be off, someone will fill in. This is a wonderful service for our community and certainly helps people who do not feel like fixing a meal or just can't because of health reasons. The saying "many hands make light work" certainly applies to this situation. Drivers need a valid driver's license. Please call 886-3466 if you are interested.
FRESH NUTS: Select Jumbo Pecan Halves or English Walnuts, Halves & Pieces are available in 1-lb. pkgs. The fresh nuts are being sold by Gyp Hills Pilot Club and are available at the Lincoln Library during regular hours or by calling Rosalee Armstrong at 620-886-3598.
NOTICE: The Barber County Sheriff's Office is asking that if you need fingerprinted for Concealed Carry, Teacher, or for any other reason, please do not fill out the fingerprint card. With our new machine we will enter all information needed to fill the card out. The Sheriff's Office does not charge for fingerprinting and the hours for this are 12:00 pm-1:00pm and 4:30pm-5:30pm.
NOTICE: To obtain a burn permit, go to the City Office before burning. There is no charge and it is good for 30 days. Also, please remember to call the Sheriff's Office and let them know the address of where the burning will take place.
NOTICE: AA meetings are Tuesday nights at 8PM at the Presbyterian Church.
FLAGS AVAILABLE: The VFW Post #7625 have flags available in three different sizes: 3'x5', 4'x6', and 5'x8'. For more information, contact John Peirson at (620) 388-1459.
VFW POST #7625: meetings are on the first Thursday of every month at 6:30 p.m. at the American Legion building in Medicine Lodge.
BUSINESS HOURS: Medicine Lodge Memorial Hospital and Physicians Clinic Admissions Office. Monday - Thursday, 6:30 a.m. to 5:30 p.m. Friday 6:30 a.m. - 2 :00 p.m. Patients can call to make appointments, make payments or general inquiries. Providers continue to see patients Monday - Thursday, 9:30 a.m. to 12:00 p.m. and 1:30 p.m. to 5:00 p.m., and Friday 9:30 a.m. to 12:00 p.m.
SUPPORT THE INDIANS - Medicine Lodge Indian car tags now available. Being sold as fundraiser for MLHS Booster Club. To get yours call or text Shawn Liebst at 620-213-2094. These tags are $8. Tags also available at Booster table at home games.
PLEASE HELP! MLGS is collecting Boxtops for Education. Please help! Boxtops can be dropped off at the collection box at White's Foodliner or The Grade School office. The school gets 10 cents per label so that really adds up! These labels are on products you already buy every day! Thank you for supporting MLGS! Friendly reminder to cut on lines. They have to be that way when redeemed.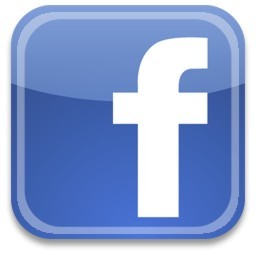 Like us on Facebook for more photos
Citizens Bank of Kansas to Provide Six Free Cosmosphere Camp Scholarships
HUTCHINSON, Kan. – Feb. 14, 2017 – Citizens Bank of Kansas (CBK) is partnering again this summer with the Cosmosphere International Science Education Center and Space Museum in Hutchinson to send six sixth graders to Cosmosphere Camp. CBK will award six scholarships – one for each of its branch locations in East Wichita, West Wichita, Kingman, Medicine Lodge, Pretty Prairie and Winfield.
Scholarship winners will attend the Cosmosphere's Mars Academy camp, a three-day overnight camp during which students build robotic sensor platforms to navigate a Martian landscape, construct a power grid, engineer and program robots, geocache to find their survival needs and build a Martian habitat.
Available 2017 summer dates for the Mars Academy camp are June 9-11, June 16-18, June 30- July 2 (all girls camp), July 7-9, and July 21-23.
To be eligible for consideration, participants must be entering sixth grade in the Fall of 2017 and submit a 100- to 200-word original essay on "Why I want to attend Mars Space Camp at the Cosmosphere this summer." Parental consent is required and essay entries are due April 1, 2017. Those interested should email: essays@cbok.com to request a copy of the contest rules and an entry form.
"We're excited to join the Cosmosphere in their endeavors to provide meaningful learning opportunities to students in our communities," said Jane Deterding, Chairman of the Board of Citizens Bank of Kansas. "Our own kids have attended these camps and have come home with great stories of space exploration. Any parent who would love to hear stories like that should encourage their child to participate."
Cosmosphere camps ignite curiosity. From second graders through high school seniors, Cosmosphere campers spread their wings, expand their minds, and have fun they won't find anywhere else on earth. Campers have the opportunity to build robots and rockets, SCUBA train like astronauts, participate in interplanetary missions to solve a crisis, learn to fly, understand the medical demands of long duration space travel…and those are just some of ways kids can spend their summer at Cosmosphere camps.
For more information on Cosmosphere Camps:
Online: http://cosmo.org/explore/camps
Email: camps@cosmo.org
Phone: 800.397.0330 ext. 323 or 620.665.9323
About Citizens Bank of Kansas
Citizens Bank of Kansas, which has banking facilities throughout south-central Kansas, has a strong tradition of community service. CBK takes pride in being the family-owned neighborhood bank for its customers for four generations. For more information, visit www.citizensbankofkansas.com.
About The Cosmosphere
The Cosmosphere International SciEd Center & Space Museum is located at 1100 North Plum in Hutchinson, KS. Its collection of U.S. space artifacts is second only to the Smithsonian's National Air and Space Museum, and it showcases the largest collection of Russian space artifacts outside of Moscow. This unique collection allows the Cosmosphere to tell the story of the space race better than any museum in the world while offering fully immersive education experiences that meet the Next Generation Science Standards and introduce students to the power of wondering—asking the critical questions that lead to discovery. The Cosmosphere's Carey Digital Dome Theater offers documentary showings daily and recently-released feature films on weekends. The state of the art digital 4K projection theater coupled with digital surround sound audio provides an immersive environment that wraps the viewer in a theater-going experience they won't find anywhere else. Visit the Cosmosphere online at www.cosmo.org.