MEDICINE LODGE BLOOD DRIVE: Monday, August 17, 2020, 12:00 p.m. to 6:00 p.m. United Methodist Church, Main Room, 108 E. 2nd Ave.

SPECIAL USD 254 BOARD MEETING: Notice to Public: USD 254 will hold a special board meeting at the USD 254 District Office, 100 E 1st, in Medicine Lodge, KS on Monday, August 3rd @ 7:30 p.m. via zoom to discuss the COVID 19 district policies and protocols for the 2020-2021 school year.

NOTICE: Under advisement of the Barber County Health Department, The Kiowa Senior Center will not re-open until the end of June or Phase 4 of the COVID-19 re-open schedule.

SOUTH BARBER ENTROLLMENT: Looking forward to seeing everyone at District Enrollment— AUGUST 10th-12th 2020:
· MONDAY, AUG. 10th - K-6 Enrollment 8-4 pm (At South Barber Elementary).
· TUESDAY, AUG. 11th - K-6 Enrollment 8-4 pm (at South Barber Elementary); Seniors 8-10am; Juniors 10- 12noon; Soph. 1:30-3:30pm (At South Barber 7th-12th Site); Fresh. 6:00 pm (At South Barber 7-12th Site Auditorium).
· TUESDAY, AUG. 11th - COVID-19 Parent Meeting 7PM H.S. Gym. (Also live stream at South Barber USD 255 Facebook Page).
· WEDNESDAY AUG. 12th - PreK 8-4pm (At Elementary site); 8th grade 8-10am; 7th grade 6pm (At 7th-12th Grades Site).
Please visit - https://www.southbarber.com/enrollment to print off applicable forms and receive necessary information for enrollment.

NOTICE: Kiowa City Office change of hours. Will now be open from 7:30 A.M.- 4:30 P.M.

NEW SPORT: South Barber USD 255 is adding Cross-Country for boys and girls in the fall of 2020. Interested participants and questions about the program should contact Athletic Director Steve Roberts at stever@southbarber.com or 833-722-7237.

NOTICE: Due to Covid 19 the Lion's Club will not be soliciting Birthday Calendars this year. If you ordered one last year we will order you one this year. If you have additions or changes to be made with your listing, please email the Lion's Club of Medicine Lodge to:medicinelodgelions@gmail.com
or call Jeff Porter at the City office if you do not have access to email.
Thank you for your understanding during this difficult time.
Respectfully,
John W. Nixon, Lion's Club Secretary

Stockade is OPEN
Come see the new gift shop!
Closed on Monday's.
Regular Hours
Tues-Thurs 12 P.M.-5 P.M.
Fri-Sat 10:30 A.M.-5 P.M.
Sun 1 P.M.- 5 P.M.

NOTICE: Retired Veterans Chaplain, Rev. Kenneth Webb has a new address. After 38 years of serving Posts here in Kiowa, Chaplain Webb had to go into a nursing home. His new address is: Veterans Chaplain, Rev. Kenneth Webb, Ambassador Manor, 1340 E. 61st. Street, Tulsa, OK 74136-0605.

NOTICE: New Meeting Time! 7 p.m. at the Legion Bldg. Meetings will now be held on the 2nd Thursday of the month, and no longer on the 1st Thursday. We will be coordinating the VFW & American Legion meetings together.

NOTICE: To obtain a burn permit in Medicine Lodge, go to the City Office before burning. There is no charge and it is good for 30 days. Also, please remember to call the Sheriff's Office and let them know the address.

NOTICE: South Central Community Foundation "Youth Making A Difference" application are here at this link: https://sccfks.org/aboutymad.html
This is a great opportunity for South Barber 9-12th grade students to gain experience with grant selections, network for scholarships, build friendships, and resume experience! Please encourage your student to complete the application and thank you in advance for representing South Barber USD 255!!!

NOTICE: Help and hope for family and friends of alcoholics. Join us at Al-Anon (adults) at 7 and Alateen (youth) at 6 in the basement of the Kiowa St. John's Catholic Church rectory (house on corner of Main and 10th). For questions or possible transportation, please call (620) 899-3268 or email kiowaafg@gmail.com

SCAM ALERT: Businesses in the Liberal area have been targeted by scammers demanding payment or threatening disconnection. The number given to call back with payment is 866.985.8538, ext. 101. DO NOT CALL BACK OR PAY. Southern Pioneer Electric will never demand payment or threaten disconnection. If you receive a call demanding payment immediately, please hang up and call our office at 620.624.7433.

CELEBRATE RECOVERY: You are invited to Celebrate Recovery, a Christ-centered recovery program, Thursday evenings from 6:30 to 9:00 p.m. at First Christian Church, 300 South Main Street, Medicine Lodge. Celebrate Recovery may help you become free from addictive, compulsive, and dysfunctional behaviors. Women and men are invited. For more information, call (620) 886-3743.

FOOD DRIVE: All six locations of Farmers Co-op Equity Co. are conducting a food drive and are collecting items for the benefit of local food banks. All community members are urged to do their part and donate food items to help local friends and neighbors in need.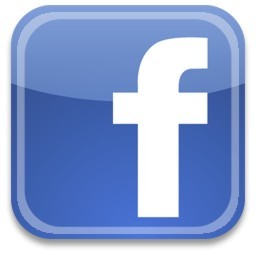 Like us on Facebook for more photos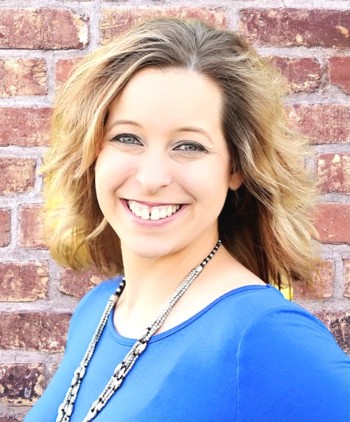 Brook Keast
CBOK Introduces New Branch Managers

Brook Keast has joined CBK as the Branch Manager in Medicine Lodge, bringing with her ten years of customer service experience. Those from Medicine Lodge may know her from the Black Diamond Express, where Brook and her family were previous owners. Brook is involved with many Medicine Lodge community activities including the Chamber of Commerce, Red-Dirt Roundup, and Golf Course board. She is a graduate of South Barber High School and Hutchinson Community College. Brook and her husband, Kade, have two children, Kyden and Kasen, and enjoy sports and camping among other family activities.
Tyler Lankford, the new Branch Manager in the CBK Derby-Buckner branch, is a familiar face at Citizens Bank of Kansas. Tyler has been with CBK and its predecessor, Verus Bank, since 2017, serving in various customer service roles including New Accounts and Retail Banking Specialist II (teller). Tyler is a Derby native, graduating from Derby High School before attending Wichita State University. Tyler and his wife, Taylor, are busy with house renovations and their three Labrador Retrievers - Boomer, Daisy, and Millie.
Bailey Campbell is the new Branch Manager at the Derby-Rock Road branch. Bailey has nine years of banking experience in Kansas and Oklahoma, ranging from loans to private banking. A native of Enid, Oklahoma, Bailey graduated from Enid High School and attended Central University of Oklahoma. Bailey's family includes husband, Mike, and three sons - Harvey, Cooper, and Hudson. They spend their family time together with Derby Football (in which Harvey and Cooper participate), swimming and exploring local food trucks.
"We're thrilled to have these three talented individuals as Branch Managers at CBK, bringing their skills and experience to enhance our Bank," said Stacy Gear, SVP/Chief Development Officer. "Providing quality customer service is our top priority; Brook, Tyler, and Bailey will lead the charge at our branches."
Citizens Bank of Kansas takes pride in being the family-owned neighborhood bank for its customers for four generations. CBK has banking facilities throughout south central Kansas and has a strong tradition of community service. Learn more at www.citizensbankofkansas.com.