EARLY DEADLINE: Our deadline for our Thanksgiving Edition (November 19, 2018) will be on Wednesday, November 14 by 5 p.m. for all copy and advertising. Our offices will be closed on Friday, November 16th for a family event. Thank you!
BASKETBALL: Workday for MLHS Basketball players on November 17th from 8:00 AM-Finished. If you have a project, please email Josh Ybarra at jybarra@usd254.org
OPEN HOUSE: It's almost that time! Christmas is right around the corner, and the Chamber has scheduled Open House. Mark your calendars for Sunday November 18th, 2018. Details will be out soon but wanted to give everyone a heads up about the LIGHTED parade. If there is anything your business or organization would like to add to the schedule of events please let me know, and I will get it added.
Just a reminder. Indian bucks are a great way to give back to the community. They are free of charge and great gifts!
UPCOMING EVENTS AT THE LINCOLN LIBRARY: November 13 @ 10 am there will be a screening of the new PBS program Let's Go Luna
November 15 @ 7 pm is Kansas Reads to Preschoolers
November 18 @ 3 pm during Christmas Open House we will have a StoryTime
MOBILE PANTRY: Wednesday, November 14, 2018. Medicine Lodge United Methodist Church, 108 E. Second. 12:30 p.m. to 1:15 p.m. Anyone who needs food assistance may attend. Guests sign in with address and number in household. Limit one visit per household.
Nuts are here! Gyp Hills Pilot Club has peacan halves, pieces, walnuts, and cashews. You may pick up at Lincoln Library or call Rosalee Armstrong at 620-886-3598.
SCAM ALERT: Businesses in the Liberal area have been targeted by scammers demanding payment or threatening disconnection. The number given to call back with payment is 866.985.8538, ext. 101. DO NOT CALL BACK OR PAY. Southern Pioneer Electric will never demand payment or threaten disconnection. If you receive a call demanding payment immediately, please hang up and call our office at 620.624.7433.
MEMORIAL: Classmates and friends of Ronnie Fincher are starting a Ronnie Fincher Memorial Scholarship that will be given annually to a MLHS baseball player. Ronnie was an avid baseball fan, particularly of the St. Louis Cardinals. Donations may be sent to the Peoples Bank of Medicine Lodge or given to Bill or Patti Barnard or Brett Fincher.
CELEBRATE RECOVERY: You are invited to Celebrate Recovery, a Christ-centered recovery program, Thursday evenings from 6:30 to 9:00 p.m. at First Christian Church, 300 South Main Street, Medicine Lodge. Celebrate Recovery may help you become free from addictive, compulsive, and dysfunctional behaviors. Women and men are invited. For more information, call (620) 886-3743.
FOOD DRIVE: All six locations of Farmers Co-op Equity Co. are conducting a food drive and are collecting items for the benefit of local food banks. All community members are urged to do their part and donate food items to help local friends and neighbors in need.
NOTICE: To obtain a burn permit, go to the City Office before burning. There is no charge and it is good for 30 days. Also, please remember to call the Sheriff's Office and let them know the address of where the burning will take place.
BUSINESS HOURS: Medicine Lodge Memorial Hospital and Physicians Clinic Admissions Office. Monday - Thursday, 6:30 a.m. to 5:30 p.m. Friday 6:30 a.m. - 2 :00 p.m. Patients can call to make appointments, make payments or general inquiries. Providers continue to see patients Monday - Thursday, 9:30 a.m. to 12:00 p.m. and 1:30 p.m. to 5:00 p.m., and Friday 9:30 a.m. to 12:00 p.m.
FLAGS AVAILABLE: The VFW Post #7625 have flags available in three different sizes: 3'x5', 4'x6', and 5'x8'. For more information, contact Phillip Sillat (620) 886-5166.
IRS SCAM: is one of the scams now prevalent in the area. Please remember to never give out any important information or numbers over the phone, ever. Ask for a call-back number and seek advice from a trusted individual before answering any questions. If the caller is threatening or pushy in any way, just hang-up. Hanging up is not bad manners; it is protecting yourself against scams.
SUPPORT THE INDIANS - Medicine Lodge Indian car tags now available. Being sold as fundraiser for MLHS Booster Club. To get yours call or text Shawn Liebst at 620-213-2094. These tags are $8. Tags also available at Booster table at home games.
NOTICE: The Barber County Sheriff's Office is asking that if you need fingerprinted for Concealed Carry, Teacher, or for any other reason, please do not fill out the fingerprint card. With our new machine we will enter all information needed to fill the card out. The Sheriff's Office does not charge for fingerprinting and the hours for this are 12:00 pm-1:00pm and 4:30pm-5:30pm.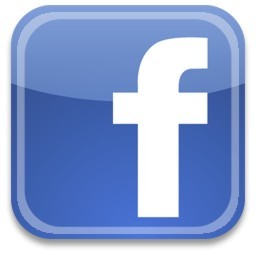 Like us on Facebook for more photos

PEACE TREATY PUBLIC MEETING NOTICE

Published in The Gyp Hill Premiere Monday, November 5, 2018 - 2x

The Medicine Lodge Indian Peace Treaty Association will hold a public meeting on

11-19-18 at 7:00 p.m. at the Fellowship Hall of the United Methodist Church in Medicine Lodge

The purpose of this meeting is to:

- Discuss the results of the Pageant held this year. Attendance and finance reports will be provided.

- Elect new officers: President, 1

st & 2nd Vice-President, Secretary & Treasurer

- Determine if & when the next Pageant will be held

- Strategize how to keep the Pageant viable

We ask that suggestions or comments about the Peace Treaty celebration be submitted in writing. There is a survey on our Facebook page that you can complete to submit your suggestions or comments about the Peace Treaty celebration. They may also be submitted at this public meeting or sent anytime to Peace Treaty, P.O. Box 194, Medicine Lodge, KS 67104. This way we won't take up a lot of time on comments at the meeting; we'll have the information in written form to refer to in the future; and people who cannot attend the meeting can have the opportunity to participate.

Sign-up sheets for volunteers for committee chairmen, and committee members will be provided.

We need everyone who is interested in continuing the tradition of the Pageant to attend this meeting to help guide the Peace Treaty Board in making decisions about how we carry on from this point. Please pass on the importance of this meeting and make plans to attend.