NOTICE: The Barber County North Transition 2 Career Program is inviting business owners, employees and community members to join them for their Building Bridges Program that will take place on April 14th 12:00-1:30 p.m. at The Hall. The T2C program is pairing the Kansas Workforce One to help educate the community on the importance of Work-based Learning. Please RSVP to Taylor Theis, ttheis@usd254.org or Julie Warner, jkwarner@gmail.com

BLOOD DRIVE: Hello! FCCLA is actively seeking out donors for this year's blood drive. This year it will be held in our high school gym on April 6th from 9am-3pm. Would you consider donating this year? Registration is open online or I would be happy to block off a time for you. American Red Cross has been very gracious to award one $250 scholarship to one of our FCCLA seniors with 30 units donated. Would you help us reach our goal?
Thank you for your time and consideration.

Blood Drive
Monday, April 19
Noon - 6:00 p.m.
United Methodist Church
Medicine Lodge
For appt. call 1-800-RED-CROSS or visit RedCrossBlood.org

Heritage Center Bingo
It's been a long time....but we're back!
See you at the Heritage Center in Medicine Lodge for a evening of fun, friends and if your lucky......a little $$$ too!

DO YOU DONATE TO
THE FOOD BANK?
If so, please complete a simple, anonymous online survey at http://bit.ly/BCUFoodBank.
A printed version is available at the Food Bank or by calling Barber County United 620-930-6667. Your input is appreciated.

FRESH NUTS ARE HERE! The Gyp Hill Pilot Club has their Fall shipment of nuts: Pecan Pieces, Pecan Halves, Walnuts, and Cashews. Same price as last year. You may pick up the nuts at The Lincoln Library.

Stockade Hours Effective Immediately
Regular Hours
Closed Monday
Tuesday-Friday 1:00-5:00 p.m.
Saturday 10:30-5:00 p.m.
Sunday 1:00-5:00 p.m.

NOTICE: New Meeting Time! 7 p.m. at the Legion Bldg. Meetings will now be held on the 2nd Thursday of the month, and no longer on the 1st Thursday. We will be coordinating the VFW & American Legion meetings together.

NOTICE: Kiowa City Office change of hours. Will now be open from 7:30 A.M.- 4:30 P.M.

NOTICE: Help and hope for family and friends of alcoholics. Join us at Al-Anon (adults) at 7 and Alateen (youth) at 6 in the basement of the Kiowa St. John's Catholic Church rectory (house on corner of Main and 10th). For questions or possible transportation, please call (620) 899-3268 or email kiowaafg@gmail.com

NOTICE: To obtain a burn permit in Medicine Lodge, go to the City Office before burning. There is no charge and it is good for 30 days. Also, please remember to call the Sheriff's Office and let them know the address.

SCAM ALERT: Businesses in the Liberal area have been targeted by scammers demanding payment or threatening disconnection. The number given to call back with payment is 866.985.8538, ext. 101. DO NOT CALL BACK OR PAY. Southern Pioneer Electric will never demand payment or threaten disconnection. If you receive a call demanding payment immediately, please hang up and call our office at 620.624.7433.

CELEBRATE RECOVERY: You are invited to Celebrate Recovery, a Christ-centered recovery program, Thursday evenings from 6:30 to 9:00 p.m. at First Christian Church, 300 South Main Street, Medicine Lodge. Celebrate Recovery may help you become free from addictive, compulsive, and dysfunctional behaviors. Women and men are invited. For more information, call (620) 886-3743.

NOTICE: South Central Community Foundation "Youth Making A Difference" application are here at this link: https://sccfks.org/aboutymad.html
This is a great opportunity for South Barber 9-12th grade students to gain experience with grant selections, network for scholarships, build friendships, and resume experience! Please encourage your student to complete the application and thank you in advance for representing South Barber USD 255!!!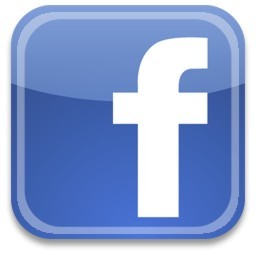 Like us on Facebook for more photos

Governor Kelly proclaims April as Month of the Military Child in Kansas
TOPEKA – Governor Laura Kelly signed a proclamation designating April as the Month of the Military Child in Kansas.
When a Soldier, Airmen, Marine, or Sailor deploys to serve their country, they often leave loving families behind. The proclamation honors the strength, sacrifice, heroism, and continued resilience of the children of service men and women.
"I grew up in a military family, so I understand the challenges kids face when family members serving their country can't be home for special occasions like holidays, birthdays, or ballgames," Governor Kelly said. "It's our duty as Kansans to stand by military children, support them, and show them we appreciate them."
Currently, more than 25,000 Kansas children have at least one parent serving in the military.
The proclamation states the month-long salute to military children will honor their contributions to Kansas.