SOUTH BARBER SCHOOLS: South Barber USD 255 Preschool Enrollment Wednesday, August 7th at the South Barber Elementary site from 8-4 pm and classes start August 22nd. Preschool classes will be Monday - Thursday and follows the school calendar the entire year.
There are two sessions:
Morning session - 8:00 am - 11:30 am for students age 3. You can enroll your student during any point in the school year upon your student turning 3!
Afternoon session - 12:05 pm - 3:35 pm for students age 4.
Screening at Kiowa United Methodist Church, 205 N. 9th St. Kiowa KS on Friday, August 30th, 2019 9 a.m. - 12 p.m. Sponsored by South Central Kansas Special Education Cooperative, Arrowhead West, Inc. and Parents as Teachers, Barber County Health Department and Horizons Mental Health Centers.

August Sports Info!!! All South Barber athletes will need a sports physical prior to practice, please contact Steve Roberts for more information at stever@southbarber.com or the Kiowa District Hospital Clinic at 620-825-4131.

BACK TO SCHOOL: On August 3rd, 2019 First assembly of God is doing a Back to School Bash with games and lots of fun planned. Free haircuts from 10-12 and 1-3. Limited free backpacks and school supplies - first come first serve. First 50 kids receive a free snocone from Crazy G's.

NOTICE: Help and hope for family and friends of alcoholics. Join us at Al-Anon (adults) at 7 and Alateen (youth) at 6 in the basement of the Kiowa St. John's Catholic Church rectory (house on corner of Main and 10th). For questions or possible transportation, please call (620) 899-3268 or email kiowaafg@gmail.com

FREE SPORTS PHYSICALS: At the Barber County Health Department, July 17 and August 8. Call to make an appointment 620-886-3294.

SCAM ALERT: Businesses in the Liberal area have been targeted by scammers demanding payment or threatening disconnection. The number given to call back with payment is 866.985.8538, ext. 101. DO NOT CALL BACK OR PAY. Southern Pioneer Electric will never demand payment or threaten disconnection. If you receive a call demanding payment immediately, please hang up and call our office at 620.624.7433.

CELEBRATE RECOVERY: You are invited to Celebrate Recovery, a Christ-centered recovery program, Thursday evenings from 6:30 to 9:00 p.m. at First Christian Church, 300 South Main Street, Medicine Lodge. Celebrate Recovery may help you become free from addictive, compulsive, and dysfunctional behaviors. Women and men are invited. For more information, call (620) 886-3743.

FOOD DRIVE: All six locations of Farmers Co-op Equity Co. are conducting a food drive and are collecting items for the benefit of local food banks. All community members are urged to do their part and donate food items to help local friends and neighbors in need.

NOTICE: To obtain a burn permit in Medicine Lodge, go to the City Office before burning. There is no charge and it is good for 30 days. Also, please remember to call the Sheriff's Office and let them know the address of where the burning will take place.

FLAGS AVAILABLE: The VFW Post #7625 have flags available in three different sizes: 3'x5', 4'x6', and 5'x8'. For more information, contact Phillip Sillat (620) 886-5166.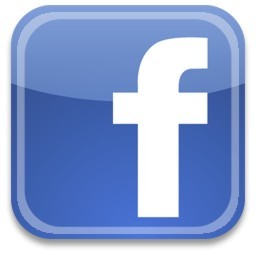 Like us on Facebook for more photos
USDA's Natural Resources Conservation Service (NRCS) is offering a special Environmental Quality Incentives Program (EQIP) sign-up for farmers in Governor-declared counties in Kansas who could not plant their crops because of flooded or wet fields. This sign-up provides technical and financial assistance to help farmers plant cover crops, an alternative to letting fields go fallow and uncovered. The deadline to apply is July 26, 2019.
Excessive moisture and flooding in 2019 have prevented or delayed planting on many farms across the country. Many producers are unable to plant crops by a final planting date or have experienced significant delays in planting.
Fields that are saturated for an extended period can lose important soil organisms. Cover crop roots add organic matter and create pathways for air and water to move through the soil, which is key to restoring its health.
"Cover crops help farmers to manage soil erosion, weeds, and pests and to improve soil health," said Karen A. Woodrich , NRCS State Conservationist in Kansas. "They can also help your soil health recover after a flood or a long period of remaining wet."
To apply for this special EQIP funding, contact your local NRCS office.
Other USDA Programs
Farmers with prevented planting coverage through USDA-administered crop insurance can hay, graze, or chop a cover crop. USDA's Risk Management Agency adjusted the final haying and grazing date from November 1 to September 1 to help farmers who were prevented from planting or delayed in planting due to flooding and excessive rainfall.
More Information
USDA offers a disaster assistance discovery tool offsite link image that walks producers through five questions to help them identify personalized results of what USDA disaster assistance programs meet their needs. For more information on disaster assistance programs, contact your local USDA service center or farmers.gov/prevented-planting