2017 LENTEN MEALS FOR MEDICINE LODGE: The first four meals are lunches. Lunch will be served from 11:45-12:20 with a Lenten message at 12:20 p.m. The last two meals are in the evening, with supper served from 5:45-6:20 and the message following at 6:20 p.m. Freewill donations will be received to benefit the Ministerial Association which helps people in our community. The date, hosting church, and speaker for each meal are as follows: March 21st, United Methodist Church, Paul Stephens; March 28th, First Christian Church, Rodney Worsham; April 4th, Holy Rosary Catholic Church, Terry Deokoran; and April 11th, Assembly of God, Kathy Webster.
Coffee With Mike: Mike Henry will be interviewing his daughter Kori Trierweiler on Wednesday March 29 at 8:30 AM and 5PM on KREJ 101.7 FM. Kori has written a book titled, 'Know Your Enemy By Knowing Your God'. Two copies will be given away. The book is also available at the Lincoln Library.
Easter Egg Hunt
April 8th, 2017
1:00 PM
At Middle School Playground
Toddlers through
2nd Grade
Sponsored by Epsilon Sigma Alpha
PILOT CLUB: Interested in becoming a member of Gyp Hills Pilot Club. Please join us on March 27th at 6:30 P.M. at the Sunflower Meeting Room at Peoples Bank. Come for our Salad Supper and a fun evening to learn about Pilot. Contact Rosalee Armstrong at 886-3598 or Mariann Jarboe at 886-3234 for reservations or additional information.
MOBILE PANTRY
Barber County
Medicine Lodge
Wednesday
March 29, 2017
Where: Medicine Lodge United Methodist Church
108 E 2nd, (in front of the church)
Time: 12:30 pm to 1:15 pm
Who is Eligible: Anyone in need of food assistance may attend.
What is Required: Guests sign in with their address and number in household.
· Limit one visit per household.
In partnership with:
Medicine Lodge United Methodist Church
HERITAGE CENTER PLAYERS: They're Baaack! On April 28, 29 and 30, 2017, at The Heritage Center in Medicine Lodge, the Heritage Center Players present "Dirty Work Afoot," under the direction of Matt Thom. Tickets at the door are $10 for adults, $5 for children 12 and under, and FREE for kids 5 and under. Watch the paper for details!
Masonic Foundation Scholarships: Kansas Masonic Foundation has scholarships of $500, $1000, and $5000 for universities, junior colleges, and Kansas technical schools. Apply online at KansasMasonic.Foundation/scholarships by March 31, 2017.
CELEBRATE RECOVERY: You are invited to Celebrate Recovery, a Christ-centered recovery program, Thursday evenings from 6:30 to 9:00 p.m. at First Christian Church, 300 South Main Street, Medicine Lodge. Celebrate Recovery may help you become free from addictive, compulsive, and dysfunctional behaviors. Women and men are invited. For more information, call (620) 886-3743.
NEW HOURS: The Stockade Museum will be open Tuesday thru Sunday 1-4 p.m. and will be closed on Mondays. 209 W. Fowler, 620-886-3553.
IRS SCAM: is one of the scams now prevalent in the area. Please remember to never give out any important information or numbers over the phone, ever. Ask for a call-back number and seek advice from a trusted individual before answering any questions. If the caller is threatening or pushy in any way, just hang-up. Hanging up is not bad manners; it is protecting yourself against scams.
FOOD DRIVE: All six locations of Farmers Co-op Equity Co. are conducting a food drive and are collecting items for the benefit of local food banks. All community members are urged to do their part and donate food items to help local friends and neighbors in need.
SATURDAY HOURS: NBCRC Wellness Center will now be offering Saturday hours of 8 - 11 a.m.
FRESH NUTS: Select Jumbo Pecan Halves or English Walnuts, Halves & Pieces are available in 1-lb. pkgs. The fresh nuts are being sold by Gyp Hills Pilot Club and are available at the Lincoln Library during regular hours or by calling Rosalee Armstrong at 620-886-3598.
FLAGS AVAILABLE: The VFW Post #7625 have flags available in three different sizes: 3'x5', 4'x6', and 5'x8'. For more information, contact John Peirson at (620) 388-1459.
NOTICE: The Barber County Sheriff's Office is asking that if you need fingerprinted for Concealed Carry, Teacher, or for any other reason, please do not fill out the fingerprint card. With our new machine we will enter all information needed to fill the card out. The Sheriff's Office does not charge for fingerprinting and the hours for this are 12:00 pm-1:00pm and 4:30pm-5:30pm.
NOTICE: To obtain a burn permit, go to the City Office before burning. There is no charge and it is good for 30 days. Also, please remember to call the Sheriff's Office and let them know the address of where the burning will take place.
NOTICE: AA meetings are Tuesday nights at 8PM at the Presbyterian Church.
VFW POST #7625: Meetings are on the first Thursday of every month at 6:30 p.m. at the American Legion building in Medicine Lodge.
BUSINESS HOURS: Medicine Lodge Memorial Hospital and Physicians Clinic Admissions Office. Monday - Thursday, 6:30 a.m. to 5:30 p.m. Friday 6:30 a.m. - 2 :00 p.m. Patients can call to make appointments, make payments or general inquiries. Providers continue to see patients Monday - Thursday, 9:30 a.m. to 12:00 p.m. and 1:30 p.m. to 5:00 p.m., and Friday 9:30 a.m. to 12:00 p.m.
PLEASE HELP! MLGS is collecting Boxtops for Education. Please help! Boxtops can be dropped off at the collection box at White's Foodliner or The Grade School office. The school gets 10 cents per label so that really adds up! These labels are on products you already buy every day! Thank you for supporting MLGS! Friendly reminder to cut on lines. They have to be that way when redeemed.
SUPPORT THE INDIANS - Medicine Lodge Indian car tags now available. Being sold as fundraiser for MLHS Booster Club. To get yours call or text Shawn Liebst at 620-213-2094. These tags are $8. Tags also available at Booster table at home games.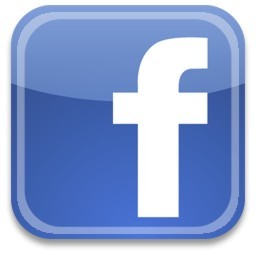 Like us on Facebook for more photos
Milling and Overlay on K-61 Highway to Resume in Pratt and Reno Counties
Starting the week of March 27th, the Kansas Department of Transportation (KDOT), following winter weather postponement, will resume construction of a 34.6 mile road milling and overlay project on K-61 Highway in Pratt and Reno Counties, from the North City Limits of Pratt, north to the bridge carrying K-61 Highway over North Fork Ninnescah River in the City of Arlington.
Traffic through this work zone will be controlled by flagmen and pilot car, so drivers can expect delays of less than 15 minutes. The work area will move daily and work will be underway during daylight hours only. All loads over 12' of total width should seek alternative routes. This preservation project is scheduled to be completed in April, depending on delays caused by adverse weather conditions.
APAC Kansas, Inc., Shears Division from Hutchinson, Kansas is the prime contractor for this $5,082,000 project, which is funded by T-WORKS, the transportation program passed by the Kansas Legislature. For more information about T-WORKS projects and funding visit the website, www.ksdot.org/tworks. Highway construction project locations and road condition information can be viewed at the http://511.ksdot.org website, or can also be accessed by telephone by dialing 511.
KDOT urges all motorists to be alert, obey the warning signs, and "Give 'Em a Brake!" when approaching and driving through a highway work zone. Persons with questions about this road work or other KDOT projects can call South Central Kansas Public Affairs Manager, Zach Oswald, at 620-663-3361 or 1-877-550-5368 (Toll free).