CLASS REUNION: The Class of 1965 will be having a reunion on May 16, 2015 at The Heritage Center. Please contact Patti Barnard for more information at (620) 930-2074.
APRIL CHAMBER COFFEE: Thursday, April 16th, 7:45 to 9:00 a.m., Redrock Protection, 123 W. Kansas.

FREE SPORTS PHYSICALS: The Medicine Lodge Memorial Hospital and Physicians Clinic will be offering free sports physicals for three days only this summer. The dates are June 15, June 16 and June 17, 2015. We will be doing these starting at 9:45 am until 5:00 pm by appointment only. Please call 620-886-5949 to schedule your sports physical. If you are unable to schedule your sports physical on one of these three dates a $25 fee will be collected at time of service. This fee cannot be filed with your insurance.

MEDICINE LODGE COMMUNITY BLOOD DRIVE: Thursday, April 30, noon - 6 p.m., United Methodist Church, 108 E. 2nd. Call (800) RED-CROSS or visit www.redcrossblood.org to schedule your life saving appointment.

CELEBRATION OF COLOR: A quilt show presented by the Pratt Area Quilters Guild, April 18 and 19, 2015. Pratt County Fairgrounds, Lake Road and Hwy. 281, Pratt. For more information contact Debbie Withers at 620-672-8237 or deborahwithers@sbcglobal.net.

OPEN HOUSE AND ENROLLMENT AT HELPING HANDS PRESCHOOL: United Methodist Church, 108 E. Second, Medicine Lodge, KS 620-886-3903, Thursday, April 16, 2015 5:00 - 6:30 p.m. Director: Melody Walters. Come and check us out!

VFW POST #7625 U.S. FLAG RETIREMENT SERVICE AND CEREMONIAL FLAG BURNING: Flag Day, Sunday, June 14, 2015 just before sunset at 8:52 p.m. at the Veterans Memorial at Main and Highway 160. The Ceremonial Burning of the U.S. flag will follow in the Stockade grounds located at 209 W. Fowler. Collection sites for tattered U.S. flags are the Stockade Museum, Lincoln Library, and Black Diamond Express. Last date of collecting will be Wednesday, June 3rd.

FREE CAMPING: First Assembly Church will again offer free will donation parking in our church parking lot for all Peace Treaty Campers for the 25, 26, and 27. We will also have a pancake and sausage breakfast on Sun 27th from 9:30-10:30 free will donation for Peace Treaty guests.

SPRING QUILTS ON DISPLAY: Ruth Ann Simon and Rosalie Spade will have their spring quilts on display at the Lincoln Library for the month of April. Come and enjoy!

RELAY FOR LIFE: Team Fundraiser for American Cancer Society Relay for Life TAKE A BITE OUT OF CANCER!! Order your homemade Yoder Pies by Friday, April 18th. Call 886-5686 and ask for Lisa or Debbie. Then come by the Medicine Lodge Chamber Office on Friday, May 1st and pick up your order just in time for Mother's Day. The homemade, freshly baked pies are $15.00. Contact Debbie or Lisa for a list of available pies.

NUTS: The Gyp Hills Pilot Club has a new shipment of nuts: pecans, walnuts, cashews, tropical mix. These may be picked up at the Lincoln Library. 620-886-5746.

LEISURE CENTER: The Leisure Center is reaching out to the community to ask for help in delivering meals and driving the bus. One day a week (excluding Saturday and Sunday) is all you would be asked to do. If you feel like you cannot commit to one day a week then sign up as a reserve driver or deliverer. If you should need to be off, someone will fill in. This is a wonderful service for our community and certainly helps people who do not feel like fixing a meal or just can't because of health reasons. The saying "many hands make light work" certainly applies to this situation. Drivers need a valid driver's license. Please call 886-3466 if you are interested.

VFW POST #7625: meetings are on the first Thursday of every month at 6:30 p.m. at the American Legion building in Medicine Lodge.

NOTICE: To obtain a burn permit, go to the City Office before burning. There is no charge and it is good for 30 days. Also, please remember to call the Sheriff's Department and let them know the address of where the burning will take place.

WELLNESS CENTER HOURS: Monday-Thursday 5:30 - 10:00 a.m. and 4:00-9:00 p.m.; Friday 5:30 a.m.- 10:00 a.m. and 4:00 - 6:00 p.m., Saturday 7:30 - 10:30 a.m.

PLEASE HELP! MLGS is collecting Boxtops for Education. Please help! Boxtops can be dropped off at the collection box at White's Foodliner or The Grade School office. The school gets 10 cents per label so that really adds up! These labels are on products you already buy every day! Thank you for supporting MLGS! Friendly reminder to cut on lines. They have to be that way when redeemed.

YOUTH EVENTS: Youth Events at the United Methodist Church have begun. Extreme Kids Club - Pre-K (age 4) through 6th grade 4:00-5:15. MYF - 7th-12th graders 7:00-8:00.

SUPPORT THE INDIANS - Medicine Lodge Indian car tags now available. Being sold as fundraiser for MLHS Booster Club. To get yours call or text Shawn Liebst at 620-213-2094. These tags are $8. Tags also available at Booster table at home games.

BUSINESS HOURS: Medicine Lodge Memorial Hospital and Physicians Clinic Admissions Office. Monday - Friday, 6 a.m. to 6 p.m. Patients can call to make appointments, make payments or general inquiries. Providers continue to see patients Monday - Thursday, 9:30 a.m. to 12:00 p.m. and 1:30 p.m. to 5:00 p.m., and Friday 9:30 a.m. to 12:00 p.m.

NOTICE: AA meetings are Tuesday nights at 8PM at the Presbyterian Church.

FLAGS AVAILABLE: The VFW Post #7625 have flags available in three different sizes: 3'x5', 4'x6', and 5'x8'. For more information, contact Dallas or Patty Lawrence at (620) 886-5256.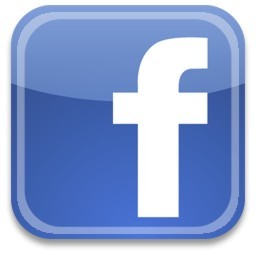 Like us on Facebook for more photos
Wildflower
tour May 9th
Attention Barber County Residents!! Look no further than your own backyard (practically) for a day in the natural beauty of the Gyp Hills discovering those exquisite wildflowers native to the countryside. The Barber County Conservation District will host its 30th Spring Wildflower Tour on Saturday, May 9.
This fun filled day includes a continental breakfast, lunch, afternoon snacks, and transportation to morning and afternoon wildflower identification stops for a bargain basement price of $15; kids 10 and under are free!
Contact the conservation office at (620) 886-5311 for tour information. Reservations must be made no later than May 4.