RED ANGUS FIELD DAY: Make plans to attend Kansas Red Angus Field Day on Saturday, October 1, 2016, from noon until 7 p.m., at the Gyp Hills Guest Ranch. The event is free and is hosted by Don and Barbara Lonker and John and Andrea Fisher. Entertainment will be provided by the Peterson Brothers Band. Tom Brink, CEO of the Red Angus Association of America, will be on hand, and Robert Larson, Jr. will make a presentation on the Anderson Creek Fire. Lunch and dinner will be provided. To RSVP, please call John Fisher at (620) 242-7643.
POW/MIA stories sought: POW/MIA Recognition Day was observed last Friday, September 16, 2016. If you or a local loved one personally have a POW or MIA story to share with our readers, please call The Gyp Hill Premiere at (620) 886-5654 or e-mail Brenda Head at brenda@medicinelodge.com. Stories received may be featured in the coming weeks.
Join Scouts! Medicine Lodge's growing Cub and Boy Scout programs are pleased to announce School Night for Scouting at 6:30 PM, Tuesday, September 27th at the Scout House. All boys in grades 1 through 5 and their parents are encouraged to come learn about the fun and opportunities our historic Scouting programs have to offer. For more information contact Dr. Brian L. Withrow at 620-213-0391.
HAUNTED HAY RACK RIDE: The GBCHAA is seeking ideas and volunteers for our upcoming Haunted Hay Rack Ride. Contact Lois Wortman @ 886-5242
IRS SCAM: is one of the scams now prevalent in the area. Please remember to never give out any important information or numbers over the phone, ever. Ask for a call-back number and seek advice from a trusted individual before answering any questions. If the caller is threatening or pushy in any way, just hang-up. Hanging up is not bad manners; it is protecting yourself against scams.
LEISURE CENTER: The Leisure Center is reaching out to the community to ask for help in delivering meals and driving the bus. One day a week (excluding Saturday and Sunday) is all you would be asked to do. If you feel like you cannot commit to one day a week then sign up as a reserve driver or deliverer. If you should need to be off, someone will fill in. This is a wonderful service for our community and certainly helps people who do not feel like fixing a meal or just can't because of health reasons. The saying "many hands make light work" certainly applies to this situation. Drivers need a valid driver's license. Please call 886-3466 if you are interested.
NUTS: The Gyp Hills Pilot Club has Pecan Halves, Pecan Pieces, Cashews and Tropical Mix. Please call Virginia Moody at 620-213-0252 or Rosalee Armstrong at 620-886-3598.
SATURDAY HOURS: NBCRC Wellness Center will now be offering Saturday hours of 8 - 11 a.m.
NOTICE: The Barber County Sheriff's Office is asking that if you need fingerprinted for Concealed Carry, Teacher, or for any other reason, please do not fill out the fingerprint card. With our new machine we will enter all information needed to fill the card out. The Sheriff's Office does not charge for fingerprinting and the hours for this are 12:00 pm-1:00pm and 4:30pm-5:30pm.
NOTICE: To obtain a burn permit, go to the City Office before burning. There is no charge and it is good for 30 days. Also, please remember to call the Sheriff's Office and let them know the address of where the burning will take place.
NOTICE: AA meetings are Tuesday nights at 8PM at the Presbyterian Church.
FLAGS AVAILABLE: The VFW Post #7625 have flags available in three different sizes: 3'x5', 4'x6', and 5'x8'. For more information, contact John Peirson at (620) 388-1459.
VFW POST #7625: meetings are on the first Thursday of every month at 6:30 p.m. at the American Legion building in Medicine Lodge.
BUSINESS HOURS: Medicine Lodge Memorial Hospital and Physicians Clinic Admissions Office. Monday - Thursday, 6:30 a.m. to 5:30 p.m. Friday 6:30 a.m. - 2 :00 p.m. Patients can call to make appointments, make payments or general inquiries. Providers continue to see patients Monday - Thursday, 9:30 a.m. to 12:00 p.m. and 1:30 p.m. to 5:00 p.m., and Friday 9:30 a.m. to 12:00 p.m.
PLEASE HELP! MLGS is collecting Boxtops for Education. Please help! Boxtops can be dropped off at the collection box at White's Foodliner or The Grade School office. The school gets 10 cents per label so that really adds up! These labels are on products you already buy every day! Thank you for supporting MLGS! Friendly reminder to cut on lines. They have to be that way when redeemed.
SUPPORT THE INDIANS - Medicine Lodge Indian car tags now available. Being sold as fundraiser for MLHS Booster Club. To get yours call or text Shawn Liebst at 620-213-2094. These tags are $8. Tags also available at Booster table at home games.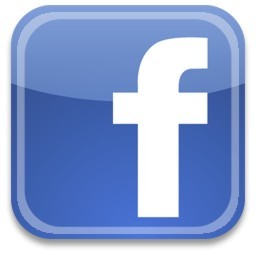 Like us on Facebook for more photos
Kansas NRCS Announces Deadline for EQIP Funding
Salina, Kansas, September 19, 2016—The U.S. Department of Agriculture's Natural Resources Conservation Service (NRCS) announced November 18, 2016, as the first cut-off date to apply for fiscal year 2017 funds through the Environmental Quality Incentives Program (EQIP).
"EQIP provides Kansas agricultural producers a wide range of opportunities to improve the quality of natural resources on their land," State Conservationist Eric B. Banks said.
EQIP is a voluntary conservation program available for agricultural producers. Through EQIP, NRCS will provide financial and technical assistance to install conservation practices that reduce soil erosion and sedimentation, improve water and air quality, and create wildlife habitat.
The November 18 application deadline also applies to the following initiatives:
· High Tunnel System Initiative: NRCS will help producers implement high tunnels that extend growing seasons for high value crops in an environmentally safe manner.
· Lesser Prairie-Chicken Initiative: NRCS will assist producers to implement conservation practices specifically targeted to improve the lesser prairie-chicken habitat while promoting the overall health of grazing lands.
· Monarch Butterfly Habitat Development Project: NRCS will assist landowners to establish milkweed and other plants critical to the iconic Monarch Butterfly.
· Ogallala Aquifer Initiative: NRCS will assist producers to reduce aquifer water use, improve water quality, and enhance the economic viability of croplands and rangelands.
· On-Farm Energy Initiative: Producers work with an NRCS-approved Technical Service Provider to develop Agricultural Energy Management Plans or farm energy audits that assess energy consumption on an agricultural operation.
· Organic Initiative: NRCS will assist producers with installation of conservation practices on agricultural operations related to organic production. Producers currently certified as organic, transitioning to organic, or producers who are exempt based on the National Organic Program will have access to a broad set of conservation practices to assist in treating their resource concerns.
· National Water Quality Initiative: Application cutoff date will be established at a later time.
NRCS accepts applications for all of its programs on a continuous basis, but applications must be filed for these programs by November 18 to be eligible for the next round of funding. Producers interested in EQIP should submit a signed application to the local NRCS field office.
EQIP also helps address the unique circumstances of socially disadvantaged, veteran, limited resource, and beginning farmers and ranchers, who have natural resource concerns that need to be addressed on their land," said Banks. Qualifying Kansas producers compete separately and receive higher payment rates.
For more information visit the Kansas NRCS Web site www.ks.nrcs.usda.gov/programs or your local U.S. Department of Agriculture (USDA) Service Center. To find a service center near you, check on the Internet at offices.usda.gov. Follow us on Twitter @NRCS_Kansas. USDA is an equal opportunity provider, employer, and lender.