FIRE RELIEF FUND: Two families, the Charles Sawyer family and the Suzan McCarthy family lost their home and all their possessions in fires on Wednesday, November 12. A Fire Relief Fund has been established for each family at the Peoples Bank in Medicine Lodge. If you wish to give, you can drop your gift by the bank or mail it to: The Peoples Bank, P. O. Box 385, Medicine Lodge, KS 67104. Peoples Bank has also graciously offered to be a drop site for donated items. If you have any questions, please contact Teresa Poindexter at 620-886-5624 or Allan and Patty Maze at 620-886-5817.

BLOOD DRIVE CORRECTION: The date and location for the American Red Cross Blood Drive has changed. The correct date and location are December 31, 2014, 9:00 a.m. to 1:00 p.m. at the United Methodist Church, 108 E. Second, Medicine Lodge.

QUILT SHOW AT LINCOLN LIBRARY: The quilts, created by Rosalie Spade and Ruth Ann Simon, at the library have been changed out from last month's display. Also added to the exhibit are a selection of purses made by the sisters.

THE CHRISTMAS MIRACLE: To be presented at the First Assembly of God Church on Sunday, December 21st at 10:30 a.m. Free drawing for a new kids bike!

Attention Cattlemen: The Barber County Extension Office has just received the 2015 IRM Red Books. These pocket record books are an invaluable record keeping tool as well as having some excellent SPA performance analysis templates. There are a limited number of books and they are available free of charge on a first come, first served basis courtesy of the Barber County Extension Council.
Stop by the Extension Office to pick up your Red Books or contact Tim at (620) 886-3971 or tmarshal@ksu.edu if you have any questions.

NUTS: The Gyp Hills Pilot Club has a new shipment of nuts: pecans, walnuts, cashews, tropical mix. These may be picked up at the Lincoln Library. 620-886-5746.

LEISURE CENTER: The Leisure Center is reaching out to the community to ask for help in delivering meals and driving the bus. One day a week (excluding Saturday and Sunday) is all you would be asked to do. If you feel like you cannot commit to one day a week then sign up as a reserve driver or deliverer. If you should need to be off, someone will fill in. This is a wonderful service for our community and certainly helps people who do not feel like fixing a meal or just can't because of health reasons. The saying "many hands make light work" certainly applies to this situation. Drivers need a valid driver's license. Please call 886-3466 if you are interested.

NOTICE: AA meetings are Tuesday nights at 8PM at the Presbyterian Church.

SUPPORT THE INDIANS - Medicine Lodge Indian car tags now available. Being sold as fundraiser for MLHS Booster Club. To get yours call or text Shawn Liebst at 620-213-2094. These tags are $8. Tags also available at Booster table at home games.

VFW POST #7625: meetings are on the first Thursday of every month at 6:30 p.m. at the American Legion building in Medicine Lodge.

MEMORIES WANTED: Dub Rickard would like to invite those with memories of bygone Peace Treaties to share those memories on paper. Whether a prairie flower or a wagon driver, a cowboy or a cavalryman, he would like to encourage everyone to write them down and give them to Jan Wade at the Lincoln Library.

NOTICE: To obtain a burn permit, go to the City Office before burning. There is no charge and it is good for 30 days. Also, please remember to call the Sheriff's Department and let them know the address of where the burning will take place.

WELLNESS CENTER HOURS: Monday-Thursday 5:30 - 10:00 a.m. and 4:00-9:00 p.m.; Friday 5:30 a.m.- 10:00 a.m. and 4:00 - 6:00 p.m., Saturday 7:30 - 10:30 a.m.

PLEASE HELP! MLGS is collecting Boxtops for Education. Please help! Boxtops can be dropped off at the collection box at White's Foodliner or The Grade School office. The school gets 10 cents per label so that really adds up! These labels are on products you already buy every day! Thank you for supporting MLGS! Friendly reminder to cut on lines. They have to be that way when redeemed.

BUSINESS HOURS: Medicine Lodge Memorial Hospital and Physicians Clinic Admissions Office. Monday - Friday, 6 a.m. to 6 p.m. Patients can call to make appointments, make payments or general inquiries. Providers continue to see patients Monday - Thursday, 9:30 a.m. to 12:00 p.m. and 1:30 p.m. to 5:00 p.m., and Friday 9:30 a.m. to 12:00 p.m.

YOUTH EVENTS: Youth Events at the United Methodist Church have begun. Extreme Kids Club - Pre-K (age 4) through 6th grade 4:00-5:15. MYF - 7th-12th graders 7:00-8:00.

FLAGS AVAILABLE: The VFW Post #7625 have flags available in three different sizes: 3'x5', 4'x6', and 5'x8'. For more information, contact Dallas or Patty Lawrence at (620) 886-5256.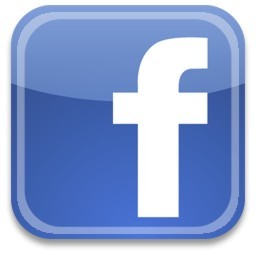 Like us on Facebook for more photos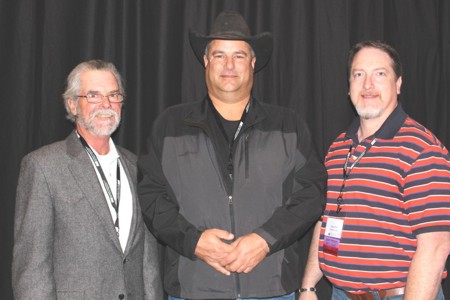 Locals attend Kansas Farm
Bureau's Annual Meeting
Delegates and members from Barber County were a part of more than 1,000 who attended Kansas Farm Bureau's Annual Meeting December 1-2 in Manhattan. Pictured here from left to right are Dennis Ricke, Eric Jahay, and Zelner Polf. More than 380 delegates and members wrapped up important business for their farm organization after debating and adopting policy statements for 2015. These policies will now become the roadmap for the organization during the upcoming legislative session.