SCAM ALERT: Businesses in the Liberal area have been targeted by scammers demanding payment or threatening disconnection. The number given to call back with payment is 866.985.8538, ext. 101. DO NOT CALL BACK OR PAY. Southern Pioneer Electric will never demand payment or threaten disconnection. If you receive a call demanding payment immediately, please hang up and call our office at 620.624.7433.
P.E.O. BAKE SALE: June 26, 2018 in the meeting room in the Lincoln Library. The proceeds will fund the motivational rewards of $50.00 each for the three winners of the writing contest.
MEMORIAL: Classmates and friends of Ronnie Fincher are starting a Ronnie Fincher Memorial Scholarship that will be given annually to a MLHS baseball player. Ronnie was an avid baseball fan, particularly of the St. Louis Cardinals. Donations may be sent to the Peoples Bank of Medicine Lodge or given to Bill or Patti Barnard or Brett Fincher.
NUTS: Gyp Hills Pilot Club has a new shipment of nuts. Pecan Halves, Pecan Pieces, Cashews, Walnuts. May be picked up at the Lincoln Library or call Rosalee Armstrong: 620-886-3598 or Joann Schield: 620-770-1414. Just in time for the Holidays!
CELEBRATE RECOVERY: You are invited to Celebrate Recovery, a Christ-centered recovery program, Thursday evenings from 6:30 to 9:00 p.m. at First Christian Church, 300 South Main Street, Medicine Lodge. Celebrate Recovery may help you become free from addictive, compulsive, and dysfunctional behaviors. Women and men are invited. For more information, call (620) 886-3743.
FOOD DRIVE: All six locations of Farmers Co-op Equity Co. are conducting a food drive and are collecting items for the benefit of local food banks. All community members are urged to do their part and donate food items to help local friends and neighbors in need.
NOTICE: To obtain a burn permit, go to the City Office before burning. There is no charge and it is good for 30 days. Also, please remember to call the Sheriff's Office and let them know the address of where the burning will take place.
IRS SCAM: is one of the scams now prevalent in the area. Please remember to never give out any important information or numbers over the phone, ever. Ask for a call-back number and seek advice from a trusted individual before answering any questions. If the caller is threatening or pushy in any way, just hang-up. Hanging up is not bad manners; it is protecting yourself against scams.
BUSINESS HOURS: Medicine Lodge Memorial Hospital and Physicians Clinic Admissions Office. Monday - Thursday, 6:30 a.m. to 5:30 p.m. Friday 6:30 a.m. - 2 :00 p.m. Patients can call to make appointments, make payments or general inquiries. Providers continue to see patients Monday - Thursday, 9:30 a.m. to 12:00 p.m. and 1:30 p.m. to 5:00 p.m., and Friday 9:30 a.m. to 12:00 p.m.
FLAGS AVAILABLE: The VFW Post #7625 have flags available in three different sizes: 3'x5', 4'x6', and 5'x8'. For more information, contact Phillip Sillat (620) 886-5166.
NOTICE: The Barber County Sheriff's Office is asking that if you need fingerprinted for Concealed Carry, Teacher, or for any other reason, please do not fill out the fingerprint card. With our new machine we will enter all information needed to fill the card out. The Sheriff's Office does not charge for fingerprinting and the hours for this are 12:00 pm-1:00pm and 4:30pm-5:30pm.
SUPPORT THE INDIANS - Medicine Lodge Indian car tags now available. Being sold as fundraiser for MLHS Booster Club. To get yours call or text Shawn Liebst at 620-213-2094. These tags are $8. Tags also available at Booster table at home games.
PLEASE HELP! MLGS is collecting Boxtops for Education. Please help! Boxtops can be dropped off at the collection box at White's Foodliner or The Grade School office. The school gets 10 cents per label so that really adds up! These labels are on products you already buy every day! Thank you for supporting MLGS! Friendly reminder to cut on lines. They have to be that way when redeemed.
NOTICE: AA meetings are Tuesday nights at 7PM at the Presbyterian Church.
VFW POST #7625: Meetings are on the first Thursday of every month at 6:30 p.m. at the American Legion building in Medicine Lodge.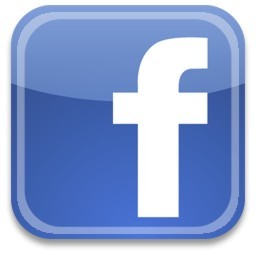 Like us on Facebook for more photos
Eck Services buys Borderline Electric
RSI Corp in Kiowa, KS, (a nationwide provider of environmental health and safety services), is excited to announce they have reached an agreement with Eck Services to buy and continue operations of Borderline Electric, which is a division of RSI Corporation.
Eck Services is a locally owned and operated, residential/commercial electrical, plumbing and HVAC contractor serving the entire South-Central Kansas area for the last 14 years, as well as offering emergency services.
"Borderline has a strong customer base and an excellent reputation; we are thrilled to provide continued support and services to our clients through Eck Services purchase of Borderline Electric." states Miranda Allen, RSI CEO.
"We are excited to expand our operations while continuing to take care of Borderline's existing customers." states Travis Eck, Eck Services President.
Borderline Electric is a residential/commercial licensed electrical company, authorized Generac Dealer, and provides warrantied service and installation in OK and KS. Eck Services purchase of Borderline Electric ensures continued service and support for all their customers, as well as enabling them to easily access a variety of other services.
For more information visit: www.rsicorp.com or call 888-830-5648
Or visit: www.eckservicesKS.com or call 620-672-1275