KIDZTURN
Free. Family. Fun!
1st Assembly of
God Church
Sun, May 20 @ 6PM
Mon-Wed,
May 21-23 @ 7PM
Free Meal one hour before service each night
AREA MEMORIAL DAY SERVICES:American Legion Post #98 of Isabel will be having Memorial Day Services on May 28, 2018 at the following locations: Coats - 8:30 a.m. Sawyer - 9:00 a.m. Nashville Lutheran - 10:30 a.m. Nashville Liberty - 10:45 a.m. Isabel - 11:30 a.m.
MEMORIAL: Classmates and friends of Ronnie Fincher are starting a Ronnie Fincher Memorial Scholarship that will be given annually to a MLHS baseball player. Ronnie was an avid baseball fan, particularly of the St. Louis Cardinals. Donations may be sent to the Peoples Bank of Medicine Lodge or given to Bill or Patti Barnard or Brett Fincher.
NUTS: Gyp Hills Pilot Club has a new shipment of nuts. Pecan Halves, Pecan Pieces, Cashews, Walnuts. May be picked up at the Lincoln Library or call Rosalee Armstrong: 620-886-3598 or Joann Schield: 620-770-1414. Just in time for the Holidays!
CONCERT IN THE BARN: Saturday, May 26, 2018. 7:00 p.m. Located three miles east of Sharon, KS, 13479 SE US Hwy 160. Dean, Debbie, and the Band "Isaiah" with Lonnie Dreyer, Daryl Schiff and Marvin Maxfield. All free. For more info call 316-706-5993
GARAGE SALES: Medicine Lodge City-Wide Garage Sales Saturday, June 9th, 2018! To have your sale on the map, call Nikki at 620-886-3417. Registration fee is $10. Registration deadline is June 6th
CELEBRATE RECOVERY: You are invited to Celebrate Recovery, a Christ-centered recovery program, Thursday evenings from 6:30 to 9:00 p.m. at First Christian Church, 300 South Main Street, Medicine Lodge. Celebrate Recovery may help you become free from addictive, compulsive, and dysfunctional behaviors. Women and men are invited. For more information, call (620) 886-3743.
FOOD DRIVE: All six locations of Farmers Co-op Equity Co. are conducting a food drive and are collecting items for the benefit of local food banks. All community members are urged to do their part and donate food items to help local friends and neighbors in need.
NOTICE: To obtain a burn permit, go to the City Office before burning. There is no charge and it is good for 30 days. Also, please remember to call the Sheriff's Office and let them know the address of where the burning will take place.
IRS SCAM: is one of the scams now prevalent in the area. Please remember to never give out any important information or numbers over the phone, ever. Ask for a call-back number and seek advice from a trusted individual before answering any questions. If the caller is threatening or pushy in any way, just hang-up. Hanging up is not bad manners; it is protecting yourself against scams.
BUSINESS HOURS: Medicine Lodge Memorial Hospital and Physicians Clinic Admissions Office. Monday - Thursday, 6:30 a.m. to 5:30 p.m. Friday 6:30 a.m. - 2 :00 p.m. Patients can call to make appointments, make payments or general inquiries. Providers continue to see patients Monday - Thursday, 9:30 a.m. to 12:00 p.m. and 1:30 p.m. to 5:00 p.m., and Friday 9:30 a.m. to 12:00 p.m.
FLAGS AVAILABLE: The VFW Post #7625 have flags available in three different sizes: 3'x5', 4'x6', and 5'x8'. For more information, contact Phillip Sillat (620) 886-5166.
SUPPORT THE INDIANS - Medicine Lodge Indian car tags now available. Being sold as fundraiser for MLHS Booster Club. To get yours call or text Shawn Liebst at 620-213-2094. These tags are $8. Tags also available at Booster table at home games.
NOTICE: The Barber County Sheriff's Office is asking that if you need fingerprinted for Concealed Carry, Teacher, or for any other reason, please do not fill out the fingerprint card. With our new machine we will enter all information needed to fill the card out. The Sheriff's Office does not charge for fingerprinting and the hours for this are 12:00 pm-1:00pm and 4:30pm-5:30pm.
PLEASE HELP! MLGS is collecting Boxtops for Education. Please help! Boxtops can be dropped off at the collection box at White's Foodliner or The Grade School office. The school gets 10 cents per label so that really adds up! These labels are on products you already buy every day! Thank you for supporting MLGS! Friendly reminder to cut on lines. They have to be that way when redeemed.
NOTICE: AA meetings are Tuesday nights at 7PM at the Presbyterian Church.
VFW POST #7625: Meetings are on the first Thursday of every month at 6:30 p.m. at the American Legion building in Medicine Lodge.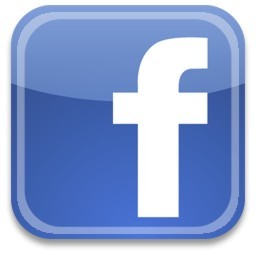 Like us on Facebook for more photos
Farm Service Agency Makes Administrative Change to the Livestock Indemnity Program
Starting April 24, 2018 , agricultural producers who have lost livestock to disease, resulting from a weather disaster, have an additional way to become eligible for a key U.S. Department of Agriculture (USDA) disaster assistance program. USDA Under Secretary for Farm Production and Conservation Bill Northey announced an administrative clarification nationwide to the Livestock Indemnity Program. In the event of disease, this change by USDA's Farm Service Agency (FSA) authorizes local FSA county committees to accept veterinarian certifications that livestock deaths were directly related to adverse weather and unpreventable through good animal husbandry and management. The committees may then use this certification to allow eligibility for producers on a case-by-case basis for LIP.
"This change is part of USDA's broader effort to better serve America's farmers, ranchers and foresters through flexible and effective programs," said Northey, who is in Texas today visiting with ranchers impacted by drought and wildfire. "America's farmers feed our nation and much of the world, and throughout history they have known good years and bad years. But when disaster strikes, USDA is ready to step in and help."
LIP provides benefits to agricultural producers for livestock deaths in excess of normal mortality caused by adverse weather, disease or by attacks by animals reintroduced into the wild by the federal government. Eligible weather events include earthquakes, hail, tornadoes, hurricanes, storms, blizzard and flooding.
Producers interested in LIP or other USDA disaster assistance programs should contact their local USDA service center.