OPEN HOUSE: at the Medicine Lodge Aesthetic Clinic. There will be free treatments, appetizers, and holiday gift cards available to all on December 2, 2015 from 4:00 to 7:00 p.m. in the Medicine Lodge Memorial Hospital Bistro Dining Area near the surgical clinic.

SILENT AUCTION: The Stockade Museum would like to invite you to stop by now to place your silent auction bids on the beautiful Christmas wreaths that have been donated for the "Festival of Wreaths". Be a top bidder and start enjoying your new wreath on December 5, 2015. Museum hours are 1:00 to 4:00 p.m. Sunday through Saturday; phone: 620-886-3553.

SATURDAY HOURS: NBCRC Wellness Center will now be offering Saturday hours beginning November 14, 2015 from 8 a.m. to 11 a.m.

COMMUNITY THANKSGIVING DINNER: Thursday, November 26, 2015, Noon, at the United Methodist Church Fellowship Hall at 108 E. Second Ave., in Medicine Lodge. Meat, potatoes, stuffing, bread and drink are provided. Bring a salad, dessert or vegetable and your table service. Please RSVP to 886-3903. (You are still welcome to attend if you don't RSVP.) EVERYONE IS WELCOME!

HOLIDAY DEADLINE: The Gyp Hill Premiere's news and advertising deadline for Monday, November 30ths's edition will be on Wednesday, November 25 at 5 p.m. due to the Thanksgiving Holiday.

NUTS: The Gyp Hills Pilot Club has a Fresh shipment of Pecan Halves, Pecan Pieces, Cashews, Walnuts, Tropical Mix. You may pick these up at The Lincoln Library during Library hours or call a Pilot Club member.

I'LL BE HOME FOR CHRISTMAS: in Sharon on Sunday, December 6th for a parade, soup supper and auction. The parade will start at 3:00 p.m. Following the parade, Santa will hand out treats and talk to the kids at the Parish Center. A supper and auction will follow. Included in the activities will be a Cookie Baking/Candy Making Contest and a home decorating contest.

DONATIONS NEEDED TO LOCAL FOOD BANK: The local food bank housed at the United Methodist Church is getting low. Some items needed include: fruit, spaghetti and sauce, mac and cheese, cereal, juice, tomatoes, Manwich, pork and beans, chili beans, hamburger and tuna helpers, paper products, canned meals-chunky soups, stews, ravioli, spaghettios, etc… Cash donations can also be made to purchase items. The items can be dropped off at the UMC, 108 E. 2nd Ave., from 8 am to 12 pm and 1 pm to 4 pm.

IRS SCAM: is one of the scams now prevalent in the area. Please remember to never give out any important information or numbers over the phone, ever. Ask for a call-back number and seek advice from a trusted individual before answering any questions. If the caller is threatening or pushy in any way, just hang-up. Hanging up is not bad manners; it is protecting yourself against scams.

LIONS CLUB CALENDARS: calendar representatives will be delivering calendars in the next few days. If yours is not delivered, it may be picked up at Nixon's Auction and Realty between the hours of 9:00 a.m. and 4:00 p.m. For further information, call 886-0793.

NOTICE: The Barber County Sheriff's Office is asking that if you need fingerprinted for Concealed Carry, Teacher, or for any other reason, please do not fill out the fingerprint card. With our new machine we will enter all information needed to fill the card out. The Sheriff's Office does not charge for fingerprinting and the hours for this are 12:00pm-1:00pm and 4:30pm-530pm.

CUB SCOUTS: The Medicine Lodge Lions Club is reforming Cub Scout Pack 227. All boys from first through fifth grade, or between the ages of 7 and 10 years old, and their parents are eligible to join. We anticipate the Pack will form just after the start of school in the fall. For more information contact Brian Withrow at 930-2006 or brianwithrow@rocketmail.com.

LEISURE CENTER: The Leisure Center is reaching out to the community to ask for help in delivering meals and driving the bus. One day a week (excluding Saturday and Sunday) is all you would be asked to do. If you feel like you cannot commit to one day a week then sign up as a reserve driver or deliverer. If you should need to be off, someone will fill in. This is a wonderful service for our community and certainly helps people who do not feel like fixing a meal or just can't because of health reasons. The saying "many hands make light work" certainly applies to this situation. Drivers need a valid driver's license. Please call 886-3466 if you are interested.

STAN REIMER PHOTOGRAPHY: Proofs of pictures taken by the now retired Stan Reimer over the years can be viewed at the Lincoln Library during their business hours.

NOTICE: To obtain a burn permit, go to the City Office before burning. There is no charge and it is good for 30 days. Also, please remember to call the Sheriff's Office and let them know the address of where the burning will take place.

SUPPORT THE INDIANS - Medicine Lodge Indian car tags now available. Being sold as fundraiser for MLHS Booster Club. To get yours call or text Shawn Liebst at 620-213-2094. These tags are $8. Tags also available at Booster table at home games.

BUSINESS HOURS: Medicine Lodge Memorial Hospital and Physicians Clinic Admissions Office. Monday - Thursday, 6:30 a.m. to 5:30 p.m. Friday 6:30 a.m. - 2 :00 p.m. Patients can call to make appointments, make payments or general inquiries. Providers continue to see patients Monday - Thursday, 9:30 a.m. to 12:00 p.m. and 1:30 p.m. to 5:00 p.m., and Friday 9:30 a.m. to 12:00 p.m.

PLEASE HELP! MLGS is collecting Boxtops for Education. Please help! Boxtops can be dropped off at the collection box at White's Foodliner or The Grade School office. The school gets 10 cents per label so that really adds up! These labels are on products you already buy every day! Thank you for supporting MLGS! Friendly reminder to cut on lines. They have to be that way when redeemed.


VFW POST #7625: meetings are on the first Thursday of every month at 6:30 p.m. at the American Legion building in Medicine Lodge.


NOTICE: AA meetings are Tuesday nights at 8PM at the Presbyterian Church.

FLAGS AVAILABLE: The VFW Post #7625 have flags available in three different sizes: 3'x5', 4'x6', and 5'x8'. For more information, contact Dallas or Patty Lawrence at (620) 886-5256.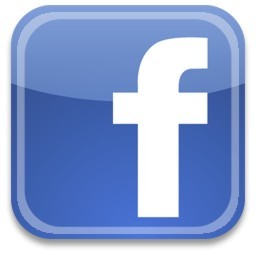 Like us on Facebook for more photos

Holiday fundraiser for
the Stockade Museum


The staff and Board of the Medicine Lodge Stockade Museum are planning a fundraiser and they are asking for help from individuals and groups in the community. They need wreaths to auction off at a silent auction that will take place on December 5, 2015.
These wreaths can be made out of natural materials, artificial, or a combination with the outside measurement being approximately 24 inches. Those using natural materials must keep in mind that the wreaths need to maintain a quality look through December 25th.
Everyone in the community will be invited to start bidding at the Silent Auction Wreath Event between the dates of November 22nd and December 4th. The top bidders will be announced at the Festival of Wreaths Event on December 5th at 3:30 p.m. Bid winners will then be able to take their wreaths home to deck their halls. All proceeds will benefit the Stockade Museum.
Wreaths should be brought to the museum no later than Saturday, November 21, 2015 anytime during the hours of 1:00 to 4:00 p.m. seven days a week. If a special drop off time is needed, contact the Stockade Museum at (620) 886-3553.
Free refreshments will be provided on both November 22nd and December 5th.
For more information, visit their website at www.medicinelodgestockademuseum.org or the Stockade Museum & Carry A. Nation Home Facebook page.