MOBILE PANTRY: Wednesday, January 22, 2020. Medicine Lodge United Methodist Church, 108 E. Second. 12:00 p.m. to 12:45 p.m. Anyone who needs food assistance may attend. Guests sign in with address and number in household. Limit one visit per household.

WINTER HOURS: The Medicine Lodge Stockade and Carry A Nation Home fall and winter schedule is in effect from Novermber 1, 2019 until April 1, 2020. Hours are Tuesday through Friday 12:00 -5:00; Saturday 10:30-5:00 and Sunday 1:00-5:00. We are happy to open other times for tours by prior arrangement.

Fresh nuts are here! Gyp Hill Pilot Club has their Fall shipment of nuts. Pecan Pieces, Pecan Halves, Walnuts and Cashews. Same price as last year. You may pick up nuts at The Lincoln Library or call Rosalee Armstrong or Joann Schields.

NOTICE: New Meeting Time! 7 p.m. at the Legion Bldg. Meetings will now be held on the 2nd Thursday of the month, and no longer on the 1st Thursday. We will be coordinating the VFW & American Legion meetings together.

United Methodist Extreme Kids Club: Since USD 254 students will be released at 2:30 each Wednesday, students can go directly to the Methodist Church for EKC. Parents will pick students up between 5:00 and 5:15. All students age 4 through 6th grade are welcome. Each student must have an enrollment form filled out and signed by the parent/guardian prior to attending. These forms can be picked up at the church office from 9:00 – 4:00 or can be accessed online at the church's facebook page—Medicine Lodge United Methodist Church.

NOTICE: South Central Community Foundation "Youth Making A Difference" application are here at this link: https://sccfks.org/aboutymad.html
This is a great opportunity for South Barber 9-12th grade students to gain experience with grant selections, network for scholarships, build friendships, and resume experience! Please encourage your student to complete the application and thank you in advance for representing South Barber USD 255!!!

NOTICE: Help and hope for family and friends of alcoholics. Join us at Al-Anon (adults) at 7 and Alateen (youth) at 6 in the basement of the Kiowa St. John's Catholic Church rectory (house on corner of Main and 10th). For questions or possible transportation, please call (620) 899-3268 or email kiowaafg@gmail.com

SCAM ALERT: Businesses in the Liberal area have been targeted by scammers demanding payment or threatening disconnection. The number given to call back with payment is 866.985.8538, ext. 101. DO NOT CALL BACK OR PAY. Southern Pioneer Electric will never demand payment or threaten disconnection. If you receive a call demanding payment immediately, please hang up and call our office at 620.624.7433.

CELEBRATE RECOVERY: You are invited to Celebrate Recovery, a Christ-centered recovery program, Thursday evenings from 6:30 to 9:00 p.m. at First Christian Church, 300 South Main Street, Medicine Lodge. Celebrate Recovery may help you become free from addictive, compulsive, and dysfunctional behaviors. Women and men are invited. For more information, call (620) 886-3743.

FOOD DRIVE: All six locations of Farmers Co-op Equity Co. are conducting a food drive and are collecting items for the benefit of local food banks. All community members are urged to do their part and donate food items to help local friends and neighbors in need.

NOTICE: To obtain a burn permit in Medicine Lodge, go to the City Office before burning. There is no charge and it is good for 30 days. Also, please remember to call the Sheriff's Office and let them know the address.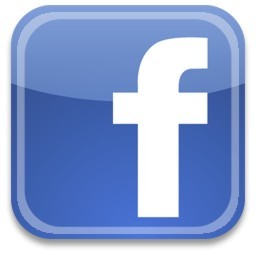 Like us on Facebook for more photos


Conservation Annual Meeting January 25
The public is invited to attend the Barber County Conservation District 70th Annual Meeting on Saturday, January 25 at the Kiowa Community Building. A catered meal, courtesy of the Barber County banks, will be served at 6:00 P.M.
After dinner, there will be a short business meeting including an annual report of district activities and financial actions since the 2019 annual meeting. An election of two board supervisors will be conducted.
The 2019 Bankers Conservation Awards will be presented to two landowners. The top three conservation poster contest winners in each age group will receive prizes for their entries.
Dinner reservations are due by noon on Monday, January 20, so be sure to make yours as soon as possible by calling the conservation office at 620-886-5311, ext. 3