MOBILE PANTRY: Wednesday, September 25, 2019. Medicine Lodge United Methodist Church, 108 E. Second. 12:00 p.m. to 12:45 p.m. Anyone who needs food assistance may attend. Guests sign in with address and number in household. Limit one visit per household.

PEACE TREATY FESTIVAL PARADE: The parade for this year's Peace Treaty Festival will begin September 28, 2019, at 10:00 on Main Street in Medicine Lodge. Registration forms for parade entries can be found at the Lincoln Library or at peacetreaty.org/events/parades/Register by Sep. 22 to be eligible for a $50 cash prize in each category!

United Methodist Extreme Kids Club: Plans are underway for an exciting year for the Extreme Kids Club which will begin Wednesday, August 28. There are big changes this year! Since USD 254 students will be released at 2:30 each Wednesday, students can go directly to the Methodist Church for EKC. Parents will pick students up between 5:00 and 5:15. All students age 4 through 6th grade are welcome. Each student must have an enrollment form filled out and signed by the parent/guardian prior to attending. These forms can be picked up at the church office from 9:00 – 4:00 or can be accessed online at the church's facebook page—Medicine Lodge United Methodist Church.

NOTICE: South Central Community Foundation "Youth Making A Difference" application are here at this link: https://sccfks.org/aboutymad.html
This is a great opportunity for South Barber 9-12th grade students to gain experience with grant selections, network for scholarships, build friendships, and resume experience! Please encourage your student to complete the application and thank you in advance for representing South Barber USD 255!!!

NOTICE: Help and hope for family and friends of alcoholics. Join us at Al-Anon (adults) at 7 and Alateen (youth) at 6 in the basement of the Kiowa St. John's Catholic Church rectory (house on corner of Main and 10th). For questions or possible transportation, please call (620) 899-3268 or email kiowaafg@gmail.com

SCAM ALERT: Businesses in the Liberal area have been targeted by scammers demanding payment or threatening disconnection. The number given to call back with payment is 866.985.8538, ext. 101. DO NOT CALL BACK OR PAY. Southern Pioneer Electric will never demand payment or threaten disconnection. If you receive a call demanding payment immediately, please hang up and call our office at 620.624.7433.

CELEBRATE RECOVERY: You are invited to Celebrate Recovery, a Christ-centered recovery program, Thursday evenings from 6:30 to 9:00 p.m. at First Christian Church, 300 South Main Street, Medicine Lodge. Celebrate Recovery may help you become free from addictive, compulsive, and dysfunctional behaviors. Women and men are invited. For more information, call (620) 886-3743.

FOOD DRIVE: All six locations of Farmers Co-op Equity Co. are conducting a food drive and are collecting items for the benefit of local food banks. All community members are urged to do their part and donate food items to help local friends and neighbors in need.

NOTICE: To obtain a burn permit in Medicine Lodge, go to the City Office before burning. There is no charge and it is good for 30 days. Also, please remember to call the Sheriff's Office and let them know the address.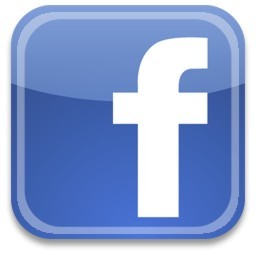 Like us on Facebook for more photos
There's So Much To Do Festival Weekend - Get Your Bracelet
Peace Treaty Festival is fast approaching! The weekend of September 27th, 28th and 29th the town of Medicine Lodge will be hopping with festival activities.

What you need to know about the All Access Festival bracelets:
- Bracelets are $15 each for anyone 13 and older.
- Kids 12 years old and under are free.
- Bracelets will be for sale at KCRR, Powwow, Stockade, The Peoples Bank.
- Early bracelet sales are available the week of festival inside The Peoples Bank.
- Bracelets gain the wearer unlimited access to all Peace Treaty Festival events, in addition to some other events, ALL WEEKEND long.
- One bracelet is good for Friday, Saturday and Sunday.
- Bracelets are required to enter:
- Kansas Championship Ranch Rodeo grounds.
- Intertribal Powwow at City Park.
- Stockade Museum & Carry Nation Home on Saturday, including old-time activities, as well as live entertainment at 4:00 p.m. Featuring Bruiser Truckline.
- Friday night live country band & dance at the new slab at the rodeo grounds, featuring The Lane Haas Band.
- Saturday night live 80's rock-cover band & dance at the new slab at the rodeo grounds, featuring Thief.
- Beer Garden by Ryno's Tavern at the new Ranch Rodeo slab after 5:00 p.m., both Friday and Saturday evenings.
- City Park for the Intertribal Powwow native vendors and Indian Taco truck.
- The Trappings & Trade show at the rodeo grounds.
- The kids inflatables and activities by Wheatland Entertainment at the rodeo grounds.
- Kids Korral children's rodeo fun at the rodeo grounds.
- Festival food and food trucks at the rodeo grounds.
- Bracelets are not required to attend:
- Lion's Club free-will bean feed Friday, 5:30 p.m. at Stockade.
- Historic Night Show melodrama Friday, 6:00 p.m. at Stockade.
- Parade Saturday morning, 10:00am on Main Street.
- Red Brick shopping on Main Street.
- Craft Fair at the First Christian Church on South Main Street.
- Sunday morning, old-time church service at Stockade.
- Volunteers receive one complimentary bracelet in exchange for their time.
- Sign up for a volunteer shift by going to peacetreaty.org/volunteer
Purchasing a bracelet for entry is a new concept for most of us, but that one bracelet provides a whole weekend of fun things to do in Medicine Lodge! Learn more and see the full schedule at www.peacetreaty.org.