AMERICAN RED CROSS BLOOD DRIVE
Monday, October 27, Noon – 6:00 p.m.
United Methodist Church
108 E 2nd, Med.Lodge
For Appt. Call: 1-800-RED-CROSS
locally call 886-3558
or visit redcrossblood.org
walk-ins welcome

SAVE LIVES – GIVE BLOOD!

CONCERT IN THE BARN: Free concessions and hayrack ride starting at 6:00 p.m. on October 25. 13479 SE US Highway 160, 13 miles east of Medicine Lodge on Highway 160. Watch for signs. Featuring the band Isaiah, Dean and Debbie with Linsey Cutsinger, Carl Williams, Andy Newbrey and The Electro Bluesy Gospel Band, Lonnie Dreyer, and Daryl Schiff.

MEDICINE LODGE MEMORIAL HOSPITAL OPEN HOUSE: 710 N. Walnut, Sunday, November 2, 2014, 2:00-4:00 p.m. Please park in the south parking lot and enter through the clinic entrance. Ribbon cutting 3:00 p.m. at front entrance. Guided tours will be provided beginning at 2:00 p.m. in the dining room. Refreshments served.

MEET & GREET: for prospective family physician Dr. Ryan S. Lee on Friday, October 24, 2014 at Grand Hotel, 4:00 - 5:30 p.m.

RETIREMENT RECEPTION FOR ANN BRYAN: at the Medicine Lodge Stockade Museum on October 25th from 2 to 4 p.m. Everyone is welcome.

SOUTH CENTRAL COMMUNITY FOUNDATION GRANTS: The SCCF will award its 2014 Barber County grants at a reception at 6:30 p.m., Monday, November 3, in the Fellowship Hall of the Medicine Lodge United Methodist Church.

COWBOY STORYTELLERS OF THE WESTERN PLAINS: Coming to Medicine Lodge, Kansas, Senior Center on North Main on October 25, 2014. Public is invited. Music makers start at 12:30 p.m. We don't tell the stories, you do. We need stories and history from the community about the early days. We record them to save them. Contact Roger Ringer at 620-213-2403 to be put on the roster.

KIDS CAMP FUNDRAISER: Frito Chili Pie, Homemade Cinnamon Roll, & Drink - $5.00 per person. First Assembly of God Church, Wednesday, October 29 from 6-8 PM

TRUNK OR TREAT: Friday, October 31 from 6:30-8:00 PM, Safe. Easy. Fun. First Assembly of God Church-Hwy 281. Tons of Candy for kids ages 0-12. Bringing Light to the Darkness!!!

GBCHAA: is looking for volunteers for the upcoming annual Haunted Hayrack Ride on October 24 and 25. Anyone interested in helping in any way, call Lois at 620-886-5242.

LEISURE CENTER: The Leisure Center is reaching out to the community to ask for help in delivering meals and driving the bus. One day a week (excluding Saturday and Sunday) is all you would be asked to do. If you feel like you cannot commit to one day a week then sign up as a reserve driver or deliverer. If you should need to be off, someone will fill in. This is a wonderful service for our community and certainly helps people who do not feel like fixing a meal or just can't because of health reasons. The saying "many hands make light work" certainly applies to this situation. Drivers need a valid driver's license. Please call 886-3466 if you are interested.

NOTICE: AA meetings are Tuesday nights at 8PM at the Presbyterian Church.

YOUTH EVENTS: Youth Events at the United Methodist Church have begun. Extreme Kids Club - Pre-K (age 4) through 6th grade 4:00-5:15. MYF - 7th-12th graders 7:00-8:00.

SUPPORT THE INDIANS - Medicine Lodge Indian car tags now available. Being sold as fundraiser for MLHS Booster Club. To get yours call or text Shawn Liebst at 620-213-2094. These tags are $8. Tags also available at Booster table at home games.

VFW POST #7625: meetings are on the first Thursday of every month at 6:30 p.m. at the American Legion building in Medicine Lodge.

MEMORIES WANTED: Dub Rickard would like to invite those with memories of bygone Peace Treaties to share those memories on paper. Whether a prairie flower or a wagon driver, a cowboy or a cavalryman, he would like to encourage everyone to write them down and give them to Jan Wade at the Lincoln Library.

NOTICE: To obtain a burn permit, go to the City Office before burning. There is no charge and it is good for 30 days. Also, please remember to call the Sheriff's Department and let them know the address of where the burning will take place.

PLEASE HELP! MLGS is collecting Boxtops for Education. Please help! Boxtops can be dropped off at the collection box at White's Foodliner or The Grade School office. The school gets 10 cents per label so that really adds up! These labels are on products you already buy every day! Thank you for supporting MLGS! Friendly reminder to cut on lines. They have to be that way when redeemed.

WELLNESS CENTER HOURS: Monday-Thursday 5:30 - 10:00 a.m. and 4:00-9:00 p.m.; Friday 5:30 a.m.- 10:00 a.m. and 4:00 - 6:00 p.m., Saturday 7:30 - 10:30 a.m.

FLAGS AVAILABLE: The VFW Post #7625 have flags available in three different sizes: 3'x5', 4'x6', and 5'x8'. For more information, contact Dallas or Patty Lawrence at (620) 886-5256.

BUSINESS HOURS: Medicine Lodge Memorial Hospital and Physicians Clinic Admissions Office. Monday - Friday, 6 a.m. to 6 p.m. Patients can call to make appointments, make payments or general inquiries. Providers continue to see patients Monday - Thursday, 9:30 a.m. to 12:00 p.m. and 1:30 p.m. to 5:00 p.m., and Friday 9:30 a.m. to 12:00 p.m.

T-SHIRTS: Historic Barber County t-shirts are available! The shirt celebrates the various communities in Barber County, current and past. Created in conjunction with Fincher's Findings in Medicine Lodge, the shirts are being sold to help support the operation and upkeep of the Heritage Center facility. You can contact Lois @ 620-886-5242 for more information.

NOTICE: The Barber County Health Department will no longer be having an open clinic on Wednesday afternoons for Immunizations. Due to insurance changes and the manner in which State vaccine is handled, it will be necessary to make appointments for immunizations. To reduce the in-office wait time, we would like for each client to call for an immunization appointment with the following information: the name of the insurance company, prior authorization phone number, and the card holder's account number. Our office will contact the insurance company in advance of the scheduled appointment. Phone number: 620-886-3294 or 1-800-748-5788. We will still be providing State vaccine for those with State Insurance, and private vaccine for those with private insurance. Thank you for your patience and understanding as we make these changes.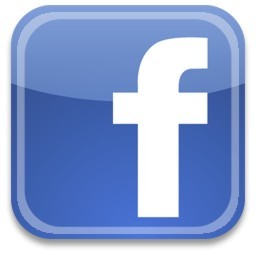 Like us on Facebook for more photos




Christian radio off the
air after lightning strike




By Doris Sorg
The Gyp Hill Premiere


KREJ 101.7 FM and KSNS 91.5 FM are listener supported Christian radio stations operating from Medicine Lodge and serving south central Kansas and northwest Oklahoma.
Once a year they have a Sharathon where listeners make pledges of support for the radio stations in the upcoming year. The annual Sharathon took place this year during the first week of October and they surpassed their goal of $75,000 to receive $83,147 of pledges from 118 supporters. Everyone celebrated the funding for another year on the air.
Only a few days passed and the radio stations ceased their broadcasting. On October 12th at about 10:00 p.m., the KREJ/KSNS studio suffered a direct lightning hit. The lightning hit the tower which sends both station signals to their respective transmitters, and then it traveled into both the studio and the house. The strike took down approximately 80% of their equipment, including computers, control boards, satellite equipment, and landline phones.
At this time, they do not know how long it will be until they will be able to get back on the air. The silence is loud when turning to 101.7 or 91.5 and there is no preaching, speaking, or music. They would appreciate monetary donations to go towards replacing damaged equipment that was uninsured and your prayers as they move through the recovery process.