CHRISTIAN CONCERT: Community Bible Fellowship Church welcomes Pratt Community College's "ENCORE" for a Christian concert on April 15, 2014 at 7 p.m. Everyone is welcome!! A love offering will be taken.
GYP HILLS YOUTH RODEO: Meeting, Tuesday, April 22 at 7 p.m. at the Peoples Bank.
PANCAKE AND SAUSAGE BREAKFAST: Easter Sunday, April 20th, 9:30-10:30 am ALL YOU CAN EAT! (Free-will donations to help kids with Kids Church Camp Fund). Sponsored by Men's Ministry at the First Assembly of God Church-Hwy 281.
LENTEN MEALS: The Medicine Lodge Ministerial Association in observance of Lent is again having our Community Tuesday Lenten Meals. This year we are having the first 2 meals in the evening so the whole family can attend. Everyone is invited to attend as our community of faith comes together. Suppers will be served starting at 6 p.m. with the speaker at 6:30. The last 4 Lunches are served from 11:45-12:20. The speaker will start at 12:20 ending around 12:30. A freewill offering is taken to help support the Ministerial Association. Come and join with others in our community on Tuesdays for soup, sandwich and spiritual food.
Lenten Lunches at 11:45 a.m.
April 15, Assembly of God, Dale Thiele
LIVING WELL PROGRAM: Get more out of life with the Living Well with a Disability Program. 2:00 to 4:00 p.m. on Thursdays from April 10th through June 6th, 400 S. Main in Pratt, KS. For more info, call (620) 672-9600.
GRIEF SUPPORT GROUP: Chapter Two will be held at South Wind Hospice Monday evenings beginning April 7 for 6 weeks. Chapter Two is a grief support group offering care, understanding and insight for those who are dealing with grief from the death of a loved one. Chapter Two is offered at no cost by Jerry Hodges, Pastoral Counselor. Pre-registration is required. For more information or to pre-register call South Wind Hospice at 620-672-7553. Space is limited.
NOTICE: To obtain a burn permit, go to the City Office before burning. There is no charge and it is good for 30 days. Also, please remember to call the Sheriff's Department and let them know the address of where the burning will take place.
LADIES 2 DAY RETREAT: July 11-12, Lubbock, Tx. The two day bus trip includes bus, lodging, "Living Proof Live" event ticket and breakfast. Bible teacher and best selling author, Beth Moore and Worship Leader Travis Cotrell. $160/person. $50 deposit by March 31st. For more information, call Andrea Fisher at 886-3903. Because you are Living Proof of God's Love!
PLEASE HELP! MLGS is collecting Boxtops for Education. Please help! Boxtops can be dropped off at the collection box at White's Foodliner or The Grade School office. The school gets 10 cents per label so that really adds up! These labels are on products you already buy every day! Thank you for supporting MLGS! Friendly reminder to cut on lines. They have to be that way when redeemed.
NOTICE: The Gyp Hills PIlot Club has Pecans and Walnuts. They may be picked up at the Lincoln Library. 620-886-5746.
NOTICE: The Barber County Health Department will no longer be having an open clinic on Wednesday afternoons for Immunizations. Due to insurance changes and the manner in which State vaccine is handled, it will be necessary to make appointments for immunizations. To reduce the in-office wait time, we would like for each client to call for an immunization appointment with the following information: the name of the insurance company, prior authorization phone number, and the card holder's account number. Our office will contact the insurance company in advance of the scheduled appointment. Phone number: 620-886-3294 or 1-800-748-5788. We will still be providing State vaccine for those with State Insurance, and private vaccine for those with private insurance. Thank you for your patience and understanding as we make these changes.
WELLNESS CENTER HOURS: Monday-Thursday 5:30 - 10:00 a.m. and 4:00-9:00 p.m.; Friday 5:30 a- 10:00 a.m. and 4:00 - 6:00 p.m., Saturday 7:30 - 10:30 a.m.
FLAGS AVAILABLE: The VFW Post #7625 have flags available in three different sizes: 3'x5', 4'x6', and 5'x8'. For more information, contact Dallas or Patty Lawrence at (620) 886-5256.
NEW BUSINESS HOURS: Medicine Lodge Memorial Hospital and Physicians Clinic Admissions Office. Monday - Friday, 6 a.m. to 6 p.m. Patients can call to make appointments, make payments or general inquiries. Providers continue to see patients Monday - Thursday, 9:30 a.m. to 12:00 p.m. and 1:30 p.m. to 5:00 p.m., and Friday 9:30 a.m. to 12:00 p.m.
T-SHIRTS: Historic Barber County t-shirts are available! The shirt celebrates the various communities in Barber County, current and past. Created in conjunction with Fincher's Findings in Medicine Lodge, the shirts are being sold to help support the operation and upkeep of the Heritage Center facility. You can contact Lois @ 620-886-5242 for more information.
NARCOTICS ANONYMOUS MEETING: Every Friday at 8:00 p.m. in Medicine Lodge at the A-frame building behind the Medicine River Truck Stop at 301 Fowler (U.S. Highway 160).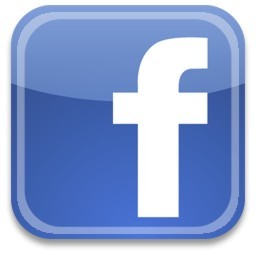 Like us on Facebook for more photos
Woman Shares Story of Assault at Lifetree Café
How to pick up the pieces and go on with life after a crisis will be explored at Lifetree Café on Sunday, April 20th from 5:30-6:30
The program, titled "After the Attack: Picking Up the Pieces and Moving On," features the filmed story of a woman who was assaulted in her home—and the man who attacked her.
"I'd thought about her for days," says the attacker, who was sentenced to six years for the crime. "I had that drive—and a knife."
Participants in the Lifetree program will discover how both the victim and attacker were able to move on with their lives and eventually reconcile.
Admission to the 60-minute event is free. Snacks and beverages are available. Lifetree Café is located in the Sunflower of People's Bank
Lifetree Café is a place where people gather for conversation about life and faith in a casual coffeehouse-type setting. Questions about Lifetree may be directed to 886-3903.