NOTICE: Kiowa City Office change of hours. Will now be open from 7:30 A.M.- 4:30 P.M.

GRIEFSHARE: Due to more Covid in our community, we are postponing the start of GriefShare in Medicine Lodge until after the holidays in January. Watch for upcoming notices.

MEDICINE LODGE BLOOD DRIVE: Monday, December 21st, 12:00 p.m. to 6:00 p.m. United Methodist Church - Main Room, 108 E. 2nd Ave. Call 1-800-RED CROSS or visit RedCrossBlood.org and enter: MedicineLodge to schedule an appointment.

ANNUAL MEETING: The Barber County Fair Association will be holding their annual Fair Board meeting on Thursday, December 10th at 7pm at the Barber County Courthouse. Elections for Fair Board officers will be held. Everyone is invited to attend.

ALCOHOLICS ANONYMOUS OPEN MEETING: Tuesday, December 1, 2020 at 7:00 p.m. St. Boniface Parish Hall, 404 N. Main, Sharon Kansas.

Stockade Hours Effective Immediately
Regular Hours
Closed Monday
Tuesday-Friday 1:00-5:00 p.m.
Saturday 10:30-5:00 p.m.
Sunday 1:00-5:00 p.m.

NOTICE: New Meeting Time! 7 p.m. at the Legion Bldg. Meetings will now be held on the 2nd Thursday of the month, and no longer on the 1st Thursday. We will be coordinating the VFW & American Legion meetings together.

NOTICE: Help and hope for family and friends of alcoholics. Join us at Al-Anon (adults) at 7 and Alateen (youth) at 6 in the basement of the Kiowa St. John's Catholic Church rectory (house on corner of Main and 10th). For questions or possible transportation, please call (620) 899-3268 or email kiowaafg@gmail.com

FOOD DRIVE: All six locations of Farmers Co-op Equity Co. are conducting a food drive and are collecting items for the benefit of local food banks. All community members are urged to do their part and donate food items to help local friends and neighbors in need.

SCAM ALERT: Businesses in the Liberal area have been targeted by scammers demanding payment or threatening disconnection. The number given to call back with payment is 866.985.8538, ext. 101. DO NOT CALL BACK OR PAY. Southern Pioneer Electric will never demand payment or threaten disconnection. If you receive a call demanding payment immediately, please hang up and call our office at 620.624.7433.

CELEBRATE RECOVERY: You are invited to Celebrate Recovery, a Christ-centered recovery program, Thursday evenings from 6:30 to 9:00 p.m. at First Christian Church, 300 South Main Street, Medicine Lodge. Celebrate Recovery may help you become free from addictive, compulsive, and dysfunctional behaviors. Women and men are invited. For more information, call (620) 886-3743.

NOTICE: To obtain a burn permit in Medicine Lodge, go to the City Office before burning. There is no charge and it is good for 30 days. Also, please remember to call the Sheriff's Office and let them know the address.

NOTICE: Retired Veterans Chaplain, Rev. Kenneth Webb has a new address. After 38 years of serving Posts here in Kiowa, Chaplain Webb had to go into a nursing home. His new address is: Veterans Chaplain, Rev. Kenneth Webb, Ambassador Manor, 1340 E. 61st. Street, Tulsa, OK 74136-0605.

NOTICE: South Central Community Foundation "Youth Making A Difference" application are here at this link: https://sccfks.org/aboutymad.html
This is a great opportunity for South Barber 9-12th grade students to gain experience with grant selections, network for scholarships, build friendships, and resume experience! Please encourage your student to complete the application and thank you in advance for representing South Barber USD 255!!!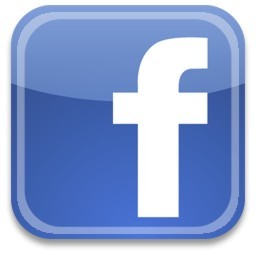 Like us on Facebook for more photos
Mask mandate in effect now

By Aimee Bryan
The Gyp Hill Premiere
"THIS EMERGENCY PUBLIC HEALTH ORDER issued on .this 20th day of October, 2020 and becomes effective 12:01AM on October 21st", was issued last week in Barber County.
The Barber County Local Health Officer is appointed by the Board of Barber County Commissioners and is authorized to maintain supervision over infectious or contagious disease with our community, and helped create this emergency order. The commissioners, the emergency management, the covid-19 response committee, and other groups across the county, as well as the school districts, city councils, and more have been diligent to meet sometimes daily, weekly, monthly, and more often than not, dealing with the uncertainty of Covid-19 and focusing on what's best for everyone.
There obviously hasn't been much of an opportunity to prepare anyone for what has happened this year. They've all been walking a rocky path, trying to do the best they can with what they have. The Barber County Health Department has also been working their fingers-to-the-bone, using every asset available to them to captain this ship.
What exactly does a mask mandate mean, you ask? Every business within the county must follow the guidelines set forth and post on their doors the order, and each citizen is expected to follow them.
It is very simple, but we will post the order for you to read. In the most simplistic way to describe it all, you must wear a mask, shield, or face covering in public places.
As shared last week, one of the school districts was almost forced to shut down activities, due to the increase in positive coronavirus cases. It is suggested that the healthy hygiene the health department is promoting, and this order could benefit in these areas to curb and slow the skyrocketing spread of covid and advance some normalcy for students, parents, and the local economy.
The emergency order is on page 6, in its entirety. The Barber County Health Department issued these remarks today, "The worldwide outbreak of COVID-19 and the epidemic in Kansas and Barber County continues to threaten the lives and health of our citizens and visitors, as well as the economy. The increased spread of COVID-19 in Barber County poses a serious threat to the continued effective operation of the local economy and our schools in our county.
Mask wearing has been shown to decrease the spread of COVID-19 between persons. The mask is meant to protect other people in case you are infected. Facemasks are another tool to help people who have the virus but don't know it yet, to keep from transmitting it to others. Everyone should wear a mask in public settings and around people that do not live in your household, especially when other social distancing measures are difficult to maintain. If you are sick or showing symptoms, stay home.
Masks should not be placed on children under 2, anyone who has trouble breathing, is unconscious, incapacitated, or otherwise unable to remove the mask without assistance.
Continue to keep a 6 ft. distance between yourself and others. The mask is not a substitute for social distancing.
Remember to use good handwashing with either soap and water or hand sanitizer with at least 60% alcohol.
THINK: My mask protects you and your mask protects me to slow the spread of COVID-19.
We want to keep our businesses and schools open, so please do your part".
The Gyp Hill Premiere, as always, will continue full coverage of all Covid-19 related developments.