MEETING: Inviting all of you to attend a Kiowa Community Town Hall Meeting Monday, June 1st, 2020 at 6:00 PM at the Community Building 119 5th Street Kiowa, KS 67070. The meeting will be to discuss Aahn's Place For Profit Foster Care.

NOTICE: The Kiowa Senior Center will open up on June 1st. We will not have a meal such as First Monday, or Third Thursday during the month of June. Come and join us, it will be good to see everybody again. More information next week.

NOTICE: Kiowa City Office change of hours. Will now be open from 7:30 A.M.- 4:30 P.M.

FOOD SERVICES: South Barber USD 255 Food Service Update (05/20/2020): Please let families know students 18 years of age and younger can eat free of charge until Aug. 1st for lunch! Drive through lunch at the high school building 1220 8th St. Kiowa, KS 67070 from May 14th-Aug. 1st 12:00 noon to 1:00 PM. Again, please show your appreciation for the tremendous work our lunch staff did this school year! Way to go South Barber!!!

Lincoln Library Has reopened Monday, May 18th by appointment only! Please call 886-5746 to ask questions, schedule a 15-minute time slot to check out books, or make other arrangements if needed.

NOTICE: Retired Veterans Chaplain, Rev. Kenneth Webb has a new address. After 38 years of serving Posts here in Kiowa, Chaplain Webb had to go into a nursing home. His new address is: Veterans Chaplain, Rev. Kenneth Webb, Ambassador Manor, 1340 E. 61st. Street, Tulsa, OK 74136-0605.

NOTICE: New Meeting Time! 7 p.m. at the Legion Bldg. Meetings will now be held on the 2nd Thursday of the month, and no longer on the 1st Thursday. We will be coordinating the VFW & American Legion meetings together.

NOTICE: To obtain a burn permit in Medicine Lodge, go to the City Office before burning. There is no charge and it is good for 30 days. Also, please remember to call the Sheriff's Office and let them know the address.

NOTICE: South Central Community Foundation "Youth Making A Difference" application are here at this link: https://sccfks.org/aboutymad.html
This is a great opportunity for South Barber 9-12th grade students to gain experience with grant selections, network for scholarships, build friendships, and resume experience! Please encourage your student to complete the application and thank you in advance for representing South Barber USD 255!!!

United Methodist Extreme KIDS CLUB: United Methodist Extreme Kids Club: Since USD 254 students will be released at 2:30 each Wednesday, students can go directly to the Methodist Church for EKC. Parents will pick students up between 5:00 and 5:15. All students age 4 through 6th grade are welcome. Each student must have an enrollment form filled out and signed by the parent/guardian prior to attending. These forms can be picked up at the church office from 9:00 – 4:00 or can be accessed online at the church's facebook page—Medicine Lodge United Methodist Church.

NOTICE: Help and hope for family and friends of alcoholics. Join us at Al-Anon (adults) at 7 and Alateen (youth) at 6 in the basement of the Kiowa St. John's Catholic Church rectory (house on corner of Main and 10th). For questions or possible transportation, please call (620) 899-3268 or email kiowaafg@gmail.com

SCAM ALERT: Businesses in the Liberal area have been targeted by scammers demanding payment or threatening disconnection. The number given to call back with payment is 866.985.8538, ext. 101. DO NOT CALL BACK OR PAY. Southern Pioneer Electric will never demand payment or threaten disconnection. If you receive a call demanding payment immediately, please hang up and call our office at 620.624.7433.

CELEBRATE RECOVERY: You are invited to Celebrate Recovery, a Christ-centered recovery program, Thursday evenings from 6:30 to 9:00 p.m. at First Christian Church, 300 South Main Street, Medicine Lodge. Celebrate Recovery may help you become free from addictive, compulsive, and dysfunctional behaviors. Women and men are invited. For more information, call (620) 886-3743.

FOOD DRIVE: All six locations of Farmers Co-op Equity Co. are conducting a food drive and are collecting items for the benefit of local food banks. All community members are urged to do their part and donate food items to help local friends and neighbors in need.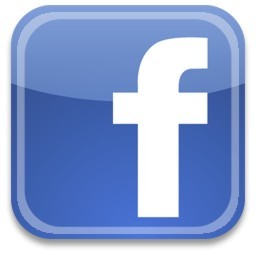 Like us on Facebook for more photos
BCD to make money available
for "non essential" businesses
It became painfully apparent to Barber County Development as they worked with local small businesses that there was a serious problem in those "non-essential" businesses and their ability to access federal funds that would assist them in this national moment of crisis. After brainstorming potential solutions the best option was finding a way to get some amount of money into the hands of those small businesses to hopefully serve as a bridge to normalcy.
The Barber County Development (BCD) Small Business Emergency Relief Loan Fund will provide direct funding to help small businesses within Barber County continue to finance operational expenses during this unprecedented period of economic stress due to the Covid-19 Pandemic.
The Fund allows for zero interest rate loans, deferred payments for the first 6 months, and extended amortization periods of up to 18 months. There are no minimum credit scores and flexible collateral requirements.
Eligibility Requirements
- Private, for profit businesses that are considered small as per the Small Business Administration guidelines
- Small businesses deemed "non-essential" and/or disproportionately impacted by the government-issued public health restrictions. These businesses are generally described as follows: retail, food service, entertainment, personal service, hospitality, healthcare not directly involved in the COVID-19 response, transportation, and fitness industries
* Based and located in Barber County
* Employ less than 20 employees
* Have $500,000 or less in annual revenue
* Borrower must demonstrate profitability, a positive tangible net worth and show repayment ability
* Be able to provide income verification (past 6 months of financial statements and past 2 years of personal/business tax returns)
* Must provide 2 forms of ID
* Home-based businesses are not eligible
* Applicants must provide detail of any Principals or Officers of the Business who have applied for a small business loan in the last 30 days
* Other criteria may apply
Loan Terms:
* Up to 18 month terms
* Loan amounts up to $5,000
* 0% Interest Rates
* Deferred payments for the first 6 months
* No minimum credit score is required
* No pre-payment penalties
* Flexible Collateral requirements
Application Process
An application can be found at www.barbercountydevelopment.com. These can be scanned and emailed to jr@barbercountydevelopment.com.
For program information questions, call (816-914-5768), or email (jr@barbercountydevelopment.com ).
Applications will be approved for funding by Barber County Development at their sole discretion.