MOBILE PANTRY: Wednesday, October 23, 2019. Medicine Lodge United Methodist Church, 108 E. Second. 12:00 p.m. to 12:45 p.m. Anyone who needs food assistance may attend. Guests sign in with address and number in household. Limit one visit per household.

Medicine Lodge
Red Cross Blood Drive
Monday, October 21, Noon - 6:00 p.m.
United Methodist Church
108 E 2nd, Med. Lodge
For Appt.
Call: 1-800-RED-CROSS
locally call 886-3558
or visit redcrossblood.org
Walk-ins accepted.
Childcare will be provided.
Please give blood.
Your donation makes a difference in the lives of patients in need.

Fresh nuts are here! Gyp Hill Pilot Club has their Fall shipment of nuts. Pecan Pieces, Pecan Halves, Walnuts and Cashews. Same price as last year. You may pick up nuts at The Lincoln Library or call Rosalee Armstrong or Joann Schields.

NOTICE: The 26th annual KREJ/KSNS Sharathon will be Oct. 17-19 with open house and a back yard cookout on Saturday from 11 to 1 at 301 South Main in Medicine Lodge. The goal is to raise $60K for operating expenses. It's live and lots of fun on 101.7 FM and 91.5 FM. You can pledge by phone 620-886-3537, or on-line krejksns.org. Thank You.

NOTICE: New Meeting Time! 7pm at the Legion Bldg. Meetings will now be held on the 2nd Thursday of the month, and no longer on the 1st Thursday. We will be coordinating the VFW & American Legion meetings together.

United Methodist Extreme Kids Club: Plans are underway for an exciting year for the Extreme Kids Club which will begin Wednesday, August 28. There are big changes this year! Since USD 254 students will be released at 2:30 each Wednesday, students can go directly to the Methodist Church for EKC. Parents will pick students up between 5:00 and 5:15. All students age 4 through 6th grade are welcome. Each student must have an enrollment form filled out and signed by the parent/guardian prior to attending. These forms can be picked up at the church office from 9:00 – 4:00 or can be accessed online at the church's facebook page—Medicine Lodge United Methodist Church.

NOTICE: South Central Community Foundation "Youth Making A Difference" application are here at this link: https://sccfks.org/aboutymad.html
This is a great opportunity for South Barber 9-12th grade students to gain experience with grant selections, network for scholarships, build friendships, and resume experience! Please encourage your student to complete the application and thank you in advance for representing South Barber USD 255!!!

NOTICE: Help and hope for family and friends of alcoholics. Join us at Al-Anon (adults) at 7 and Alateen (youth) at 6 in the basement of the Kiowa St. John's Catholic Church rectory (house on corner of Main and 10th). For questions or possible transportation, please call (620) 899-3268 or email kiowaafg@gmail.com

SCAM ALERT: Businesses in the Liberal area have been targeted by scammers demanding payment or threatening disconnection. The number given to call back with payment is 866.985.8538, ext. 101. DO NOT CALL BACK OR PAY. Southern Pioneer Electric will never demand payment or threaten disconnection. If you receive a call demanding payment immediately, please hang up and call our office at 620.624.7433.

CELEBRATE RECOVERY: You are invited to Celebrate Recovery, a Christ-centered recovery program, Thursday evenings from 6:30 to 9:00 p.m. at First Christian Church, 300 South Main Street, Medicine Lodge. Celebrate Recovery may help you become free from addictive, compulsive, and dysfunctional behaviors. Women and men are invited. For more information, call (620) 886-3743.

FOOD DRIVE: All six locations of Farmers Co-op Equity Co. are conducting a food drive and are collecting items for the benefit of local food banks. All community members are urged to do their part and donate food items to help local friends and neighbors in need.

NOTICE: To obtain a burn permit in Medicine Lodge, go to the City Office before burning. There is no charge and it is good for 30 days. Also, please remember to call the Sheriff's Office and let them know the address.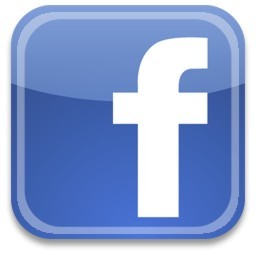 Like us on Facebook for more photos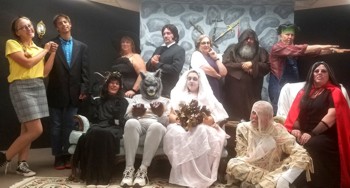 Barber County Heritage Center
Greetings to all you Spooky Specters, Spirits and Goblins!
Once again, it's time for those spooky, ookey, kookey and weirdly wonderful folks at The Barber County Heritage Center at to bring a little pain and misery to the area, along with a coffin full of giggles.
Last year, Mother Nature thought it would be really nice to dump a lot of rain on us, right before Halloween, forcing us to cancel our Annual Haunted Hayrack ride. But, "Never Fear", we said...."We'll be back bigger and better in 2019", we said...
Uh huh....By late Spring 2019, water still stood on the ride trail, leading us to once again cancel the event...but with a twisted devious little backup plan......
We've decided to put on a little Halloween show....a 45 minute foray into the world of the supernatural...a spooky little comedy called "Frankenstein Slept Here", featuring the Heritage Center Players!
But wait....there's more...much more...
Before the show, we'll have some fun games with prizes for the kids, and a costume contest with cash prizes each night. There will also be Face Painting for $1, and a "Wheel of Misfortune" for $.25/spin with prizes.
So mark your calendars, and day planners...set your watches, clocks and hourglasses for October 25th and 26th 2019 for a casket splitting, tombstone tipping, bone chilling good time!
Doors open and the games begin at 6:30 p.m. ...Then, at 8:00, The Storyteller will "Kick Off" the festivities with a frightening tale of woe and misery, followed immediately by the main show, "Frankenstein Slept Here". Please be sure and bring your own treat bag to carry your prizes!
As always, Glow necklaces and Glow sticks will be sold at the door for $1 each
Admission is $6 for adults, $4 for children 6-18 and Kids 5 and under get in for free.
Categories for the best costume are: Ages 0-8, Ages 9-18 and Best Family costume, with a prize of $15 for each of the 3 divisions.
The costume contest winners will be announced and prizes awarded immediately following the performance.
So come see us at 1056 SE Isabel Road (corner of Hwy. 160 & Isabel Road) in Medicine Lodge!!