SUPPORT THE INDIANS - Medicine Lodge Indian car tags now available. Being sold as fundraiser for MLHS Booster Club. To get yours call or text Shawn Liebst at 620-213-2094. These tags are $8. Tags also available at Booster table at home games.
SUPPORT INDIAN FALL SPORTS: August 29th at MLHS. Sports drink scrimmage. Come see MLHS, MLJH and Braves football scrimmage. See MLHS V-ball teams scrimmage. Time: V-ball at 5 p.m. - Football 7 p.m. A brat meal sponsored by White's Foodliner and Peoples Bank will be served starting at 6 p.m. until food is gone. 12 and under $5. 13 and older $7. Brats, beans, chips, cookie, drink. Proceeds to: MLHS Booster Club.
FAIR BOARD: Next meeting is Thursday, September 11, 7 pm, court room, Medicine Lodge.
SHARON CLASS OF 1964: will be celebrating their 50th reunion on Saturday, August 30th. All friends and former classmates will meet at the Sharon Senior Center (back of Old American Legion Building) from 1-5 p.m. Come by and see us!
VFW POST #7625: meetings are on the first Thursday of every month at 6:30 p.m. at the American Legion building in Medicine Lodge.
MEMORIES WANTED: Dub Rickard would like to invite those with memories of bygone Peace Treaties to share those memories on paper. Whether a prairie flower or a wagon driver, a cowboy or a cavalryman, he would like to encourage everyone to write them down and give them to Jan Wade at the Lincoln Library.
NOTICE: To obtain a burn permit, go to the City Office before burning. There is no charge and it is good for 30 days. Also, please remember to call the Sheriff's Department and let them know the address of where the burning will take place.
PLEASE HELP! MLGS is collecting Boxtops for Education. Please help! Boxtops can be dropped off at the collection box at White's Foodliner or The Grade School office. The school gets 10 cents per label so that really adds up! These labels are on products you already buy every day! Thank you for supporting MLGS! Friendly reminder to cut on lines. They have to be that way when redeemed.
NOTICE: The Gyp Hills PIlot Club has Pecans and Walnuts. They may be picked up at the Lincoln Library. 620-886-5746.
NOTICE: The Barber County Health Department will no longer be having an open clinic on Wednesday afternoons for Immunizations. Due to insurance changes and the manner in which State vaccine is handled, it will be necessary to make appointments for immunizations. To reduce the in-office wait time, we would like for each client to call for an immunization appointment with the following information: the name of the insurance company, prior authorization phone number, and the card holder's account number. Our office will contact the insurance company in advance of the scheduled appointment. Phone number: 620-886-3294 or 1-800-748-5788. We will still be providing State vaccine for those with State Insurance, and private vaccine for those with private insurance. Thank you for your patience and understanding as we make these changes.
WELLNESS CENTER HOURS: Monday-Thursday 5:30 - 10:00 a.m. and 4:00-9:00 p.m.; Friday 5:30 a.m.- 10:00 a.m. and 4:00 - 6:00 p.m., Saturday 7:30 - 10:30 a.m.
FLAGS AVAILABLE: The VFW Post #7625 have flags available in three different sizes: 3'x5', 4'x6', and 5'x8'. For more information, contact Dallas or Patty Lawrence at (620) 886-5256.
BUSINESS HOURS: Medicine Lodge Memorial Hospital and Physicians Clinic Admissions Office. Monday - Friday, 6 a.m. to 6 p.m. Patients can call to make appointments, make payments or general inquiries. Providers continue to see patients Monday - Thursday, 9:30 a.m. to 12:00 p.m. and 1:30 p.m. to 5:00 p.m., and Friday 9:30 a.m. to 12:00 p.m.
T-SHIRTS: Historic Barber County t-shirts are available! The shirt celebrates the various communities in Barber County, current and past. Created in conjunction with Fincher's Findings in Medicine Lodge, the shirts are being sold to help support the operation and upkeep of the Heritage Center facility. You can contact Lois @ 620-886-5242 for more information.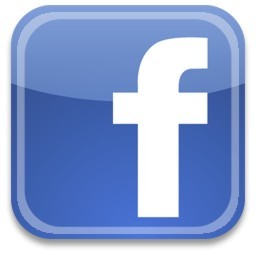 Like us on Facebook for more photos
Barn Quilt painting workshop to be held on Tuesday, September 9th
As follow up to the July area meeting of the Sunflower RC&D Area, Inc., Connie Larson from Alta Vista has agreed to come to Harper to hold a Barn Quilt painting workshop on Tuesday, September 9 beginning at 1 pm. The class will be held at the Harper County Fair Barn and is limited to 20 people. Anyone interested in attending should get in touch with the RC&D office at 620-896-7378 or via e-mail to dollie@sunflowerrcd.com by September 5.
During the class, participants will have the opportunity to paint a 2' x 2' barn block. The barn block will be made using MDO (material density overlay) signboard already primed and ready to draw your pattern and paint. The "kit" for the class will include the primed board, tape, foam brushes and paint for a small fee, payable at the class. A variety of paint color choices will be available. Participants are encouraged to bring a copy of their own pattern or there will be patterns to choose from at the class. It is highly suggested participants start with a block that will be simple using only two or three colors of paint. The simplicity will allow participants to finish their project at the completion of the class.
Sunflower RC&D Area, Inc. is offering the "Barn Quilt 101" classes to encourage participation in the art of barn quilt blocks, promoting agritourism and rural pride through the RC&D's 8 county region.