CANCELLED! The 19th Annual Haunted Hayrack Ride has been canceled due to the excessive rainfall. With more rain predicted between now and Halloween, plus cooler temperatures, the trail will not dry out in time for us to put on the ride. We look forward to 2019, and the opportunity to put it on again. The Greater Barber County Historical Action Assn., Inc.
OPEN HOUSE: It's almost that time! Christmas is right around the corner, and the Chamber has scheduled Open House. Mark your calendars for Sunday November 18th, 2018. Details will be out soon but wanted to give everyone a heads up about the LIGHTED parade. If there is anything your business or organization would like to add to the schedule of events please let me know, and I will get it added.
Just a reminder. Indian bucks are a great way to give back to the community. They are free of charge and great gifts!
halloween parade: The Medicine Lodge Chamber would like to invite everyone to the Spook Parade on Halloween Night. Join us October 31st, 5:30 pm at the Lincoln Library. Top 3 costumes will be rewarded! Come one, Come ALL! Call 620-886-3417 or email medicinelodgechamber@gmail.com for any questions.
TRUNK OR TREAT: A great way to GIVE BACK to the community that supports your business, a great and inexpensive way to promote your business and a great way to have FUN! Medicine Lodge First Assembly of God Church would like to offer any local business, organization or non-profit group in ML the opportunity to join us for the 2018 COMMUNITY Truck or Treat-Wednesday, Oct 31 from 6-7:30 PM following the spooks parade. Vehicles need to be parked in the 1st Assembly of God parking lot, decorated, costumes on and groups/business ready to give out free candy @ 6:00 PM sharp to 0-12 year old kids. Last year over 200 kids and their parents attended this annual event. First, Second and Third place prizes for best theme. Clubs, organizations and/or businesses interested in participating must first register for FREE with First Assembly by Tuesday, Oct 30 by calling Pastor Rodney at 620-886-3588 or email odney.worsham@yahoo.com This is a Christian, Family Friendly event-NO scary clowns, witches, ghosts, nothing evil looking, etc. All themes and costumes must be kid friendly and family friendly approved. TRUNK OR TREAT: Safe. Easy. Fun! Make plans to join us following the parade and represent your business and/or organization!
SCAM ALERT: Businesses in the Liberal area have been targeted by scammers demanding payment or threatening disconnection. The number given to call back with payment is 866.985.8538, ext. 101. DO NOT CALL BACK OR PAY. Southern Pioneer Electric will never demand payment or threaten disconnection. If you receive a call demanding payment immediately, please hang up and call our office at 620.624.7433.
MEMORIAL: Classmates and friends of Ronnie Fincher are starting a Ronnie Fincher Memorial Scholarship that will be given annually to a MLHS baseball player. Ronnie was an avid baseball fan, particularly of the St. Louis Cardinals. Donations may be sent to the Peoples Bank of Medicine Lodge or given to Bill or Patti Barnard or Brett Fincher.
CELEBRATE RECOVERY: You are invited to Celebrate Recovery, a Christ-centered recovery program, Thursday evenings from 6:30 to 9:00 p.m. at First Christian Church, 300 South Main Street, Medicine Lodge. Celebrate Recovery may help you become free from addictive, compulsive, and dysfunctional behaviors. Women and men are invited. For more information, call (620) 886-3743.
FOOD DRIVE: All six locations of Farmers Co-op Equity Co. are conducting a food drive and are collecting items for the benefit of local food banks. All community members are urged to do their part and donate food items to help local friends and neighbors in need.
NOTICE: To obtain a burn permit, go to the City Office before burning. There is no charge and it is good for 30 days. Also, please remember to call the Sheriff's Office and let them know the address of where the burning will take place.
BUSINESS HOURS: Medicine Lodge Memorial Hospital and Physicians Clinic Admissions Office. Monday - Thursday, 6:30 a.m. to 5:30 p.m. Friday 6:30 a.m. - 2 :00 p.m. Patients can call to make appointments, make payments or general inquiries. Providers continue to see patients Monday - Thursday, 9:30 a.m. to 12:00 p.m. and 1:30 p.m. to 5:00 p.m., and Friday 9:30 a.m. to 12:00 p.m.
FLAGS AVAILABLE: The VFW Post #7625 have flags available in three different sizes: 3'x5', 4'x6', and 5'x8'. For more information, contact Phillip Sillat (620) 886-5166.
IRS SCAM: is one of the scams now prevalent in the area. Please remember to never give out any important information or numbers over the phone, ever. Ask for a call-back number and seek advice from a trusted individual before answering any questions. If the caller is threatening or pushy in any way, just hang-up. Hanging up is not bad manners; it is protecting yourself against scams.
SUPPORT THE INDIANS - Medicine Lodge Indian car tags now available. Being sold as fundraiser for MLHS Booster Club. To get yours call or text Shawn Liebst at 620-213-2094. These tags are $8. Tags also available at Booster table at home games.
NOTICE: The Barber County Sheriff's Office is asking that if you need fingerprinted for Concealed Carry, Teacher, or for any other reason, please do not fill out the fingerprint card. With our new machine we will enter all information needed to fill the card out. The Sheriff's Office does not charge for fingerprinting and the hours for this are 12:00 pm-1:00pm and 4:30pm-5:30pm.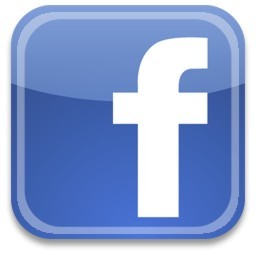 Like us on Facebook for more photos
Registration deadlines and
advanced voting information
November 6th is the General Election and your vote can make a difference for Kansas schools. You have just two weeks left before the voter registration deadline on October 16th, verify your information at www.ksvotes.org. #VoteNov6
Did you know you could request an advance ballot for the upcoming General Election? Just go to www.ksvotes.org to ensure your voice is heard this November. #VoteNov6
November 6th is right around the corner. If you are not able to cast your ballot in person on Election Day, plan to vote early at the Barber County Courthouse.
October 30th is the last day to request an advance ballot for the November 6th General Election. Request yours at www.ksvotes.org. Your voice matters! #VoteNov6