CORRECTION: The Highland Cemetery budget hearing took place on August 11, 2016, and subsequent to the hearing, the budget was approved at the same mill level as 2016 budget
NOTICE: Due to recent damage to the greens at the Medicine Lodge Golf Course, there will no longer be night golf allowed unless approved by the Board.
CONCERT IN THE BARN: Benefit Concert, Kid-N-Calf Mentoring Program. 7:00 p.m. Saturday, August 27, 2016. 13479 SE US Hwy 160, 3 miles East of Sharon. Free hayrack rides and concessions at 6:00 p.m. With Dean & Debbie and the band "Isaiah". Also featuring Daryl Schiff, Lonnie Dreyer, Griffin Hopkins, Jennifer Smithart and Marvin Maxfield. For more information call 316-706-5993.
ENROLLMENT & OPEN HOUSE: Helping Hands Preschool Enrollment and Open House, 108 East Second, Medicine Lodge. East side of building entrance. Tuesday, August 23, 2016, 8:00 a.m. to 12 noon and 5:00 - 6:30 p.m. This preschool program is for 3, 4, and 5 year olds. Hope to see you!
SCHOOL SUPPLIES HELP: Sunday "Sundae" and Community School Supply Drive. The Ministerial Alliance is offering free ice cream in the park on Sunday, August 28, 2016, at 7 p.m. Please bring one school supply item: paper, pencils, glue, notebooks, folders, markers, Kleenex, Clorox wipes, or anything listed on the official school supply list for Medicine Lodge students. Help support your community!
NEW STORYWALK - It's a joyful message anytime but especially in light of recent events as it celebrates the world's vast diversity from a kid's point of view! The children can start their Tuesday with the FREE Lunch Program at the Grade School at 11 a.m. and then walk over to enjoy the StoryWalk Kickoff! It will be up for 3 weeks, so if you can't make it Tuesday, you still have plenty of time to take the kids for a leisurely walk around the USD 254 Central Office block to read this beautiful book together!
BOY SCOUT TROOP #227 IS REFORMING: for boys ages 12-18. For more information, contact Brian Withrow at (620) 213-0391.
SUMMER FOOD: Summer meals are available to all kids age 18 and younger at no cost. To eat ~ just show up! From 11:00 a.m. to 12:00 noon at the Medicine Lodge Grade School Cafeteria at 320 N. Walnut on Mondays through Fridays beginning May 9, 2016 (except on holidays). Adult meals cost $3.80. Summer meals give you the energy needed for fun in the sun! Sponsored by USD 254. The Institution is an equal opportunity provider.
WILDFIRE RECOVERY: The Comanche Pool Prairie Resource Foundation has announced a $120,000.00 in-kind contribution from PastureMap for the Anderson Creek Wildfire Cleanup initiative. A symposium introducing PastureMap will be held in the Sunflower Room at the Peoples Bank on Thursday, August 11, 2016 from 7:00 to 9:00 p.m. Please confirm reservations by e-mail at cpprf.org@gmail.com or by calling (620) 213-0133.
IRS SCAM: is one of the scams now prevalent in the area. Please remember to never give out any important information or numbers over the phone, ever. Ask for a call-back number and seek advice from a trusted individual before answering any questions. If the caller is threatening or pushy in any way, just hang-up. Hanging up is not bad manners; it is protecting yourself against scams.
SATURDAY HOURS: NBCRC Wellness Center will now be offering Saturday hours of 8 - 11 a.m.
NUTS: The Gyp Hills Pilot Club has Pecan Halves, Pecan Pieces, Cashews and Tropical Mix. Please call Virginia Moody at 620-213-0252 or Rosalee Armstrong at 620-886-3598.
NOTICE: AA meetings are Tuesday nights at 8PM at the Presbyterian Church.
LEISURE CENTER: The Leisure Center is reaching out to the community to ask for help in delivering meals and driving the bus. One day a week (excluding Saturday and Sunday) is all you would be asked to do. If you feel like you cannot commit to one day a week then sign up as a reserve driver or deliverer. If you should need to be off, someone will fill in. This is a wonderful service for our community and certainly helps people who do not feel like fixing a meal or just can't because of health reasons. The saying "many hands make light work" certainly applies to this situation. Drivers need a valid driver's license. Please call 886-3466 if you are interested.
NOTICE: The Barber County Sheriff's Office is asking that if you need fingerprinted for Concealed Carry, Teacher, or for any other reason, please do not fill out the fingerprint card. With our new machine we will enter all information needed to fill the card out. The Sheriff's Office does not charge for fingerprinting and the hours for this are 12:00 pm-1:00pm and 4:30pm-5:30pm.
CUB SCOUTS: The Medicine Lodge Lions Club is reforming Cub Scout Pack 227. All boys from first through fifth grade, or between the ages of 7 and 10 years old, and their parents are eligible to join. For more information contact Brian Withrow at 930-2006 or brianwithrow@rocketmail.com.
NOTICE: To obtain a burn permit, go to the City Office before burning. There is no charge and it is good for 30 days. Also, please remember to call the Sheriff's Office and let them know the address of where the burning will take place.
FLAGS AVAILABLE: The VFW Post #7625 have flags available in three different sizes: 3'x5', 4'x6', and 5'x8'. For more information, contact John Peirson at (620) 388-1459.
VFW POST #7625: meetings are on the first Thursday of every month at 6:30 p.m. at the American Legion building in Medicine Lodge.
BUSINESS HOURS: Medicine Lodge Memorial Hospital and Physicians Clinic Admissions Office. Monday - Thursday, 6:30 a.m. to 5:30 p.m. Friday 6:30 a.m. - 2 :00 p.m. Patients can call to make appointments, make payments or general inquiries. Providers continue to see patients Monday - Thursday, 9:30 a.m. to 12:00 p.m. and 1:30 p.m. to 5:00 p.m., and Friday 9:30 a.m. to 12:00 p.m.
PLEASE HELP! MLGS is collecting Boxtops for Education. Please help! Boxtops can be dropped off at the collection box at White's Foodliner or The Grade School office. The school gets 10 cents per label so that really adds up! These labels are on products you already buy every day! Thank you for supporting MLGS! Friendly reminder to cut on lines. They have to be that way when redeemed.
SUPPORT THE INDIANS - Medicine Lodge Indian car tags now available. Being sold as fundraiser for MLHS Booster Club. To get yours call or text Shawn Liebst at 620-213-2094. These tags are $8. Tags also available at Booster table at home games.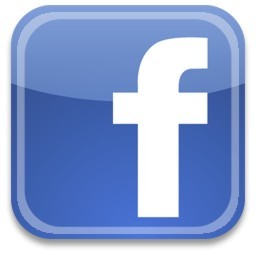 Like us on Facebook for more photos
Free Developmental Screenings Planned
A free screening clinic for children from birth to 5 years of age will be held in Medicine Lodge to help parents to determine if their child's development is age appropriate. The screening is planned for Tuesday, August 30th at the United Methodist Church, 108 East 2nd. Appointments are necessary so appropriate testing can be accomplished.
Areas to be tested include concepts, motor skills, social development, speech, and vision. Immunization, physical and nutritional information will also be available. The exclusive Ero-Scan OAE will be on-site to test hearing and the Spot TM Vision Screener will test vision. This equipment eliminates the need of a verbal response from a child, allowing children of all ages and ability to have a successful screening. This equipment was funded by the Ronald McDonald House Charities.
The screening clinic is sponsored by the regional Inter-Agency Coordinating Council. Agencies participating in this clinic include: Arrowhead West, Inc., South Central Kansas Special Education Cooperative, USD 254, and USD 255 Immunizations. The staff from these agencies will assist in the identification of any special needs your child may have and in locating services to meet those needs.
To schedule an appointment to have your child tested please call (620) 933-2181 or email michelle.waite@scksec.com.