2015 PRESCRIBED BURN TOUR: Come join members of the Gyp Hills Burn Association as they tour and review the prescribed burns that they implemented this past spring. Bus Tour - leaving from the Alexander Ranch 19 miles west of Medicine Lodge on Highway 160 at 9:00 a.m. on Saturday, August 1st. Refreshments will be provided. Call 620-886-3830 for more information.

CHOP & SHOP: The First Assembly of God Church will be hosting a Chop & Shop on Saturday, August 8, 2015 from 9 a.m. to noon. Free gently used kid's clothes and free children's haircuts will be offered starting at 10 a.m. First come, first serve. For more information, contact Tammy at 620-213-2169.

CUB SCOUTS: The Medicine Lodge Lions Club is reforming Cub Scout Pack 227. All boys from first through fifth grade, or between the ages of 7 and 10 years old, and their parents are eligible to join. We anticipate the Pack will form just after the start of school in the fall. For more information contact Brian Withrow at 930-2006 or brianwithrow@rocketmail.com.

Lions Calendar Fundraiser: Orders for the Annual Community Birthday & Anniversary Calendar are being taken by Lions Club members during May. Anyone who was not listed on the current calendar may call any Lions Club Member to get their family birthdays and anniversaries listed. Calendars are still $5 each. The calendar usually includes over 500 resident listings and ads of 48 sponsoring businesses. New calendars cover September 2015 thru August 2016 and will be distributed in August. This community fundraiser helps maintain the Lion's Scout House for Boy Scouts, provides local student scholarships, and supports several eyesight preservation projects.

ALUMNI BAND: Were you in the MLHS Band? We need 100 former band members to commit to participating in the MLHS Alumni Band at the Peace Treaty in September. If you are interested in participating, please go to the MLHS Alumni Band Facebook page to post your response or contact Marsha Hoagland Koch (marsha.koch@walmart.com) at 918.253.1402.

HARPER COUNTY YOUTH RODEO: Any youth 18 and under. Attica Saddle Club Arena. For details and information contact Chad Carlisle, (620) 243-2331, Justin Kerr, (580) 491-9285 or Cindy Boden-Brown, (620) 254-7635.

FREE CAMPING: First Assembly Church will again offer free will donation parking in our church parking lot for all Peace Treaty Campers for the 25, 26, and 27. We will also have a pancake and sausage breakfast on Sun 27th from 9:30-10:30 free will donation for Peace Treaty guests.

NUTS: The Gyp Hills Pilot Club has a new shipment of nuts: pecans, walnuts, tropical mix. These may be picked up at the Lincoln Library. 620-886-5746.

LEISURE CENTER: The Leisure Center is reaching out to the community to ask for help in delivering meals and driving the bus. One day a week (excluding Saturday and Sunday) is all you would be asked to do. If you feel like you cannot commit to one day a week then sign up as a reserve driver or deliverer. If you should need to be off, someone will fill in. This is a wonderful service for our community and certainly helps people who do not feel like fixing a meal or just can't because of health reasons. The saying "many hands make light work" certainly applies to this situation. Drivers need a valid driver's license. Please call 886-3466 if you are interested.

VFW POST #7625: meetings are on the first Thursday of every month at 6:30 p.m. at the American Legion building in Medicine Lodge.

NOTICE: To obtain a burn permit, go to the City Office before burning. There is no charge and it is good for 30 days. Also, please remember to call the Sheriff's Department and let them know the address of where the burning will take place.

WELLNESS CENTER HOURS: Monday-Thursday 5:30 - 10:00 a.m. and 4:00-9:00 p.m.; Friday 5:30 a.m.- 10:00 a.m. and 4:00 - 6:00 p.m., Saturday 7:30 - 10:30 a.m.

SUPPORT THE INDIANS - Medicine Lodge Indian car tags now available. Being sold as fundraiser for MLHS Booster Club. To get yours call or text Shawn Liebst at 620-213-2094. These tags are $8. Tags also available at Booster table at home games.

BUSINESS HOURS: Medicine Lodge Memorial Hospital and Physicians Clinic Admissions Office. Monday - Friday, 6 a.m. to 6 p.m. Patients can call to make appointments, make payments or general inquiries. Providers continue to see patients Monday - Thursday, 9:30 a.m. to 12:00 p.m. and 1:30 p.m. to 5:00 p.m., and Friday 9:30 a.m. to 12:00 p.m.

PLEASE HELP! MLGS is collecting Boxtops for Education. Please help! Boxtops can be dropped off at the collection box at White's Foodliner or The Grade School office. The school gets 10 cents per label so that really adds up! These labels are on products you already buy every day! Thank you for supporting MLGS! Friendly reminder to cut on lines. They have to be that way when redeemed.


NOTICE: AA meetings are Tuesday nights at 8PM at the Presbyterian Church.

FLAGS AVAILABLE: The VFW Post #7625 have flags available in three different sizes: 3'x5', 4'x6', and 5'x8'. For more information, contact Dallas or Patty Lawrence at (620) 886-5256.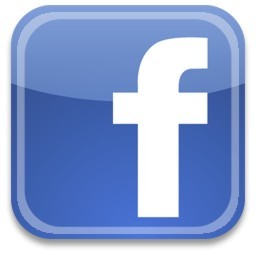 Like us on Facebook for more photos
Summer Heat Safety Tips
to Ensure Fun in the Sun

By Ron Rabena
The summer season and warm weather triggers an urge to be outdoors, but fun in the sun can be dangerous when the heat and humidity rise. In addition to sun burn, heat-related illnesses including heat stroke or sunstroke can send unsuspecting victims to the hospital. The human body keeps itself cool by allowing heat to escape through the skin and by evaporating the resulting perspiration. If the body cannot cool itself enough, the person could suffer from heat-related illness.
Heat stroke can progress from milder heat-related illnesses such as heat exhaustion, heat cramps and fainting. Illnesses caused by overheating can become serious, and even deadly, if not treated. Exposure to heat kills approximately 400 Americans annually.
Everyone is susceptible to heat-related illnesses, with even young healthy athletes succumbing to it. However, those most at risk include senior citizens, especially those living along in non-air-conditioned environments; infants and children and people with medical conditions, especially those with heart disease and high blood pressure.
The classic warning symptom of a heat stroke is a body temperature that is above 104 degrees Fahrenheit, but other symptoms include fainting, dizziness and light-headedness, rapid pulse, painful muscle cramps and spasms, headache, lack of sweating despite the heat, nausea and vomiting, rapid breathing, dry, hot and red skin and behavioral changes including disorientation. If you or anyone around you has any of these symptoms, 911 should be called immediately. As you wait for emergency services, put damp and cool cloths or towels on the affected person and have them lie down until medical assistance arrives.
Being alert to the symptoms of heat stroke is vital to ensuring your own health and safety as well as your friends and family. However, as Benjamin Franklin said, "an ounce of prevention is worth a pound of cure" and heatstroke is preventable. Take these preventative steps to prevent heatstroke this summer:
· Avoid strenuous outdoor activities. Whenever possible, reserve outdoor activities for the cooler morning and evening hours.
· Wear lightweight, loose-fitting, light-colored clothing. Wearing too much clothing or tight clothing won't allow your body to cool down efficiently.
· Stay well-hydrated and avoid alcoholic and caffeinated beverages. Staying hydrated helps you maintain a normal body temperature and drinking excessive caffeinated or alcoholic drinks can dehydrate, rather than hydrate, you.
· Eat smaller meals more frequently. Eating small, protein rich meals throughout the day keeps your energy level stabilized.
· Never leave children, adults or pets in a closed, parked vehicle. In the sun, closed car temperatures can rise from 78 degrees to 100 degrees in just three minutes.
For more information on heat-related illness prevention and treatment, visit the Centers for Disease Control and Prevention at www.cdc.gov/extremeheat, The American Red Cross, www.redcross.org/prepare/disaster/heat-wave and the Mayo Clinic.
The summer months can be the most joyful of the year, so by following these simple tips, you can be assured that your summer is full of all the family fun that you had planned.