RELAY FOR LIFE FUNDRAISER: Quartermania, Friday, February 27th, Medicine Lodge American Legion Building. Doors open at 6:00 p.m. for snacks and shopping with over 20 vendors. Activities begin at 7:00. RSVP to Deb Winter, 620-886-0381 or debandterrywinter@hotmail.com by February 24th. Snacks provided, BYOB!

CHILI FEED: Sponsored by the American Legion Riders on February 28th from 11:00 a.m. to 2:00 p.m. at the American Legion Building. Free Will Donation. Limited Supply of Cinnamon Rolls from the Family Food Store in Sawyer for $3.50 each. The proceeds will go to various Veterans' services.

LENTEN MEALS: The Medicine Lodge Ministerial Association in observance of Lent is again having our Community Tuesday Lenten Meals. This year we are having the first 2 meals in the evening so the whole family can attend. Everyone is invited to attend as our community of faith comes together. Suppers will be served starting at 6 p.m. with the speaker at 6:30. The last 4 Lunches are served from 11:45-12:20. Then the speaker will start at 12:20 ending around 12:30. A freewill offering is taken to help support the Ministerial Association. Come and join with others in our community on Tuesdays for soup, sandwich and spiritual food.
Lenten Suppers: 6 p.m.
February 24, Assembly of God, Karen Lemon
March 3, First Christian Church, Dwain Richert
Lenten Lunches: 11:45 a.m.
March 10, Community Bible Fellowship, Juanita Catlin
March 17, Holy Rosary Catholic Church, Firmin Kyaw
March 24, United Methodist Church, Tom Walters
March 31, First Christian Church, Rodney Worsham
Hope to see you...everyone is welcome.

SOUP SUPPER!
Sunflower 4-H Club invites the public to our Soup Supper!
February 28, 2015
5:00-7:00 PM
First Christian Church - Medicine Lodge
Free will Donation
(Chili, Chicken-N-Noodles, Vegetable Beef soup along with all the fixin's)

Spaghetti and Pie Dinner. You are invited to an evening of puppetry in The Family Life Center of the First Christian Church. Wednesday February 25, 2015 SonShine puppets will be presenting puppet shows all night as you eat supper. Serving from 4:30 - 7 pm. Free Will offering to support their work.

Annual Pancake Feed
Saturday March 7. 4:30 PM to 7:00 PM
Lorraine Post 98 of The American Legion
201 N Main, Isabel
Help support young men and women in our communities.

Steak Night
Spouse Night
Bring a dessert.
Monday February 19
Lorraine Post 98
The American Legion
201 N Main, Isabel
Doors open 5:00
Food served 6:00 to 6:30

NUTS: The Gyp Hills Pilot Club has a new shipment of nuts: pecans, walnuts, cashews, tropical mix. These may be picked up at the Lincoln Library. 620-886-5746.

LEISURE CENTER: The Leisure Center is reaching out to the community to ask for help in delivering meals and driving the bus. One day a week (excluding Saturday and Sunday) is all you would be asked to do. If you feel like you cannot commit to one day a week then sign up as a reserve driver or deliverer. If you should need to be off, someone will fill in. This is a wonderful service for our community and certainly helps people who do not feel like fixing a meal or just can't because of health reasons. The saying "many hands make light work" certainly applies to this situation. Drivers need a valid driver's license. Please call 886-3466 if you are interested.

SUPPORT THE INDIANS - Medicine Lodge Indian car tags now available. Being sold as fundraiser for MLHS Booster Club. To get yours call or text Shawn Liebst at 620-213-2094. These tags are $8. Tags also available at Booster table at home games.

VFW POST #7625: meetings are on the first Thursday of every month at 6:30 p.m. at the American Legion building in Medicine Lodge.

NOTICE: To obtain a burn permit, go to the City Office before burning. There is no charge and it is good for 30 days. Also, please remember to call the Sheriff's Department and let them know the address of where the burning will take place.

WELLNESS CENTER HOURS: Monday-Thursday 5:30 - 10:00 a.m. and 4:00-9:00 p.m.; Friday 5:30 a.m.- 10:00 a.m. and 4:00 - 6:00 p.m., Saturday 7:30 - 10:30 a.m.

PLEASE HELP! MLGS is collecting Boxtops for Education. Please help! Boxtops can be dropped off at the collection box at White's Foodliner or The Grade School office. The school gets 10 cents per label so that really adds up! These labels are on products you already buy every day! Thank you for supporting MLGS! Friendly reminder to cut on lines. They have to be that way when redeemed.

YOUTH EVENTS: Youth Events at the United Methodist Church have begun. Extreme Kids Club - Pre-K (age 4) through 6th grade 4:00-5:15. MYF - 7th-12th graders 7:00-8:00.

BUSINESS HOURS: Medicine Lodge Memorial Hospital and Physicians Clinic Admissions Office. Monday - Friday, 6 a.m. to 6 p.m. Patients can call to make appointments, make payments or general inquiries. Providers continue to see patients Monday - Thursday, 9:30 a.m. to 12:00 p.m. and 1:30 p.m. to 5:00 p.m., and Friday 9:30 a.m. to 12:00 p.m.

NOTICE: AA meetings are Tuesday nights at 8PM at the Presbyterian Church.

FLAGS AVAILABLE: The VFW Post #7625 have flags available in three different sizes: 3'x5', 4'x6', and 5'x8'. For more information, contact Dallas or Patty Lawrence at (620) 886-5256.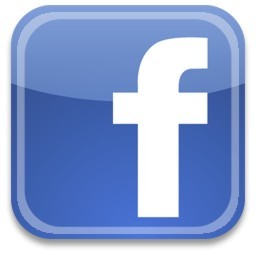 Like us on Facebook for more photos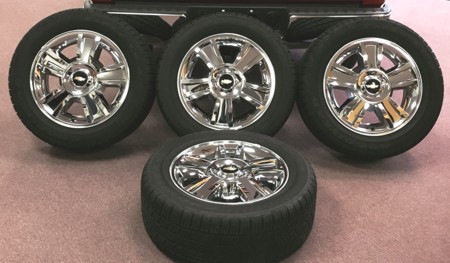 Support the Indian Baseball Team!
Purchase a $5 ticket for a chance to win a set of 4 new Chevrolet 20"chrome take off wheels with 4 new Goodyear Eagle LS 275/55/20 tires. Fits any GM 1/2 truck or Suv from 1988 to current. All proceeds will go towards equipment and uniforms for the Medicine Lodge Indian Baseball Team. Tickets can be purchased at Bowe Chevrolet. ONLY 500 CHANCES AVAILABLE!!! Call Kraig at 620-886-5622 for more information. Drawing held when tickets are sold out! Winner will be notified by phone.