POW/MIA stories sought: POW/MIA Recognition Day was observed Friday, September 16, 2016. If you or a local loved one personally have a POW or MIA story you are willing to share with our readers, please call The Gyp Hill Premiere at (620) 886-5654 or e-mail Brenda Head at
brenda@medicinelodge.com. Stories received may be featured in the coming weeks.
FREE MEDICARE HELP: Monday, October 24, 2016, at the Lincoln Library the SouthWest Kansas Area Agency on Aging will be available to help with Medicare Part D for 2017. Free, unbiased advice and guidance. Call 886-3466 to make a reservation.
ADVANCE VOTING: Advance Voting began in Barber County on Wednesday, October 19, 2016, and runs through Friday, November 4th, from 8:30 a.m. to 5 p.m., and then Monday, November 7th from 8:30 a.m. to noon. Advance Voting is at the County Clerk's Office in the Courthouse. Remember to take your photo ID.
FOOD DRIVE: All six locations of Farmers Co-op Equity Co. are conducting a food drive and are collecting items for the benefit of local food banks. All community members are urged to do their part and donate food items to help local friends and neighbors in need.
SHARATHON: The 24th annual KREJ/KSNS Sharathon will be Oct. 27-29 with open house at the 301 South Main studio in Medicine Lodge. It's been a tough year with ice and fire damage to the KREJ antenna. It took a couple of months to order and install a new one. The goal is to raise $65K for operating expenses plus another $10K toward a new solid-state transmitter to replace KREJ's 24 year old tube model one. You can pledge by phone 620-886-3535, or on-line krejksns.org. Thank You.
LOCAL KOREAN VETERANS SOUGHT: The Medicine Lodge Junior-Senior High School would like to highlight and honor the contributions of local Veterans of the Korean War as part of their upcoming Veterans Day Celebration. If you or a local family member or friend are a Korean Veteran, please call the school office at 886-5667 to leave current contact information. Thank you!
ANNUAL FALL DINNER: St. Boniface Altar Society Annual Fall Dinner. Sunday, November 6, 2016. St. Boniface Parish Center, Sharon, Kansas at 11:30 a.m. Turkey or ham dinner. For carry-outs call 620-294-5221.
TRUNK OR TREAT: First Assembly of God Church of Medicine Lodge will be hosting its annual Trunk or Treat on Monday, October 31, 2016, from 6 to 8 p.m. Free candy for kids 0-12. Safe. Easy. Fun.
HAUNTED HAY RACK RIDE: The GBCHAA is seeking ideas and volunteers for our upcoming Haunted Hay Rack Ride. Contact Lois Wortman @ 886-5242
IRS SCAM: is one of the scams now prevalent in the area. Please remember to never give out any important information or numbers over the phone, ever. Ask for a call-back number and seek advice from a trusted individual before answering any questions. If the caller is threatening or pushy in any way, just hang-up. Hanging up is not bad manners; it is protecting yourself against scams.
LEISURE CENTER: The Leisure Center is reaching out to the community to ask for help in delivering meals and driving the bus. One day a week (excluding Saturday and Sunday) is all you would be asked to do. If you feel like you cannot commit to one day a week then sign up as a reserve driver or deliverer. If you should need to be off, someone will fill in. This is a wonderful service for our community and certainly helps people who do not feel like fixing a meal or just can't because of health reasons. The saying "many hands make light work" certainly applies to this situation. Drivers need a valid driver's license. Please call 886-3466 if you are interested.
SATURDAY HOURS: NBCRC Wellness Center will now be offering Saturday hours of 8 - 11 a.m.
NOTICE: The Barber County Sheriff's Office is asking that if you need fingerprinted for Concealed Carry, Teacher, or for any other reason, please do not fill out the fingerprint card. With our new machine we will enter all information needed to fill the card out. The Sheriff's Office does not charge for fingerprinting and the hours for this are 12:00 pm-1:00pm and 4:30pm-5:30pm.
NOTICE: To obtain a burn permit, go to the City Office before burning. There is no charge and it is good for 30 days. Also, please remember to call the Sheriff's Office and let them know the address of where the burning will take place.
NOTICE: AA meetings are Tuesday nights at 8PM at the Presbyterian Church.
FLAGS AVAILABLE: The VFW Post #7625 have flags available in three different sizes: 3'x5', 4'x6', and 5'x8'. For more information, contact John Peirson at (620) 388-1459.
VFW POST #7625: meetings are on the first Thursday of every month at 6:30 p.m. at the American Legion building in Medicine Lodge.
BUSINESS HOURS: Medicine Lodge Memorial Hospital and Physicians Clinic Admissions Office. Monday - Thursday, 6:30 a.m. to 5:30 p.m. Friday 6:30 a.m. - 2 :00 p.m. Patients can call to make appointments, make payments or general inquiries. Providers continue to see patients Monday - Thursday, 9:30 a.m. to 12:00 p.m. and 1:30 p.m. to 5:00 p.m., and Friday 9:30 a.m. to 12:00 p.m.
PLEASE HELP! MLGS is collecting Boxtops for Education. Please help! Boxtops can be dropped off at the collection box at White's Foodliner or The Grade School office. The school gets 10 cents per label so that really adds up! These labels are on products you already buy every day! Thank you for supporting MLGS! Friendly reminder to cut on lines. They have to be that way when redeemed.
SUPPORT THE INDIANS - Medicine Lodge Indian car tags now available. Being sold as fundraiser for MLHS Booster Club. To get yours call or text Shawn Liebst at 620-213-2094. These tags are $8. Tags also available at Booster table at home games.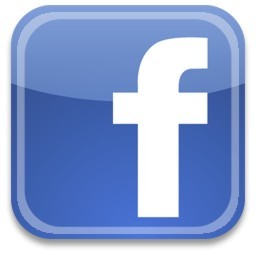 Like us on Facebook for more photos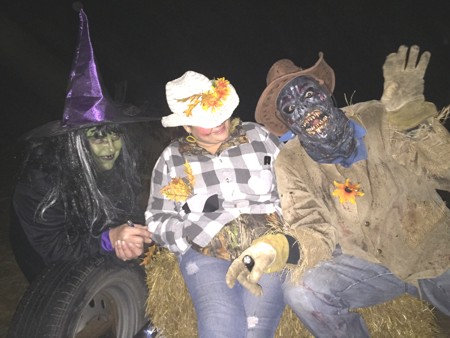 Shrieks and Shivers! The GBCHAA Haunted Hay Rack Ride is sneaking up on you!

By Brenda Head

The Gyp Hill Premiere

Zombies, witches, the Grim Reaper, Dracula—your favorite scaremongers will be on hand to make the hair on the back of your neck stand straight up at the Greater Barber County Historical Action Association's 17

th Annual Haunted Hay Rack Ride.

The popular Haunted Hay Rack Ride is weaving its spider webs on the calendar for Friday and Saturday, October 28

th and 29th. Shriek-seekers are invited to show up close to dusk, buy their tickets and glow sticks, cozy up on hay bales around the fire, and listen to the storyteller tell a spine-tingling tale to kick off the evening. Then at dusk it's up onto the trailers for some thrills (and, hopefully, no spills)! Organizers stated that they have changed things up so that even annual regulars should expect the unexpected!

After the ride has given you a heaping dose of goosebumps and chills, come in to the Heritage Center to warm and soothe your shrieked-out throat with some comforting hot chocolate and sink your fangs into some cookies.

Organizers stated that this event is mostly geared toward kids 8 to 80. While the scare scenes and stations are not particularly gory or bloody, there is a scare-startle factor that parents are advised to consider when deciding whether to bring young children.

The cost for this event is $5.00 for adults and $3.00 for kids 12 and under. Proceeds from the Haunted Hay Rack Ride will go to support the GBCHAA and the Heritage Center. Volunteers are sought to help put this event on and are encouraged to call Lois Wortman at (620) 886-5242 to sign up.

So layer on the clothes and venture out for fright-night gasps and giggles! You'll have so much fun, it's scary!

------------------------

The Greater Barber County Historical Action Association is a 501(c)(3) nonprofit organization. Donations to the Association over and above the cost of tickets are tax deductible to the full extent allowed by law.