LEISURE CENTER JUNEFEST BREAKFAST: June 4 from 7-10 a.m. with biscuits and gravy, scrambled eggs, hash browns, cinnamon rolls, juice and coffee. Free will donation.
NOTICE: City Hall will be closed Monday, May 30th for Memorial Day, Monday and Thursday trash will be delayed one day.
ORDER OF THE EASTERN STAR: is looking for garage sale donations for our big Junefest sale. For pick up, please call Deb Kolb at (620) 886-1759.
CONCERT IN THE BARN: May 28th at 7:00 p.m. Free show and concessions, country oldies and gospel music. Dean and Debbie with the band, Isaiah, Lonnie Dreyer, Daryl Schiff, Griffin Hopkins, and Cynthia Rausch. Hayrack rides starting at 6:00 p.m. Presented by Gospel of Grace Ministries.
AREA MEMORIAL DAY SERVICES: American Legion Post #98 of Isabel will be having Memorial Day Services on May 30, 2016 at the following locations:
Coats - 8:45 a.m.
Sawyer - 9:30 a.m.
Nashville Lutheran - 10:15 a.m.
Nashville Liberty - 10:30 a.m.
Isabel - 11:30 a.m.
KICKING BEAR CAMP OUT AND ARCHERY SHOOT: June 3-4 in the Gyp Hills. For youth ages 5-15 accompanied by family or an adult mentor. Nature hikes, dinner, campfire, music, safety meeting, archery shoot, lunch, and awards. Pre-register at kickingbear.org. For more information, go to facebook.com/mlkickingbear or call (620) 886-3903.
MEDICINE LODGE MEMORIAL DAY SERVICE: The Memorial Day service honoring all Veterans will be held on Monday, May 30, 2016 at 10:00 a.m. at Highland Cemetery. The VFW Post #7625, American Legion Post #69, and the American Legion Riders will be in charge of the program.
ALL WHEEL DICE RUN: A fund-raiser for the Barber County Rural Fire and Rescue on June 4th. Breakfast and registration between 8:30 and 9:30 a.m. at Ryno's Tavern.
PUBLIC FORUM: A public forum will be held once again at the Leisure Center before the upcoming election to give the public the opportunity to become more informed before they vote. The details will be announced at a later date.
TREE HOUSE VBS: The First Christian Church will host a Vacation Bible School on May 23rd through the 25th, from 9:00 to 11:30 a.m. for ages preschool through the 6th grade.
SWAP MEET: Every Saturday in the parking lot of the Farmer's Mercantile. Baked goods to straw bales, homemade crafts to baby chicks, and a whole lot of things in between. Everyone is welcome!
FREE Sports Physicals: The Physicians Clinic at the Medicine Lodge Memorial Hospital would like to announce the dates for our FREE sports physicals this year. They will be given on May 31, June 14, June 28, and July 12. There will be a $25.00 charge for sports physicals done outside those dates. To schedule your FREE sports physical, call admissions at (620) 886-5949. Thank you for allowing us to take care of your kids!
GARTEN, RUCKER, MARTIN AND LUKENS 2016 FAMILY REUNION: May 28, 2016 at 11:00 a.m. at the First Christian Church, Family Life Center. Lunch: Subway Sandwiches. Bring salad or dessert and pictures.
RELAY FOR LIFE: Saturday, June 18th in downtown Medicine Lodge. "Beauty from Ashes" Bike/Run/Walk begins at 3:00 and Relay For Life activities are from 5:00 to 11:00 p.m. Hamburger meal, music, and fun activities at the former middle school.
NOTICE: Due to fire damage, KREJ is currently broadcasting on 91.5 FM until repairs can be made.
CO-ED SOFTBALL TOURNAMENT: Medicine Lodge Chamber of Commerce Annual Junefest Co-Ed Softball Tournament, June 4, 2016. Entry Fee $150 per team of 6 guys and 4 girls. Games at ML City Park, concessions provided. Contact Judd Dohrmann for questions or to register your team at 620-886-1057.
SUMMER FOOD: Summer meals are available to all kids age 18 and younger at no cost. To eat ~ just show up! From 11:00 a.m. to 12:00 noon at the Medicine Lodge Grade School Cafeteria at 320 N. Walnut on Mondays through Fridays beginning May 9, 2016 (except on holidays). Adult meals cost $3.80. Summer meals give you the energy needed for fun in the sun! Sponsored by USD 254. The Institution is an equal opportunity provider.
MLHS CLASS OF 1966 50TH REUNION: Classmates, please join us for our 50th reunion on Saturday, May 28, 2016, at 6:00 PM, at The Heritage Center. Call Becky Catlin, at 620-886-3688 (home) or 620-866-0788 (cell), for more details and information about how to register. If you're on Facebook, find us at MLHS Class of 1966 Reunion.
IRS SCAM: is one of the scams now prevalent in the area. Please remember to never give out any important information or numbers over the phone, ever. Ask for a call-back number and seek advice from a trusted individual before answering any questions. If the caller is threatening or pushy in any way, just hang-up. Hanging up is not bad manners; it is protecting yourself against scams.
SATURDAY HOURS: NBCRC Wellness Center will now be offering Saturday hours of 8 - 11 a.m.
NOTICE: The Barber County Sheriff's Office is asking that if you need fingerprinted for Concealed Carry, Teacher, or for any other reason, please do not fill out the fingerprint card. With our new machine we will enter all information needed to fill the card out. The Sheriff's Office does not charge for fingerprinting and the hours for this are 12:00 pm-1:00pm and 4:30pm-5:30pm.
NUTS: The Gyp Hills Pilot Club has a fresh shipment of Pecan Halves, Pecan Pieces, Cashews, Walnuts, and Tropical Mix. You may pick these up at the Lincoln Library during library hours or call a Pilot Club member.
LEISURE CENTER: The Leisure Center is reaching out to the community to ask for help in delivering meals and driving the bus. One day a week (excluding Saturday and Sunday) is all you would be asked to do. If you feel like you cannot commit to one day a week then sign up as a reserve driver or deliverer. If you should need to be off, someone will fill in. This is a wonderful service for our community and certainly helps people who do not feel like fixing a meal or just can't because of health reasons. The saying "many hands make light work" certainly applies to this situation. Drivers need a valid driver's license. Please call 886-3466 if you are interested.
CUB SCOUTS: The Medicine Lodge Lions Club is reforming Cub Scout Pack 227. All boys from first through fifth grade, or between the ages of 7 and 10 years old, and their parents are eligible to join. For more information contact Brian Withrow at 930-2006 or brianwithrow@rocketmail.com.
FLAGS AVAILABLE: The VFW Post #7625 have flags available in three different sizes: 3'x5', 4'x6', and 5'x8'. For more information, contact John Peirson at (620) 388-1459.
NOTICE: To obtain a burn permit, go to the City Office before burning. There is no charge and it is good for 30 days. Also, please remember to call the Sheriff's Office and let them know the address of where the burning will take place.
FLAGS AVAILABLE: The VFW Post #7625 have flags available in three different sizes: 3'x5', 4'x6', and 5'x8'. For more information, contact John Peirson at (620) 388-1459.
VFW POST #7625: meetings are on the first Thursday of every month at 6:30 p.m. at the American Legion building in Medicine Lodge.
SUPPORT THE INDIANS - Medicine Lodge Indian car tags now available. Being sold as fundraiser for MLHS Booster Club. To get yours call or text Shawn Liebst at 620-213-2094. These tags are $8. Tags also available at Booster table at home games.
BUSINESS HOURS: Medicine Lodge Memorial Hospital and Physicians Clinic Admissions Office. Monday - Thursday, 6:30 a.m. to 5:30 p.m. Friday 6:30 a.m. - 2 :00 p.m. Patients can call to make appointments, make payments or general inquiries. Providers continue to see patients Monday - Thursday, 9:30 a.m. to 12:00 p.m. and 1:30 p.m. to 5:00 p.m., and Friday 9:30 a.m. to 12:00 p.m.
PLEASE HELP! MLGS is collecting Boxtops for Education. Please help! Boxtops can be dropped off at the collection box at White's Foodliner or The Grade School office. The school gets 10 cents per label so that really adds up! These labels are on products you already buy every day! Thank you for supporting MLGS! Friendly reminder to cut on lines. They have to be that way when redeemed.
NOTICE: AA meetings are Tuesday nights at 8PM at the Presbyterian Church.
FLAGS AVAILABLE: The VFW Post #7625 have flags available in three different sizes: 3'x5', 4'x6', and 5'x8'. For more information, contact Dallas or Patty Lawrence at (620) 886-5256.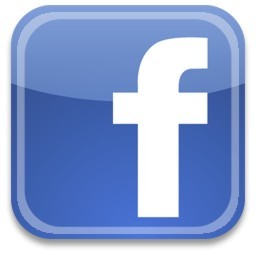 Like us on Facebook for more photos

Dice Run to benefit Barber County Rural Fire

By Doris Sorg

The Gyp Hill Premiere

Everyone is welcome to take a road trip in a leisurely fashion with friends while playing a game that might garner a cash prize and, at the same time, support an excellent cause. This win/win opportunity is the All Wheel Dice Run, sponsored by Nicholas Water Service LLC and Ryno's Tavern on June 4, 2016. All sets of wheels driven by the participants must be legally registered and insured.

The registration and breakfast begins at Ryno's Tavern at 8:30-9:30 on the morning of June 4

th. The entry fee will be $20.00 for the first player and $15.00 for each additional player. Vehicles will begin rolling out at 9:00 to 11:00 a.m. The first stop on the run is at Dovie's Bar in Kiowa. Those in the game will carry a score sheet with them where the score of their dice roll at each stop is recorded and initialed.

The second stop dips down into Oklahoma at JC's Bar in Manchester. Leaving Oklahoma, the third stop will be at Copper Lounge in Harper and then on to Zenda for the fourth stop at the Lumber Yard Steakhouse. The fifth stop will make the circle complete by bringing the participants back to Ryno's Tavern in Medicine Lodge. The last roll of the dice will be at 5:00 p.m.

There will be a 50/40/10 split. Fifty percent of the money raised will go to the Barber County Rural Fire and Rescue. Forty percent will go to the highest roll score and ten percent will go to the lowest roll score.

The tallying of the scores doesn't mean that the day is over. There will be food vendors on-site to tantalize the taste buds; Charlie's Pizza Taco and Jocko's BBQ will begin serving food at 4:00 p.m.

The evening entertainment begins at 6:00 p.m. with both Ricky Fugitt and the group Veranda. There will be a $5.00 cover charge and $2.00 cans.

The All Wheel Dice Run is not a race, it is just an event to relax, enjoy a little road trip with friends, eat some good food and support the Barber County Rural Fire and Rescue.