THE STOCKADE MUSEUM, 209 W. Fowler St., is seeking several volunteers to help clean the museum, Smith Log Cabin and Old County Jail. We could use cleaning supplies such as multipurpose cleaners, Windex, paper towels, clean rags and disposable rubber gloves. Also, old-fashioned wooden clothespins without springs. For more details, call Mariann Jarboe at 620-886-3553.

~Singers Wanted~
Traditionally there has been a community choir to sing on the Sunday Morning of Peace Treaty at the downtown stage! Most will remember David Nation's preaching (with Carrie's help, of course) as the main attraction, but a lively choir will bless all attendees with a well rehearsed medley of old time gospel songs! Practice will be at the United Methodist Church every Wednesday at 7:30 and anyone who loves to sing is invited to join! Please consider being part of this joyful noise! Come and enjoy the fun and fellowship as we learn to sing "Heaven's Medley"! You will be blessed!

LIONS CLUB CALENDARS: calendar representatives will be delivering calendars in the next few days. If yours is not delivered, it may be picked up at Nixon's Auction and Realty between the hours of 9:00 a.m. and 4:00 p.m. For further information, call 886-0793.

HATCHET RAFFLE: tickets for Carry Nation hatchets can be purchased at the Medicine Lodge Stockade. The raffle tickets are one for $1.00 donation or six tickets for a $5.00 donation. The hatchets were made in approximately 1903/1904 to sell and raise money for Carry's fines and bail when she was jailed for her crusade against alcohol. The names of the three winners will be drawn at 8:00 Saturday night during the Peace Treaty weekend.

NOTICE: The Barber County Sheriff's Office is asking that if you need fingerprinted for Concealed Carry, Teacher, or for any other reason, please do not fill out the fingerprint card. With our new machine we will enter all information needed to fill the card out. The Sheriff's Office does not charge for fingerprinting and the hours for this are 12:00pm-1:00pm and 4:30pm-530pm.

CUB SCOUTS: The Medicine Lodge Lions Club is reforming Cub Scout Pack 227. All boys from first through fifth grade, or between the ages of 7 and 10 years old, and their parents are eligible to join. We anticipate the Pack will form just after the start of school in the fall. For more information contact Brian Withrow at 930-2006 or brianwithrow@rocketmail.com.

TICKET TAKERS NEEDED: The Peoples Bank is looking for 100 people to take tickets during the Peace Treaty celebration. Shifts are short and volunteers are appreciated. For more information, inquire at The Peoples Bank.

CLASS OF 1948: The class of 1948 will be meeting on Saturday, September 26th, at the Leisure Time Center. They welcome friends to drop in during the day to say hello.

Lions Calendar Fundraiser: Orders for the Annual Community Birthday & Anniversary Calendar are being taken by Lions Club members during May. Anyone who was not listed on the current calendar may call any Lions Club Member to get their family birthdays and anniversaries listed. Calendars are still $5 each. The calendar usually includes over 500 resident listings and ads of 48 sponsoring businesses. New calendars cover September 2015 thru August 2016 and will be distributed in August. This community fundraiser helps maintain the Lion's Scout House for Boy Scouts, provides local student scholarships, and supports several eyesight preservation projects.

ALUMNI BAND: Were you in the MLHS Band? We need 100 former band members to commit to participating in the MLHS Alumni Band at the Peace Treaty in September. If you are interested in participating, please go to the MLHS Alumni Band Facebook page to post your response or contact Marsha Hoagland Koch (marsha.koch@walmart.com) at 918.253.1402.

STAN REIMER PHOTOGRAPHY: Proofs of pictures taken by the now retired Stan Reimer over the years can be viewed at the Lincoln Library during their business hours.

FREE CAMPING: First Assembly Church will again offer free will donation parking in our church parking lot for all Peace Treaty Campers for the 25, 26, and 27. We will also have a pancake and sausage breakfast on Sun 27th from 9:30-10:30 free will donation for Peace Treaty guests.

LEISURE CENTER: The Leisure Center is reaching out to the community to ask for help in delivering meals and driving the bus. One day a week (excluding Saturday and Sunday) is all you would be asked to do. If you feel like you cannot commit to one day a week then sign up as a reserve driver or deliverer. If you should need to be off, someone will fill in. This is a wonderful service for our community and certainly helps people who do not feel like fixing a meal or just can't because of health reasons. The saying "many hands make light work" certainly applies to this situation. Drivers need a valid driver's license. Please call 886-3466 if you are interested.


NUTS: The Gyp Hills Pilot Club has a new shipment of nuts: pecans, walnuts, tropical mix. These may be picked up at the Lincoln Library. 620-886-5746.


VFW POST #7625: meetings are on the first Thursday of every month at 6:30 p.m. at the American Legion building in Medicine Lodge.

NOTICE: To obtain a burn permit, go to the City Office before burning. There is no charge and it is good for 30 days. Also, please remember to call the Sheriff's Department and let them know the address of where the burning will take place.

SUPPORT THE INDIANS - Medicine Lodge Indian car tags now available. Being sold as fundraiser for MLHS Booster Club. To get yours call or text Shawn Liebst at 620-213-2094. These tags are $8. Tags also available at Booster table at home games.

BUSINESS HOURS: Medicine Lodge Memorial Hospital and Physicians Clinic Admissions Office. Monday - Friday, 6 a.m. to 6 p.m. Patients can call to make appointments, make payments or general inquiries. Providers continue to see patients Monday - Thursday, 9:30 a.m. to 12:00 p.m. and 1:30 p.m. to 5:00 p.m., and Friday 9:30 a.m. to 12:00 p.m.

PLEASE HELP! MLGS is collecting Boxtops for Education. Please help! Boxtops can be dropped off at the collection box at White's Foodliner or The Grade School office. The school gets 10 cents per label so that really adds up! These labels are on products you already buy every day! Thank you for supporting MLGS! Friendly reminder to cut on lines. They have to be that way when redeemed.

NOTICE: AA meetings are Tuesday nights at 8PM at the Presbyterian Church.

FLAGS AVAILABLE: The VFW Post #7625 have flags available in three different sizes: 3'x5', 4'x6', and 5'x8'. For more information, contact Dallas or Patty Lawrence at (620) 886-5256.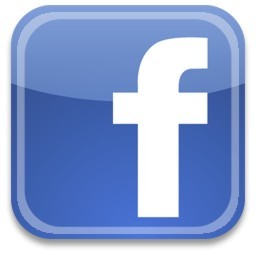 Like us on Facebook for more photos
Livestock Water and Fencing Workshop Set for September 8
MCPHERSON, August 13 - Mark Green, NRCS Specialist, from Missouri will return to Kansas to offer his popular workshop on electric fencing and livestock watering options September 8, 2015 in Salina, KS. The workshop will be held at the Salina Ambassador Hotel, 1616 W. Crawford Street. Registration begins at 8:30 a.m. and program lasts until 4:00 p.m..
Water availability is the number one limiting factor for grazing possibilities. The addition of electric fencing will increase grazing options that can in turn benefit range health, the soil, as well as improve production and profitability.
At the September 8 workshop, Mark Green will demonstrate the latest in electric fence products, the pros and cons of various materials used in electric fence construction and installation techniques. Green will also cover livestock watering topics: water distribution for improved grazing distribution, permanent and portable tanks, above and below ground pipeline, and water sources-wells, streams, springs and ponds.
Producers always enjoy his cowboy humor and expertise from years of experience. Mark states "I believe that folks in my line of work should gather information that works and pass it on to the ranchers I work with. What makes me different is that I am not selling anything; I am sharing the ideas I have seen visiting many ranches. Even little things can make a big difference. I will relay what works; as well as things to avoid in water and fencing."
Mark Green has been with USDA NRCS since 1981. He currently is an instructor and regional coordinator for the SW Missouri Regional Management Intensive Grazing Schools, and has worked with grazing management in SW Missouri for 34 years. He is a member of the American Forage and Grassland Council and is a board member for Missouri Forage and Grassland Council.
Cost for the workshop is $50.00, $40.00 before September 2, and includes lunch and publications on fencing and water development.
Register online at: AmazingGrazingKansas.com or for questions contact Mary Howell at kfu.mary@gmail.com or call 785-562-8726.