NOTICE: Under advisement of the Barber County Health Department, The Kiowa Senior Center will not re-open until the end of June or Phase 4 of the COVID-19 re-open schedule.

NOTICE: Kiowa City Office change of hours. Will now be open from 7:30 A.M.- 4:30 P.M.

NOTICE: Due to Covid 19 the Lion's Club will not be soliciting Birthday Calendars this year. If you ordered one last year we will order you one this year. If you have additions or changes to be made with your listing, please email the Lion's Club of Medicine Lodge to:medicinelodgelionsclub@gmail.com
or call Jeff Porter at the City office if you do not have access to email.
Thank you for your understanding during this difficult time.
Respectfully,
John W. Nixon, Lion's Club Secretary

Stockade is OPEN
Come see the new gift shop!
Closed on Monday's.
Regular Hours
Tues-Thurs 12 P.M.-5 P.M.
Fri-Sat 10:30 A.M.-5 P.M.
Sun 1 P.M.- 5 P.M.

FOOD SERVICES: South Barber USD 255 Food Service Update (05/20/2020): Please let families know students 18 years of age and younger can eat free of charge until Aug. 1st for lunch! Drive through lunch at the high school building 1220 8th St. Kiowa, KS 67070 from May 14th-Aug. 1st 12:00 noon to 1:00 PM. Again, please show your appreciation for the tremendous work our lunch staff did this school year! Way to go South Barber!!!

NOTICE: Retired Veterans Chaplain, Rev. Kenneth Webb has a new address. After 38 years of serving Posts here in Kiowa, Chaplain Webb had to go into a nursing home. His new address is: Veterans Chaplain, Rev. Kenneth Webb, Ambassador Manor, 1340 E. 61st. Street, Tulsa, OK 74136-0605.

NOTICE: New Meeting Time! 7 p.m. at the Legion Bldg. Meetings will now be held on the 2nd Thursday of the month, and no longer on the 1st Thursday. We will be coordinating the VFW & American Legion meetings together.

NOTICE: To obtain a burn permit in Medicine Lodge, go to the City Office before burning. There is no charge and it is good for 30 days. Also, please remember to call the Sheriff's Office and let them know the address.

NOTICE: South Central Community Foundation "Youth Making A Difference" application are here at this link: https://sccfks.org/aboutymad.html
This is a great opportunity for South Barber 9-12th grade students to gain experience with grant selections, network for scholarships, build friendships, and resume experience! Please encourage your student to complete the application and thank you in advance for representing South Barber USD 255!!!

United Methodist Extreme KIDS CLUB: United Methodist Extreme Kids Club: Since USD 254 students will be released at 2:30 each Wednesday, students can go directly to the Methodist Church for EKC. Parents will pick students up between 5:00 and 5:15. All students age 4 through 6th grade are welcome. Each student must have an enrollment form filled out and signed by the parent/guardian prior to attending. These forms can be picked up at the church office from 9:00 – 4:00 or can be accessed online at the church's facebook page—Medicine Lodge United Methodist Church.

NOTICE: Help and hope for family and friends of alcoholics. Join us at Al-Anon (adults) at 7 and Alateen (youth) at 6 in the basement of the Kiowa St. John's Catholic Church rectory (house on corner of Main and 10th). For questions or possible transportation, please call (620) 899-3268 or email kiowaafg@gmail.com

SCAM ALERT: Businesses in the Liberal area have been targeted by scammers demanding payment or threatening disconnection. The number given to call back with payment is 866.985.8538, ext. 101. DO NOT CALL BACK OR PAY. Southern Pioneer Electric will never demand payment or threaten disconnection. If you receive a call demanding payment immediately, please hang up and call our office at 620.624.7433.

CELEBRATE RECOVERY: You are invited to Celebrate Recovery, a Christ-centered recovery program, Thursday evenings from 6:30 to 9:00 p.m. at First Christian Church, 300 South Main Street, Medicine Lodge. Celebrate Recovery may help you become free from addictive, compulsive, and dysfunctional behaviors. Women and men are invited. For more information, call (620) 886-3743.

FOOD DRIVE: All six locations of Farmers Co-op Equity Co. are conducting a food drive and are collecting items for the benefit of local food banks. All community members are urged to do their part and donate food items to help local friends and neighbors in need.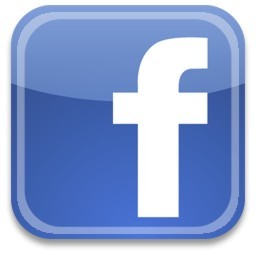 Like us on Facebook for more photos
MLMH offers more patient centric diagnostic imaging with new Samotom go.Up 64-slice CT Scanner

Innovative CT scanner delivers high image quality and low radiation dose for all patients
The Medicine Lodge Memorial Hospital is pleased to announce it has recently installed the SOMATOM® go.Up CT scanner from Siemens Healthineers. Operated via tablet and remote control, the new scanner enables technologists to remain with patients during scan preparation, allowing our CT technologists to maximize the patient experience. This is especially helpful when imaging the elderly who may need a little support with the CT exam or when imaging young children. Another major feature of the SOMATOM go. is the ability to reduce artifact from implanted metal devices, making CT scanning possible for patients with spine fixation, knee and hip implants, dental fillings, pacemakers, etc.
"In our continued efforts to deliver the best patient care, our new scanner incorporates dose-reduction technologies along with patient-centric features that streamline the scan making for a comfortable and relaxed patient experience" said Kevin White, Hospital Administrator.
The SOMATOM go.Up can image all body regions and is able to allow visualization of small diagnostic details by using information from 64 slices. With the added benefit of a Stellar integrated detector, tin filter technology and the new Chronon® X-ray tube, the SOMATOM go.Up delivers exceptional scan speed and outstanding image quality. It also uses some of the lowest radiation doses achievable for a 64-slice CT. The combination of all these features gives us broader clinical capabilities to do more advanced scans.
The SOMATOM go.Up utilizes SAFIRE iterative reconstruction to help reduce dose for a wide range of applications.* The SOMATOM go.Up uses Fully Assisting Scanner Technologies (FAST) that help simplify and automate time-consuming, complex procedures, thus supporting our clinical team at every stage of the CT examination helping them spend more time with the patients.
The technology is so groundbreaking that it was even named the Best New Radiology Device introduced in 2017, by the distinguished industry publication Aunt Minnie.1 Most importantly, the SOMATOM go. helps our practice deliver best-in-class imaging while consistently reducing radiation dose for our patients.
At Medicine Lodge Memorial Hospital our mission is to provide excellent healthcare services and promote optimal health for our community members. We invite you to discover exceptional skill and extraordinary care right here at MLMH. Please contact us at (620) 886-5949 to schedule with one of our elite providers, today.