Online Candidate Forum

Check back often for updates. Candidates will be printed as they submit their forum questions through the August 7th Primary Election.
Sheriff Candidates:
Aubrey English (R) submitted see below
Ryan McNeil (R) submitted see below
Justin Rugg (R) submitted see below
J.C. Stevenson (R) submitted see below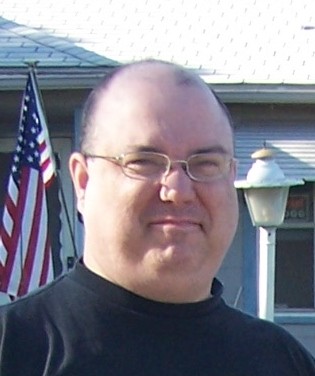 Candidate's Name:
Ryan Patrick McNeil (Submitted Sunday, July 29, 2012)
Background: (children, spouse, education, employment history and experience)
I am the father of three children, Chris (20); Krystal (18) and David, who passed away in 2004. I am currently divorced and have lived in Medicine Lodge since 2005. I was born in Illinois and am the oldest of 5 children. I grew up in the south suburbs of Illinois, where I lived until moving to the State of Iowa with my family, where I graduated from high school. I grew up around both the fire and police services as my father worked as Fire Chief for most of my life. I believe that I got my desire to work in public safety due to my father, although I went in the opposite direction and gravitated towards law enforcement.
I have served in both the Iowa Army National Guard and U.S. Army, being trained as a "wheeled vehicle operator," (a fancy name for truck driver) and as a small arms armorer. I was deployed to Saudi Arabia during the first Gulf War in 1990-91, and spent time in Saudi Arabia, Kuwait and Iraq during that time.
After getting out of the military, I worked retail security until being hired as Police Officer. This is my tenth year in law enforcement and I have been certified as a Police Officer in both Kansas and Indiana.
During my time as a Police Officer in Indiana, I was able to work as a Patrol Officer, an Investigator and as a Patrol Sergeant. I am currently a Patrol Officer with the Medicine Lodge Police Department, a position I have been in for the last seven years. During my time as a Police Officer I have been able to obtain over 900 hours of training to further my professional education, as well as being able to serve as an instructor at the Medicine Lodge Police Department and as guest instructor for KLETC during Officer Survival training. Over the last several years I have attended several computer forensic courses as crimes involving computers and other electronic devices have grown more prevalent and the technology being used by those committing crimes has advanced quite a bit, even into the rural areas of the country.
In addition to my job as a Police Officer, I also am a member of the Barber County Rural Fire/Rescue, working out of Station 1 in Medicine Lodge, have worked on the Technology/Agriculture Education Committee for the MLJ/SHS, I am a member of Delta Lodge 77 in Medicine Lodge and have been part of the local committee for the Friends of the NRA for the last two years.
Your reason for running for office:
The main reason I made the decision to run for the Office of Sheriff because there has been a consistent lack of leadership within that department, an issue that has brought about a host of other problems such as no direction for employees, apathetic attitudes towards the public and questionable enforcement activities by employees. These problems have been allowed to remain without being addressed for an extended period of time, which I believe is a huge disservice to both the citizens of Barber County and the employees of the department.
Having worked alongside the Sheriff's Department; I know that there are bright, talented and dedicated employees there, employees who want to help and improve not only the department, but the community as well. What is needed is a strong leader who is willing & able to provide the guidance and support that is currently lacking in order to make the Sheriff's Department into the agency that can complete the job of enforcing the laws in the most effective, impartial and fair manner for the citizens of Barber County.
I believe that I can provide that leadership and use my experience and ideas to guide the Sheriff's Department in a positive & productive manner for the citizens of our county while ensuring that the needs of the citizens are met by the Sheriff's Department.
Goals and objectives as sheriff:
Based upon what I have seen within the department, I have identified and set several goals for the department if the citizens choose to elect me. These goals are as follows:
1. Return the Department to 24 hour-a-day service, which will help in both response times and to help lower costs associated with overtime while addressing the crimes and other problems of Barber County.
2. Ensure that the Department dedicates the majority of their time to patrolling both the communities who have no full-time law enforcement services and the outlying areas to provide law enforcement services for the citizens who live in those parts of the county.
3. Implement updated policy/procedures to ensure that all employees understand what is expected of them and provide them a framework on how to perform their jobs properly.
4. Implement new hiring policies to ensure that the Department is staffed by the most qualified employees.
5. Ensure that any complaints made to the department regarding its practices or employees are investigated & responded to so that the trust the citizens put in the department is maintained.
6. Implement an in-house training program to improve the skills of the employees while ensuring that expenses of training are minimized.
Your plan of action:
I have already begun preparing for the implementation of my goals for the Sheriff's Department if elected.
I have researched and written a new policy & procedures manual for the Department in order to ensure that every employee will understand how to complete their duties within the guidelines of the law and the Department while holding all the department employees, including the Sheriff, accountable for the actions they take. As part of the new policies & procedures, I have updated the hiring practices of the Department in order to draw the most qualified people to apply.
I have begun working on an in-house training program for the Department, including both the deputies and dispatchers. When finished, this program will ensure that every employee is adequately trained to perform their respective jobs. By doing this I believe that the Department can benefit by using the knowledge of its employees to increase the skills of the Department while helping contain the costs of sending people to outside training.
I have designed a schedule that will allow the Department to return to 24 hour a day law enforcement coverage utilizing the employees already in place within the Department, while ensuring that each employee is able to have adequate time off as well. The schedule will ensure that there is a deputy on-duty and ready to respond to complaints, issues or problem immediately upon request of a citizen.
As far as my other goals I have for the Sheriff's Department if elected, such as additional employees and improved pay & benefits, are issues that I am prepared to work with the County Commissioners about in order to fulfill those goals.
As you can see, I am already preparing to lead the Sheriff's Department into the future and would appreciate the citizens' support on August 7th!
---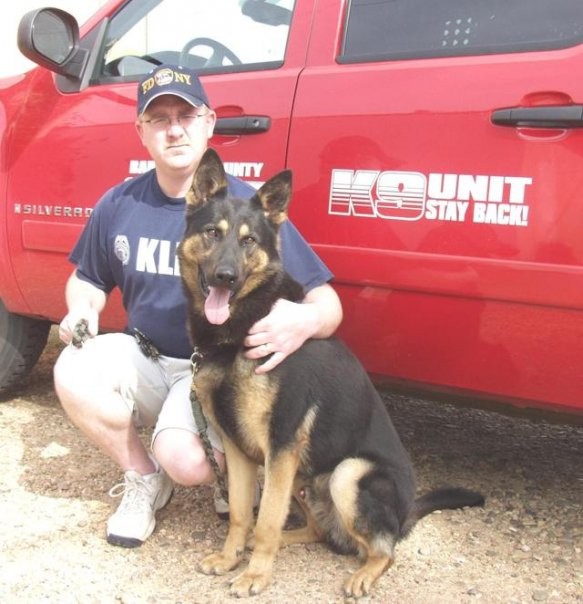 Name: Justin Rugg (Submitted July 29, 2012)
Spouse: Dooli Rugg, Radiology Director Kiowa District Hospital, Site Council member South Barber Schools
Children: Emily (13) going into 8th grade at South Barber
Logan (9) going into 4th grade at South Barber
Hometown: Hazelton, KS
Personal Info: I have lived in Barber County most of my life. When I was around 5 years old I lived with my Grandparents for about a month while my parents were selling their house in Wichita. The farm I lived on has been in the Rugg family for over 100 years and is located 3 ˝ miles south of Hazelton. The house that my family lives in is the same house I grew up in and my kids attend school at South Barber which is the same place I attended school from Kindergarten to Graduation. I love helping kids in anyway I can around the community. I coach summer baseball, football, and help with basketball. I love to fish and hunt and think it is important that kids today get out and experience the outdoors. I am a certified EMT and also a volunteer Fireman. I am on the board of directors for the Borderline Theater and also have been in many plays as an actor, director, and musician. Music has always been a huge part of my life since I was a little kid. I have been in many bands over the years and was even on a tv show in Nashville TN. I also serve on the Hazelton City Council. While reading this I am sure you have figured out that Barber County has always been home to me and I want to keep it that way!!
Experience: Graduated KLETC 2004, spent entire career (8 years) with the Barber County Sheriff's office, K9 handler since 2008. Out of all the candidates running for Sheriff no matter how much experience we say we have, we all have the same experience being Sheriff which is none. That being said, I have worked for Barber County for 8 years in the Department and have knowledge on the day to day operations in our department. Each day that I am at work I learn something new. I was told a long time ago that when you quit learning it is time to get out, and I don't plan on getting out anytime soon.
Why I'm Running: The main reason I am running is because I love my job and believe in the importance of quality law enforcement in a small community. I have lived in Barber County almost my entire life. It is my home and I want to raise my family here and know that they are safe. I want people to be able to call into the Sheriff's office with a problem and know that it will be handled appropriately. I also want people to know that I know the County! Something I take pride in is the fact that I can get to where I'm going whether it is on dirt roads or highway. My question to you is, do you want a Sheriff that knows the area and will be a working Sheriff? Or do you want a Sheriff that has no idea where he is going once out of the office? Like I said before, growing up in this County has allowed me to get to know the roads of the County and where people live and I will expect the deputies to know the roads as well!
Biggest need: I feel the biggest need in the Sheriff's office is 24-hour coverage. We do not currently have the staffing necessary to adequately cover the county at all times. Every town in the county, no matter how small, needs to have a police officer patrolling through at least twice daily. We need to increase our presence countywide and make sure the people of Barber County are protected and feel safe in the communities they live in.
Goals: Some of my goals as Sheriff are to increase coverage, become more active in the school systems with education programs and just getting to know the counties youth. Also I want to work with the commissioners to properly fund the Sheriff's Department budget so we can be adequately staffed and have the tools to do our job. I want the Sheriff's office operate as a team and each member of that team bring something to the table that we all can benefit from.
How to reach goals: Hire more staff for the road and jail, I have started work on a school educational program involving fatal vision glasses and the youth driving a golf cart through an obstacle coarse wearing them, visit the schools with my K9, Benzie, for drug demonstrations, I am currently very involved with all of the emergency departments and would continue to keep those relationships open and effective, attend Commissioner's meeting's to maintain open communication between myself and county officials.
Other things about me: While working with the Sheriff's office I have had the joy of meeting and talking to people in the county. I have been involved with numerous cases and accident investigations. Just this year alone I have had contacts with the motoring public and from that, impaired drivers, drugs, suspended drivers, and individuals with warrants have been taken off the road.
Here are the numbers. You can check them out for yourself at the Clerk of the District Court in Barber County. I have written 110 citations since January 1 of 2012. All the other sheriff candidates combined wrote 13 county citations in this time frame.
Serving civil process papers is one of the most important jobs for a sheriff's department. Taking care of the jail is another job in the department that must be done and ran in accordance with state and federal laws. I work in the jail and know the day to day operations of our facility whether it is booking someone in or booking them out or just taking care of the inmates' needs. I want to maintain a clean and safe jail for the inmates as well as the deputies who work there. Working with other agencies around the state is a must. I have made contacts all over the state with Sheriff's Offices, Police Department's, KBI, and State Patrol. I have worked with and will continue to work with all agencies I come into contact with. Our K9 program has helped me make many of these contacts as I am called to assist from time to time whether it is a drug search or a lost child search. My K9 and I are responsible for numerous drug arrests in Barber County as well as other counties. I not only use him for drug searches, but to teach the youth and adults what he does and his importance to Barber County. I love working for the people of Barber County and if elected I will continue to work for you. I will be a working sheriff and be out in the county upholding the laws of this state. I know there will be time I have to spend in the office, but I do not believe that is all a sheriff does. The sheriff needs to know the people he is serving and I plan to be out in the communities of the county listening to your wants, needs, likes, and dislikes. I will have an open door to any and all that want to talk with me about issues they are having or praise that they want to give the department I plan to be the sheriff who is out and about seeing to it that your needs are taken care of! My work ethic are something I have always taken pride in and will put it up against any of the other candidates. I feel that talking about what you are going to do and doing it are two different things. That is where work ethic comes in. Anyone can talk the talk, but when it comes down to it, I have walked the walk! I patrol this county every day or night and try my best to get to every town. I serve the civil process papers that no one else wants to. I take on cases regardless of what city I am in because this job is about helping people out and not about "this is a city issue" or "this is in the county, let them take it". Actions speak louder than words and I am positive that my actions have made this county a safer place to live, and I promise to continue with these actions. If you have any questions for me please visit my website www.rugg4sheriff.com to send me an email or give me a call. Thanks for your support in this election and I would appreciate your vote August 7th.
---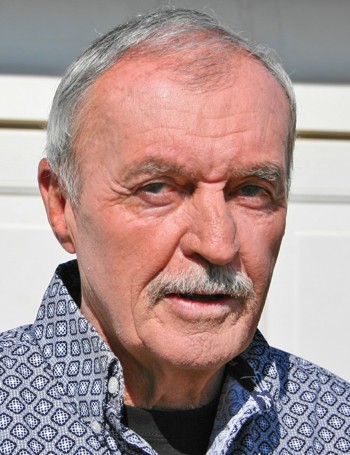 Candidate's Name:
James C Stevenson (Submitted Sunday, July 29, 2012)

Background: (children, spouse, education, employment history and experience)
My father was a career Navy Officer so the majority of my youth was spent moving from base to base. He retired and we moved to Wichita in 1962. I graduated from Derby High School in 1964.
Out of high school, I joined the US Army in 1964. I spent 3 years with the 101st Airborne "Screaming Eagles" doing a tour of duty in Viet Nam.
I returned to Wichita in 1967. I worked several different jobs but found nothing that I was really passionate about. January of 1970, I applied and was accepted to be a part of the Wichita Police Department. My first assignment was as a street patrol officer. During my 20 years with that department, I was a Master Patrol Office, a detective with Major Crimes against Persons, and when I retired in 1990, I had spent the last 9 years as a Lieutenant, supervising 12 to 16 patrol officers. Also during this time, I earned by 4 year degree in Administration of Justice from Wichita State University.
I then joined the Sedgwick County Sheriff's Department in 1990. During my time with this agency, I worked as a Road Patrol Officer, a Detective, and as a Forensic Investigator for the last 12 years of my service. I was also responsible for training officers in investigative techniques, evidence collection, and crime scene preservation. Maintaining inventory and managing the budget for the Crime Scene Lab as another part of my responsibilities. I retired from SCSO in 2007.

In my 37 years of service in Sedgwick County, I supervised and trained many young officers. I have also received 4 Meritorious Service Medals, 1 Valor Medal, and a Gold Award for Valor from the Kansas Chief of Police Association.
During my career, I have had over 400 hours of training in Crime Scene Management & Investigation Techniques. I have instructed and trained officers in all aspects of crime scene evidence collection and investigation.
I moved to Barber County 3 years ago. After spending several years in retirement, I realized that I missed being a part of a Law Enforcement Community. I applied to the Medicine Lodge Police Department and have been there since 2010.
I have one son, Cody, who is deceased. I have a step-daughter – Stacy- who is a teacher in the International Baccalaureate program at East High in Wichita, Kansas, and a grandson, Gabe. Jo Anne and I live on the Rahe/Houlton family farm 13 miles south of Medicine Lodge.

Your reason for running for office:
The Sheriff's Department works for the citizens of Barber County. They deserve a department that is capable, well trained, and has the trust and respect of the community to deliver a high quality of service that meets their expectations and priorities.
I live and work every day in this county. I see the many challenges and issues that now face law enforcement that were not here 20 years ago. The department should be trained and equipped to meet these needs.
I believe my training and experience would bring a new level of expectation and accountability to the citizens of Barber County to deal with the changing environment we now find ourselves facing every day.
It is not because I need the job, but because I would like to have the opportunity to make a difference.
Goals and objectives as sheriff:
· Raising public expectations and trust in the Barber County Sheriff Department , with accountability to all citizens of Barber County
· Consistent training in all aspects of basic law enforcement and crime scene management.
· Updating the county jail to meet standards of efficiency and safety for all involved, including policies for staff and prisoners.
· Yearly Performance evaluations, both internally and externally. I would want to know how we are doing.
· Rural policing and visibility throughout the county
· Interagency communication and cooperation, not only with Barber County agencies, but with surrounding county law enforcement agencies.
Your plan of action:
· In the first 90 days, do a complete inventory of all vehicles and their equipment , along with county issued officer gear – to evaluate consistency, gaps, and needs. This report would be presented to the County Commissioners.
· I would meet regularly with the County Commissions to determine mutual goals, budgets, and timelines.
· Do a baseline assessment of the training and skills of each officer, to establish strengths and gaps in knowledge and training. This would identify training and educational needs .
· Establish professional guidelines and requirements for the department- following up with consistent evaluations and training.
· Establish consistent communication with all law enforcement agencies and other emergency departments of Barber County.
· After the first 6 months in office, would hold a "open forum" meeting for any and all citizens of Barber County to learn what was being done right, what was being done wrong, and how we can better improve service to the community.
---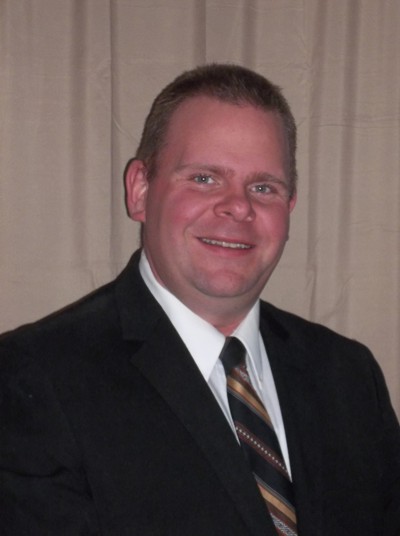 Candidate's Name:
Aubrey English (Submitted Sunday, July 29, 2012)


Background: (children, spouse, education, employment history and experience)
I graduated high school in 1995, and after experiencing different fields in the work force, it was through working in private security that I gained interest in law enforcement. I began my law enforcement career in 1998 as a detention deputy in Cleveland County, Oklahoma. In that capacity, I gained experience working with inmates confined in jail, and learning their traits and habits. I also gained experience as a supervisor. I became a police officer for Maud, Oklahoma in 2001, in which I gained my first experiences as a patrolman and as an investigator. I was also a dispatcher and jailer for the Blaine County Sheriff's Office in Watonga, Oklahoma. I then served over two years as a deputy sheriff for the Harper County Sheriff's Office in Buffalo, Oklahoma. Additional experiences I gained were in criminal interdiction, civil process service, and many of the duties of the Sheriff as I worked closely with the then-Sheriff. In 2005, I was appointed by Sheriff Tom Tomson as a deputy sheriff for Barber County, where I remain to this day. In my current position, I have used the experiences I've gained as a peace officer in Oklahoma while gaining even more experiences as a deputy here.
I married my wife, Sara, in April of 2008, and shortly thereafter, I adopted Sara's daughters, Ruby and Rebekah, twin girls who are eight years old! They are truly my rock and my foundation, and my three reasons for existing on this earth! Ruby and Rebekah attend Medicine Lodge Grade School, Sara serves on the Isabel City Council and is active in the community, and we all attend church at First Christian Church in Medicine Lodge. I am a former city council member for Medicine Lodge, where I also gained experience in administering the town government, and organizing budgets. I am currently the Isabel representative for the Barber County Economic Development board, where our objective is to encourage business growth, and assist in bringing in economic opportunities into Barber County.
Though we are not life-long residents of Barber County, Sara, Ruby, Rebekah and I are honored to be a first generation family, making Barber County our home. We are buying our home in Isabel, and as active members of the community, as well as taking an interest in our schools through our daughters' education, we believe in Barber County, and we also believe that our generation must step up and seize the reins of keeping our rural county alive and going!
Your reason for running for office:
Since beginning my law enforcement career, my ultimate career goal has been to serve as Sheriff of a rural county. Most of my life I've lived in rural areas, and I understand the people and needs of rural communities better than those of larger metropolitan cities. To be responsible for the safety and security of the people and property of a county is a great responsibility, and one that I do not take lightly. I feel that I am well prepared to do the job of Sheriff, do it well, and do it right. With a vacancy in the office of Sheriff for the first time since 1990, I believe that this is the right time for me to run for Sheriff. I believe that I am the right choice for Sheriff because I have developed forward looking goals for the positive future of the Barber County. I believe we have a great staff of employees that can enable the Sheriff's Office to operate effeciently and effectively. I would be proud to lead the office in a knowledgeable and professional manner.

Goals and objectives as sheriff:
- I will

increase patrol coverage

throughout Barber County, and work to return to 24 hour patrols to ensure quicker response time. I want the Sheriff's Office to be more of a pro-active rather than a reactive law enforcement agency.
- I will introduce the

"See Something - Say Something"

assistance to law enforcement. If anyone ever sees any suspicious activity, no matter how big or small, I will strongly encourage them to report it to our office, and it will be investigated. It can reduce criminal activity, it can also save lives. It's better to be safe than sorry, and as it has been said: "Evil prevails when good people stand by and do nothing."
- I will oversee a

safe and humane county jail

, ensuring that inmates receive all the personal care and legal rights for which they are entitled.
- I will create a system of

positive communication with our youth

of our communities, striving to develop a sense of honesty and trust between law enforcement officials, and the next generation of citizens.
- I will work to educate our youth on the dangers of substance abude (drugs, alcohol, and tobacco, etc.), and as our youth become licensed drivers, continue to educate them on traffic safety, and the dangers of drinking and driving, as well as texting while driving.
- I will confront the increasingly alarming problem of

bullying in our schools

, through both supporting local schools in their efforts to eliminate this problem, and working at the state level to strengthen anti-bullying laws.
- I will lead our law enforcement agency to increase

protection for our Senior Citizens

through maintaining regular communications with our proud citizens, and stern prosecution of those who seek to take advantage of them.
- I will demand a law enforcement agency of

highly trained professionals

who participate in continual training AND who consistently

demonstrate courtesy, compassion and commitment

to the citizens of Barber County. As Sheriff, I will be the one accountable for all actions of our employees.
- Upon taking office, I will begin to update our policy and procedures, and enforce them to the letter, in order to reduce civil liability and ensure that the Constitutional rights of the public are always protected.
- I will work to maintain

fiscal responsibility

to ensure quality service to our citizens in a cost effective manner.
- I will maintain a

strong working relationship with each of the law enforcement agencies, fire departments and ambulance services

in Barber County, all of whom are committed to maintaining a safe, peaceful environment for all our citizens, and saving lives.
- I will promise

courteous and efficient law enforcement

for all citizens and visitors of Barber County.
- I will maintain an open-door policy to all citizens of Barber County, and employees of the Barber County Sheriff's Office, and I will endevor myself to be as near to you as your telephone.
Your plan of action:

As these are goals for improving the operations of the Barber County Sheriff's Office and ensuring protecting and serving with professionalism, I will work with the county commissioners to prioritize the needs of the Sheriff's Office with the budget we have. I will give a detailed explanation, using facts and figures, when requesting any expenditure from the commissioners. I will also give weekly reports to the commissioners, detailing activity of the Sheriff's Office, and updating them on the status of equipment, vehicles and any policy changes or updates. I believe in keeping a good working relationship with the commissioners, I believe it will lead to making a majority, if not all of these goals I have, a reality. It will take some time to impliment these goals, but I believe it can and will be done.
I also plan to seek the input and support of the citizens of Barber County. By instituting my open-door policy, I invite the public to talk to me anytime about any questions, ideas, and concerns they have as to the law enforcement of Barber County. This office is all of Barber County's office, and the protection of everyone's lives and property are priority one. If there is an area that needs attention, we'll explore that area, and we'll do something about it. Our citizens should expect nothing but the best from our law enforcement professionals, and any assistance, input and support from the public is always welcome!
Finally, I plan to also seek input from the employees of the Sheriff's Office as to how they can do their jobs more effectively. I plan on being a hands-on, active Sheriff, being the accountable administrator of this office, not a "my way or the highway" dictator. The key to a successful sheriff's administration is communication..

---
Barber County Commissioner Candidates District 2
Robert (Bob) Drake (R) submitted see below
Paul Harbaugh (R) - I
Randy Rathgeber (R)
Barber County Commissioner Candidate District 3
J. Paul Cox (D) - I submitted see below
Kevin Noland (R) submitted see below
Robert (Bob) Packard (R) submitted see below
Bill Smith (R)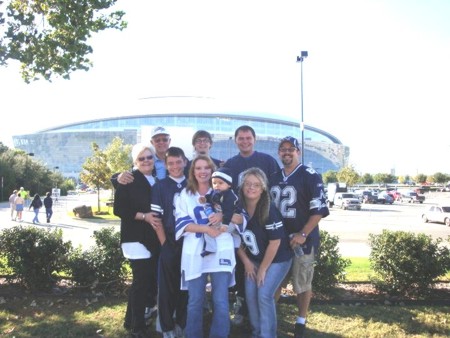 Commissioner District: 3
Kevin Noland (Submitted Sunday, July 29, 2012)
Background: (Children, spouse, education, employment history and experience)
Ronda Noland (wife), Daughter Breeann Schaffer (22) her husband Devin and their son (our grandson) Kycen (2) A GRANDDAUGHTER COMING IN SEPTEMBER!!, son Joey Noland (19) attending Ft. Hays State Univ., and son Nicholas (14) a freshmen at MLHS
Personal info: (Where You are from, education, work experience, basic background) –
I'm 42 and have been a Barber County resident since 1972. We moved out to Kansas when I was 2 years old from Providence, RI after my dad was discharged from the Navy. He moved us back to Kansas to manage my granddad's newspaper.
I grew up in Medicine Lodge and graduated high school in May of 1988. One month later I married my high school sweetheart Ronda Vick and we just celebrated 24 years together.
I attended Pratt Community College from 1988-1990 and studied business administration, architecture and graphic design.
I have been a business owner since 1991 when my wife and I started The Gyp Hill Premiere
- I'm a 3rd generation newspaper publisher in Barber County.
- My wife and I co-own Twin Lakes Resort LLC, started in 2011
- We are co-owners of Cyber Gate Wireless Internet and we were the first to bring Internet to Barber County in 1995.
- I have been a Surety Agent for American Western Bonding for 6 years. (That's a fancy word for bailbondsman)
I am responsible for the liability and assets of the company and supervise upwards of 80 active defendants in the 30th judicial district. That allows me the opportunity to work closely with local law enforcement and the judicial system.
My wife and I manage Lake Arrowhead Resort and M-Bar Ranch north of ML where I have had the responsibility of handling real estate leases and oil leases. Ronda and I are responsible for making the annual budgets for both the resort and the ranch's operations as well as our other business interests.
Including my wife and I, we've created 9 jobs for people in Barber County over the past 21 years. 5 full-time people and 4 part-time.
I am Computer proficient
- I understand both PC and Mac operating systems
- I can operate several applications including office and graphic design software
In Participation:
- I have served on the Peace Treaty Association since 1991
(I am the current First Vice President of the Association)
- I've been a member of the KS Press Association since 1991
- I served on KSPress Association's technology committee from 1997 until 2004
- I am currently serving on the technology committee for USD 254
- I was a focus group member for Medicine Lodge Memorial Hospital in 2007
- I've been a Medicine Lodge Area Chamber of Commerce member since 1991
- I served 6 years on MLMS site council
Why are you running for Barber County Commissioner:
I'm invested here, a lifer. Ronda and I own Property in both Medicine Lodge and Elm Mills townships. This is where we will retire one day. I want to do something good for my community and I believe the time is right for me to step up and serve people in my county. We are living in a time of prosperity when most of the country is in an economic slump. Our jobless numbers are down, our property is worth more than ever and it's a good time to be in Barber County whether you're an employee or an employer. We have to seize the opportunity for growth during this time - all while keeping a tight reign on spending.
I've studied the numbers and budgets intensely and I have a good understanding of where our tax money goes and what it costs to operate this county.
The numbers show an increasing trend in valuation of property in Barber County. Much of this is oil and gas. Since 2009 our county valuations have gone from $91 million to a projected $136 million in 2013. Along with this increase has been a steady increase in budget spending. It is somewhat normal to see an increase, but a cautious approach must be taken in a time of prosperity. Even with the numbers being so good we face an imminent threat of increase in property taxes next year due to expanding budgets and decreasing statutory funding from the state. This issue is one of the most serious issues that any candidate as commissioner will face over the next 4 years. (for reference, see resolution 2012-05)
What do you think are the biggest needs in the county?
You might find this surprising, but I think water is our biggest need (wish I could promise you all rain if elected, but I can't). I'm an advocate of water preservation. I've attended several meetings of the Sunflower H20 Initiative. Water is a precious commodity. I recently met Mark Sievers, Chairman of the Kansas Corporation Commission, during a water conference hosted by the Kansas Water Office back in March. We visited about regulations concerning water, the recent drought conditions and the oil industry's future needs in our area.
Obviously with the increase in industry (oil and gas, wind, transmission lines, electrical substations and expanding health facilities), we have an increasing strain on public services like our road and bridge department. We are also stretched thin in emergency services like fire and sheriff's departments. Those budgets are delicate. It's much easier to raise the amount of money a department gets than it is to reduce those numbers.
I'd like to see our health care systems grow and prosper in Barber County. I support MLMH and KDH's building projects and want to work with both administrators. Sadly, losing Home Health this year was one of our single biggest failures. Taking care of our elderly who have invested so much of their lives to this county should be a priority.
How would you work to accomplish those needs?
We have to be very conservative even in times of surplus. As a business owner, I'm very familiar with the Ant and the Grasshopper mentalities. We need to be ants at the moment. The county has done an excellent job with capital improvement funding (it's the county's rainy day fund or savings accounts for projects).. We have the resources to make improvements without expanding budgets. We also need to focus on oversight of departments and properly encourage economic development.
I know the right people who can help our county, like people in the Kansas Water Office, at the Corporation Commission, people at the state level; and I know many of the oil industry's major players, people in wind energy and those who are building the transmission lines. For over 21 years I've been reporting on the big issues of our county and I have built good relationships with these people and more.
I also know all of the department people inside the county, elected and non-elected. I'm a familiar face inside the courthouse and around the county.
I listen and communicate well and I am easily accessible. As a Medicine Lodge businessman, my door is always open. I believe that as a commissioner, I will listen to the constituents. I will be accountable to them and take their concerns as my own and I will manage the county's business just like I manage my own. I understand business and I understand government.
I am the only candidate that has created jobs in our county and understands the business climate from several angles. My business experience in good times and bad times in this county will be of value to the citizens I would serve if elected.
Anything else you would like the public to know about you?
I'm an regular book, magazine and newspaper reader. I enjoy art and movies (Sci-Fi is my favorite). I am a musician and have played music (bass guitar) since my early teens and still play and sing on the worship team at Community Bible Fellowship. I also enjoy playing pitch and some poker, although I am not much good at Texas Hold'em as my friends will tell you. I love the water. My family and I spend almost every weekend at Lake Arrowhead near our home on M-Bar ranch. All my children were baptized there and my daughter and her husband were married there. I love seeing families together and enjoy playing with my kids at the lake. It's sort of a silly fact, but I am SCUBA certified and have rescue and navigation certifications. It won't come in handy as a commissioner - at least I hope not. I'm a dog lover. I have a German Shepherd named "Hyde".
www.noland2012.com it's all there….
---
Commissioner District: 2
Robert Drake (Submitted Monday, July 30, 2012)
Background: (children, spouse, education, employment history and experience)
We have 4 childern Randy, Bobby, Danielle, and Daphne. From these 4 they have given me 14 wonderful grandchildren. My wife of 43 years is Sandra
I attended and gradutaed from Alva High School. Then went to Northwestern of Alva until I joined the U.S. Army and the Army Security Agency. I was in the Army for almost 8 years. Vietnam in 1968 and the Tet Offensive, three years in Belguim at S.H.A.P.E. Headquraters NATO. Other assignments were FT. Lenardwood, Missouri, FT. Devens, Massachusets, Vint Hill Farms Station, Virginia, and FT. Hood, Texas.
After serving in the U.S. Army I went to work at Black Lumber Co. Kiowa, Santa Fe Railroad on a bridge crew for 8 years, and 26 years for Barber County Highway Department. I retired in 2010 and presently own and operate the Sideline Resturant in Kiowa. Sandra and I own and operate the Sideline with our daughter, Daphne, and son-in-law, Brad, as co-owners.
Why are you running for Barber County Commissioner?
I am running for County Commissoiner because I truly want to serve the people of Barber County once again. After serving as a city councilman for 9 years in Kiowa and having to quit due to term limits, I have found I really miss serving the public. Being retired I strongly believe I have the time to devote to this job that I feel it requires.
What do you think are the biggest needs in the county?
The needs of the county for now and the future as I see some of them are the Oil and Gas business now and into the future, Economic development to help maintain and in the future enlarge the population of our county, to maintain and improve the roads and bridges of the county, and to preserve and maintain a good water supply for the residents of Barber County.
How would you work to accomplish these needs?
To accomplish these needs I feel my knowledge of 26 years working for Barber Co. Road and Bridge will be a plus. I will seek out and work with the necessary people to accomplish the needs of our County. To continue my education and knowledge to better make the right decisions to improve our County now and into the future.
I promise to keep an open mind to all residents of Barber County and treat each one FAIR and EQUAL. To keep a close eye on all the activities of each and every department serving Barber County.
---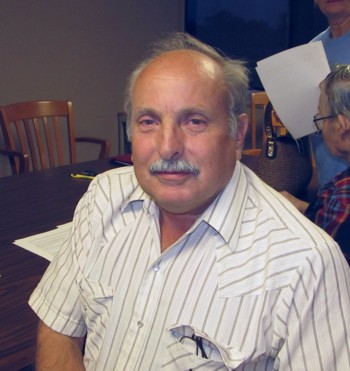 Commissioner District: 3
Paul Cox, Democratic Incumbent (Submitted Tuesday, July 31, 2012)
Background: (children, spouse, education, employment history and experience)
I grew up in Dodge City, graduated from Fort Hays State College, served in the Army as a Vietnam era draft induced enlistee, spent time overseas in Panama monitoring the Panamanian government. Spent the early 70's on my Mother's farm, 1976 I went to work for Speed King Mfg in Dodge City as Customer Service Representative sometimes I wore a suit and attended national conventions, other times I fixed malfunctioning machinery in the rain. An interesting thing I learned is that customers generally complain about symptoms of the real problem and the cause of the problem is elsewhere.
Speed King went broke in 1984 when the price of oil went from $38 to $25 per barrel , I moved down the road to R & R Industries in Pratt continuing in a sales and service function in the dr bulk fertilizer and oil markets. Was laid off in 1986 when the price of oil fell from $25 to $9 per barrel, Went to work in Wichita for a manufacturer of unit handling equipment. Served a national market handling a great variety of material. Furnished the conveyors for the state of the art hospitality laundry facility at Disney World, got paid to go to Disney World twice. That was fun. Spent 5 weeks in Philadelphia fixing/ correcting an $850,000 system that was throwing boxes of light fixtures all over the place instead of in a neat pile. Made it work to the customers satisfaction, came home with the check.
My last gainful employment was with Vermeer Sales in Goddard, selling machinery manufactured in Pella Iowa.
Trenchers, boring machines, wood chipping machines and other small contractor type of equipment. The Vermeer balers, manufactured by the same company are sold through an Ag products system seperate from the Industrial product line. Good folks to work for, senior management and the factory was sincerely devoted to delivering excellent equipment.
Earlier in 1988 I had purchased 1400 acres on Turkey Creek with the dream of building a ranch as my Grandfather had done a hundred years before. Earnings from my employment had gone into building a small cow herd and for infrastructure on the place. By 1997 I was not getting any younger and financial conditions seemed to be favorable. So I resigned the best job I had had and returned to finish building my childhood dream.
I have enjoyed being Owner/Operator/Sole Proprietor/Lord and Master of my little domain. I have reaped the full benefit of my good decisions and also paid the full price for my mistakes.
Why are you running for Barber County Commissioner?

I am running for a full term as Barber County Commissioner because I find that I enjoy working with the other Commissioners and the employees of the county. After 20 years of stressful employment and probably a bit of "burn out" I have been blessed with 15 years of tranquility and serenity, recharged and refreshed I again enjoy working with people and solving problems. I am of the opinion I have unique experiences and education to bring to the job. I have dealt with a greater variety of people in a greater variety of situations than my opponents. I have been in subordinate situations and I have been in situations of leadership and responsibility.

What do you think are the biggest needs in the county?
At this point in time Barber County is an island of prosperity and tranquility in a stormy sea of debt. The first order of business in to use this period of good times to get our house in order and be prepared for lean times to come. Our current good fortune is built on a boom in the oil business which by its very nature is very cyclical
In addition to the varieties of the oil industry the rest of the country is in poor shape as well, 3 cities in California have filed for bankruptcy The states of California and Illinois are nearly broke. Sometime, soon these problems will have adverse effects on our little world.
The county's roads are steadily being improved and this needs to continue. The road department has a nice set of machinery and that needs to be maintained. County buildings need to be kept in a good state of repair. The Public Health building is 35 years old and is a problem that needs a solution. The challenge is to upgrade county infrastructure while operating with in the means of out citizens
How would you work to accomplish these needs?

How does one County Commissioner meet these needs? First of all, one County Commissioner cannot do much. This is not a job for an autocrat. Working with the other Commissioners I would proceed month to month to steer a sensible course on expenditures and projects. Once upon a time an older gentleman told me that if one takes care of the pennies then the dollars will take care of themselves.
I thank you, Kevin, for this opportunity and look forward to continuing to serve the citizens of Barber County.
---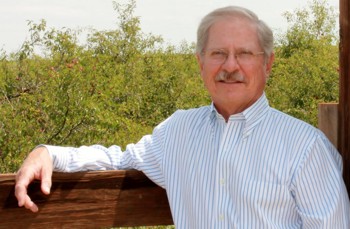 Commissioner District 3
Bob Packard (Submitted August 1, 2012)
Background: (Children, spouse, education, employment history and experience)
Spouse and children –
My wife is Barbara Packard.
Daughter: Debra Kolb, her husband Bill, and their 4 children live in rural Medicine Lodge.
Daughter: Anne Fisher, her husband Craig, and their 2 children live in Illinois.
Personal info: (Where You are from, education, work experience, basic background) –
We live on Willow Road west of Medicine Lodge. I was born and raised in Barber County and grew up in rural Mingona Township. I graduated from Medicine Lodge High School and have a Bachelors Degree from what was then NW State in Alva, OK. My major is in Economics with minors in Agriculture and Business. I am proud of the fact that I worked my way through college with virtually no financial assistance.
Barbara and I are the owners of Prairie Resources, Inc. and we have been in the oil and gas business in Barber County since 1994. We hold a current operators license with the Kansas Corporation Commission and have a 100% impeccable 18 year operating record. I have 42 years of oil and gas experience with 35 years being at the management level. My experience includes offshore, onshore, and international operations. I have extensive experience in budgeting, planning, cost estimating, contract negotiation, procurement, and regulatory compliance. I have dealt with regulatory agencies on every level from their field employee on our location through the Directors of the Bureau of Land Management on the federal level. I have over 40 years of budgeting experience with over 25 years being at the senior corporate level. I have been directly responsible for preparing and analyzing multi-million dollar budgets comprised of seven divisions located from the Gulf of Mexico to Alaska, including Canada and International locations. In addition to oil and gas experience, Barb and I also have a small ranching operation and we are former co-owners and managers of a large 1900 acre Colorado real estate development project. We personally managed every aspect of that project from the initial acquision, county permitting, laying out and building the roads and utilities to county specifications, and finally turning out the lights when the last parcel sold.
Why are you running for Barber County Commissioner –
I believe that there comes a time in our lives when we should give back something to the community. I am semi-retired and have the time to dedicate to this job. I have been to several County Commissioner meetings and understand how much time the job requires. I believe that my experience is directly relevant to many of the issues facing the county today. In addition, I have been a landowner in Barber County since the 1960's and our family has had a continual presence here for 6 generations. I have the ability, dedication, and the time available to "get the job done".
What do you think are the biggest needs in the county?
I don't believe that our county has ever needed leadership with strong management experience quite as much as it does today. As we all know, there are several large scale projects under way in our county and their impact upon us, both good and bad, are becoming quite apparent. In some cases they are already straining our county's resources and they will continue to do so for a substantial length of time. There are also other issues facing the county such as pending health care changes, water issues, roads, and potential development, just to mention a few. All of these matters will ultimately have an affect on our budget, and possibly our quality of life as well.
Since I started campaigning I have discussed these issues with a number of people and listened to their concerns. One issue that has come up in almost every conversation is our two hospital projects. There is some confusion regarding what has transpired, and the current status of both projects today. As a Barber County citizen and voter, I've had my own questions regarding the hospital issue. I have learned a lot about the status of the Kiowa project by attending the County Commissioner meetings. Because I wanted some direct information regarding the Medicine Lodge project, I arranged to meet with Kevin White. I now have a pretty good understanding of the project, and was greatly relieved to see the progression. Also, for the first time I was able to understand the plans and needs from the hospital's perspective.
How would you as a commissioner work to meet those needs?
I know I cannot please all of the people all of the time but I promise to represent everyone fairly and I will abide by the "majority rule" of the county. As I have said before, I do not have to worry about any outside influences that could affect me financially or personally. I can and will conduct our county business in the best interest of all of the citizens.
I also know a lot of people who can help our county. They have a tremendous amount of expertise and are all right here in our county. They are ranchers, oil men, business men, and concerned hard working citizens that I plan to consult with in order to better manage this county's business.